HAPPY BIRTHDAY "STUFF" SMITH!
BIRTHDAYS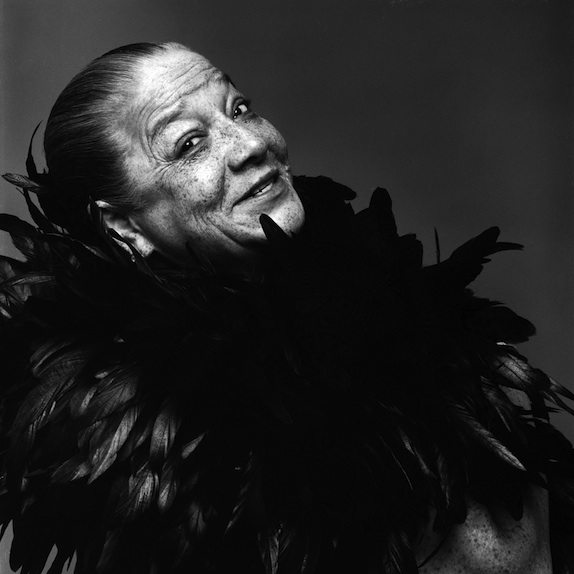 HAPPY BIRTHDAY BRICKTOP!!
née: Ada Beatrice Queen Victoria Louise Smith
d. Feb. 1, 1984, New York (Manhattan), NY, USA.
Her red hair and cigars were her signature. She numbered Cole Porter, the Duke and Duchess of Windsor and writer F. Scott Fitzgerald among her friends.
Her proteges included Josephine Baker, Mabel Mercer and Duke Ellington. While still a child, she once told her mother, "I want to be in the back room of a saloon." And, when Ada grew old enough, she went north to New York city and Harlem. There, she would sing and dance at such fabled clubs as 'Baron Wilkins Club' and 'Connie's Inn'.
Composer Cole Porter once walked into the cabaret and ordered a bottle of wine.
"Little girl, can you do the Charleston?" he asked.
"Yes", she said.
After she demonstrated the new dance, Cole exclaimed, "What legs! What legs!" Porter hired her on the spot to give Charleston lessons to his guests.
He took her to Venice, Italy, where she sang and danced at private parties on his barge.
By 1926, she had opened 'Chez Bricktop' on Paris' famed Rue Pigalle, a club that would become the talk of Paris and the world. In 1939, as the Germans marched down the Champs Elysee, "Bricktop" left her beloved Paris. In 1944, with the help of American heiress Doris Duke, she opened a cafe  in Mexico City which closed a few years later. In 1949, she opened another on the Via Veneto in Rome. In 1961, she closed Bricktop's for good, and retired to New York city where she died peacefully in her sleep, at age 89.
The Panama Trio:
Cora Green, Florence Mills and
Jack Gardner, Piano
Biography
~by Eugene Chadbourne
The pianist born Francis Henry Gardner acquired the nickname "Jack" early on; he was also known as "Jumbo Jack" and perhaps did better with his songwriting output, particularly "Bye Bye, Pretty Baby" then all of his keyboard strokes combined. He began playing piano as a child and following his family's move to Denver became a member of several illustrious cowtown jazz bands whose audiences often arrived coated with gold dust if they were lucky, or just plain old dirt if it was an average day.
Doc Becker's Blue Devils and the Boyd Senter band were some of his early associations from a scene where the entire population was a mile high, not just the musicians. In 1923 Gardner headed for Chicago, one of several major jazz meccas where he put in time. His activies there included leading his own group, which also toured, as well as recording with the one-armed trumpeter Wingy Manone and other sideman affiliations. Like most pianists, Gardner was also tapped to back-up vocalists including a series of expeditions with the popular Gene Austin.
In the early`'30s Gardner was still basically digging Chicago, playing in a variety of groups and cutting sides in 1936 with Jimmy McPartland. One year later he shifted his location to New York City, playing in an orchestra led by violinist Sandy Williams and then spending a year with Harry James. The pianist started off the '40s back in the Windy City, busier than ever as both a solo player and accompanist. Recordings made in 1944 with the great drummer Baby Dodds are a fine swinging legacy of his talents which continued to be displayed in a stream of Chicago bands. That is, until he finally decided to try out a state that hogged quite a bit of the territory between his current home and his Colorado roots--namely, Texas. He continued to be active on the Dallas music scene until his death in the early '70s. Songwriting became more of a focus as he got older--he liked writing show tunes and worked at times with lyricist Rex Roberts.
Jack Gardner
1914
Part of King Sisters vocal group
"Stuff" Smith, Violin/Leader
b. Portsmouth, OH, USA,
d. Sept. 25, 1967, Chicago, IL, USA.
né: Hezekiah Leroy Gordon Smith.
As a child he was taught music by his father, and played with the family band. In the 1920s, he worked (and recorded) with Alphonse Trent's "territory" band. He worked mostly in obscurity until 1936 when he led a quintet on New York's famed 52nd Street - Stuff Smith and his Onyx Club Boys. One of the "boys" was trumpeter Jonah Jones. Their comedic songs and free-swinging style brought them wide fame, especially with Stuff's own tune "I'se A-Muggin'" that was widely popular with radio station 'disk jockeys'. Well known all during the 1940s, "Stuff" was largely forgotten during the 1950s, but happily was well recorded on the Verve label (Norman Granz), and was also heard on Nat "King" Cole's 'After Midnight' sessions for the Capitol Label (Johnny Mercer).
Stuff was a truly dynamic and loveable player, but he was also a dynamic 'drinker'. A Paris (France) hospital once tagged him as a 'walking medical museum'. In 1967, he gulped down his last shot of Bourbon (in Munich, Germany) and was buried not too far from Copenhagen, Denmark (where another violinist - Svend Asmussen was born). In personal eMail, one reader, Mr. Steen Moercholdt, has advised that:
Stuff's' grave is situated in a graveyard just outside Juelsminde. in a little place called Klakring. Juelsminde is between Vejle and Horsens. Heis lying just beside the entrance. I went to contact our local archive here in Juelsminde about the question how heended up here. Someone told me, that his wife came from this part of Denmark.
"Stuff" often remarked that his main influence was Louis Armstrong.
Avidly loyal fans felt that he could 'out-swing' any of his 'competitors'.
Stuff Smith - Wikipedia
1956.
Avant garde lyricist Bertolt Brecht dies.
(Perhaps most famous work "Drei Pfennig Oper" ("Three Penny Opera"), with music by Kurt Weill.).
"Big Bill" Broonzy, guitar/vocals
died in Chicago, IL, USA.
American blues singer, songwriter and guitarist
Intelligent, versatile early blues guitarist possessed an unmistakable, hollering voice with remarkable range.
Born: June 26, 1893, Scott, Mississippi, USA
Died: August 14, 1958, Chicago, Illinois, USA
died in Gothenburg, Sweden.
Age: 47 (With Andy Kirk Orch.)
Oscar Levant died
in Beverley Hills, CA.
at the age of 65.
An eccentric, witty, neurotic, grouchy, melancholic and original character of film, radio and popular and light classical music. wikipedia.org
Born: December 27, 1906, Pittsburgh, Pennsylvania, USA
Died: August 14, 1972, Beverly Hills, Los Angeles, California, USA
Joe Venuti
died in Seattle, WA.
at the age of 72.
Immensely talented jazz violinist
who played with vitality and invention
throughout his long career.
Joe Venuti - Wikipedia
Victor Silvester conducting his Ballroom Orchestra in 1938. Oscar Grasso is at left on violin.
1978.
1990.
died in New Orleans, LA, USA.
Played with Dede Pierce, and Kid Howard
Frank Westphal and his Rainbo Orchestra
Herb Wiedoeft's Cinderella Roof Orchestra - Cinderella Blues
Paul Ash and his Granada Orchestra
Bennie Krueger and his Orchestra - If I Had A Girl Like You
Lonnie Johnson -
To Do This, You Got To Know How

1928


Johnny Hamp's Kentucky Serenaders
Dorsey Brothers Orchestra - By Heck


LYRICS:
~Writer(s): Gus Kahn/Walter Donaldson
No sir, I don't mean maybe
Yes sir, that's my baby now
No ma'm, we won't hide it
Yes, ma'm, you're invited now
When we meet the preacher I'll say
No sir, I don't mean maybe
Yes sir, that's my baby now
and all those who have provided content.