1911
Bernard Herrmann, composer
This classically trained composer worked for Orson Welles' Mercury Theatre and the CBS radio network. In 1940, he followed Orson Welles to Hollywood where he composed his first two film scores, 'Citizen Kane' and 'The Devil and Daniel Webster', -both were nominated for Oscars that same year ('Webster' won). From the mid 1940s until the end of the '50s, Hermann worked principally for the 20th Century-Fox studio. During the 1950s and '60s, Hermann contributed to Alfred Hitchcock's films, and also wrote inspired scores for early films by Brian De Palma and Martin Scorsese. He died the night he finished work on the film 'Taxi Driver'.
d. March 6, 1967, Providence, RI, USA.
né: Nelson Ackerman Eddy, best recalled as team Nelson Eddy and Jeanette MacDonald.
Nelson Ackerman Eddy
(June 29, 1901 - March 6, 1967) was an American singer and movie star who appeared in 19 musical films during the 1930s and 1940s, as well as in opera and on the concert stage, radio, television, and in nightclubs. A classically trained baritone, he is best remembered for the eight films in which he costarred with soprano Jeanette MacDonald. He was one of the first "crossover" stars, a superstar appealing both to shrieking bobby-soxers as well as opera purists, and in his heyday was the highest paid singer in the world.
During his 40-year career, he earned three stars on the Hollywood Walk of Fame (one each for film, recording, and radio), left his footprints in the wet cement at Grauman's Chinese Theater, earned three Gold records, and was invited to sing at the third inauguration of President Franklin Delano Roosevelt. He also introduced millions of young Americans to classical music and inspired many of them to pursue a musical career.
1910
Frank Loesser, lyricist/com
poser
d. 1969, New York, NY, USA.
by John Bush
A respected Broadway name due to his Guys and Dolls and How to Succeed in Business Without Really Trying, a composer who wrote half a dozen wartime songs including "Praise the Lord and Pass the Ammunition," a Hollywood lyric-writer for several 1940s films -- it appears that Frank Loesser had several careers packed into his one life. Born into a musical family in New York City in 1910, Loesser refused formal training, however, deciding instead to learn by himself while at the piano.
Never serious about a show-business career, he dropped out of college to work at a series of jobs including office boy, reporter, inspector,
advertising salesman and part-time vaudevillian.
After selling one song to a fellow performer, he earned a job as a lyric-writer in Tin Pan Alley, and first published in 1931. Though Fats Waller recorded another of his early-'30s compositions, "I Wish I Were Twins," Loesser was unsuccessful and had to augment his income by singing at a 52nd St. nightspot. In 1936, Frank Loesser decided that he could make his fortune in Hollywood; after signing a contract with Universal, he was released less than a year later, but found success soon after with "The Moon of Manakoora," sung by Dorothy Lamour in 1937's The Hurricane. Several moderate film hits followed during the late '30s and early '40s ("I Fall in Love with You Every Day," "The Boys in the Back Room," "Kiss the Boys Goodbye"), all composed with a variety of musical collaborators.
Loesser's transition into true popular success came in 1942, just after the Japanese attack on Pearl Harbor. Writing a song around an overheard comment and composing a few notes of music to aid in the lyrical flow, Loesser came up with "Praise the Lord and Pass the Ammunition." After being published in 1942, the song sold several million copies (including copies of sheet music) during the war years, with hit versions recorded by Kay Kyser and Merry Macs. Loesser later joined the military, and continued to to compose more service-related songs, including "First Class Mary Brown," "The WAC Hymn," "What Do You Do in the Infantry?" and "Salute to the Army Air Force."
At the end of World War II, Loesser continued to write in Hollywood (earning an Academy award in 1949 for "Baby It's Cold Outside" from Neptune's Daughter), but he also returned to Broadway, composing the score to 1948's Where's Charley? as a dry run for his biggest success, 1950's Guys and Dolls. The musical ran for over 1,200 performances, was continually revived on and off-Broadway, and became a feature film in 1955 starring Frank Sinatra and Marlon Brando. The Most Happy Fella followed in 1956, and was the first for which Loesser composed the libretto as well as the score. It was a moderate success, as was 1960's Greenwillow. Loesser's second triumphant production came in 1961, when How to Succeed in Business Without Really Trying captured a Pulitzer Prize, a Tony, and Drama Critics Circle award for best musical of the season. Loesser's last production (Pleasures and Palaces) was a failure, but the 1967 film version of How to Succeed in Business was enough to make most forget. Frank Loesser died of cancer in 1969.
Frank Loesser - Biograp
hy
1912
George "Bon Bon" Tunnell
George "Bon Bon" Tunnell (June 29, 1912 - May 20, 1975) was an American vocalist. Born in South Philadelphia, Pennsylvania, he was one of the first African American vocalists to perform with a white band, that of Jan Savitt and his band, The Top Hatters.
Events Occurring
On
This Date Include:
1984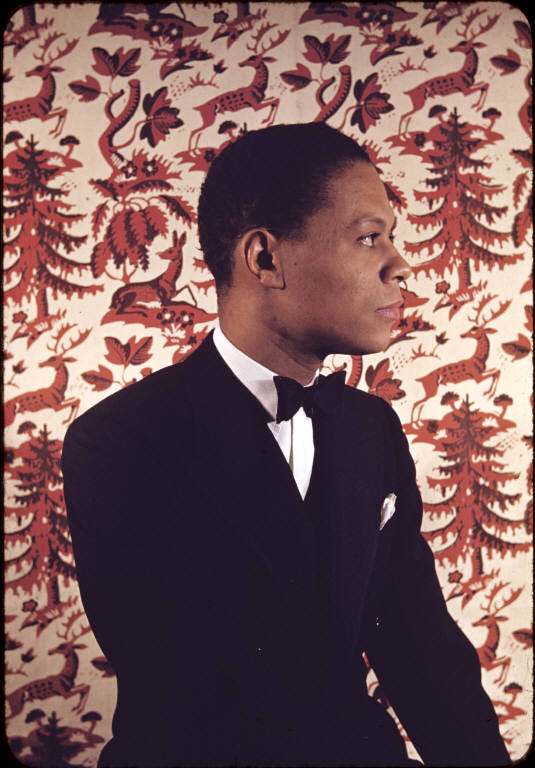 Vocalist Jimmie Daniels
died in New York, NY, USA.
died in Syracuse, NY, USA.
(b. Jan. 1893, Chapel Hill, NC, USA).
One of the most influential guitarists of the roots
music revival era, her dexterous finger-picking
style was a major inspiration to generations of players.
2002.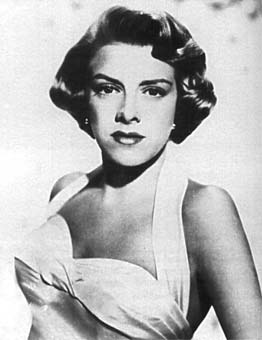 Famed vocalist Rosemary Clooney died.
Songs Recorded/Released
On This Date Include:
If I Can't Have You I Don't Want Nobody

Lonesome Longin' Blues
Lee Morse and her Bluegrass Boys
The Goofus Five
-
Where'd You Get Those Eyes?
Johnny Hamp's Kentucky Serenaders -
Is It Possible? (That She Loves Me)
Louis Armstrong and his Hot Five
Garden Dancing Palace Orchestra
Abe Lyman's California Ambassador Hotel Orchestra
Coon Sanders Nighthawks Orchestra
Paul Whiteman and his Orchestra
Beach Boy

- Vocal refrain by Bob Lawrence

Born to Be Kissed

-

Vocal refrain by Romona

I Saw You Dancing

- Vocal refrain by Jack Fulton
Eddie Peabody -
Lambeth Walk
LYRICS:
There's nothing else to do in Ma-La-Ka-Mo-Ka-Lu but love
All you do is spoon under the tropic moon above
It's just a happy playground of love and romance
All you do is playin' 'round
You play all day and then
The Wiki Wacky Woo in Ma-La-Ka-Mo-Ka-Lu is grand
The lovely way it's done only the natives understand
I'd like to live and love forever
And make that little island
You have to eat and drink but all of the time you're thinking of
THE MOON OF MANAKOORA
Lyrics: Frank Loesser Music: Alfred Newman
Introduced by Dorothy Lamour in the non-musical film, The Hurrcaine (United Artists, 1937)
Sheet Music: In Hawaiian Luau (Hal Leonard Publishing, 1979)
The moon of Manakoora filled the night
With magic Polynesian charms
The moon of Manakoora came in sight
And brought you to my eager arms
The moon of Manakoora soon will rise again
Then I'll behold it in your dusky eyes
And you'll be in my arms once more
and all those who have provided content,
images and sound files for this site.