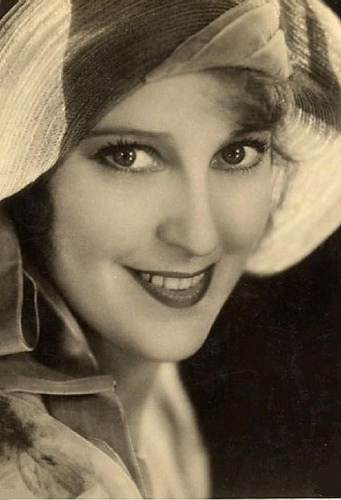 HAPPY BIRTHDAY
JEANETTE MACDONALD!!
BIRTHDAYS
1901
Jeanette MacDonald
Vocals/actress
b. Philadelphia, PA, USA,
d. Jan. 14, 1965,
Houston, Texas, USA. (heart attack).
Jeanette Anna MacDonald.

Best recalled for her work as part of the vocal team of Nelson Eddy and Jeanette MacDonald. She was married to fellow screen actor Gene Raymond (b. June 16, 1937, d. Jan. 14, 1965) and unlike many other Hollywood personalities, they remained married until her demise. Jeanette's older sister, Blossom, was also an actress using the stage name of Marie Blake.
Jeanette's last public appearance was at the funeral of Louis B. Mayer, where she sang "Ah, Sweet Mystery of Life". Unfortunately, she suffered heart ailments and in 1963, had an arterial transplant. In 1965, Jeanette died of a heart attack in Houston, TX. Hysterical crowds at her Forest Lawn funeral listened to recordings of Jeanette singing "Ah, Sweet Mystery".
1906
Ray Bauduc, Drums

b. New Orleans, LA, USA.
d. Jan 8, 1988, Houston, TX, USA.
Bauduc began his career playing in the movie houses accompanying Silent Films. While still in school, he worked with cornetist Emmett Hardy and 'The Six Nola Jazzers'. In 1924, he toured with the Johnny Bayersdorffer orch., following which he found work with 'The Scranton Sirens', which included Billy Lustig in 1925, and Joe Venuti and Eddie Lang in 1926. He next spent a couple of years, both playing drums and tap dancing, as a member of the Fred Rich band then touring the Vaudeville circuits. In 1927, he was part of a group led by Miff Mole.
During 1928- 1934, Bauduc worked with Ben Pollack's orchestra, while also finding time for sessions with Red Nichols, Jack Teagarden, Benny Goodman, Wingy Manone, Louis Prima and Glenn Miller. In 1935 (after Pollack had disbanded), Bauduc joined the Bob Crosby orchestra (then jokingly called 'The Pollack Alumni Band') remaining until 1942. His composition "South Rmpart Street Parade" was an orchestra staple, as was "The Big Noise from Winnetka" (1940), both of which were co-written with fellow bandmember bassist Bob Haggart. During WWII, he served in the U. S. Armed Forces, and later briefly co-led a band with Gil Rodin, following which he led his own groups. In the '40s, he again recorded with "Wingy" Manone, and Crosby. From 1948 - 1950, he worked with Jimmy Dorsey , and from 1951 - 1955 with Teagarden. From 1956 - 1959, Bauduc and Nappy Lamare headed 'The Rampart Band'. During the 1960s, he freelanced on the West Coast, finally relocating to Bellaire, TX.
Sammy Cahn, Lyricist

b. New York, NY, USA.
d. 1995 New York, NY, USA.
This lyricist wrote one great tune after another. For Jimmy Lunceford's band, he wrote "Rhythm is Our Business", while 'Andy Kirk and his Twelve Clouds of Joy', enjoyed success with "Until the Real Thing Comes Along". Cahn's wonderful 1937 adaptation of the Yiddish song, "Bei Mir Bist Du Schon" became the signature song for 'The Andrews Sisters' (which they quickly followed with Cahn's adaptation of another Yiddish tune "Joseph, Joseph"). In 1950, Mario Lanza had a huge hit with Cahn's "Be My Love".
In 1962, his "Call Me Irresponsible" was an Academy Award winner (from the film 'Papa's Delicate Condition'), and a huge hit release for singer Jack Jones. 1964s "My Kind of Town" was a Frank Sinatra hit record. Count Basie, Louis Armstrong, the Mills Brothers, even Bing Crosby, all had hit releases with Cahn's "Shoe Shine Boy". And there were maybe a hundred other hits.
Sammy Cahn - Wikipedia
SAMMY CAHN (1913-1993)
Con Conrad (June 18, 1891 – September 28, 1938) was an American songwriter and producer.
Birth name

Conrad K. Dober
Born

June 18, 1891
Origin

New York City, United States
Died

September 28, 1938 (aged 47)
Van Nuys, California, United States
Occupation(s)

Songwriter
Biography
Con Conrad was born Conrad K. Dober in New York City. He published his first song, "Down in Dear Old New Orleans", in 1912. Conrad produced the Broadway show The Honeymoon Express, starring Al Jolson, in 1913.
By 1918, Conrad was writing and publishing with Henry Waterson and had his first major hit in 1920 with the song Margie. Over the next several years, he would also be responsible for such standards as "Ma! He's Making Eyes at Me", "You've Got to See Your Mama Every Night", "Memory Lane", "Lonesome and Sorry", "Palesteena" and "Come on Spark Plug".
In 1923 Conrad focused on the stage and wrote the scores for the Broadway shows: The Greenwich Village Follies, Moonlight, Betty Lee, Kitty's Kisses and Americana. In 1924 the Longacre Theatre staged the small musical Moonlight, with a score by Conrad and William B. Friedlander. The next year Conrad and Friedlander's Mercenary Mary was presented at the Longacre.
In 1929 Conrad moved to Hollywood after losing all of his money on unsuccessful shows. There he worked on films such as: Fox Movietone Follies, Palmy Days, The Gay Divorcee and Here's to Romance.
Conrad received the first Academy Award for Best Song for The Continental in 1934 along with collaborator Herb Magidson. He died four years later in Van Nuys, California.
His spouse was actress Francine Larrimore.
Conrad was inducted into the Songwriters Hall of Fame in 1970.
Con Conrad - Wikipedia
Con Conrad | Songwriters Hall of Fame
LISTEN: "Margie" (Eddie Cantor, 1921)
Beale St. Jug Band Dewey Corley third from right
Dewey Corley, harmonica, jug, kazoo, washtub bass
b. Halley, AR, USA
Member: 'Beale Street Jug Band' & '
Memphis Jug Band'
Biography
~by Eugene Chadbourne
There's not much chance of making jug band music without a jug, although a few have tried. A washtub bass doesn't hurt, either. In fact, one of the main concepts of this tricky, goofy, and spirited style of music is to create a bass line out of something that basically sounds like a pile of junk. Perhaps it was supposed to be called "junk band music." There would be no more expert opinion than that of Dewey Corley, who was not only the leader of the Beale Street Jug Band from the '30s onward, but also one of the great players on all manner of jug band ordnance: including, of course, jug, and ranging from the depth-charge of the washtub bass to the insect-like whine of the kazoo, upon which he is considered one of the great soloists.
In his later years, he also turned out to be one of the great A&R men, helping record companies such as Adelphi scout out missing Memphis blues legends such as the elusive Hacksaw Harney and the superb guitarist Willie Morris. Corley picked up the interest in music from his father and began playing the harmonica as a child growing up in Arkansas. He started hoboing around the country at the age of 18 and became highly influenced by Will Shade, the charismatic and superbly organized founder of the original Memphis Jug Band. It was Shade who introduced the genre in the river city after hearing a jug band holding forth over the hill in Kentucky. Corley came in and out of Shade's Memphis Jug Band, as did many other Memphis blues players such as Furry Lewis and Memphis Minnie. He was also a member of Jack Kelly's South Memphis Jug Band and also backed quite a few of the city's diverse bluesmen in duo and trio settings. His own Beale Street Jug Band was a most successful venture and became a fixture in Memphis for nearly three decades.
A series of 1950 photographs of a ceremony honoring W.C. Handy at the Beale Street Auditorium shows the aged blues composer standing at the entrance to the building, holding the sheet music for his "Memphis Blues and surrounded by many V.I.P.s. Seated in front of this group are the seven members of the Beale Street Jug Band with a broadly grinning Corley. In the end, he would be the last surviving member of both the Memphis Jug Band and the Beale Street Jug Band. In terms of his career, getting older just meant getting better for this artist. While he was busily involved in the blues scene in the '30s and '40s, he managed to keep out of the recording studio almost completely; inevitably, somebody else is tooting kazoo, thumbing washtub, or huffing clouds of feted breath across the top of a jug on vintage recordings by the Memphis Jug Band, or at least this is what the credits indicate on reissues.
Corley himself refuted this information, stating on several occasions that he played jug with theMemphis Jug Band during a two-day recording session in 1934 for OKeh, and not Jab Jones. It was not a fact deemed worthy of a headline in Variety magazine such as "Jab No Jug." Perhaps Corley was actually busy at another engagement by the same band in another part of town because in its heyday, leader Shade employed so many players that he was able to keep two different versions of the group going simultaneously. Then there was the rock & roll era and at first it seemed like there were no bookings at all for the Memphis jug bands anymore. But while some older bluesmen balked at the onset of new record labels and enthusiastic young white listeners in the '60s, this was Corley's ticket into the recording studio, where he shined with enthusiasm and, needless to say, solos that sound like Charlie Parker might have, if he had played kazoo.


b. Flemington, New Jersey, USA
d. August 10, 1979, Panorama City, California, USA.
Tagline: "The Singing Cowboy".
This son of a New Jersey senator Arthur Foran, first attended the Hunn School and then Princeton University (majored in geology). While at Princeton, Foran developed an interest in the theatre. He found various jobs after college, working first as a seaman aboard freighter, then as a special investigator for the Pennsylvania Railroad. Making his way to Hollywood, he re-invented himself as a big band vocalist which led to minor singing roles (as Nick Foran) in several films starting in 1934. The Warner Brothers then signed him, changed his name to Dick Foran, and starred him in a series of "B" musical Westerns. While still at Warner's, he began branching out into non-Westerns (mainly supporting roles).
In 1940, Dick was signed by 'Universal Pictures', again for supporting roles, including such serials as (Western) "Rangers of Fortune" (1940); (horror) "The Mummy's Hand" (1940); and (comedy) "Ride 'Em Cowboy" (1942 - in which he introduced his signature theme "I'll Remember April"). In the 1950s, he played frequently on television and continued to make occasional film appearances into the 1960s. His last film role was in Donovan's Reef (1963) with his longtime friend John Wayne.
Dick Foran - Wikipedia
Dick Foran
Biography
~by Cub Koda & Stephen Thomas Erlewine
Known in her heyday as "the blues sensation of the West," the big-voiced Sara Martin was one of the best of the classic female blues singers of the '20s.
Martin began her career as a vaudeville performer, switching to blues singing in the early '20s. In 1922, she began recording for OKeh Records, cutting a number of bawdy blues like "Mean Tight Mama." She continued recording until 1928. During this time, Martin became a popular performer on the southern Theater Owners' Booking Association circuits, eventually playing theaters and clubs on the east coast as well.
In the early '30s, Sara Martin retired from blues singing and settled in her hometown of Louisville, Kentucky. While she was in Louisville, she ran a nursing home and occasionally sang gospel in church. Sara Martin died after suffering a stroke in 1955.
Sara Martin
Sara Martin - Wikipedia
1910
Ray McKinley, drums/Leader
b. Fort Worth, Texas, USA.
d. May 7, 1995, Largo, FL, USA.
Ray McKinley (June 18, 1910 –May 7, 1995) was an American jazz drummer, singer, and bandleader.
A top drummer during the swing era and a likable and personable singer who always displayed good humor, Ray McKinley was most significant in the 1940s in several settings. He played at the start of his career in territory bands, with Smith Ballew and then the Dorsey Brothers Orchestra, staying with Jimmy after the battling Dorseys went their separate ways. In 1939, McKinley became the co-leader (in reality, if not in its name) of the new Will Bradley Orchestra. His vocals and the boogie-woogie piano playing of Freddie Slack made the band a hit with such numbers as "Beat Me Daddy, Eight to the Bar" and "Celery Stalks at Midnight."
By 1942, trombonist Bradley had gotten sick of the repertoire (which also included "Rock-A-Bye the Boogie," "Scrub Me Mama With a Boogie Beat," "I Boogied When I Should Have Woogied," "Boogie Woogie Conga," "Bounce Me Brother With a Solid Four," "Booglie Wooglie Piggy," and "Fry Me Cookie With a Can of Lard") and the group broke up. McKinley led a short-lived big band and then went in the military, playing in Europe with Glenn Miller's Army Air Force Orchestra and a small group also including Peanuts Hucko and Mel Powell. After Miller's death, McKinley was one of the band's co-leaders.
In 1946, he put together his own orchestra, which used some very modern arrangements by Eddie Sauter, was open to the influence of bop, and yet had a Dixieland flavor at times. Not too surprisingly, it failed to catch on (although a Savoy LP shows how strong the band could be). Ray McKinley led the Glenn Miller ghost band during 1956-1966 and freelanced with small groups and headed another Glenn Miller-type orchestra until drifting into semi-retirement.
The National Museum of American History, a branch of the Smithsonian Institution, has collections of Ray McKinley photographs. Currently some are available online.
1907
Benny Payne, Piano/Vocal
b. Philadelphia, PA, USA. d. 1986, USA.
Worked with Cab Calloway
Biography
~by Scott Yanow
Bennie Payne's main claim to fame is that he was Cab Calloway's regular pianist during the singer's prime years although Payne had a long career both before and after his association with Cab. Payne began playing piano when he was 12, working as an organist at a Philadelphia church as a teenager. He became a professional in 1926, worked locally and was with Wilbur Sweatman's band for six months in 1928. Fats Waller gave him some unofficial lessons; they recorded two piano duets in 1929. Payne worked as singer Elizabeth Welch's accompanist, was a member of the Blackbirds of 1929 show (with which he toured Europe), appeared in Hot Chocolates and accompanied Gladys Bentley.
Bennie Payne was with Cab Calloway from Nov. 1931 until he had to join the Army in late 1943. Although he did not solo much, he was a major asset to the group and gave the big band stability in addition to contributing to the solid rhythm section. After he was discharged from the Army, Payne rejoined Calloway until Aug. 1946, worked with Pearl Bailey and had his own trio. Starting in 1950 he worked regularly as pianist and musical director for signer Billy Daniels, primarily performing in the world of cabaret before retiring and settling in Los Angeles. Bennie Payne, who recorded as a sideman with Calloway and Daniels, only led one record date; a 1955 album for Kapp.
Benny Payne: Information from Answers.com
b. Pittsburgh, PA, USA. d. 1984, USA.
Irving "Babe" Russin
(June 18, 1911 - August 4, 1984) was a tenor saxophone player. Born inPittsburgh, Pennsylvania, Russin played with some of the best known jazz bands of the 1930s and 1940s, including Benny Goodman, Tommy Dorsey and Jimmy Dorsey. He led his own band briefly in the early 1940s. He appeared briefly in the movie
The Glenn Miller Story
.
Notable Events Occurring
On This Date Include: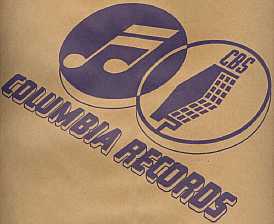 1948.
Columbia Records introduced their new
Long-Playing
(33-1/3 rpm) record format.
1992.
Evelyn "Skippy" Mitchell, vocals
died in Utica, NY, USA.
Age: 80
Songs Recorded/Released
On This Date Include:
1918
Marion Harris
"There's A Chocolate Soldier Boy"
1922
The Benson Orch. of Chicago -
"Oogie Oogie Wa Wa"
1924
Edith Wilson -
"Muscle Shoal Blues"
1926
The Radiolites (Ben Selvin Orch.)
, - Nick Lucas voc. -
"How Many Times"
1927
Fess Williams and his Royal Flush Orch.
1928
Paul Whiteman Orch, Rhythm Boys vocal. -
"Because My Baby Don't Mean Maybe Now"
George McMurphy and his Orch.
1929
Hal Kemp Orch.
"In The Hush Of The Night"
1932
Bennie Krueger Orch., Fran Frey voc.
1941
Gene Autry
1942
Kate Smith
"I've Got A Gal In Kalamazoo"
"A Boy In Khaki A Girl In Lace"
1945
Benny Goodman Orch. -
"It's Only A Paper Moon"
Save
Save
Save
Save
Save
Save