HAPPY BIRTHDAY JUDY GARLAND!
BIRTHDAYS
1922
Judy Garland, vocals/actress
b. Grand Rapids, MI, USA.
d. June, 1969, London, England.
Age: 54. (Accidental overdose of seconal.)
née: Frances Ethel Gumm
Judy Garland (June 10, 1922 – June 22, 1969) was an American actress and singer.
Through a career that spanned 45 of her 47 years, Garland attained international stardom as an actress in musical and dramatic roles, as a recording artist and on the concert stage. Respected for her versatility, she received a juvenile Academy Award, won a Golden Globe Award, as well as Grammy Awards and a Special Tony Award.
She was nominated for the Academy Award for Best Actress for her role in A Star is Born and for Best Supporting Actress for her performance in the 1961 film, Judgement at Nuremberg. At 40 years of age, she was the youngest recipient of the Cecil B. DeMille Award for lifetime achievement in the motion picture industry.
After appearing in vaudeville with her sisters, Garland was signed to Metro-Goldwyn-Mayer as a teenager. There she made more than two dozen films, including nine with Mickey Rooney and the 1939 film with which she would be most identified, The Wizard of Oz.
After 15 years, Garland was released from the studio but gained renewed success through record-breaking concert appearances, including a return to acting beginning with critically acclaimed performances.
Despite her professional triumphs, Garland battled personal problems throughout her life. Insecure about her appearance, her feelings were compounded by film executives who told her she was unattractive and manipulated her on-screen physical appearance. Garland was plagued by financial instability, often owing hundreds of thousands of dollars in back taxes. She married five times, with her first four marriages ending in divorce. Garland died of an accidental drug overdose at the age of 47, leaving children Liza Minnelli, Lorna Luft and Joey Luft.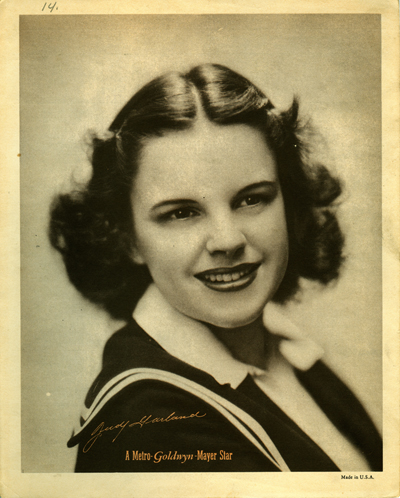 In 1997, Garland was posthumously awarded a Grammy Lifetime Achievement Award. Several of her recordings have been inducted into the Grammy Hall of Fame. In 1999, the American Film Institute placed her among the ten greatest female stars in the history of American cinema.
Judy Garland - Wikipedia
Judy Garland Database: Home Page
JUDYGARLAND.NET
JUDY GARLAND: HER MUSIC, INTERVIEWS, & RADIO.
The Judy Garland Museum®
Judy Garland - About Judy Garland | American Masters | PBS
1898
Andy "Blake" Blakeney, Trumpet
b. Quitman, MS, USA.
d. 1992, USA.
~by Scott Yanow
One of the oldest active jazz trumpeters (playing nearly to the end of his life), Andy Blakeney never became a major name but was well respected in the world of New Orleans jazz. Blakeney's first major job was a brief one, two weeks in Chicago with King Oliver in 1925. He worked with Doc Cook and then in 1926 moved to California, recording with Sonny Clay and Reb Spikes in 1926. Blakeney freelanced in L.A. (including with Les Hite and Lionel Hampton) and spent time in Hawaii, playing in 1935-39 with Monk McFay's Five Clouds and leading his own band. After returning to the mainland in 1941, Blakeney worked with Ceele Burke's big band (1942-46), Horace Henderson (1946) and Kid Ory (1947). From that point on, Blakeney mostly led his own Dixieland oriented bands in California, all of which unfortunately never recorded. He was with the "Young Men Of New Orleans" in 1960 and in the mid-1970's toured with the Legends Of Jazz. Andy Blakeney recorded with the Eagle Brass Band in 1984 and was still playing as he passed his 90th birthday in 1988.
Andy Blakeney - Wikipedia
Andrew Blakeney; Jazz Trumpeter - Los Angeles Times
1910
Chester Arthur Burnette - aka: 'Howlin Wolf'
hamonica/rhythm guitar/vocals
b. West Point, MS, USA.
d. Jan. 10, 1976.
Chester Arthur Burnett (June 10, 1910 – January 10, 1976), better known as Howlin' Wolf, was an influential American blues singer, guitarist and harmonica player.
With a booming voice and looming physical presence, Burnett is commonly ranked among the leading performers in electric blues; musician and critic Cub Koda declared, "no one could match Howlin' Wolf for the singular ability to rock the house down to the foundation while simultaneously scaring its patrons out of its wits." A number of songs written or popularized by Burnett—such as "Smokestack Lightnin'", "Back Door Man", "Killing Floor" and "Spoonful"—have become blues and blues rock standards.
At 6 feet, 6 inches (198 cm) and close to 300 pounds (136 kg), he was an imposing presence with one of the loudest and most memorable voices of all the "classic" 1950s Chicago blues singers. This rough-edged, slightly fearsome musical style is often contrasted with the less crude but still powerful presentation of his contemporary and professional rival, Muddy Waters. Howlin' Wolf, Sonny Boy Williamson (Rice Miller), Little Walter Jacobs, and Muddy Waters are usually regarded in retrospect as the greatest blues artists who recorded for Chess in Chicago. Sam Phillips once remarked, "When I heard Howlin' Wolf, I said, 'This is for me. This is where the soul of man never dies.'" In 2004, Rolling Stone magazine ranked him #51 on their list of the "100 Greatest Artists of All Time".
Howlin' Wolf Memorial Blues Festival
Biography at HowlinWolf.com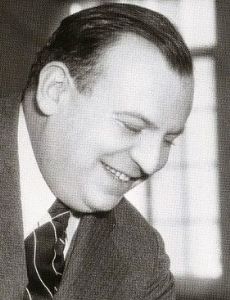 1891
Al Dubin
Alexander Dubin (June 10, 1891 – February 11, 1945) was an American lyricist. He is best known for his collaborations with the composer Harry Warren.
Life
Al Dubin came from a Russian Jewish family that immigrated to the United States from Switzerland when he was two years old. He grew up in Philadelphia. Between ages 13 and 16, Dubin played hookey from school in order to travel into New York City to see Broadway musical shows. At age 14 he began writing special material for a vaudeville entertainer on 28th Street between 5th and Broadway in New York City, otherwise known as Tin Pan Alley.
Dubin was accepted and enrolled at Perkiomen Seminary in September 1909, but was expelled in 1911, after writing their Alma Mater. After leaving Perkiomen, Dubin got himself a job as a singing waiter at a Philadelphia restaurant. He continued to write lyrics and tried selling them to area publishing firms. During this time, Dubin met composer Joe Burke. Together they wrote the song "Oh, You, Mister Moon" (1911), which was published by M. Witmark & Sons.
In 1917, Dubin was drafted at Camp Upton in Yaphank, Long Island, and served as a private in the 305th Field Artillery of the 77th Division, known as New York's own. During his service, he wrote the song "They Didn't Think We'd Do it, But We Did" with composer Fred Rath and published by the 77th Division. On his first weekend pass, Dubin went to see a show at the Majestic Theater in New York City. There he met Helen McClay. They were married on March 19, 1921, at the Church of St. Elizabeth in New York City, after Dubin converted to the Catholic faith and McClay was granted an annulment of her first marriage. The year they married, Dubin was accepted in ASCAP in 1921.
Known for his larger-than-life persona, Dubin struggled with alcohol and drugs, and fell on hard times in the 1940s. Estranged from his wife, Dubin struggled to find work both in Hollywood and New York. The last show Dubin was contracted to work on was Laffing Room Only, with composer Burton Lane. Dubin provided only a title for this production, "Feudin' and a Fightin'", for which he received 25 percent credit.
Dubin spent the remainder of the last few years of his life at the Empire Hotel, alone and in ill-health. On February 8, 1945, he collapsed on the street after having taken a large quantity of doctor-prescribed barbiturates. He was admitted to the Roosevelt Hospital for barbiturate poisoning and pneumonia, and later died on February 11, 1945. Famed newspaper personality Walter Winchell made the announcement of his death on the radio.
On his passing, Dubin was interred in the Holy Cross Cemetery in Culver City, California.
Career
Dubin sold his first set of lyrics for two songs "Prairie Rose" and "Sunray", in 1909 to the Whitmark Music Publishing Firm.
In 1925, Dubin met the composer Harry Warren, who was to become his future collaborator at Warner Bros. studio in Hollywood. The first song they collaborated on was titled, "Too Many Kisses in the Summer Bring Too Many Tears in the Fall". But it was another song written with Joseph Meyer that same year that became Dubin's first big hit, "A Cup of Coffee, a Sandwich and You".
Warner Bros. purchased the publishing firms of Witmark, Remick and Harms, and since Dubin was under contract to Harms, Warner Bros. inherited his services. In 1929 Dubin wrote "Tiptoe through the Tulips" with composer Joe Burke for the film Gold Diggers of Broadway.
In 1932, Dubin teamed officially with composer Harry Warren on the movie musical 42nd Street, starring Ruby Keeler, Dick Powell, Warner Baxter and Bebe Daniels, with dance routines sequenced by legendary choreographer Busby Berkeley.
The songwriting team of Warren and Dubin contributed four songs: "42nd Street", "You're Getting to Be a Habit with Me", "Young and Healthy" and "Shuffle Off to Buffalo".
Between 1932 and 1939, Dubin and Warren wrote 60 hit songs for several Warner Bros. movie musicals, including Gold Diggers of 1933, Footlight Parade starring James Cagney, Roman Scandals starring Eddie Cantor, Dames, Go Into Your Dance and Wonder Bar, both starring Al Jolson. The song "Lullaby of Broadway", written by Warren and Dubin for the musical film, Gold Diggers of 1935, won the 1936 Academy Award for Best Original Song.
Legacy
In 1980, producer David Merrick and director Gower Champion adapted the 1933 film 42nd Street into a Broadway musical that won The Tony Award for Best Musical in 1981. The book for the show was written by Michael Stewart and Mark Bramble and featured a score that incorporated Warren and Dubin songs from various movie musicals including 42nd Street, Dames, Go Into Your Dance, Gold Diggers of 1933 and Gold Diggers of 1935.
Dubin was inducted into the Songwriters Hall of Fame in 1970.
Al Dubin - Wikipedia
Al Dubin | Songwriters Hall of Fame
1925
Nat Hentoff, Jazz writer
b. Boston, MA, USA
Nathan Irving "Nat" Hentoff (born June 10, 1925) is an American historian, novelist, jazz and country music critic, and syndicated columnist for United Media and writes regularly on jazz and country music for The Wall Street Journal. Hentoff was formerly a columnist for Down Beat, The Village Voice, JazzTimes, Legal Times, The Washington Post, The Washington Times, The Progressive, Editor & Publisher and Free Inquiry. He was a staff writer for The New Yorker, and his writing has also been published in The New York Times, Jewish World Review, The Atlantic, The New Republic , Commonweal and in the Italian Enciclopedia dello Spettacolo.
Nat Hentoff - Wikipedia
About Nat Hentoff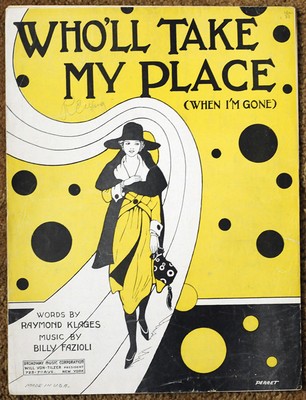 1888
Raymond Klages, Songwriter
Date of Birth: 10 June 1888, Baltimore, Maryland, USA
Date of Death: 20 March 1947, Glendale, California, USA (heart attack)
Songwriter ("Just You, Just Me") and author, educated at Baltimore City College. He performed in vaudeville and in minstrel and road shows, and wrote special material. During World War I, he served in the 108th Field Artillery, then joined the staff of a New York music-publishing company, eventually writing the Broadway stage score for "Sally, Irene and Mary". Joining ASCAP in 1923, his chief musical collaborators included Louis Alter, Harry Carroll, Jesse Greer, Al Hoffman, Howard Quicksell, J. Fred Coots, Jimmy Monaco and Vincent Rose. His other popular-song compositions include "Doin' the Raccoon", "Blue Shadows", "Pardon Me, Pretty Baby", "Tonight or Never", "Had I But Known", ""$21 a Day - Once a Month", "What's Gonna Be With Ya and Me?", "I Wonder Why", "Time Will Tell", "Roll Up the Carpet", and more.
- IMDb Mini Biography By: Hup234
1905
Willie Lewis, Jazz clarinetist/alto and bass sax/bandleader
b. Cleburne, Texas, USA.
William T. Lewis (June 10, 1905, Cleburne, Texas - January 13, 1971, New York City) was an American jazz clarinetist and bandleader.
Lewis grew up in Dallas and played in variety shows as a teen. He attended the New England Conservatory of Music, then played in Will Marion Cook's orchestra. When Cook's band was taken over by Sam Wooding, Lewis traveled with him on his tours of Europe, South America, and North Africa, remaining until Wooding disbanded the orchestra in 1931. Following this Lewis set up his own band, Willie Lewis and His Entertainers, which featured some of Wooding's old players and played to great success in Europe.
Among those who played under Lewis were Herman Chittison, Benny Carter, Bill Coleman, Garnet Clark, Bobby Martin, and June Cole. Lewis's Entertainers recorded for French label Disques Swing.

In 1941 Lewis disbanded the Entertainers and returned to New York City. He played sparsely after this; he found some work as an actor, but took up waitering as his fortunes declined.
Willie Lewis



1904
Frederick Loewe, songwriter
b. Vienna, Austria, d. 1988.
Frederick Loewe (English pronunciation: /ˈloʊ/, originally German Friedrich (Fritz) Löwe [ˈløːvə]; June 10, 1901 – February 14, 1988), was an Austrian-American composer. He collaborated with lyricist Alan Jay Lerner on the long running Broadway musicals My Fair Lady and Camelot, with book and lyrics by Lerner, both of which were made into films.
Frederick Loewe
Frederick Loewe Foundation - Official website
Frederick Loewe
1886
"Chink" Martin Abraham Sr., Tuba/string Bass/guitar
b. New Orleans, LA, USA. d. Jan. 7, 1981, USA.
Worked with 'The Reliance Brass Band', and 'The New Orleans Rhythm Kings', among others.
~by Scott Yanow
Chink Martin was a fixture in New Orleans for many decades. He started out on guitar before switching to tuba. Martin started playing professionally with Papa Jack Laine's Reliance Brass Band around 1910. He freelanced locally and then went north in 1923 to play and record with the New Orleans Rhythm Kings. Martin soon returned home, working with Johnny Bayersdorffer and recording again with the New Orleans Rhythm Kings in 1925. Martin played with the Halfway House Orchestra, the New Orleans Harmony Kings and later on the New Orleans Swing Kings. He spent the 1930s as a staff musician at radio station WSMB. Martin, who gradually switched to bass (although never completely giving up playing tuba) was a busy freelancer during the '40s,'50s and '60s, playing with the who's who of New Orleans jazz including Sharkey Bonano, Santo Pecora, Pete Fountain, Al Hirt and (in the '60s) the Crawford-Ferguson Night Owls. Martin led one album (sticking to tuba) for Southland in 1963. His son, Martin "Little Chink" Abraham, was also a fine bassist in New Orleans.
Chink Martin - Wikipedia

1894
"Punch or Kid Punch", Miller, Trumpet
b. Raceland, LA, USA. d. 1971, USA.
by Scott Yanow
A solid New Orleans trumpeter who never really made it big, Punch Miller worked in New Orleans until moving to Chicago in 1926. He played with Al Wynn, Tiny Parham, Freddie Keppard, and Jelly Roll Morton in the 1920s and worked with low-profile jazz and blues groups in Chicago until returning to New Orleans in 1956.
He recorded a few numbers for Atlantic in 1962 and toured Japan with George Lewis in 1963. Punch Miller's 1920s recordings as a sideman have been gathered together and reissued on a CD by the RST label.
Punch Miller - Wikipedia
PROFILE OF A JAZZ GREAT, KID PUNCH MILLER, TRUMPTER - Review ...
Keep Swinging: Kid Punch Miller
Punch Miller


1907
"Dickie" Wells, Trombone
b. Centerville, TN, USA
d. Nov. 12, 1985, USA.
né William Wells.
Raised and received his musical education in Louisville, Kentucky where he first played in local bands. In 1926, he moved to New York where he found work in the Benny Carter and Fletcher Henderson bands. 1938 found him working in the Count Basie band, teamed with another fine trombonist, Benny Morton.

In 1950, he left Baasie, and worked briefly with other leaders until becoming a freelance musician in New York. In 1959 he toured Europe, and agian in 1961 with Buck Clayton. During the 1960s Dickie also worked at times with Ray Charles and also with B.B. King. In 1967 he took a day job, and continued to perform with a group of Basie band veteran musicians calling themselves 'The Countsmen'. His best known performances are as a leader of a group recorded in Paris, some of which included Django Reinhardt.
1974 interview
1910
Howlin' Wolf, blues vocals
b. West Point, MS, USA. d. Jan. 10, 1976.
(See Chester Arthur Burnette -above).
Notable Events Occurring
On This Date Include:
1986.
Robert "B.J." Johnson, harmonica
died in Portsmouth, NH, USA.
Age: 80.
1939.
"Chick" Webb, drums/leader
died in Baltimore, MD, USA.
Age: 30.
Chick Webb - Wikipedia
1987.
Mitchell "Booty" Wood, trombone
died in Dayton, OH, USA.
Age: 68.
Worked with Count Basie.
Songs Recorded/Released
On This Date Include:
1914
"The Girl I Left Behind Me", - Arthur Pryor's Band
1921
"Emaline", - Vernon Dalhart voc.
1924
"Patsy", - Art Hickman's Orch.
1925
"My Sweetie Turned Me Down", - Frank Crumit voc.
1928
"'Taint So Honey 'Taint So", - Paul Whiteman Orch.
1929
"Oh Baby Where Can You Be", - Ben Bernie Orch.
1932
"The Night When Love Was Born", Jacques Renard Orch.
1935
"Way Down Yonder in New Orleans", - Ray Noble Orch.
1942
"(I've Got Spurs That) Jingle Jangle Jingle", - Gene Autry voc.
LYRICS:
Way Down Yonder in New Orleans
Music by John Turner Layton, Jr. and Lyrics by
Henry Creamer
Way down yonder in New Orleans
In the land of dreamy scenes
There's a garden of Eden
That's what I mean,
Creole babies with flashing eyes
Softly whisper with tender sighs— Stop!
Oh! won't you give your lady fair a little smile, Stop!
You bet your life you'll linger there— a little while
There is heaven right here on earth
With those beautiful queens,
Way down yonder in New Orleans.
Second chorus ending:
They've got angels right here on earth
Wearing little blue jeans,
Way down yonder in New Orleans.
brought to you by...
~confetta
Save
Save