HAPPY BIRTHDAY
RED NICHOLS !!
BIRTHDAYS
Jack Bland, Banjo & Guitar
b. Sedalia, MO, USA

Biography
Perhaps the surname "Bland" is not the best one to have if one's life is going to be picked at by music critics. Nonetheless, there is a sense of justice in that name being given to a banjoist and guitarist from the '20s jazz era, just as there would be to find an AOR disc jockey named Bland. Jack Bland is best-known as the banjoist for the Mound City Blue Blowers, a group he co-founded with Red McKenzie in the early '20s out of St. Louis. In this era of jazz, the unbiased listener might surmise that there was a plot afoot to give string players less and less to do, while pianists began to grab more and more of the rhythmic action. The banjo was surviving simply because it was so darn loud; the sometimes wandering rhythm sections of the New Orleans era liked having one instrument that could plunk a chord with enough impact to get through the rest of their sound. It is a style of playing that could be justifiably described as bland, however, resulting in an army of interesting but inevitably faceless players in a genre that is better known for inspiring individuality.
At any rate, Bland struck gold with the aforementioned Mound City Blue Blowers in 1924 when the group had a hit record in the Chicago area with "Arkansas Blues," no doubt performed while looking west across the Mississippi river. Later that year, the fine guitarist Eddie Lang bopped his way into the group, joining the lineup in time for a historic tour of England. Bland may have found the banjo bland himself, at least in this context, because he began trying out other instruments, such as the cello and the four-string tenor guitar.
In 1929, it was so long Lang and the Mound City Blue Blowers became Red McKenzie's Mound City Blue Blowers, moving toward more of a traditional hot sound and no wonder, since one of the new additions to the band was none other than drummer Gene Krupa. This version of the band was something of a jazz all-star lineup that also included Muggsy Spanier on cornet, the great Coleman Hawkins on tenor sax, and Eddie Condon, a string player who had switched from banjo to guitar. It was a popular move at this point, as if banjoists were receiving summations in the mail to exchange their instruments. All in all, it added up to an enormous change in the sound of the band, which had started out highlighting instruments such as the simple comb and tissue paper, played in a kazoo style by McKenzie; combined with an actual kazoo; and of course, a slightly more prominent banjo sound.
On film, the group is documented by an appearance in the 1929 short entitled The Opry House. In the '30s, Bland freelanced around New York City and recorded with the Billy Banks Orchestra, featuring the extraordinary clarinetist Pee Wee Russell, the blustery Henry "Red" Allen on trumpet, and enterprising drummer Zutty Singleton. After this, Bland became part of a project known as the Rhythmmakers, all-star recording sessions which would be released under a variety of different names. One week it was Jack Bland & the Rhythmmakers, then it was Eddie Condon & the Rhythmmakers. Billy Banks also got the treatment, again sending the typesetter scrambling for double "m"s. Some companies tried the idea minus the big shot in front, releasing sides spartanly supplied by simply the Rhythmakers.
Musically, the best version was recorded in 1938 with Pee Wee Russell's Rhythmakers. Pops Foster on bass was a participant in some of these sessions and so was the magnificent Fats Waller on piano. Bland's turn at the helm of this enterprise came in 1932, when he recorded fronting a group that included trombonist Tommy Dorsey, as well Condon on banjo. By the '40s, Bland became part of the jam session scene at Jimmy Ryan's Club on 52nd Street, a musical happening that no one ever described as dull, let alone bland. He was in a crew of players under the wings of producer and Commodore jazz record label honcho Milt Gabler, along with cohorts such as Allen, Singleton, clarinetist Edmond Hall, trumpeter Hot Lips Page, tenor saxophonist Ike Quebec, trombonist Vic Dickenson, and many others who would be assembled for top-flight recording sessions.
In 1940, Bland cut tracks with Condon's steady drummer George Wettling, later that year forming his own group where he focused mostly on guitar. In 1942, Bland rebounded into the freelance market, collaborating with pianist Art Hodes from 1942 to 1944 and with Spanier in Chicago during the same period. By 1944, Bland's leadership abilities had again taken over and he kept up his own group until the end of the decade. In the '50s, he moved to Los Angeles, retiring from music but having more contact with other musicians than ever, although much more fleeting, literally: He began working for a taxi service. He died in the late '60s while still in Los Angeles.
Mound City Blue Blowers
Moe Cohen, Sax


b. Brooklyn, NY, USA
d. June 1996
Brooklyn, NY, USA.
Active ca. 1925 to 1938.
Moe picked up the saxaphone at age 16 years, learned to play it in approximately 6 weeks and started looking for work. He played clarinet, on one occasion, for the RCA Symphony Orchestra under Toscanini, who he described as absolute genius. Once brought his mouthpiece to the Cotton Club in Harlem and sat in with Duke Ellington. Often compared notes with Bud Freeman (but felt Bud Freeman was in a class beyond him). Was first sax in Gene Kardos' band, Played with the Jean Goldkette Orch. Toured to Machado's palace in Cuba when he played with Enrique Madriguera. He loved music and appreciated progressive jazz to the day he died. He once rejected a Guy Lombardo offer, because he didn't want to "waste his talent". Moe quit the music business in 1937 or 1938, when he married and got into the commercial laundry/uniform rental service, because of a lifestyle he felt he had to leave behind (constant touring). In personal correspondence, Moe's son has said his father, ".....under the right conditions, would never have left the business."
1903
Fernandel
Fernand Joseph Désiré Contandin (8 May 1903 – 26 February 1971), better known as Fernandel, was a French actor and singer. Born in Marseille, France, to Désirée Bedouin and Denis Contandin, originating in Perosa Argentina, an Occitan town located in the province of Turin. He was a comedy star who first gained popularity in French vaudeville, operettas, and music-hall revues. His stage name originated from his marriage to Henriette Manse, the sister of his best friend and frequent cinematic collaborator Jean Manse. So attentive was he to his wife that his mother-in-law amusingly referred to him as Fernand d'elle ("her Fernand").
Wikipedia
Hunting in 1892
1864
Russell Hunting
Russell Dinsmore Hunting (May 8, 1864 – February 20, 1943) was an American comic entertainer, pioneer sound recordist, and an influential figure in the early years of the recorded music industry. He was described as "the most popular pre-1900 recording artist".
Biography
He was born in West Roxbury, Massachusetts, and began his career as a dramatic actor in the Boston Theatre Company. He began his recording career around 1891 recording for the New England Phonograph Company. He became famous for his series of comedy sketches about an Irish character named Michael Casey. The recordings consisted of rapid-fire cross-talk between two characters, with Hunting taking all the parts. From 1892 he recorded the Michael Casey skits for Columbia Records, as well as for other companies, and several of his recordings such as "Michael Casey at the Telephone" and "Michael Casey Taking the Census" (both 1892) became famous. In 1893, Hunting recorded the earliest version of the baseball poem "Casey at the Bat" (Columbia Graphophone Grand, #9649). After that, his popular "Casey" format was often imitated.
In 1896 Hunting founded the first independent magazine for the recording industry, Phonoscope, and set up a phonograph shop in New York with his partner Charles M. Carlson. He also, about this time, recorded a series of indecent recordings, for saloons and amusement arcades on Coney Island, using pseudonyms such as Manly Tempest and Willy Fathand. Hunting was identified by his distinctive voice, and a detective working for Anthony Comstock, the founder of the newly formed New York Society for the Suppression of Vice arrested him for violating obscenity laws. Hunting was found guilty and spent three months in prison. Some of Hunting's lewd recordings were included on the 2007 compilation Actionable Offenses: Indecent Phonograph Recordings from the 1890s.
In 1898, a cylinder record company called Leeds Talk-O-Phone had Hunting record a skit, "Cohen at the Telephone". He was paid $5 per "round", as pantographic duplication yielded about 100 acceptable duplicates of a cylinder. At the end of the fourth round (recording into 4 machines yielded 16 masters) he saw a man carting 24 recordings of his "Cohen at the Telephone" away at the end of the studio. Hunting accused Leeds Talk-O-Phone of attempting to defraud him. The company, according to Hunting, made good upon being threatened with exposure.
Hunting traveled to England in 1898, and became recording director of Edison Bell Records. After the United Kingdom became involved in the Boer War in 1899, he recorded "The Departure of the Troop Ship", with the sounds of "crowds at the quayside, bands playing the troops up the gang-plank, bugles sounding 'All ashore', farewell cries of 'Don't forget to write', troops singing "Home Sweet Home", which gradually receded in the distance, and the far-away mournful hoot of the steamer whistle." According to Fred Gaisberg, Nellie Melba said that the record influenced her above anything else to make records. While Hunting was in England, James H. White recorded "Casey" material for Edison Records, around 1901. Then, in 1905, John Kaiser became the voice of "Casey" for Edison.
Hunting also recorded skits for Zonophone in Britain. In 1904, Hunting and Louis Sterling formed the Sterling Record Company, which became the Russell Hunting Record Company Ltd., in London. The company produced Sterling cylinder records and Linguaphone language instruction records, but went out of business in 1908. Hunting then joined the Pathé company in Paris as director of recording, traveling the world on the company's behalf, and setting up its US arm before returning to Pathé to take charge of its European recording activities. He also maintained an occasional recording career, recording "The Departure of the First U.S. Troops for France", again with sound effects of bands and crowds, in New York in 1917.
He finally returned to the US in 1940. Hunting died in Westchester County, New York, in 1943 at the age of 78.
External links
New York Times 1896 arrest article
Archeophone Records
Cylinder of the Month
Casey at the Bat cylinder recording, from the Cylinder Preservation and Digitization Project at the University of California, Santa Barbara Library.
A few online recordings available here
d. Aug. 16, 1938, Greenwood, MS, USA.
Best recalled for his songs, "Me and the Devil Blues", "Sweet Home Chicago", and "Cross Road Blues".

~Biography by Cub Koda


If the blues has a truly mythic figure, one whose story hangs over the music the way a Charlie Parker does over jazz or a Hank Williams does over country, it's Robert Johnson, certainly the most celebrated figure in the history of the blues. Of course, his legend is immensely fortified by the fact that Johnson also left behind a small legacy of recordings that are considered the emotional apex of the music itself. These recordings have not only entered the realm of blues standards ("Love in Vain," "Crossroads," "Sweet Home Chicago," "Stop Breaking Down"), but were adapted by rock & roll artists as diverse as the Rolling Stones, Steve Miller, Led Zeppelin, and Eric Clapton.
While there are historical naysayers who would be more comfortable downplaying his skills and achievements (most of whom have never made a convincing case as where the source of his apocalyptic visions emanates from), Robert Johnson remains a potent force to be reckoned with. As a singer, a composer, and as a guitarist of considerable skills, he produced some of the genre's best music and the ultimate blues legend to deal with. Doomed, haunted, driven by demons, a tormented genius dead at an early age, all of these add up to making him a character of mythology who -- if he hadn't actually existed -- would have to be created by some biographer's overactive romantic imagination.
The legend of his life -- which by now, even folks who don't know anything about the blues can cite to you chapter and verse -- goes something like this: Robert Johnson was a young black man living on a plantation in rural Mississippi. Branded with a burning desire to become great blues musician, he was instructed to take his guitar to a crossroad near Dockery's plantation at midnight. There he was met by a large black man (the Devil) who took the guitar from Johnson, tuned it, and handed it back to him. Within less than a year's time, in exchange for his everlasting soul, Robert Johnson became the king of the Delta blues singers, able to play, sing, and create the greatest blues anyone had ever heard.
As success came with live performances and phonograph recordings, Johnson remained tormented, constantly haunted by nightmares of hellhounds on his trail, his pain and mental anguish finding release only in the writing and performing of his music. Just as he was to be brought to Carnegie Hall to perform in John Hammond's first Spirituals to Swing concert, the news had come from Mississippi; Robert Johnson was dead, poisoned by a jealous girlfriend while playing a jook joint. Those who were there swear he was last seen alive foaming at the mouth, crawling around on all fours, hissing and snapping at onlookers like a mad dog. His dying words (either spoken or written on a piece of scrap paper) were, "I pray that my redeemer will come and take me from my grave." He was buried in a pine box in an unmarked grave, his deal with the Devil at an end.

Of course, Johnson's influences in the real world were far more disparate than the legend suggests, no matter how many times it's been retold or embellished. As a teenage plantation worker, Johnson fooled with a harmonica a little bit, but seemingly had no major musical skills to speak of. Every attempt to sit in with local titans of the stature of Son House, Charley Patton, Willie Brown, and others brought howls of derision from the older bluesmen. Son House: "We'd all play for the Saturday night balls, and there'd be this little boy hanging around. That was Robert Johnson. He blew a harmonica then, and he was pretty good at that, but he wanted to play a guitar. He'd sit at our feet and play during the breaks and such another racket you'd never heard."
He married young and left Robinsonville, wandering the Delta and using Hazelhurst as base, determined to become a full-time professional musician after his first wife died during childbirth. Johnson returned to Robinsonville a few years later and he encountered House and Willie Brown at a juke joint in Banks, MS; according to House, "When he finished all our mouths were standing open. I said, 'Well, ain't that fast! He's gone now!'" To a man, there was only one explanation as how Johnson had gotten that good, that fast; he had sold his soul to the Devil.

But Johnson's skills were acquired in a far more conventional manner, born more of a concentrated Christian work ethic than a Faustian bargain with old Scratch. He idolized the Delta recording star Lonnie Johnson -- sometimes introducing himself to newcomers as "Robert Lonnie, one of the Johnson brothers" -- and the music of Scrapper Blackwell, Skip James, and Kokomo Arnold were all inspirational elements that he drew his unique style from. His slide style certainly came from hours of watching local stars like Charley Patton and Son House, among others. Perhaps the biggest influence, however, came from an unrecorded bluesman named Ike Zinneman.
We'll never really know what Zinneman's music sounded like (we do know from various reports that he liked to practice late at night in the local graveyard, sitting on tombstones while he strummed away) or how much of his personal muse he imparted to Johnson, if any. What is known is that after a year or so under Zinneman's tutelage, Johnson returned with an encyclopedic knowledge of his instrument, an ability to sing and play in a multiplicity of styles, and a very carefully worked-out approach to song construction, keeping his original lyrics with him in a personal digest. As an itinerant musician, playing at country suppers as well as on the street, his audience demanded someone who could play and sing everything from blues pieces to the pop and hillbilly tunes of the day.
Johnson's talents could cover all of that and more. His most enduring contribution, the boogie bass line played on the bottom strings of the guitar (adapted from piano players), has become part-and-parcel of the sound most people associate with down-home blues. It is a sound so very much of a part of the music's fabric that the listener cannot imagine the styles of Jimmy Reed, Elmore James, Eddie Taylor, Lightnin' Slim, Hound Dog Taylor, or a hundred lesser lights existing without that essential component part. As his playing partner Johnny Shines put it, "Some of the things that Robert did with the guitar affected the way everybody played. He'd do rundowns and turnbacks. He'd do repeats. None of this was being done.
In the early '30s, boogie on the guitar was rare, something to be heard. Because of Robert, people learned to complement theirselves, carrying their own bass as their own lead with this one instrument." While his music can certainly be put in context as part of a definable tradition, what he did with it and where he took it was another matter entirely.
Although Robert Johnson never recorded near as much as Lonnie Johnson, Charley Patton, or Blind Lemon Jefferson, he certainly traveled more than all of them put together. After his first recordings came out and "Terraplane Blues" became his signature tune (a so-called "race" record selling over three or four-thousand copies back in the early to mid-'30s was considered a hit), Johnson hit the road, playing anywhere and everywhere he could. Instilled with a seemingly unquenchable desire to experience new places and things, his wandering nature took him up and down the Delta and as far a field as St. Louis, Chicago, and Detroit (where he performed over the radio on the Elder Moten Hour), places Son House and Charley Patton had only seen in the movies, if that. But the end came at a Saturday-night dance at a juke joint in Three Forks, MS, in August of 1938. Playing with Honeyboy Edwards and Sonny Boy Williamson (Rice Miller), Johnson was given a jug of moonshine whiskey laced with either poison or lye, presumably by the husband of a woman the singer had made advances toward. He continued playing into the night until he was too sick to continue, then brought back to a boarding house in Greenwood, some 15 miles away. He lay sick for several days, successfully sweating the poison out of his system, but caught pneumonia as a result and died on August 16th. The legend was just beginning.
In the mid-'60s, Columbia Records released King of the Delta Blues Singers, the first compilation of Johnson's music and one of the earliest collections of pure country blues. Rife with liner notes full of romantic speculation, little in the way of hard information and a painting standing for a picture, this for years was the world's sole introduction to the music and the legend, doing much to promote both. A second volume -- collecting up the other master takes and issuing a few of the alternates -- was released in the '70s, giving fans a first-hand listen to music that had been only circulated through bootleg tapes and albums or cover versions by English rock stars. Finally in 1990 -- after years of litigation -- a complete two-CD box set was released with every scrap of Johnson material known to exist plus the holy grail of the blues; the publishing of the only two known photographs of the man himself. Columbia's parent company, Sony, was hoping that sales would maybe hit 20,000. The box set went on to sell over a million units, the first blues recordings ever to do so.
In the intervening years since the release of the box set, Johnson's name and likeness has become a cottage growth merchandising industry. Posters, postcards, t-shirts, guitar picks, strings, straps, and polishing cloths -- all bearing either his likeness or signature (taken from his second marriage certificate) -- have become available, making him the ultimate blues commodity with his image being reproduced for profit far more than any contemporary bluesman, dead or alive. Although the man himself (and his contemporaries) could never have imagined it in a million years, the music and the legend both live on.
Tola Mankiewiczówna
Tola Mankiewiczówna (8 May 1900 – 27 October 1985) was a Polish singer and actress.
Tola Mankiewiczówna was born on May 8, 1900 in Bronowo, Poland, Russian Empire as Teodora Oleksy. She was an actress, known for Pani minister tanczy (1937), Love Manoeuvres (1935) and My Uncle from America (1933). She died on October 27, 1985 in Warsaw, Mazowieckie, Poland.
d. June 28, 1965, Las Vegas, NV
Biography
Overrated in Europe in the early '30s when his records (but not those of his black contemporaries) were widely available and then later underrated and often unfairly called a Bix imitator, Red Nichols was actually one of the finest cornetists to emerge from the '20s. An expert improviser whose emotional depth did not reach as deep as Bix or Louis Armstrong, Nichols was in many ways a hustler, participating in as many recording sessions (often under pseudonyms) as any other horn player of the era, cutting sessions as Red Nichols and his Five Pennies, the Arkansas Travelers, the Red Heads, the Louisiana Rhythm Kings and the Charleston Chasers among others, usually with similar personnel!
Nichols studied cornet with his father, a college music teacher. After moving from Utah to New York in 1923 Nichols, an excellent sightreader who could always be relied upon to add a bit of jazz to a dance band recording, quickly became in great demand. His own sessions at first featured trombonist Miff Mole and Jimmy Dorsey on alto and clarinet, playing advanced music that utilized unusual intervals, whole tone scales and often the tympani of Vic Berton along with hot ensembles. Later on in the decade his sidemen included such young greats as Benny Goodman, Glenn Miller, Jack Teagarden, Pee Wee Russell, Joe Venuti, Eddie Lang, Adrian Rollini, Gene Krupa and the wonderful mellophone specialist Dudley Fosdick among others; their version of "Ida" was a surprise hit.
Although still using the main name of The Five Pennies, Nichols' bands were often quite a bit larger and by 1929 he was alternating sessions featuring bigger commercial orchestras with small combos. At first Nichols weathered the depression well with work in shows but by 1932 his long string of recordings came to an end. He headed a so-so swing band up until 1942, left music for a couple of years and for a few months in 1944 was with Glen Gray's Casa Loma Orchestra. Later that year he reformed the Five Pennies as a Dixieland sextet and, particularly after bass saxophonist Joe Rushton became a permanent member, it was one of the finer traditional jazz bands of the next 20 years.
Nichols recorded several memorable hot versions of "Battle Hymn of the Republic," the best being in 1959. That same year a highly enjoyable if rather fictional Hollywood movie called The Five Pennies (and featuring Nichols' cornet solos and Danny Kaye's acting) made Red into a national celebrity at the twilight of his long career. Nichols' earlier sessions are just now being reissued on CD in piecemeal fashion but none of his later albums are in print yet.
Tom Darby and Jimmie Tarlton
1892
Jimmie Tarlton (Darby and Tarlton)
Darby and Tarlton were an early country music duo, who achieved some level of success in the late 1920s. The duo consisted of Tom Darby (born August 25, 1891 Columbus, Georgia - died August 20, 1971) and Jimmie Tarlton, (born May 8, 1892 Cheraw, South Carolina - died November 29, 1979 Phenix City, Alabama).
Biography
Tarlton grew up on a farm in Chesterfield County, South Carolina learning folk songs from an early age. His parents were sharecroppers and he had to help out with the chores. He still managed to find the time to learn the slide guitar and banjo. After working as a street musician in the 1920s, Tarlton met Frank Ferera who taught him how to play the Hawaiian guitar. Tarlton soon moved to Columbus, Georgia where he met Tom Darby. They began performing together and shortly, they were offered a chance to make a recording for Columbia Records. Two songs were cut on April 5, 1927 and the recording sold well enough to allow a second recording session. On November 10, 1927 they recorded four songs, among them "Birmingham Jail" and "Columbus Stockade Blues". The two songs, coupled on one record, became the duo's biggest hits selling more than 200 000 copies. Darby and Tarlton recorded 63 songs between 1927 and 1933. In the early 1930s they became hostile towards each other and went their separate ways professionally. Their hostility seemed to be about royalty issues. Darby DID, however, visit Tarlton occasionally.
Tom Darby formed a short lived duo in 1931 together with Jesse Pitts, called "The Georgia Wildcats". Darby and Tarlton both retired in 1935. In 1963, Darby and Tarlton reunited to perform in Weracoba Park (known locally as "Lakebottom") when they agreed to be part of the Columbus Symphony Orchestra's opening pops concert. Thomas P. Darby's nephew Richard "Ricky" Whitley claims that he learned guitar from Tom Darby and Jimmy Tarlton. Darby was quoted as saying in a 1963 interview with The Columbus Enquirer (now known as The Columbus Ledger-Enquirer) regarding the opening pops concert performance that "Tarlton's fine wife said we sounded even better than before. Made goose pimples come up on her arms, she said." Darby was drafted during World War I, but was shortly thereafter honorably discharged due to being "unfit to serve" (flat feet).
Darby was married to Alma "Olene" Darby (née Brown) until his death at the Columbus Medical Center after a long bout with lung cancer. He was interred in Columbus, Georgia's Riverdale Cemetery in the Veteran's section. His wife died in 1984 after a brief illness and is buried beside him. The song "Little Ola" was actually written by Darby as a tribute to his wife ("Olene" Darby was several years his junior). After retiring from the music business, Darby had other business ventures, including a stint "running moonshine". He would row a boat filled with moonshine from a small island near Phenix City, Alabama (where his still was located) to the Columbus, Georgia side across the Chattahoochee River. A simple yet effective method was employed to avoid prosecution. If "Olene" saw a "revenooer" (as they were called), she would wave a dark handkerchief. If it was safe, she would wave a light-colored handkerchief. On at least one occasion, a "revenooer" had shown up...and a dark-colored handkerchief was waved. Darby reversed course, rowing back to the Alabama side. When the agent approached Mrs. Darby, he asked what she was doing. She replied, "I was waving to my husband." When asked why he'd turned around, she replied, "He must have forgotten something."
During the folk revival of the 1960s, Tarlton performed again.
Darby and Tarlton
Jimmie Tarlton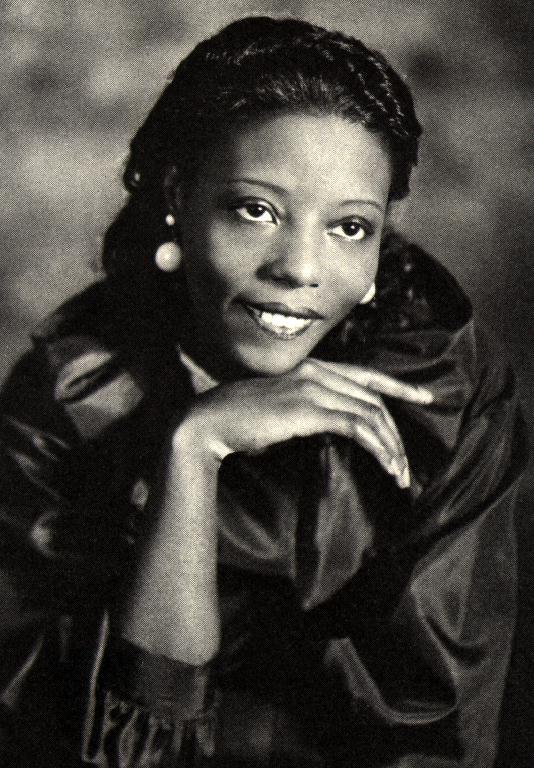 1910
Mary Lou Williams
From Wikipedia
Background information:
Birth name

Mary Elfrieda Scruggs
Born

May 8, 1910
Atlanta, Georgia, United States
Died

May 28, 1981 (aged 71)
Durham, North Carolina, United States
Occupation(s)

Stride pianist, composer, bandleader
Instruments

Piano
Years active

1920s–1981
Mary Lou Williams (May 8, 1910 – May 28, 1981) was an American jazz pianist, composer, and arranger. She wrote hundreds of compositions and arrangements, and recorded more than one hundred records (in 78, 45, and LP versions). Williams wrote and arranged for such bandleaders as Duke Ellington and Benny Goodman, and she was friend, mentor, and teacher to Thelonious Monk, Charlie Parker, Miles Davis, Tadd Dameron, Dizzy Gillespie, and many others.
Early years
Born as Mary Elfrieda Scruggs in Atlanta, Georgia, she grew up in the East Liberty neighborhood of Pittsburgh, Pennsylvania, one of eleven children. As a very young child she taught herself to play the piano (her first public performance was when she was six years old). She became a professional musician in her teens. She cited Lovie Austin as her greatest influence. At the age of six, Williams was already helping to support her ten half-brothers and sisters by playing for parties. She began performing publicly at the age of seven, when she became known admiringly in Pittsburgh as "the little piano girl of East Liberty".
Career
In 1922, at the age of 12, she was taken on the Orpheum Circuit. The following year she played with Duke Ellington and his early small band, the Washingtonians. One high and learned salute to her talent came when she was only 15. One morning at three, she was jamming with McKinney's Cotton Pickers at Harlem's Rhythm Club. Louis Armstrong entered the room and paused to listen to her. Mary Lou shyly tells what presently happened: "Louis picked me up and kissed me."
In 1927, Williams married saxophonist John Williams. She met him at a performance in Cleveland where he was leading his group, the Syncopators, and moved with him to Memphis, Tennessee. He assembled a band in Memphis, which included Mary Lou on piano. In 1929, he accepted an invitation to join Andy Kirk's band in Oklahoma City, leaving 19-year-old Mary Lou to head the Memphis band for its remaining tour dates. Williams eventually joined her husband in Oklahoma City but did not play with the band. The group, now known as Andy Kirk's "Twelve Clouds of Joy", relocated to Tulsa, Oklahoma, where Williams, when she wasn't working as a musician, was employed transporting bodies for an undertaker. When the Clouds of Joy accepted a longstanding engagement in Kansas City, Missouri, Williams joined her husband there and began sitting in with the band, as well as serving as its arranger and composer. She provided Kirk with such songs as "Walkin' and Swingin'", "Twinklin'", "Cloudy'", "Little Joe from Chicago" and others.
From the first sides Kirk made in Kansas City, Williams was on board as pianist and arranger. (Six sides were recorded in Kansas City during 1929 and remaining 17 sides were recorded in Chicago in 1930, and a further two were recorded in New York in 1930.) During one of those trips to Chicago in 1930, Williams recorded "Drag 'Em" and "Night Life" as piano solos. Williams took the name "Mary Lou" at the suggestion of Brunswick's Jack Kapp. The record sold briskly, raising Williams to national prominence. Soon after the recording session she signed on as Kirk's permanent second pianist, playing solo gigs and working as a freelance arranger for such noteworthy names as Earl Hines, Benny Goodman and Tommy Dorsey. In 1937, she produced In the Groove (Brunswick), a collaboration with Dick Wilson, and Benny Goodman asked Mary to write a blues for his band. The result was "Roll 'Em", a boogie-woogie piece based on the blues, which followed her successful "Camel Hop", Goodman's theme song for his radio show sponsored by Camel cigarettes. Goodman tried to put Williams under contract to write for him exclusively, but she refused, preferring to freelance instead.
In 1942, Williams, who had divorced her husband, left the "Twelve Clouds of Joy" band, returning again to Pittsburgh. She was joined there by bandmate Harold "Shorty" Baker, with whom she formed a six-piece ensemble that included Art Blakey on drums. After a lengthy engagement in Cleveland, Baker left to join Duke Ellington's orchestra. Williams joined the band in New York, and then traveled to Baltimore, where she and Baker were married. She traveled with Ellington and arranged several tunes for him, including "Trumpet No End" (1946), her version of Irving Berlin's "Blue Skies". She also sold Ellington on performing "Walkin' and Swingin'". Within a year she had left Baker and the group and returned to New York.
Mary Lou Williams in her apartment with Jack Teagarden, Tadd Dameron, Hank Jones and Dizzy Gillespie
Williams accepted a regular gig at the Café Society Downtown, started a weekly radio show called Mary Lou Williams's Piano Workshop on WNEW, and began mentoring and collaborating with many younger bebop musicians, most notably Dizzy Gillespie and Thelonious Monk. In 1945, Williams composed the bebop hit "In the Land of Oo-Bla-Dee" for Gillespie. "During this period Monk and the kids would come to my apartment every morning around four or pick me up at the Café after I'd finished my last show, and we'd play and swap ideas until noon or later", Williams recalled in Melody Maker. Although closely aligned with the bop musicians during her time in New York, Williams also staged a large-scale orchestral rendition of her composition Zodiac Suite at New York's Town Hall in 1945, with bassist Al Lucas and drummer Jack "The Bear" Parker, and the New York Philharmonic.[citation needed] She recorded Zodiac with Lucas and Parker on the Asch label: the recording is available today on Smithsonian Folkways Recordings.
In 1952, Williams accepted an offer to perform in England and ended up staying in Europe for two years. When she returned to the United States she took a hiatus from performing, converting in 1956 to Roman Catholicism. Her energies were devoted mainly to the Bel Canto Foundation, an effort she initiated to help addicted musicians return to performing. Two priests and Dizzy Gillespie convinced her to return to playing, which she did at the 1957 Newport Jazz Festival with Dizzy's band. Father Peter O'Brien became her close friend and personal manager in the 1960s. Together they found new venues for jazz performance at a time when no more than two clubs in Manhattan had jazz full-time. In addition to club work, Mary played colleges, formed her own record label and publishing companies, founded the Pittsburgh Jazz Festival and made television appearances. Throughout the 1960s, her composing focused on sacred music - hymns and masses. One of the masses, Music for Peace, was choreographed and performed by the Alvin Ailey Dance Theater as "Mary Lou's Mass". She performed the revision of "Mary Lou's Mass" on television, on The Dick Cavett Show in 1971.
She wrote and performed religious jazz music such as Black Christ of the Andes (1963), a hymn in honor of the St. Martin de Porres; two short works, Anima Christi and Praise the Lord. In this period, Williams put much effort into working with youth choirs to perform her works, including mass at St. Patrick's Cathedral in New York before a gathering of over three thousand. She set up a charitable organization and opened thrift stores in Harlem, directing the proceeds, along with ten percent of her own earnings, to musicians in need. As a 1964 Time article explains, "Mary Lou thinks of herself as a 'soul' player — a way of saying that she never strays far from melody and the blues, but deals sparingly in gospel harmony and rhythm. 'I am praying through my fingers when I play,' she says.'I get that good "soul sound", and I try to touch people's spirits.'" She performed at the Monterey Jazz Festival in 1965, with a jazz festival group.
Throughout the 1970s, her career flourished, including numerous albums, including as solo pianist and commentator recorded The History of Jazz. She returned to the Monterey Jazz Festival in 1971. She had a two-piano performance with avant-garde pianist Cecil Taylor at Carnegie Hall in 1977. She accepted an appointment at Duke University as artist-in-residence (from 1977 to 1981), co-teaching the History of Jazz with Father Peter O'Brien and directing the Duke Jazz Ensemble. With a light teaching schedule, she also did many concert and festival appearances, conducted clinics with youth, and in 1978, performed at the White House. She participated in Benny Goodman's 40th-anniversary Carnegie Hall concert in 1978.
Later years
Her final recording, Solo Recital (Montreux Jazz Festival, 1978), three years before her death, had a medley encompassing spirituals, ragtime, blues and swing. Other highlights include Williams's reworkings of "Tea for Two", "Honeysuckle Rose", and her two compositions "Little Joe from Chicago" and "What's Your Story Morning Glory". Other tracks include "Medley: The Lord Is Heavy", "Old Fashion Blues", "Over the Rainbow", "Offertory Meditation", "Concerto Alone at Montreux", and "The Man I Love".
In 1981, Mary Lou Williams died of bladder cancer in Durham, North Carolina, aged 71. She was buried in the Roman Catholic Calvary Cemetery in Pittsburgh. As Mary Lou Williams said, looking back at the end of her life, "I did it, didn't I? Through muck and mud."
Guitarist Nappy Lamare and Saxophonist Eddie Miller, 1930s. Photo courtesy jazzcollectionsmag.
Gene Krupa Orch., with vocalist Anita O'Day
and trumpeter Roy Eldridge recorded
died in Newhall, CA, USA.
Songs Recorded/Released


1917



Six Brown Brothers - Comedy Tom
1918


Joseph C. Smith's Orchestra
*I'm Always Chasing Rainbows

(Introducing: "Typical Topical Tunes")
1926
Dixie Washboard Band
Boyd Senter and his Senterpedes
1929
Charlie Johnson's Paradise Orchestra
Hot Bones And Rice

Harlem Drag
Bessie Smith -
I'm Wild About That Thing
You've Got To Get Me Some
1930
Frankie Trumbauer and his Orchestra -
Happy Feet
(From Motion Picture "
King Of Jazz
")
I Like To Do Things For You

(

vocal by Jeannie Lang, pseudonym for Mildred Bailey)
Joe Venuti's Blue Four/Five/Six
Don Bestor and his Orchestr
Gypsy Fiddles

-

Vocal Refrain by Neil Buckley
Nick Lucas
A Thousand Goodnights

Carry Me Back To The Lone Prairie

Goin' Home

Love Thy Neighbor -

From "We're Not Dressing"
Fats Waller and his Rhythm - 1938
left to right:
Slick Jones, Herman Autrey, Fats Waller, Cedric Wallace, Albert Casey, Eugene Sedric
.
Fats Waller and his Rhythm
Lulu's Back In Town

Sweet And Slow
I'm Always Chasing Rainbows
~Lyrics by Joseph McCarthy, 1917
At the end of the rainbow there's happiness
and to find it how often I've tried
but my life is a race, just a wild goose chase
and my dreams have all been denied!
Why have I always been a failure?
What can the reason be?
I wonder if the world's to blame?
I wonder if it could be me?
I'm always chasing rainbows
watching clouds drifting by!
My schemes are just like all of my dreams
ending in the sky!
Some fellows look and find the sunshine
I always look and find the rain!
Some fellows make a winning sometime
I never even make a gain!
Believe me . . .
I'm always chasing rainbows
waiting to find a little blue bird in vain!
( Rainbows seem to fade away! )
I'm Gonna Sit Right Down and Write Myself a Letter

(

1935.)
~Lyrics by Joe Young
I'm gonna sit right down and write myself a letter
And make believe it came from you
I'm gonna write words oh so sweet
They're gonna knock me off my feet
A lotta kisses on the bottom
I hope you're feeling better
I'll close with love the way you do
I'm gonna sit right down and write myself a letter
And I'm gonna make believe it came from you
I'm gonna write words oh so sweet
They're gonna knock me off my feet
A lotta kisses on the bottom
I'm gonna sit right down and write myself a letter
And I'm make believe it came from you
I'm gonna make believe it came from you