HAPPY BIRTHDAY ALICE FAYE !!!
BIRTHDAYS
Alice Faye, vocals/actress
d. May 9, 1998, Rancho Mirage, CA.
né: Alice Jeanne Leppert.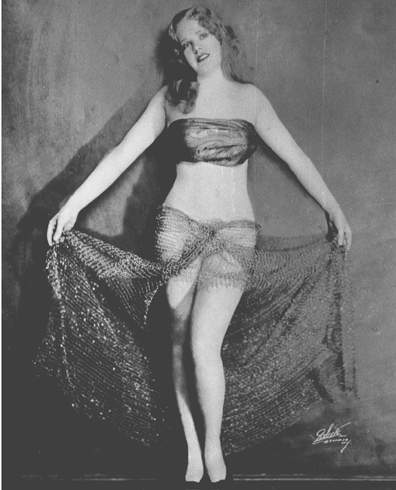 A&E's Biography says "She rose from the mean streets of New York's Hell's Kitchen to become the most famous singing actress in the world. When the pressures of fame became too much, she had the courage to leave Hollywood on her own terms". Started career as musical stage singer; later gravitated to film roles. She told producers that she was 3 years older than she really was. Rudy Vallee took her under his wing, and did much to promote her career. First film SCANDALS in 1934. Became one of Tinseltown's biggest musical stars appearing in many popular cookie-cutter musicals of the era. Her distinctive contralto, introduced several songs that became pop standards, such as Irving Berlin's 1937 tune "This Year's Crop of Kisses" in film ON THE AVENUE, and 1943's "You'll Never Know" in the film HELLO, FRISCO, HELLO.
Her movie career ended in 1945 when Betty Grable replaced her as Hollywood's favorite musical-comedy actress. Her life after Hollywood was charmingly simple. She was married to "Hoosier" Phil Harris (1941-1995) in a union that produced two daughters. She had previously been married to Tony Martin for four years. Alice's family always came before her professional life.
In 1962. she returned to films in STATE FAIR. At the time she said, "I don't know what happened to the picture business. I'm sorry I went back to find out. Such a shame." In 1978, she made her last film THE MAGIC OF LASSIE playing opposite Jimmy Stewart. Most of her films are still big hits at revival theaters across the country. Ironically, Alice is more popular in Britain than in the U.S.A.
1901
Adolphe Paul Barbarin, Drums
d. Feb. 10, 1969 -while taking part in an 'Onward Brass Band' Street parade. He played in 'King' Oliver and Luis Russell bands - among others.
Biography
~by Scott Yanow


One of the top New Orleans drummers, Paul Barbarin was also quite significant as both a bandleader (his groups almost always boasted high musicianship) and as a composer (he wrote "Bourbon Street Parade" and "The Second Line"). Part of a large musical family, Paul's father Isadore played brass instruments; three of his brothers were musicians (including Louis, who was also a fine drummer), and his nephew was banjoist Danny Barker. Paul started on clarinet before saving up enough money to buy a set of drums. He played in many important New Orleans groups, including the Silver Leaf Orchestra and the Young Olympia Band, and early on developed a basic, straightforward style that was perfectly suitable for both parades and dances; the press roll was his specialty.
In 1917, Barbarin moved to Chicago, playing with local groups (including some that he led) and with Freddie Keppard and Jimmie Noone. From 1923-24, he returned to New Orleans, where he performed with the Onward and Excelsior bands, before moving back to Chicago late in 1924 to join King Oliver (1925-27). After more time back in New Orleans, Barbarin relocated to New York in 1928, where he joined Luis Russell's notable band, staying until 1932 and anchoring one of the top jazz groups of the era. After leaving Russell, Barbarin freelanced in both New York and New Orleans and then rejoined Russell in 1935, staying with the pianist when the orchestra became Louis Armstrong's backup band.
In 1938 he left to lead his own group in New Orleans, and after a short stint back with Armstrong in 1941, he became a member of Red Allen's sextet (1942-43). Other than a period with Sidney Bechet in 1944 and some work with Art Hodes in Chicago (1953), Barbarin mostly led his own bands from this point on (including the Onward Brass Band, which he founded in 1955), staying based in his hometown. It was somehow fitting that, when he passed away, it was while taking part in a New Orleans street parade. Through the years, Paul Barbarin recorded with King Oliver, Luis Russell, Jelly Roll Morton, Louis Armstrong and Sidney Bechet, in addition to leading many sessions of his own (starting in 1950) for 504, Circle, GHB, Jazztone, Atlantic, Good Time Jazz, Southland and Nobility.
Vocalist Ruth Gaylor worked with Bunny Berigan in the late 1930s and Hal McIntyre in the 1940s. She also sang for the Hudson-DeLange Orchestra and Teddy Powell.
Solid! -- Ruth Gaylor
1903
Blind Willie McTell
Birth Name: William Samuel McTier
Also Known As:
Blind Sammie, Georgia Bill, Hot Shot Willie, Blind Willie, Barrelhouse Sammy, Pig & Whistle Red, Blind Doogie, Red Hot Willie Glaze, Red Hot Willie, Eddie McTier
Born: May 5, 1898, Thomson, Georgia, US
Died: August 19, 1959 (aged 61),
Milledgeville, Georgia, U.S.
Born William Samuel McTier in Thomson, Georgia, blind in one eye, McTell had lost his remaining vision by late childhood. He attended schools for the blind in the states of Georgia, New York and Michigan and showed proficiency in music from an early age, first playing harmonica and accordion, learning to read and write music in Braille, and turning to the six-string guitar in his early teens. His family background was rich in music, both of his parents and an uncle played guitar; he is also a relation of bluesman and gospel pioneer Thomas A. Dorsey. His father left the family when McTell was still young, and, when his mother died in the 1920s, he left his hometown and became a wandering musician, or "songster". He began his recording career in 1927 for Victor Records in Atlanta.
McTell married Ruth Kate Williams, now better known as Kate McTell, in 1934. She accompanied him on stage and on several recordings before becoming a nurse in 1939. Most of their marriage from 1942 until his death was spent apart, with her living in Fort Gordon near Augusta and him working around Atlanta.
In the years before World War II, McTell traveled and performed widely, recording for a number of labels under many different names, including Blind Willie McTell (Victor and Decca), Blind Sammie (Columbia), Georgia Bill (Okeh), Hot Shot Willie (Victor), Blind Willie (Vocalion and Bluebird), Barrelhouse Sammie (Atlantic), and Pig & Whistle Red (Regal). The "Pig 'n Whistle" appellation was a reference to a chain of Atlanta barbecue restaurants, one of which was located on the south side of East Ponce de Leon between Boulevard and Moreland Avenue, which later became a Krispy Kreme. McTell would frequently played for tips in the parking lot of this location. He was also known to play behind the nearby building that later became Ray Lee's Blue Lantern Lounge. Like his fellow songster Lead Belly, who began his career as a street artist, McTell favored the somewhat unwieldy and unusual twelve-string guitar, whose greater volume made it suitable for outdoor playing.
In 1940 John A. Lomax and his wife, Ruby Terrill Lomax, Classics professor at the University of Texas at Austin, interviewed and recorded McTell for the Library of Congress's Folk Song Archive in a two-hour session held in their hotel room in Atlanta, Georgia. These recordings document McTell's distinctive musical style, which bridges the gap between the raw country blues of the early part of the 20th century and the more conventionally melodious, Ragtime-influenced East-Coast Piedmont blues sound. Mr. and Mrs. Lomax also elicited from the singer a number of traditional songs (such as "The Boll Weevil" and "John Henry") as well as spirituals (such as "Amazing Grace"), which were not part of his usual commercial repertoire. In the interview, John A. Lomax is heard asking if McTell knows any "complaining" songs (an earlier term for protest songs), to which the singer replies somewhat uncomfortably and evasively that he does not. The Library of Congress paid McTell $10, the equivalent of $154.56 in 2011, for this two-hour session. The material from this 1940 session was issued in 1960 in LP and later in CD form, under the somewhat misleading title of "The Complete Library of Congress Recordings", notwithstanding the fact that it was in fact truncated, in that it omitted some of John A. Lomax's interactions with the singer and cut out entirely the contributions of Ruby Terrill Lomax.
Postwar, McTell recorded for Atlantic Records and Regal Records in 1949, but these recordings met with less commercial success than his previous works. He continued to perform around Atlanta, but his career was cut short by ill health, predominantly diabetes and alcoholism. In 1956, an Atlanta record store manager, Edward Rhodes, discovered McTell playing in the street for quarters and enticed him with a bottle of corn liquor into his store, where he captured a few final performances on a tape recorder. These were released posthumously on Prestige/Bluesville Records as Last Session. Beginning in 1957, McTell occupied himself as a preacher at Atlanta's Mt. Zion Baptist Church.
McTell died in Milledgeville, Georgia, of a stroke in 1959. He was buried at Jones Grove Church, near Thomson, Georgia, his birthplace. A fan paid to have a gravestone erected on his resting place. The name given on his gravestone is Eddie McTier. He was inducted into the Blues Foundation's Hall of Fame in 1981, and into the Georgia Music Hall of Fame in 1990.
*THANK YOU MICHAEL GRAY for Providing his ACTUAL DATE OF BIRTH!
SEE:
HAND ME MY TRAVELIN' SHOES: In Search of Blind Willie McTell
Blind Willie McTell
"Blind Willie" McTell (1898-1959)
Blind Willie McTell discography
Notable Events
Occurring
On
This Date Include:
renowned practitioner of the
East Coast school of ragtime guitar,
died in Hammonton, New Jersey.
Songs Recorded/Released
On This Date Include:
1925
Paul Whiteman and his Orchestra
Tell Me More! (introducing "Baby!")

Why Do I Love You? (Introducing "Kickin' the Clouds Away")
Isham Jones and his Orchestra -
Three-Thirty Blues
Martha Copeland -
Mister Brake-Man (Let Me Ride Your Train)
Shimme-sha-Wabble

Smile

Walkin' The Dog
Jessie Stafford and his Orchestra -
Chinnin' And Chattin' With May
Jessie Stafford and his Orchestra
A Bench In The Park

I Like To Do Things For You

Ragamuffin Romeo

The Whole Darn Thing
Abe Lyman's California
Ambassador Hotel Orchestra
I'm Gonna Get You

- Vocal Chorus by Paul Neely

It Looks Like Love

- Vocal Chorus by Paul Neely
TELLING IT TO THE DAISIES
(Harry Warren / Joe Young)
Telling it to the daisies
But it never gets back to you.
Why am I so bashful, so afraid to part
With a lot of love words locked up in my heart
For the want of courage foolishly I've tried
To conceal what I reveal by a countryside
Telling it to the daisies,
Hoping they'll tell you too
Pouring my heart out to them
But it never gets back to you
But they never do put you wise
Oh, I'm so in love with you, and
Oh, I feel you're never gonna know
Unless the birdies tell you so
I know I'm wasting a lot of love time
Telling it to the daisies
But it never gets back to you.
I know I'm wasting a lot of love time
Telling it to the daisies
But it never gets back to you.