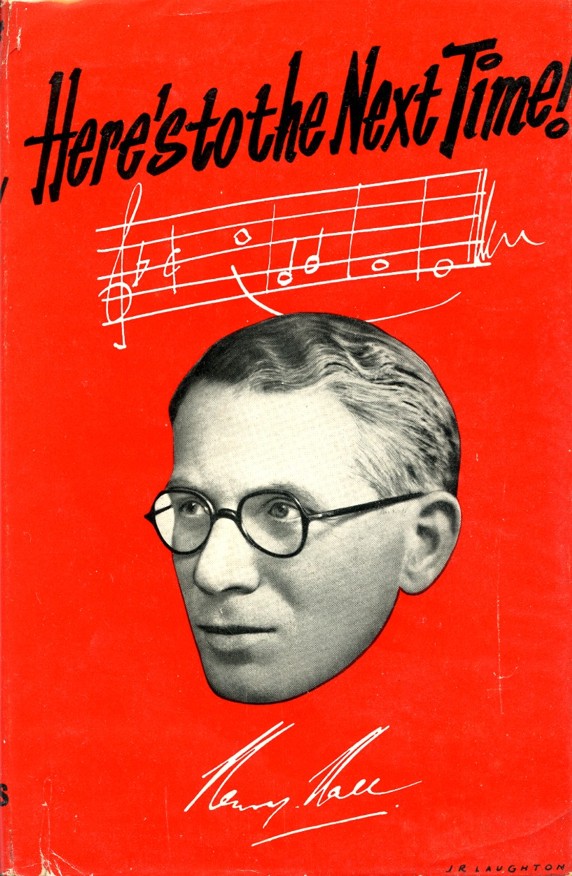 HAPPY BIRTHDAY HENRY HALL!
Henry Hall (bandleader)
From Wikipedia
Background information
Birth name

Henry Robert Hall
Died

28 October 1989 (aged 91)
Eastbourne, Sussex, England
Genres

British dance band
Occupation(s)

Bandleader, composer, arranger, actor
Associated acts

The BBC Dance Orchestra, Henry Hall and His Orchestra, Henry Hall's Guest Night, Henry Hall's Rhythm Entertainment.
Henry Robert Hall (2 May 1898 – 28 October 1989) was an English bandleader who performed regularly on BBC Radio during the British dance band era of the 1920s and 1930s, through to the 1960s.
Early life and career
Henry Hall was born in Peckham, South London. He won a scholarship to Trinity College of Music where he studied trumpet, piano, harmony and counterpoint.
His first job was as copyist at the head office of the Salvation Army for which he wrote several marches. During World War I, Hall served with the Royal Field Artillery and played trumpet and piano in the regimental band.
Hall's musical career was slow to start but eventually he was engaged by the London Midland and Scottish Railway to take charge of music throughout their then large chain of hotels, including Gleneagles Hotel, where he had previously led the band.
Hall describes in his autobiography, "Here's to the Next Time", that on a Thursday in October, 1923, he met a young woman named Margery while traveling by rail to Dartmoor. Hall mentions that he and Margery were about the same age and had much in common after discussing the C.B. Cochran production of the musical, "Little Nellie Kelly" and Paul Whiteman's take on "Till My Luck comes Rolling Along", a tune from the play. The following day, Henry invited Margery to a dance and proposed to her at the end of the evening. By Saturday, just two days after meeting, the two were engaged and were married in January, 1924 at St. George's, Hanover Square, London. Henry and Margery had two children during their marriage, Mike and Betty.
In June 1924, on the opening night of the Gleneagles Hotel, Hall persuaded the BBC to broadcast the event on radio, which began his long association with BBC radio.
The 1930s: broadcasting star
It was from Gleneagles that the BBC took him in 1932 to succeed Jack Payne as band leader of the BBC Dance Orchestra. At 5.15pm each weekday, Hall's radio programme from Broadcasting House gathered a huge following across the nation. His signature tune was "It's Just the Time for Dancing", and he usually concluded with "Here's to the Next Time".
In 1932 he recorded the songs "Here Comes the Bogeyman" and "Teddy Bears' Picnic" with his BBC Orchestra, featuring singer Val Rosing on vocals. The latter song gained enormous popularity and sold over a million copies. In 1934 his popularity was confirmed when his orchestra topped the bill at the London Palladium.
He featured in the documentary BBC The Voice of Britain (1935), the source of the "This is Henry Hall speaking" clip much used in documentaries on this period.
In 1936 Henry Hall made his first feature film and in the same year he was guest conductor of the ship's orchestra on the Queen Mary's maiden voyage.
In 1937 the BBC Dance Orchestra played at the opening of the Gaumont State Cinema in Kilburn. The same year Hall left the BBC to tour with his own band, which comprised many members of his BBC band. He toured the halls of Britain and Europe, and generated controversy by dropping songs by Jewish composers while playing in Berlin in February 1938.
Hall's band was the first to appear on television.
Later years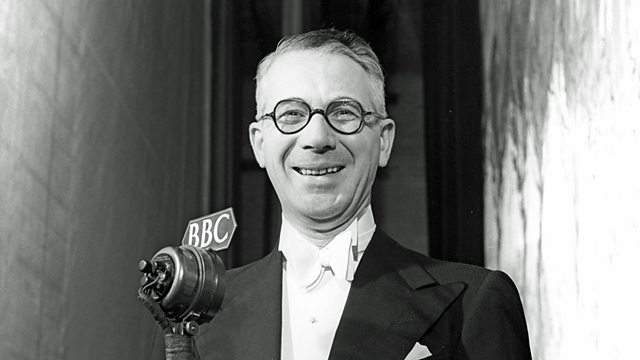 During the Second World War, Hall played for the troops, and gave concerts and shows in factories all over Britain. Many of these concerts came in the form of "Guest Night" broadcasts. From June to November, 1943, "Guest Night" was replaced by "Henry Hall's Rhythm Entertainment" intended to provide radio entertainment for troops overseas.
After the war he developed his show business interests, becoming something of an agent and producer. His BBC work again blossomed as he hosted Henry Hall's Guest Night on the radio and later on television. Hall was also involved in the launch of the television programme Face the Music.
Hall had a son, Michael, who served in the Royal Navy, and a daughter, Betty.
In 1955, Hall published his only autobiography Here's to the Next Time. He dedicated it to his wife, Margery.
He ceased regular broadcasting in 1964 and was appointed an Officer of the Order of the British Empire, OBE, in 1970. He died in Eastbourne, Sussex, in October 1989.
A green memorial plaque on the site of his former home at 8 Randolph Mews, Little Venice, was unveiled on 2 May 1996. A blue plaque commemorates Hall at 38 Harman Drive in Cricklewood, London, where he lived between 1932 and 1959.
Popular culture
Hall unknowingly lent his name to a work shift at Frickley Colliery in South Yorkshire. Miners at the colliery who worked the unpopular night shift referred to the shift as Henry Hall's shift or simply Henry's. This was due to the fact that the shift began at 6pm, the same time as Hall started his show on the radio. When he passed the local football club Frickley Athletic, who had close ties with the colliery, marked the occasion in their matchday programme with a page, dedicated to Hall, entitled "No More Henry's".
HENRY HALL
Because Vernon, and his partner Irene, made dancing in public popular, they made it possible for musicians to have professional careers.
Castle, Vernon
[
né Blythe
] (1887–1918), dancer. Coming to America from his native England, he made his debut in
About Town
(1906), the first of seven Lew Fields shows in which he danced and often served as Fields's stooge:
The Girl Behind the Counter
(1907),
The Mimic World
(1908),
The Midnight Sons
(1909),
Old Dutch
(1909),
The Summer Widowers
(1910), and
The Hen‐Pecks
(1911).
After he married Irene Foote (1893–1969), who danced in the chorus of the last two shows, they went to Paris, where they perfected their ballroom technique and became a dancing sensation.
On their return they almost single‐handedly initiated a rage for ballroom dancing in
America, starting what was called "the dancing craze" and introducing or popularizing such dances as the tango, the Maxine, the Castle Walk, and the Turkey Trot.
Vernon appeared briefly in
The Lady of the Slipper
(1912), a Victor Herbert musical Irene had walked out of during rehearsals, but they then danced as a team in
The Sunshine Girl
(1913) and in Irving Berlin's ragtime musical
Watch Your Step
(1914). The Castles were also applauded for their vaudeville appearances. While Vernon was training pilots for the war, Irene appeared alone in
Miss 1917
. After her husband was killed in a training accident, she retired from performing, although she helped later Broadway shows re‐create period dances. Autobiography: (Irene):
Castles in the Air
, 1958.
(Led orchestra for singer Gordon MacRae's Show)
Alexander led bands and arranged from high school, and studied composition in college. He landed a job selling arrangements to Chick Webb in the middle of the 1930s. One of these, "A-Tisket, A-Tasket", became a hit for Webb and Ella Fitzgerald, and subsequently became one of her signature tunes. Alexander later arranged other nursery rhymes for jazz performance, such as "Where, Oh Where Has My Little Dog Gone?" and "Got a Pebble in My Shoe".
In the late 1930s he formed his own band and played theaters into the 1940s. Later in the 1940s, he was hired by Bing Crosby to work in Hollywood, and worked extensively as a composer, arranger, and conductor for film scores. He wrote a textbook on film arrangement in 1950 called First Arrangement, and Johnny Mandel studied under him. Alexander's scores include film noir titles such as Baby Face Nelson, The Big Operator, and The Private Lives of Adam and Eve; he also provided music for television shows such as Hazel, The Farmer's Daughter, Bewitched, I Dream of Jeannie, Dennis the Menace, and The Wacky World of Johnathan Winters. He arranged and conducted for variety shows starring Mickey Rooney, Gordon MacRae, Dean Martin, and James Stewart. Additionally, he was involved in recording sessions with Kay Starr, Dakota Staton, Paul Whiteman, Benny Goodman, Dinah Shore, Doris Day, and Peggy Lee.
Alexander won several Emmy awards for his television scores, and was presented with the Henry Mancini Award for Lifetime achievement from ASCAP.

~Wikipedia
d. April 8, 1985, New York, NY, USA.
John Frederick Coots (May 2, 1895 – April 8, 1985) was an American songwriter. He wrote over 700 songs.
He is most famous for the song "Santa Claus Is Coming to Town", a song that became one of the biggest best sellers in American music history.
Among his songs are:
Santa Claus Is Coming to Town

You Go To My Head
Louisiana Fairy Tale
For All We Know
He wrote the first three songs with the lyricist Haven Gillespie. "Louisiana Fairy Tale" was also written with Mitchell Parish and was the first theme song for the PBS production of This Old House. "For All We Know" was written with lyricist Sam M. Lewis.
In 1934 when Gillespie brought him the lyrics to "Santa Claus Is Coming to Town", Coots came up with the skeleton of the music in just ten minutes. Later when Coots brought the song to his publisher, Leo Feist Inc., they liked it but thought it was a kids' song and did not expect too much from it.
Coots offered the song to Eddie Cantor who used it on his radio show that November and it became an instant hit. The morning after the radio show there were orders for 100,000 copies of sheet music, and, by Christmas, sales had passed 400,000.
Lorenz "Larry" Hart, Lyricist
d. Nov. 22, 1943, New York, NY, USA.
Did you know that Lorenze was a descendant of Heinrich Heine, and initially worked as a translator of German? Today, Hart is best recalled for his work with composer Richard Rodgers.
~by Joslyn Layne
Lorenz Hart (right) with
Richard Rodgers
in 1936.
Pop music and show tune lyricist Lorenz Hart is best-known for his work with composer Richard Rodgers. As one of the most successful songwriting duos of Broadway, they influenced the sound of theater throughout the '20s and '30s. Born in N.Y.C. on May 2, 1895, Hart first met and teamed up with the younger Rodgers while writing for shows at Columbia University. Their first hit came not long after they started with "Any Old Place With You" (1919), used in Broadway's A Lonely Romeo. Their next success came with 1920's Poor Little Ritch Girl, which included seven of the duo's songs. The next several years went by with little success as the pair wrote for minor productions, even taking a break from songwriting altogether.
Their break came in 1925 with The Garrick Gaieties, and their first complete score, Dearest Enemy. Some of their following successful shows included The Girl Friend (1926), Jumbo (1935), and By Jupiter (1942), but even the less successful productions included numbers that become popular songs, such as "Thou Swell" (1927) and "With a Song in My Heart" (1929).
As stage productions became less lucrative during the Depression, the team went to Hollywood where they worked on films from the early to mid-'30s. Standouts from this time include Love Me Tonight (1932) and Mississippi (1935). Many of Rodgers & Hart's stage hits were made into movie musicals during this time as well.
They returned to Broadway in 1935 for the most hailed period of their career. Each of their scores yielded several hit songs. For example, "Where or When," "The Lady Is a Tramp," and "My Funny Valentine" all came from 1937's Babes in Arms.
Other hits from their late-'30s and early-'40s shows include "Spring Is Here," "I Didn't Know What Time It Was," and "Bewitched, Bothered and Bewildered," to name just a few. Lorenz Hart was not only lyricist, but also co-librettist for many shows, including Babes in Arms. Other notable songs of his include "Manhattan," "My Heart Stood Still," "Isn't It Romantic?," and "Dancing on the Ceiling."
After By Jupiter opened in 1942, Hart lost his drive to write as personal problems with alcohol and mental illness increased. Rodgers & Hart briefly reunited to compose new material for the 1943 stage revival of an early success, A Connecticut Yankee, but Hart had by this time lost interest in composing. Soon after the production's opening, Hart contracted double pneumonia and died on November 22, 1943. Hart was portrayed by Mickey Rooney in the 1948 movie about Rodgers & Hart Words and Music.
Read the AMG BIO for Lorenz Hart
"Uncle" Bud Landress, C&W fiddle
b. Gwinnett County, GA, USA.
Member group: "The Georgia Yellow Hammers,"
The main fiddler with the '20s string band Georgia Yellow Hammers gets songwriting credit for many standard items in the old-time music repertoire, meaning at the very least that he goes way back, and was there when the ball first started rolling in terms of recording this genre. Also known as Uncle Bud Landress, the talented if cornpone performer also recorded in several small group settings including a duo with Bill Chitwood. His discography contains many fabulously entertaining song titles, involving almost all the subjects dear to the mountain music crowd: chickens, mules, rabbits, and so forth. Landress may have gotten the blues, but they were the
"Rip Van Winkle Blues," the title of one of his '20s recordings.
Ironically, Landress chose not to play his fiddle at what turned out to be a high-profile recording when it was reissued more than half-a-century later on an anthology entitled Folks, He Sure Do Pull Some Bow!: Vintage Fiddle Music 1927-1935. Instead, a guest fiddler named Andrew Baxter, who happens to be black, is featured, while Landress stands around making mock radio announcements. Since this collection is a study of early black country fiddlers, it would have been inappropriate for Landress to play, although nobody could have predicted that at the time. Nobody needed to predict such a separation, anyway -- as a white band from Gordon County, North Georgia, the Georgia Yellow Hammers full well knew about the formal segregation of white and black bands. This recording is considered one of the rare documentations of these two worlds entering each other's forbidden zones, even if Landress did happen to leave his fiddle in his lunch box that day.
No matter. The man has achieved fame on many other levels. His interpretation of "Rubber Dolly Rag," a fiddle tune that for many represents the essence of nostalgia for the good old days, is considered the standard, at least to the point where it is Landress that nabbed songwriting credit for the piece when it was covered by country stars such as Western swing bandleader Bob Wills or guitar virtuoso Chet Atkins. Merle Haggard wrote a song about the song, "Uncle John," and Captain Beefheart liked "Rubber Dolly Rag" so much that the original recording made it onto a compilation entitled Gimme Dat Harp Boy, which purports to be a flattened, miniaturized vision of Beefheart's desert island jukebox.
Other masterpieces that Landress is associated with include the festive "Fourth of July" and "Hen Cackle," an obligatory subject for at least one song in every set of this genre. The sturdy, comfortable "Furniture Man," like the aforementioned pair of ditties, was recorded by a duo credited as Bill Chitwood & Bud Landress. It is a primitive-sounding recording, the blend of voice and instruments unbalanced, the rhythms of the toe-tapping variety, the lyrics sad, the conclusion involving success on the part of a demon "without any horns" who is attempting to glom onto souls. As Uncle Bud Landress, he let the Victor label release his "Coon Hunting in Moonshine Hollow," a masterpiece of hillbilly pathos that was right next to the original release of "I'm a Bum" in the company's catalog. The Georgia Yellow Hammers also recorded for this label throughout the mid-and late '20s.
~ Eugene Chadbourne, Rovi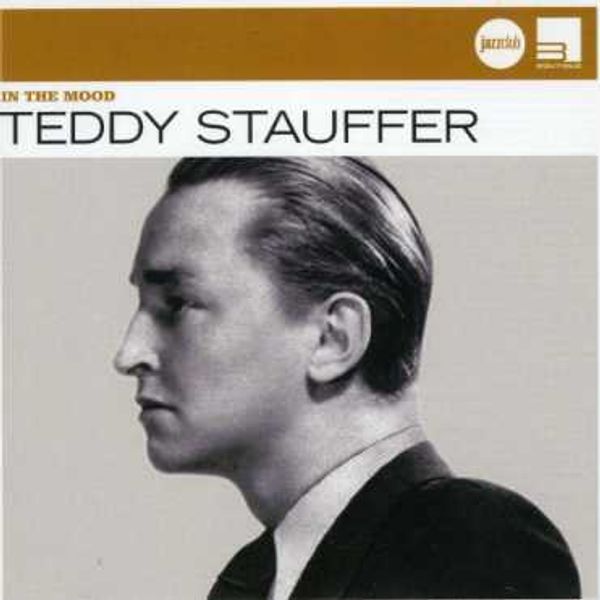 1909
Ernst Heinrich "Teddy" Stauffer
Ernst Heinrich "Teddy" Stauffer (May 2, 1909 – August 27, 1991) was a Swiss bandleader, musician, actor, nightclub owner, and restaurateur. He was dubbed Germany's "swing-king" of the 1930s.
Early life and career
Born in Murten, Switzerland, Stauffer grew up in Murten and in Berne, and played violin and saxophone there in an amateur band from 1927. In 1928 he began to perform in Germany with his band, Teddy and His Band. Their first engagement had the Teddies as a Caféhaus-Kapelle in Gleiwitz. After many engagements on cruise ships his popularity in Germany reached its peak in 1935-36. In 1936 Elfriede Scheibel, the owner of the Berlin "Delphi palace", awarded him a four-month engagement from July to October 1936.
This guest performance justified the reputation of the Delphi as a swing stage. Annual trips to St. Moritz and Arosa, and also a guest appearance in London, were responsible for international fame of the Teddies band. Until 1939, he appeared with his Original Teddies-Band especially in Berlin and Hamburg. With his jazzy swing music, however, Stauffer increasingly got in trouble with the Reichsmusikkammer.
In 1939 the band travelled to the opening of the National Exhibition in Switzerland, replacing the Jimmie Lunceford Orchestra, which withdrew because of the impending war. The band happened to be in Switzerland when war broke out; all the German members of the Teddies had to leave Switzerland. In Switzerland, Stauffer took part in the scoring of the film s'Margritli und d'Soldate (Marguerite and the soldiers) in 1940-41; the Margritli-song, interpreted by the Schmid family, became a big success. Clarinetist Ernst Höllerhagen belonged to the Original Teddies from 1939. Buddy Bertinat wrote many of the arrangements. After the Stauffer's departure in 1941 the Original Teddies, were headed by Eddie Brunner. Hazy Osterwald, who also belonged to the band, wrote arrangements since 1941. But the band could not build on old achievements.
After an engagement on an Atlantic cruise ship, Stauffer remained in the United States and tried his luck as a film composer in Hollywood. Due to problems with his residence papers, he went to Mexico, which eventually became his second home.
In Acapulco, he founded a discothèque, "The Tequila a Go-Go", and worked as manager of several well-known hotels (including the "Hyatt" and "Villa Vera"). He also made small guest appearances on TV and in films. In the later years he ran the restaurant "Teddy's" at the main beach in Acapulco.
The Mexicans honored the tall, blond Swiss as a popular ambassador for Acapulco. "Mr. Acapulco" helped attract Hollywood celebrities, and made the place famous, till then a fishing village of 8,000 residents. On August 27, 1991, Stauffer died in Acapulco at the age of 82.
Personal life
Stauffer was married five times:
Faith Domergue (28 January 1946 - 8 October 1947) (divorced)
Hedy Lamarr (12 June 1951 - 17 March 1952) (divorced)
Anne Nekel Brown (29 March 1955 - January 1956) (divorced)
Ute O. Weller (26 May 1957 - December 1958) (divorced)
Patricia Morgan (1961 - 6 December 1966) (divorced) 1 daughter, Melinda Morgan Stauffer (born April 19, 1962)
Margaret "Sallie" Waters, C&W vocals
Member group: "Sarie and Sallie".
The ladies also appeared (as themselves) in the 1939 movie "In Old Monterey" starring Gene Autry.
Newell "Spiegle" Willcox, Trombone
b. Sherburne, NY, USA (near Cortland, NY);
d: August 25, 1999, Cincinnatus, NY, USA (a suburb of Cortland NY).
He was the last surviving member of the

Jean Goldkette Orchestra

. His career began just after World War I, when he started playing in Syracuse, NY. In 1922, he was playing with "The Big Four", in Ithaca, NY. (actually an Octet). Paul Whiteman discovered the band and renamed them "The Collegians". Spiegle joined the Whiteman band and had his first recording with Whiteman. ("That Red-Head Gal" -New York, March 23, 1923, Victor 19049.)
Spiegle stayed with the Whiteman organization until early 1925, when he left Whiteman and returned to Cortland, NY, re-joining his coal family's firm briefly. In the summer of 1925, he was a member of a local band playing in a dance hall in Auburn's (NY) Owasco Lake area. He became friendly with a member of the Jean Goldkette Orchestra, trumpet player Fred "Fuzzy" Farrar, who was then vacationing in the area. Farrar mentioned that Tommy Dorsey was quitting the Goldkette band and a replacement was needed. In October 1925, Spiegle joined the Jean Goldkette Victor Recording Orchestra.
In May 1926, Bix Beiderbecke and Frank Trumbauer joined Goldkette's band. In 1927, Goldkette disbanded his Victor Recording band, and Spiegle again returned to his family's coal business, this time remaining there for several decades. In the 1970's, Spiegle -now in his Seventies - toured Europe with famed Jazz violinist Joe Venuti. It was the beginning of a wonderful "second" career. He toured with various Jazz bands playing at festivals, recording CD's (his very first recording had been an acoustic 78!), started singing, told stories, and very often cracked jokes.
He was a mainstay at the Davenport, IA, annual Bix Beiderbecke Memorial Jazz Festivals. On June 30, 1999, Spiegle was a special guest with Lino Patruno and the "Red Pellini Gang" in a "Tribute to Bix Beiderbecke" at the Ascona Jazz Festival. Spiegle was also idolized all over Europe, where he played at several festivals. Lovers of good music will always remember his Goldkette days when he played with "Bix" and "Tram". A great trombonist, a thoughtful and a considerate man, he is sorely missed. He was a gentleman and a classy individual. Once, after playing a number at Bix's graveside, Spiegle turned toward Bix's grave stone and asked "How am I doing, Bix?"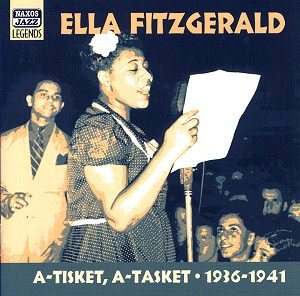 Notable Events Occurring
1938.
Vocalist Ella Fitzgerald
recorded "A-Tisket, A-Tasket".



Songs Recorded/Released
1923
Original Memphis Melody Boys - Blue Grass Blues
Marion Harris




Beside A Babbling Brook

Dearest
1924
Benson Orchestra of Chicago - Back In Hackensack, New Jersey
1925
Clara Smith
-
Courthouse Blues


The California Ramblers



1928
Leroy Smith and his Orchestra -

I'm A Broken Hearted Blackbird
Bessie Brown




Bessie Brown and her Jazz Band

Blue Ridge

The Man I Love
1930


Ted Weems and his Orchestra
Lyrics by Cecil Mack (R.C. McPherson)
Some dance, some prance
I'll say better than finer
Than the charleston, charleston
Boy, how you can shuffle
Every step you do
Leads to something new
Man, I'm telling you
It's a lopazoo
Buck dance, wing dance
Will be a back number
But the charleston
The new charleston
That dance is surely a comer
Sometime
You'll dance it one time
That dance called the charleston
Made in South Caroline
Buck dance, wing dance
Will be a back number
But the charleston
The new charleston
That dance is surely a comer
Sometime
You'll dance it one time
That dance called the charleston
Made in South Caroline
*

The Charleston
This song was introduced to America by Elizabeth Welch in the all-Black musical, Runnin' Wild. James P Johnson's music for the song is said to be inspired by the music brought to New York by South Carolina dockworkers that Johnson played for almost ten years before. Cecil Mack's lyrics are seldom heard though Mack was an accomplished lyricist who had been involved with the first Black owned music publishing company, Gotham Attucks, at the beginning of the 20th Century. The Charleston dance changed America in many ways and became the anthem of the Jazz Age.