1919
Georgie Auld
leader/sax
b. Toronto, Canada;
d. Jan. 8, 1990, Palm Springs, CA, USA.
né: John Altwerger
Georgie Auld (May 19, 1919 – January 8, 1990), was a jazz tenor saxophonist, clarinetist and bandleader.
Auld was born in Toronto, but lived in the United States from the late 1920s onward, and was most noteworthy for his work with Bunny Berigan, Artie Shaw, Benny Goodman, Erroll Garner, Dizzy Gillespie, Al Porcino, Billy Eckstine, Tiny Kahn, Frank Rosolino, and many others. Primarily a swing saxophonist, he did many big band stints in his career, and led several big bands, including Georgie Auld and His Orchestra and Georgie Auld and His Hollywood All Stars. Georgie Auld also played some rock´n roll working for Alan Freed in 1959.
In 1977 he played a bandleader in the box-office failure New York, New York and also acted as a technical consultant for the film. He died in Palm Springs, California.
Henry Busse was born in Germany and emigrated to the United States in 1916 where he found work playing trumpet in a movie theatre pit band. He formed his own band and toured the country ending up in San Francisco where they disbanded. In 1917 he was playing trumpet with the Frisco Jass Band and in 1918 he joined the Paul Whiteman Orchestra. Busse was a major contributor to Whiteman's Orchestra. He co-composed several of the band's early hit songs including "Hot Lips" and "Wang Wang Blues".
Busse stayed with Whiteman until 1928 when he left the band and formed his own group the Henry Busse Orchestra. This group which was more of a sweet dance band than a jazz band had a very successful career. They continued to record and perform up until Busse's death in 1955.
George "Pops" Foster, Bass
b. McCall, LA, USA. d. 1969
George Murphy "Pops" Foster (

May 19

,

1892

-

October 29

,

1969

) was a

jazz

musician

best known for his vigorous playing of the

string bass

. He also played the

tuba

and

trumpet

professionally.
Foster was born to Charley and Annie Foster on a

plantation

near McCall in

Ascension Parish

near

Baton Rouge

in south

Louisiana

. His family moved to

New Orleans

when he was about ten years of age. His older brother, Willard Foster, began playing

banjo

and

guitar

; George started out on a

cello

then switched to string bass. Foster was twice married: (1) 1912 to Bertha Foster and (2) 1936 to Alma Foster.
Pops Foster was playing professionally by 1907 and worked with

Jack Carey

,

Kid Ory

,

Armand Piron

,

King Oliver

and other prominent hot bands of the era.
In 1921 he moved to

St. Louis

to play with the

Charlie Creath

and

Dewey Jackson

bands, which would be his base for much of the decade. He also joined Ory in

Los Angeles

. He gained the nickname "Pops" because he was far older than any of the other players in the band.
Sidney Bechet,pianist James P. Johnson,
bassist Pops Foster
In 1929 Foster moved to

New York City

, where he played with the bands of

Luis Russell

and

Louis Armstrong

through 1940. He giged with various New York-based bands through the 1940s, including those of

Sidney Bechet

,

Art Hodes

, and regular broadcasts on the national "This Is Jazz"

radio

program.
In the late 1940s he began touring more widely and played in many countries in

Europe

, especially in

France

, and throughout the

United States

including returns to New Orleans and

California

.
In 1952, Foster toured Europe with

Jimmy Archey

's Band. He played regularly at Central Plaza in New York and briefly in New Orleans with

Papa Celestin

in 1954.
"There is some terrific slapping by bassist Pops Foster. This kind of playing is not heard much any more in jazz,but Pops was the master." ~erwigfilms
In the late 1950s and early 1960s, he played with

Earl Hines

' Small Band. In 1966, he toured Europe with the New Orleans All-Stars but remained based in

San Francisco

, where he died.
1902
Monette Moore, piano
b. Gainesville, TX, USA. d. 1962
Monette Moore
was always a bit obscure, even when recording prolifically in the 1920s, but she was a surprisingly versatile blues and swing singer with a pleasing delivery of her own. Moore grew up in Kansas City and moved to New York in the early 1920s.
During that decade she worked in many cities (including Chicago, Dallas and Oklahoma City) and spent a period singing regularly with
Charlie Johnson's Paradise Ten
at Small's Paradise. In addition to her own recordings, Moore recorded a few titles with
Johnson
from 1927-28 (including "You Ain't the One" and "Don't You Leave Me Here").
Although the blues became less popular during the Depression, Moore worked fairly steadily in the 1930s and '40s, including three years as
Ethel Waters
' understudy. Moore performed primarily in New York, Chicago (including with
Zinky Cohn
in 1937) and eventually Hollywood. After a return to New York during which time she worked with
Sidney Bechet
and
Sammy Price
, she permanently settled in Los Angeles in November 1942. Moore appeared regularly at L.A. area nightclubs, was featured in
James P. Johnson
's Sugar Hill show and also appeared in a few Hollywood films in small roles. She spent most of the 1950s outside of music except on a part-time basis.
During 1923-27, Moore recorded 44 songs as a leader (plus three alternate takes and some under the pseudonym of
Susie Smith
); among her sidemen were
Tommy Ladnier
,
Jimmy O'Bryant
,
Jimmy Blythe
,
Rex Stewart
,
Bubber Miley
and
Elmer Snowden
. In addition Moore, cut two selections apiece in 1932 (duets with
Fats Waller
) and 1936 plus six from 1945-47. Moore's last regular job was working with
the Young Men of New Orleans
in Disneyland from 1961-62 before dying from a heart attack.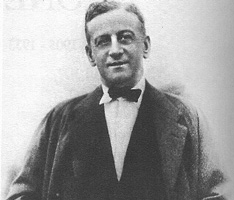 founder of trade publication (Variety)
With nearly a decade under his belt in the newspaper business (New York Morning Telegraph, 1896–1905), he established a weekly magazine devoted exclusively to show business content. Variety was an instant hit, and soon became the icon of entertainment media, recognized for its authority on business issues and its trend-setting style and vernacular. He continued to serve as editor and publisher, launching a Hollywood edition of the paper shortly before his death.
Notable Events
Occurring
On
This Date Include:
Theatrical producer

George W. Lederer

(1861-1938 "The Passing Show") mounted the first successful American musical revue, combining topical humor, a chorus line, and musical and dance performances, with a loose story line tying it all together.
1939.
Louis Douglas

, dancer, choreographer, vocal, song publisher, producer, died. (b. May 14, 1889, New York, NY, USA.). Douglas had his own traveling Black revue shows, he was a choreographer, musician, composer, and movie actor. During his (now almost forgotten) fantastic career, he danced with and choreographed for, Josephine Baker in Paris (he was a much better dancer but Jo did have her own charms.
Baker's 1925 debut in Madrid, Spain, was with Louis Douglas' "La Révue Negre"; he co-produced German films and appeared in one film with the English title of "Burglar". (Douglas made Berlin his home, where he performed in two movie films, both of which had the distinction of being banned by the Nazis.) In 1931, he participated in another German movie "Niemandsland" ("No Man¬¥s Land"). In fact, he had the leading acting role in this pacifist movie.
Louis Douglas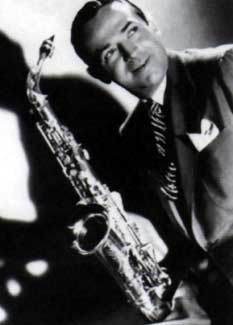 Jimmy Dorsey Orchestra

recorded "Time Was".
Bob Eberly and Helen O'Connell were the singers. (Decca 3859)
Jazz legend

Coleman Hawkins

died of
bronchial pneumonia in New York, NY, USA.
His playing of "Body And Soul"
died in Cleveland, OH, USA.
died in Los Angeles, CA, USA.
(b. April 6, 1922, Chicago, Illinois, USA.).
Songs Recorded/Released
On This Date Include:


1922


Ted Lewis and his Band
-
Sunshine Alley
&
We'll Build A Dear Little, Cute Little Love Nest - Some Sweet Day
Fletcher Henderson Orchestra -
When You Walked Out (Somebody Else Walked Right In)
Down Hearted Blues

Gulf Coast Blues
Ladd's Black Aces

I Ain't Never Had Nobody Crazy Over Me

If Your Man Is Like My Man

~

Vocal by Mandy Lee
The California Ramblers -
It Had To Be You
Hitch's Happy Harmonists -
Bone Yard Shuffle
Wash Board Blues -

Under Direction & Accompanied by

Hoagy Carmichael
Jessie Stafford and his Orchestra
Building A Home For You

Two Little, Blue Little Eyes
Why do I do, just as you say
Why must I just, give you your way
Why do I sigh, why don't I try to forget
It must have been,
That something lovers call fate
Kept me saying: "I have to wait"
I saw them all,
Just couldn't fall 'til we met
It had to be you, it had to be you
I wandered around, and finally found
The somebody who
Could make me be true,
And could make me be blue
And even be glad, just to be sad

Thinking of you
Some others I've seen,
Might never be mean
Might never be cross,
Or try to be boss
But they wouldn't do
For nobody else, gave me a thrill
With all your faults, I
Love you still
It had to be you, wonderful you
It had to be you