HAPPY BIRTHDAY ADA BROWN!!
BIRTHDAYS
d. March 31, 1950, Kansas City, KS, USA.
Born into a musical family. Her cousin was James Scott, a noted ragtime composer and performer. In September 1923, she recorded 'Evil Mama Blues' with the Bennie Moten orchestra for the Okeh label. By that time, she was already an established performer having toured both nationally and internationally. After recording with Moten, she again toured on the TOBA vaudeville circuits.
In 1936, Ada appeared in the film 'Stormy Weather' (that also featured "Fats" Waller). In the mid-1940s, she moved back to Kansas City, Kansas. Ada was one of the original incorporators of 'The Negro Actors Guild of America'.
née: Kathryn Elizabeth Smith.
Kathryn Elizabeth Smith was born May 1, 1907 in the nation's capital. From an early age she loved to sing and dance. She performed locally in theatres and at nightclubs and was discovered by a New York City show producer in 1926. She was featured in the musical comedy Honeymoon Lane on Broadway and later in Hit the Deck and Flying High.

She was discovered in 1930 by Columbia Records vice president Ted Collins, who became her partner and manager and who put her on the radio in 1931. She was an immediate success on the air and she soon broke the record for longevity at the legendary Palace Theatre.

In 1932 she had a cameo role in Paramount's The Big Broadcast. Then she starred in her own movie, Hello Everybody!, with co-stars Randolph Scott and Sally Blane. In 1943 she sang "God Bless America" in the Irving Berlin picture This is the Army.
Kate began making records in 1926; among her biggest hits were River, Stay 'Way From My Door (1931), The Woodpecker Song (1940), The White Cliffs of Dover (1941), I Don't Want to Walk Without You (1942), There Goes That Song Again (1944), Seems Like Old Times (1946), and Now Is the Hour (1947).
In the fifties she began making LP albums, with such best sellers as Kate Smith at Carnegie Hall (1963), How Great Thou Art (1965), and America's Favorites: Kate Smith/Arthur Fiedler/Boston Pops (1967).
Her theme song was When the Moon Comes Over the Mountain, whose lyrics she helped write. Irving Berlin regarded the song she made most famous, God Bless America, as his most important composition. Kate predicted, in 1938, that the song would still be sung long after all of us are gone - and it surely will.
She had the most popular radio variety hour, The Kate Smith Hour, which aired weekly from 1937-45. At the same time she had the No. 1 daytime radio show, the midday Kate Smith Speaks, a news and commentary program. In 1950 Kate entered television with a Monday-Friday afternoon variety show, The Kate Smith Hour (1950-54). It proved so popular that NBC gave her a prime-time show on Wednesday evenings, The Kate Smith Evening Hour.
Her last TV series was CBS's The Kate Smith Show, a weekly half-hour musical series in 1960. She made many guest appearances on top TV shows, such as The Ed Sullivan Show, The Tennessee Ernie Ford Show, The Jack Paar Show, ABC Hollywood Palace, The Dean Martin Show, The Smothers Brothers Comedy Hour, The Andy Williams Show, The Tony Orlando and Dawn Show, and TheDonny & Marie Show.
During the last decade of her career Kate gave dozens of live concerts, in various American cities. In 1972-73 she had extended engagements at the largest nightclub in the Reno area, giving two shows each day.
Kate ended her career on a high note. She became singing good-luck charm for the Philadelphia Flyers hockey team with her renditions of God Bless America, helping to inspire them to two successive Stanley Cups (1974 and 1975). In 1976 she was named Grand Marshal of the Tournament of Roses Parade. Fittingly, the last song she sang was that Irving Berlin anthem on a bicentennial special just before July 4, 1976. She died in Raleigh, NC, June 17, 1986.
Harry Dial's Blusicians at the Orchid Room at Small's Paradise circa 1948. left to right: Alfred Bell (piano); Henry "Moon" Jones (clarinet, alto saxophone); Harry Dial (drums, vocals); Hayes Alvis (string bass); Reuben "Red" Reeves (trumpet).
1907
Hayes Alvis, Tuba
~by Eugene Chadbourne
Beginning his life in one major American city and jazz center and ending it in another, Hayes Alvis occupied the low end of the band's sound spectrum but ran up a high number of recording credits with several all-time jazz greats. In fact, it seems like the bassist and tuba player worked with only the very best, leaving the second-rate bandleaders for someone else to scuffle with. He actually started out playing drums, but during a two year term of employment with Jelly Roll Morton from 1927 to 1928 he oomphed over to tuba and double bass. From 1928 to 1930, he played the low horn in the innovative bands of Earl Hines. This pianist and sometime scat singer was always looking for new arrangers from amongst his sidemen, part of the reason the Hines bands always seemed to have a supply of fresh, innovative charts. He took an interest in the notes Alvis spent his time scribbling during rehearsals, and recorded his arrangement of "Blue Nights" on a 1929 Victor release.
After moving to New York in 1931 to collaborate with one of the top New Orleans clarinetists, Jimmie Noone, Alvis performed on both his axes with the Mills Blue Rhythm Band from 1931-1934, rejoining for another stint in 1936. A half-dozen re-releases of this big band's work are available on swing revival labels such as Classic, and are ample evidence that this was an overlooked band with great versatility. Alvis specialized in bowed bass solos in this band and is sometimes credited with one of the earliest recorded double bass solos on the 1932 track entitled "Rhythm Spasm." He also played some baritone sax with this group. There were quite a few excellent jazz musicians in this outfit, including guitarist Lawrence Lucie, trumpeters Shelton Hemphill and Henry "Red" Allen, and trombonist J.C. Higginbotham. Alvis liked hanging with this crowd well enough to even act as the group's road manager, probably less of a responsibility than providing the bass lines, although surely more dangerous.
From the mid-'30s, he stepped up to perhaps the greatest jazz big band, Duke Ellington, staying with the group from 1935 through 1938 and becoming part of one of the Duke's great rhythm sections. On drums was the dynamic Sonny Greer. Ellington experimented with twin bass lines during some arrangements from this period, with Alvis and Billy Taylor doubling up in various combinations of bass and tuba. Score another point in the innovative bass involvements for Alvis, as this seems to be the first time two basses were used at once in a jazz group. He was also part of a vocal trio backing up one of Ellington's best vocalists, Ivie Anderson, on the record "I've Got to Be a Rug Cutter."
Stints followed with alto saxophonist and composer Benny Carter, pianist and Hines disciple Joe Sullivan, and then several years with another of the music's reigning megalords, Louis Armstrong, in whose combo he replaced the rambunctious bassist Pops Foster. This dream gig ended in 1942 with a pair of Army boots and everything else that went with it. He played in an Army band led by arranger Sy Oliver through 1945, and then joined a rhythm section with pianist Dave Martin, which kept him busy through 1947. Following a seemingly endless run as a house musician at New York's Café Society, he wanted more of the spirit of liberty one might obtain through the insecurity of freelancing. The work offered to him became more and more related to attempts at swing revival, including New Orleans jazz bands led by Wilbur De Paris in the late '50s. One of his final playing relationships was once again with a jazz giant, in the form of the charismatic and mightily cooking Kansas City pianist Jay McShann. Alvis' last great band was the trio with McShann and guitarist Tiny Grimes, which toured Europe in 1970.
Henderson Chambers, Trombone
~by Eugene Chadbourne


This trombonist, who had a tone as chewy as alligator sausage, came out of the Louisiana music scene and a background of formal studies at Leland College and the school band at Atlanta, Georgia's Morehouse College. Chambers sprung into professional bloom in 1931 with bandleader Neil Montgomery and the following year was gigging in Nashville with Doc Banks. This engagement was followed by a stint with Jack Jackson's Pullman Porters, a band and not a bunch of guys in red hats. The trombonist stayed put in this outfit after the leader wandered off and was replaced by Speed Webb. In 1934 Chambers played with Zack Whyte and in the middle of this decade became associated with Al Sears' Band, requiring a move to Kentucky.
Career eyes were focused on New York City, however. A two year stint with the excellent Tiny Bradshaw consolidated contacts, then in 1939 the trombonist finally made the move and became a member of the Chris Columbus Band at the Savoy Ballroom. This lasted through 1940 and then Chambers was on to a plum job with none other than Louis Armstrong. From 1943 he was freelancing again, having done well with Satchmo. He played with Don Redman, Sy Oliver, Lucky Millinder and Count Basie. He was still going strong in the '50s, jiving around with Cab Calloway, swinging with Doc Cheatham and dabbling in the music of both Duke Ellington and Mercer Ellington. There was also regular studio work and enough big band jobs to ward off the rock and roll unemployment demons. From 1961 through the end of 1963 he was with Ray Charles, riding high on the hit parade, then took on heavily grooving periods with Basie through 1966. A specialty in his final years turned out to be running a rehearsal band with associate Edgar Battle. Chambers died of a heart attack.
b. Williamson County, TN, USA.
Member group: 'Grand Ole Opry'
~Biography by Sandra Brennan
Flat-top guitar picker Sam McGee and his fiddling brother Kirk were among the earliest fraternal duets in country music, and were also extraordinary sidemen for such legendary performers as Uncle Dave Macon and Fiddling Arthur Smith. The McGee brothers were born just south of Nashville in Williamson County, Tennessee, and were influenced by their old-time fiddle-playing father and other members of their family. Sam got his professional start playing at a square dance in the early 1900s. He began as a banjo player, as guitars were very rare in Tennessee during that era, but became intrigued with the instrument and the blues songs sung by black railroad laborers congregating outside his father's store. Meanwhile, Kirk followed his father and learned to play the fiddle while also practicing his singing. He enjoyed more traditional, sentimental songs, while Sam was drawn to comic material. Kirk also found the blues interesting and learned songs from the records of such performers as Papa Charlie Jackson and Kokomo Arnold.
In 1925, Sam began a longtime affiliation with Uncle Dave Macon, who would become his mentor and occasional rival. It was with Macon that Sam made his recording debut on guitar instrumentals like "Buck Dancer's Choice" and "Knoxville Blues." Two years later, Kirk also joined Macon's band, the Fruit Jar Drinkers, and recorded with them in New York. Around this time, the brothers also began recording their own songs; in 1928, Kirk and his cousin Blythe Poteet cut a few singles for Gennett, including the popular "Kicking Mule," and also performed on the Grand Ole Opry with Macon. In 1931, the brothers began working with fiddler Arthur Smith as the Dixieliners, becoming one of the most popular string bands during the 1930s. Although they played during most of Smith's live performances, the McGees never recorded with him.
The brothers abandoned country music during the 1940s for a time. Later, Kirk began his decade-long intermittent association with Bill Monroe. By 1955, the McGees were in danger of losing their tenure at the Opry and were told to resume touring. The following year, they staged a comeback, entertaining a new generation of folk music lovers.
The brothers reunited with Smith in 1957 and recorded two albums for Folkways, also playing northern folk festivals. The McGees began to specialize in old-time music during the 1960s. They recorded together and separately on a variety of independent labels before forming their own record company, MBA, in the early 1970s.
They played their final engagement at the old Ryman Auditorium, the original home of the Opry, in 1974; by that time they were the senior members of the show and were honored by being the first act to play at the new Opry house. One year later, Sam was killed in a farming accident. Kirk kept on playing alone and with the Fruit Jar Drinkers.
George Melachrino, leader/violin
d. Jun 18, 1965, London, UK
George Melachrino (born George Militiades; 1 May, 1909 — 18 June 1965) was a musician, movie composer, and musical director who was English born of Greek and Italian descent. He was an accomplished player of the violin, viola, oboe, clarinet and saxophone.
George Melachrino was born in London, England. As a young boy, he had a love of music. At the age of five, he began composing and by the age of fourteen he enrolled in the Trinity College of Music. In 1927, he began his career by singing and playing at the Savoy Hill Studios in London. For the next twelve years, he played in many different bands and orchestras. In the 1930s, Melachrino started working for bands led by Ambrose and Bert Firman, and started playing on radio for the BBC.
By 1939, he started his own band and secured a contract at the "Café de Paris". He joined the Army a year later, and received training at the "Corps of Military Police" where he became a P.T. Instructor. Melachrino also gained experience as a military musician, at the "Army Broadcasting Department", as Musical Director for the recording of entertainment for overseas forces, leading the British Band of the American Expeditionary Forces and the Orchestra Khaki. After the war, in 1945, he formed the "George Melachrino Orchestra", an orchestra that became synonymous with sweet and melodious music.
Melachrino frequently performed on BBC and American Armed Forces Radio. He vied with Mantovani in trying to dominate the post World War II easy listening audiences.
Melachrino has a "Star" on the Hollywood Walk of Fame.
Lucia Pamela
piano/accordion/drums/clarinet/vocals
d. July, 25, 2002, Los Angeles, CA, U.S.A.
né: Lucia P. Angelo. Leader of Lucia Pamela And The Musical Pirates, and one half The Pamela Sisters, with her daughter Georgia Frontiere. One of the albums she recorded was entitled "Into Outer Space With Lucia Pamela".
Jesse Price and Charlie Parker, Kansas City, summer 1938.
At age 14, he was playing drums and during the 1920s toured on the TOBA circuit accompanying various blues singers. in 1934, he relocated to Kansas City and joined the George E. Lee band. In 1936, was part of the Count Basie band at the Reno Club (Kansas City). From 1939 to 1940, Price was amember of Harlan Leonard's Kansas City Rockets.
In 1941, he moved to Los Angeles, and worked briefly with singer Ella Fitzgerald. Price is also well recalled because he had the endurance needed to take part in those legendary Kansas City jam sessions. There is a story that Price was once challenged by a pair of out of town drummers visiting Kansas City. It is reported that Price "played 111 choruses of 'Nagasaki'" in his solo, -which lasted for "an hour and fifteen minutes." Price was often recorded by the Capitol label.
Notable Events
Occurring
On This
Date Include:
2003
Doris Chivers was born in Clarendon Arkansas on September 10th, 1927. She was a music major and was stellar at playing her favorite song "STARDUST" by Hoagy Carmichael on the piano. I think it was the only song I ever heard her play. She died on this day in 2003.
She turned me on to boogie woogie, Eartha Kitt, Lena Horn and Nat King Cole.
I miss her *

every single day

*.
Love you mom!
~a
The Julliard School of Music
was founded in New York City.
1931
22-year-old singer Kate Smith
(b. May 1, 1909, Greenville, VA. USA.)
began appearing on CBS this day, -her birthday.
She started at just just $10 a week. 30 days later,
her salary increased to $1,500 a week.
1939
Tommy Dorsey Orchestra records two-part
Sy Oliver arrangement of "Lonesome Road".
The lead trombone was Dave Jacobs, not Tommy.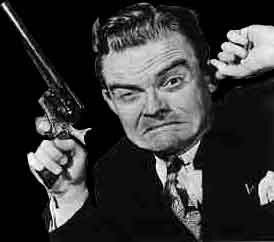 1965
"Spike" Jones
B. Dec. 14, 1911, Long Beach, CA, USA.
S
ongs Recorded/Released
On This
Date Include:
Isham Jones Orchestra
Original Indiana Five - Beside A Babbling Brook
Fletcher Henderson Orchestra -
Beale Street Mama
Isham Jones and his Orchestra -
What Could Be Sweeter
Jimmie Joy's St. Anthony Hotel Orchestra
Be Yourself

Wild Jazz

Indian Dawn

Springtime Is Love Time
Fred Hamm and his Orchestra
Bye Bye Blues

She's Got 'Im
Jimmie Joy's Baker Hotel Orchestra
Memphis Bound

Riverboat Shuffle
Original Indiana Five - Everything Is Hotsy-Totsy Now
Oliver Naylor's Orchestra - Slowin' Down Blues
Harry Reser and his Orchestra
By The Light Of The Stars
Clara Smith and her Novelty Band -
Look Where The Sun Done Gone
Original Indiana Five - Some Of These Days

Lonnie Johnson -
Four Hands Are Better Than Two
Joe Venuti and his New Yorkers -
I'm In Seventh Heaven
Cow Cow Davenport - Back In The Alley
Andy Kirk and his
Twelve Clouds Of Joy
Louis Armstrong and his Orchestra
Those sweethearts on parade
I'd love to join them but
Well they won't even look
Cause it takes more than one to join the army of love
With those sweethearts on parade
~Hoagy Carmicael
And now the purple dusk of twilight time
Steals across the meadows of my heart
High up in the sky the little stars climb
Always reminding me that we're apart
You wander down the lane and far away
Leaving me a song that will not die
Love is now the stardust of yesterday
The music of the years gone by
Sometimes I wonder why I spend
The lonely night dreaming of a song
The melody haunts my reverie
And I am once again with you
And each kiss an inspiration
Is in the stardust of a song
The nightingale tells his fairy tale
A paradise where roses bloom
In my heart it will remain
The memory of love's refrain...
brought to you by...
~confetta