HAPPY BIRTHDAY BILLIE HOLIDAY!
BIRTHDAYS
d. July 17, 1959,
New York, NY, USA.
Billie Holiday's grandfather was one of 17 children of a black Virginia slave and a white Irish plantation owner. Her mother was only 13 when she was born.
The future "Lady Day" first heard the music of Louis Armstrong and Bessie Smith on a Victrola at Alice Dean's, the Baltimore "house of ill repute" where she ran errands and scrubbed floors as a young girl. She made her singing debut in obscure Harlem nightclubs (borrowing her professional name from screen star Billie Dove), then toured with Count Basie and Artie Shaw before going solo. Benny Goodman dragged the frightened singer to her first studio session. Between 1933 and 1944, she recorded over 200 "sides," but she never received royalties for any of them.
Despite a lack of technical training, Holiday's unique diction, inimitable phrasing and acute dramatic intensity made her the outstanding jazz singer of her day. White gardenias, worn in her hair, became her trademark.
"Singing songs like the 'The Man I Love' or 'Porgy' is no more work than sitting down and eating Chinese roast duck, and I love roast duck," she wrote in her autobiography. "I've lived songs like that." Her own compositions included "God Bless the Child," espousing the virtues of financial independence and "Don't Explain," lament on infidelity.
Billie Holiday, a musical legend, died an untimely death at the age of 44.
d. Feb. 9, 1976, Encino, CA, USA.
1916
Member: The Briarhoppers (aka WBT Briarhoppers), a Bluegrass group formed in 1935.
b. New York (Brooklyn), NY, USA
Jack Lawrence (April 7, 1912 – March 15, 2009) was an American Academy Award-nominated songwriter. He was inducted into the Songwriters Hall of Fame in 1975.
Isaiah "Sam" Morgan, Cornet
b. Bertrandville, LA, USA.
The Sam Morgan Jazz Band, shown here c. 1927.
Of the musically talented brothers in the Morgan family of New Orleans, only Isaiah Morgan was given a first name that could be said to be distinctive if not exactly unusual. The range of Biblical names that could be conceivably stamped on babies' foreheads was much grander back at the close of the 19th century, since which time the siblings' names of Andrew, Alan, and Sam have become impossibly common, while Isaiah has evolved into something of a grab-bag for demented typographers who enjoy combining vowels at random. Credits can and do appear for this fine trumpeter and bandleader in the form of Isih, Isah, Isiah, Isaah, and so forth in every conceivable variation.
His three previously mentioned siblings were bassist Al Morgan, whose discography towers above all the rest, fellow trumpeter Sam Morgan, and saxophonist and clarinetist Andrew Morgan. The bassist was the brother who went up river and stayed up river, becoming a part of R&B history in the Midwest and finally settling in California while the rest of the Morgan clan remained in New Orleans. If the subject of sibling rivalry is initiated regarding the family's pair of trumpeters, the actions of the bassist brother should be taken into account. Al Morgan filled the bass slot in Isaiah Morgan's bands in the early '20s, but never played in outfits led by Sam Morgan. The brass brothers themselves had no problem playing together, although the band name relays an obvious impression of who was calling the shots in Sam Morgan's Jazz Band, circa 1927.
A live recording from 1955 is the major recorded documentation of Isaiah Morgan's music, a solid one-course meal in a town that prefers seven or eight. Dance Hall Days, Vol. 1 indeed features the trumpeter leading his own outfit at a Biloxi dance with trusted and well-grounded sidekick Freddie Land on piano. To be described as including titles that literally leap off the page onto the bandstand, a set list does not require the inclusion of both "Biloxi Jump" and "Bunny Hop," but it doesn't hurt. There is material from the early years that has been reissued on Timeless: a set that also includes material by Oscar "Papa" Celestin is highlighted by Sam Morgan's Jazz Band's 1927 Columbia sides, including a highly accelerated "Steppin' On the Gas."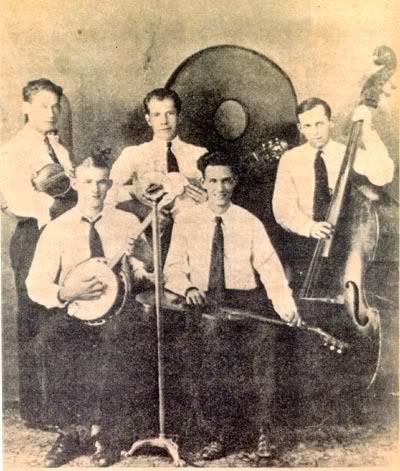 Leon "Pappy" Selph & His Blue Ridge Playboys
d. Jan. 1995, Miami, FL, USA.
By 1919, Volpe was living in In New York city, and playing the Banjo in a "Barber shop" trio.
In 1921, he formed his first group : "The Aurora Troubadours", in which he played the guitar. 1922 found him working on the RKO Vaudeville Circuit Tour.
During the years 1924-1932, he was a member of the Ted Navarre Band. He became friends with violinist Al Dufy, and during 1932-1935, after a NBC auditon, he became the lead guitar with New York's famed 'Radio City Music Hall Orchestra', with Erno Rapee and Charles Previn as musical directors. During this period, he recorded a duet with guitarist Karl Kress, toured with the Vincent Lopez Orchestra, and was also heard in some NBC and CBS's broadcasts.
During the 1936-1941 years, he opened the "Volpe's Guitar Center", in New York city, which soon became a meeting point for such musicians as Tony Mottola, Sal Salvador, Al Caiola, and others. He also founded his own musical publishing house, Volpe Music Company. He made some Decca Recordings with guitarist Frank Victor, and with 'The Volpe Quartet'. The Gretcsh Corporation introduced their new 'Synchromatic 400 Harry Volpe Model' Jazz guitar. From 1941 to '45, he worked with Paramount and with RCA, as well as concertizing with his own group "Strings in Rhythm". He was also writing, and contributed articles to such music magazines as Metronome, Orchestra World, Fretted Harmony, and B.M.G. In 1946, he met, and had an all-nioht 'jam session' with legendary Gypsy guitarist Django Reinhardt, who was then in New York on a Duke Ellington tour.
Django Reinhardt and Harry Volpe
The years 1948-1953 must have been rather difficult for Volpe. Among other things, he, and his quartet, performed in the Broadway play "The Time of the Cuckoo", starring actresses Shirley Booth and Geraldine Brooks. He gave a (NYC) Town Hall concert, and conducted the Pan-American Orchestra in SESAC-Columbia recordings. But, the most difficult part of this time was his separation from his wife. Because of legal questions, he lost his SESAC (USA performance licensing group) royalties, due to the fact that his "Volpe Music" had his wife listed as owner.
Perhaps because of his own lawyer's legal strategy, he briefly went to jail, during which time, his friend, editor Charles Colin, helped him to re-acquire the books and all the press machines of 'The Volpe's Center'. He was quickly released, and once out from jail, he settled in Miami, Florida, where he continued his legal battles, as well as forming a trio for local performances. In 1954, he was teaching at the Frost Conservatory. Among his pupils (here and at New York) are Sal Salvador, Al Caiola, Tony Mottola, Joe Pass, John Colens, and Johnny Smith. The Epiphone Corporation produced a "Harry Volpe" model. Besides TV shows and jazz clubs concerts, he also appeared in a Fort Lauderdale concert with the Symphony Orchestra directed by Vasilios Priakos.
He was also involved as a co-publisher with the Charles Hansen Co. During 1955-1960, he appeared at Miami Beach's Eden Rock Hotel, and played with such stars as Cab Calloway, Nat "King" Cole, Ella Fitzgerald, Jimmie Durante, Count Basie, and Perry Como. His trio was also seen on Arthur Godfrey's TV show. During the 1960-1995 years, besides tea drumching at the Miami-Dade Junior College, he continued publishing with Charles Hansen. In January 1995, the world lost a fine gentleman, and wonderful guitarist.
1924.
(Robert Robbins played viola and Irving Johns on piano)
died in New York (Bronx), NY, USA.
died in Nashville, TN, USA. Age: 73.
This singer/songwriter/string player was one of Bill Monroe's original 'Blue Grass Boys'.
1920


Marion Harris - Everybody But Me
1924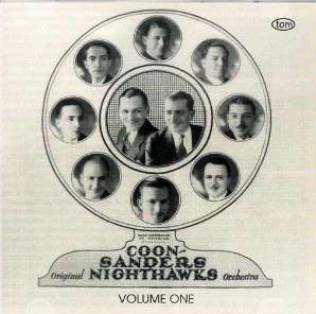 Coon Sanders Nighthawks Orchestra
Bennie Krueger and his Orchestra
Deep In My Heart

In The Evening
Bessie Smith
1926



Clarence Williams' Stompers
Original Indiana Five
Georgia Melodians
1927
Charlie Troutt's Melody Artists
The Washingtonians
Clara Smith -
You Can't Get It Now
Clara Smith and her Jazz Babies
1936
Andy Kirk and his Twelve Clouds Of Joy
1939


Paul Whiteman and his Orchestra
LYRICS:


Southern trees bear strange fruit
Black bodies swinging in the southern breeze
Strange fruit hanging from the poplar trees
Pastoral scene of the gallant south
The bulging eyes and the twisted mouth
The scent of magnolia sweet and fresh
Then the sudden smell of burning flesh
Here is a fruit for the crows to pluck
Here is a strange and bitter crop
Composed by Abel Meeropol (aka Lewis Allan)
Originally sung by: Billie Holiday
brought to you by...
~confetta