HAPPY BIRTHDAY BESSIE SMITH !!!
BIRTHDAYS
1894
Bessie Smith
Chattanooga, Tennessee, United States
Died

September 26, 1937 (aged 43)
Clarksdale, Mississippi, United States
Bessie Smith (April 15, 1894 – September 26, 1937) was an American blues singer.
Nicknamed The Empress of the Blues, Smith was the most popular female blues singer of the 1920s and 1930s. She is often regarded as one of the greatest singers of her era and, along with Louis Armstrong, a major influence on subsequent jazz vocalists.
Biography
~by Scott Yanow
The first major blues and jazz singer on record and one of the most powerful of all time, Bessie Smith rightly earned the title of "The Empress of the Blues." Even on her first records in 1923, her passionate voice overcame the primitive recording quality of the day and still communicates easily to today's listeners (which is not true of any other singer from that early period). At a time when the blues were in and most vocalists (particularly vaudevillians) were being dubbed "blues singers," Bessie Smith simply had no competition.



Back in 1912, Bessie Smith sang in the same show as Ma Rainey, who took her under her wing and coached her. Although Rainey would achieve a measure of fame throughout her career, she was soon surpassed by her protégée. In 1920, Smith had her own show in Atlantic City and, in 1923, she moved to New York. She was soon signed by Columbia and her first recording (Alberta Hunter's "Downhearted Blues") made her famous.

Bessie Smith worked and recorded steadily throughout the decade, using many top musicians as sidemen on sessions including Louis Armstrong, Joe Smith (her favorite cornetist), James P. Johnson, and Charlie Green. Her summer tent show Harlem Frolics was a big success during 1925-1927, and Mississippi Days in 1928 kept the momentum going.



However, by 1929 the blues were out of fashion and Bessie Smith's career was declining despite being at the peak of her powers (and still only 35). She appeared in St. Louis Blues that year (a low-budget movie short that contains the only footage of her), but her hit recording of "Nobody Knows You When You're Down and Out" predicted her leaner Depression years.




Although she was dropped by Columbia in 1931 and made her final recordings on a four-song session in 1933, Bessie Smith kept on working. She played the Apollo in 1935 and substituted for Billie Holiday in the show Stars Over Broadway. The chances are very good that she would have made a comeback, starting with a Carnegie Hall appearance at John Hammond's upcoming From Spirituals to Swing concert, but she was killed in a car crash in Mississippi.

Columbia has reissued all of her recordings, first in five two-LP sets and more recently on five two-CD box sets that also contain her five alternate takes, the soundtrack of St. Louis Blues, and an interview with her niece Ruby Smith. "The Empress of the Blues," based on her recordings, will never have to abdicate her throne.
Bessie Smith | AllMusic
Bessie Smith - Wikipedia
Bessie Smith Biography
Bessie Smith - The Red Hot Jazz Archive
Bessie Smith - PBS
1903
Maria Modzelewska
Born:

April 15, 1903 in Sosnowiec, Poland, Russian Empire [now Sosnowiec, Slaskie, Poland]
Died:

September 25, 1997 in Skolimów, Konstancin-Jeziorna, Mazowieckie, Poland
Maria Modzelewska was born on April 15, 1903 in Sosnowiec, Poland, Russian Empire. She was an actress, known for Serce na ulicy (1931), Iwonka (1925) and O czym sie nie mysli (1926). She died on September 25, 1997 in Skolimów, Konstancin-Jeziorna, Mazowieckie, Poland.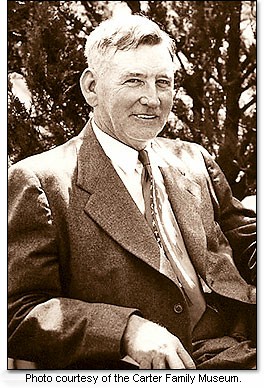 1891
Alvin Pleasant Carter, vocalist
b. Maces Springs, VA, USA.
d on Nov. 7, 1960, USA.
Patriarch of 'The Carter Family', country music's most influential group. 'The Carter family' were the first commercially viable "hillbilly" musicians, and laid the groundwork for country music as it is known today. Carter's switching the emphasis from "Hillbilly" instrumentals to vocals, made a great many of their songs part of the standard Country music canon.
A. P. Carter
Casper Reardon, Harp
b. Little Falls, NY, USA.
d. 1941, New York, NY, USA.
Although his name is unknown to most jazz listeners today, Casper Reardon has the distinction of being the first (and only significant male) jazz harpist (as opposed to harmonica player) in history, predating the great Adele Girard.
Reardon, who graduated from the Curtis Institute of Music, played classical music early on and throughout much of his career, including being in the Philadelphia Orchestra and the Cincinnati Symphony Orchestra. However it was during his Cincinnati period that he began playing jazz on the radio, under the name of Arpeggio Glissandi! Reardon, whose initial records were as a pianist accompanying tap dancers, first appeared on record as a jazz harpist with Jack Teagarden in 1934. He guested with Paul Whiteman, the Casa Loma Orchestra and Abe Lyman, worked with Teagarden in the Three T's Band in 1936 and led his own groups in New York hotels before passing away when he was only 33. Casper Reardon recorded a dozen jazz-oriented selections as a leader during 1936-40, none of which were reissued on Lp or CD (so far).
Casper Reardon - Wikipedia
Vern Yocum
clarinet/alto, baritone sax/vocals/Librarian/Orchestrator/Copyist
b. Sunbury, PA, USA;
d. Sept. 13, 1991, Burbank, CA, USA.
né: George Vernon Yocum.
Vern Yocum (April 15, 1909 - September 13, 1991) is best known as copyist and librarian for Frank Sinatra, Nat King Cole, and Nelson Riddle. Many of the top artists of the mid-20th century relied on Vern Yocum's Music Service, which was walking distance from the Capitol Records Tower. His client list included: Frankie Laine, Billy Eckstine, Ella Fitzgerald, Rosemary Clooney, Mel Tormé, Peggy Lee, Steve Lawrence & Eydie Gorme, Keely Smith, Sammy Davis Jr., Trini Lopez, Nancy Wilson, Leslie Uggams, Roy Clark, and Julie Andrews.
1923.
First public performance of
Rose Maddox
died in Ashland, OR, USA.
Age: 72.
Member Country group: "Maddox Brothers & Rose"
Rose Maddox: Information from Answers.com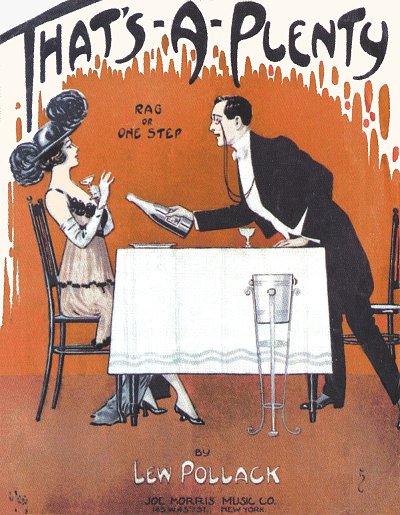 Songs Recorded/Released
1921
Daisy Martin and her Five Jazz Bellhops
I'll Won't Be Back 'Till You Change Your Ways

Play 'Em For Mama Sing 'Em For Me

Benson Orchestra of Chicago - Na-Jo
1924
Henderson's Club Alabam Orchestra -
Mobile Blues
1926



Joe Candullo and his Everglades Orchestra
Meat On The Table

That's A Plenty
New Orleans Owls
Sophie Tucker accompanied by Miff Mole's Molers:
1929



Jungle Town Stompers - African Jungle
King Oliver's Orchestra - Loveless Love



The Little Old Church In The Valley
Bennie Moten's Kansas City Orchestra -
I Wanna Be Around My Baby All The Time
-
Vocal refrain by James Rushing
Lil Armstrong and her Swing Orchestra -
Bluer Than Blue
-Vocal Chorus by Lil Armstrong
I'm Knockin' At The Cabin Door

- Vocal Chorus by Lil Armstrong

(I'm On A) Sit Down Strike For Rhythm
FIFTY MILLION FRENCHMEN CAN'T BE WRONG
~(Rose / Raskin / Fisher)
They say the French are naughty
They say the French are bad
They all declare that over there
The French are going mad.
They have a reputation of being very gay
I just got back from Paris, and I just want to say:
When they go parley-vee and parley-vou,
This for me, zat for you,
Fifty million Frenchmen can't be wrong.
When they go Ohh la la la la la la la
Fifty million Frenchmen can't be wrong.
They roll ze eyes and qu'est-ce que c'est right on the street
Even though the Irish and the Dutch
Say it don't amount to much
Fifty million Frenchmen can't be wrong.
All of our fashions come from gay Par-ee
And if they come above the knee
Fifty million Frenchmen can't be wrong.
And if they give the world a new design
To prove a lady has a spine
Fifty million Frenchmen can't be wrong.
And if her name is Teddy, they make Teddy bare.
If they prefer to see their women dressed
With more or less of less and less,
Fifty million Frenchmen can't be wrong.
When they put on a show, and it's a hit
No one tries to censor it
Fifty million Frenchmen can't be wrong.
And when a book is selling at it's best
It isn't stopped; it's not suppressed.
Fifty million Frenchmen can't be wrong.
To get it, they don't gave to give up their right eye.
And when we brag about our liberty
And they laugh at you and you and you and me
Fifty million Frenchmen can't be wrong.
You'll find policemen with embroidery on their pants.
And when they start to sing the Marseillaise
They sing it forty different ways
Fifty million Frenchmen can't be wrong.

brought to you by...
~confetta
Save
Save