BIRTHDAYS
The Binkley Brothers' Dixie Clodhoppers.
1895
b. Cheatham County, TN, USA.
For some years, Amos and his brother Gale Binkley led the Grand Ole Opry string band called 'The Binkley Brothers Dixie Clodhoppers'. (Gale Binkley, fiddle, b. Cheatham County, TN, USA. d. April 1979). (They were the first group to record commercially in Nashville.) The Binkley Brothers' Dixie Clodhoppers were an American Old-time string band consisting of Amos Binkley (1888-1952) on banjo, his brother Gale Binkley (1893-1946) on fiddle, Tom Andrews on guitar, and Jack Johnson on guitar and vocals. The Binkley Brothers first performed on Nashville radio station WSM in 1926, and in 1928 became one of the first bands to record commercially in the city.
The group performed regularly on the Grand Ole Opry until they disbanded in 1938.
Amos and Gale Binkley were born in Cheatham County, Tennessee, and were working as jewelry repairmen when they started playing for WSM in 1926. The Binkleys eventually joined up with Franklin-born guitarist Tom Andrews, and the group was given the name "Binkley Brothers' Dixie Clodhoppers" by Opry founder George D. Hay, who preferred rural-sounding band names to fit the show's barn dance format.
In September 1928, the group attempted to record several sides for Victor Records at the YMCA building in Nashville, but Victor's A&R agent Ralph Peer decided the group's vocals were too "rough." Peer added Lebanon, Tennessee singer Jack Johnson to the line-up, and on October 2, the band made its first recordings. The group continued performing on the Opry throughout the following decade, and by the early 1930s Johnson— who was known as the "Strolling Yodeler"— was one of the most popular singers on Nashville-area radio. The band's repertoire included "I'll Rise When the Rooster Crows," which was derived from the 1881 song "Dem Golden Shoes," and the folk song "Give Me Back My Fifteen Cents." Both were recorded at their 1928 Victor sessions. When the Binkley Brothers left the Opry in 1938, they were replaced by Bill Monroe and the Bluegrass Boys.
d. Nov. 18, 1969.
Ted Heath was one of the most famous big band leaders in Great Britain of the 1950's. His bands played modernized swing music that was always danceable but occasionally had worthwhile solos played in the tradition. Heath started out playing tenor horn before he switched to trombone when he was 14.
He spent a period playing as a street musician and then was discovered by Jack Hylton who hired him for his band. Heath had long stints as a sideman with a variety of top dance bands including Bert Firman (1924-25), Hylton again (1925-27), Ambrose (1928-36), Sydney Lipton (1936-39) and Geraldo (1939-44). Heath began leading his own big band in 1944 and, through regular appearances on the radio, tours and concerts, he soon became a household name in England. The innovations of bebop were largely ignored in favor of playing swing-oriented charts although some of Heath's soloists (particularly Ronnie Scott, Danny Moss, Don Rendell and Kenny Baker) became notable as jazz players.
Ted Heath, whose band was always of high musicianship and used "Listen To The Music" as its theme song, also became well-known in the United States, visiting the U.S. several times starting in 1956. His orchestra recorded quite frequently starting in 1944 (mostly for Decca and London) including ten albums in 1959 alone. Even after Ted Heath's death in 1969, the big band continued performing and recording with a live concert cut as late as 1977.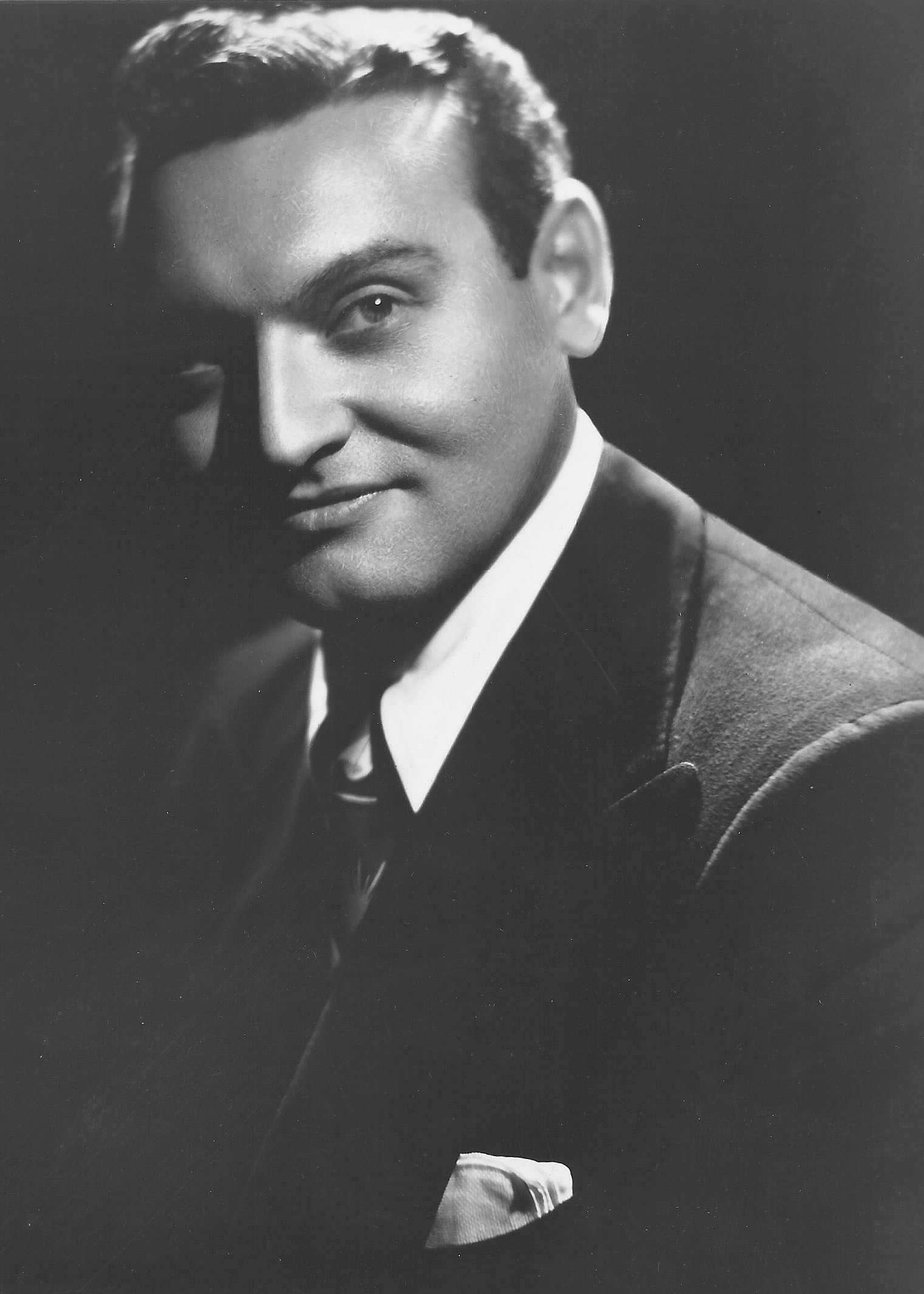 d. Feb. 6, 2007, San Diego, CA, USA.
(complications due to Hip replacement Surgery).
né: Frank Paul LoVecchio.
John Lee Curtis Williamson
Born: March 30, 1914, Jackson, TN
Died: June 1, 1948 (age 34), Chicago IL
John Lee Curtis "Sonny Boy" Williamson (March 30, 1914 – June 1, 1948) was an American blues harmonica player and singer, and the first to use the name Sonny Boy Williamson.
Biography and career
Williamson was born near Jackson, Tennessee in 1914. His original recordings were considered to be in the country blues style, but he soon demonstrated skill at making harmonica a lead instrument for the blues, and popularized it for the first time in a more urban blues setting. He has been called "the father of modern blues harp". While in his teens he joined Yank Rachell and Sleepy John Estes playing with them in Tennessee and Arkansas, and in 1934 settled in Chicago.
Early recordings
Sonny first recorded for Bluebird Records in 1937 and his first recording, "Good Morning, School Girl", became a standard. He was hugely popular among black audiences throughout the southern United States as well as in the midwestern industrial cities such as Detroit and his home base in Chicago, and his name was synonymous with the blues harmonica for the next decade. Other well-known recordings of his include "Sugar Mama Blues", "Shake the Boogie", "You Better Cut That Out", "Sloppy Drunk", "Early in the Morning" and "Stop Breaking Down" and "Hoodoo Hoodoo" aka "Hoodoo Man Blues". In 1947 "Shake the Boogie" made #4 on Billboard's Race Records chart. Williamson's style influenced a large number of blues harmonica performers, including Billy Boy Arnold, Junior Wells, Sonny Terry, Little Walter, and Snooky Pryor among many others. He was the most widely heard and influential blues harmonica player of his generation. His music was also influential on many of his non-harmonica playing contemporaries and successors, including Muddy Waters (who had played guitar with Williamson in the mid-1940s) and Jimmy Rogers (whose first recording in 1946 was as a harmonica player, performing an uncanny imitation of Williamson's style); Rogers later recorded Williamson's songs "My Little Machine" and "Sloppy Drunk" on Chess Records, and Waters recorded "Good Morning Little Schoolgirl" in September 1963 for his Chess Folk Singer LP and again in the 1970s when he moved to Johnny Winter's Blue Sky label on CBS.
1940s
He was popular enough that by the 1940s, another blues harp player, Aleck/Alex "Rice" Miller, from Mississippi, began also using the name Sonny Boy Williamson. John Lee is said to have objected to this, though no legal action took place, possibly due to the fact that Miller did not release any records during Williamson's lifetime, and that Williamson played mainly around the Chicago area, while Miller seldom ventured beyond the Mississippi Delta region until after Williamson's death. In 1942, John Lee allegedly confronted Miller, but according to Miller's friend and guitarist Robert Lockwood, "Big Sonny Boy [Miller] chased Little Sonny Boy [Williamson] away from there. He couldn't play with Rice. Rice Miller could play Sonny Boy's stuff better than he could play it!"
Death and musical legacy
Williamson recorded prolifically both as a bandleader and a sideman over the entire course of his career, mainly for the Bluebird record label. Before Bluebird moved to Chicago, where it eventually became part of RCA Records, many early sessions took place at the Leland Tower, a hotel in Aurora, Illinois. The top-floor nightclub at the Leland, known as "The Sky Club", was used for live big band broadcasts on a local radio station, was utilized during off-hours as a recording studio for Williamson's early sessions, as well as those of other Bluebird artists.
Williamson's final recording session took place in Chicago in December 1947, backing Big Joe Williams. On June 1, 1948, John Lee Williamson was killed in a robbery on Chicago's South Side, as he walked home from a performance at The Plantation Club at 31st St. and Giles Ave., a tavern just a block and a half away from his home at 3226 S. Giles. Williamson's final words are reported to have been "Lord have mercy".
His legacy has been somewhat overshadowed in the post-war blues era by the popularity of the musician who appropriated his name, Rice Miller, who after Williamson's death went on to record many popular blues songs for Chicago's Checker Records label and others, and toured Europe several times during the 'blues revival' in the early 1960s.
Williamson is buried at the former site of The Blairs Chapel Church, southwest of Jackson, Tennessee. In 1991, a red granite marker was purchased by fans and family to mark the site of his burial. A Tennessee historical marker, also placed in 1991, indicates the place of his birth and describes his influence on blues music. The historical marker is located south of Jackson on TN Highway 18, at the corner of Caldwell Road.
Sonny Boy Williamson I at Find a Grave
Notable Events
Occurring
On T
his Date Include:
New York City's 'Audubon Ballroom'
was the scene of the first 'dance marathon'.
died in Chicago, IL, USA.
James Cagney, actor, dancer
died in Stanfordville, New York.
Songs Recorded/Released
On This Date Include:
Wilbur Sweatman's Jazz Orchestra -
Ev'rybody's Crazy 'Bout The Doggone Blues, But I'm Happy
Paul Whiteman and his Orchestra - Stumbling
Frank Westphal and his Orchestra - Bugle Call Rag


Whitey Kaufman's Original Pennsylvania Serenaders - Who Takes Care Of The Caretakers Daughter?


The Little Ramblers - Cross Words Between My Sweetie And Me
Bennie Krueger and his Orchestra
Mary Stafford - Ain't Got Nobody To Grind My Coffee In The Morning
The Broadway Bell-Hops - I Found A Roundabout Way To Heaven
Honey Bunch

Show That Fellow The Door
Original Indiana Five - Hard-To-Get Gertie
Harry Reser and his Orchestra -
I'm In Love Again
- (Tom Stacks vocal)
Doc Cook and his 14 Doctors of Syncopation -
Hum And Strum
(Do, Do, Do, - That's What I Do)
Alex Hill - Stompin' 'Em Down
Jabbo Smith's Rhythm Aces - Michigander Blues
Harry Reser and his Orchestra
Abe Lyman's California Ambassador Hotel Orchestra -
Oh, How I Miss You
- Vocal Chorus by Paul Neely
What Have We Got To Do Tonight - But Dance

- Vocal Chorus by Marvin Warner
Isham Jones and his Orchestra - I Ain't Lazy, I'm Just Dreaming
LYRICS:


Ev'rybody's Crazy 'Bout The Doggone Blues, But I'm Happy
Blues ain't nothin' but the easy goin' heart disease,
Brother stop your moanin'
Blues can't make you warmer if you're bound to freeze
Sister stop your groanin'
Why don't you rise and shine
Take dem blues right off your mind 'cause
the blues ain't nothin' but the easy goin' heart disease,
Ev'ry body's crazy 'bout the doggone blues,
but I'm happy, ([SPOKEN]_whew_)
Ev'ry body's crazy. but if I must choose,
no doggone blues for mine.
Shoes on my feat, don't have to hurry,
I'm not afraid, my rent is paid,
And I can sleep at ninetyfour in the shade.
Ev'ry body's singing lotta bad old news but I'm happy,
([SPOKEN] (_whew_)
yes, happy. ([SPOKEN) _whew_)
Life's too doggone short to weep and whine.
Ev'ry body's crazy 'bout the doggone blues, but I'm happy
[2nd time only] ([SPOKEN] _whew_)
You all know how Mister Jonah got into that whale,
There's one man that should have sung the blues but failed,
Old Jonah knew dem whales
'Stead of blues he ragged the scales,
then the whale got gay and let old Jonah right out of jail,
brought to you by...
~confetta