HAPPY BIRTHDAY SCRAPPER BLACKWELL!
BIRTHDAYS
"Scrapper" Blackwell, guitar
né: Francis Hillman Blackwell
Scrapper Blackwell was best-known for his work with pianist Leroy Carr during the early and mid-'30s, but he also recorded many solo sides between 1928 and 1935. A distinctive stylist whose work was closer to jazz than blues, Blackwell was an exceptional player with a technique built around single-note picking that anticipated the electric blues of the '40s and '50s. He abandoned music for more than 20 years after Carr's death in 1935, but re-emerged at the end of the '50s and began his career anew, before his life was taken in an apparent robbery attempt.
Top row: Jazz Gillum, Tampa Red, Scrapper Blackwell. Bottom row: Jack Dupree, Big Bill Broonzy in front - Tampa Red's whiskey drinking dog.
Francis Hillman "Scrapper" Blackwell was of part-Cherokee
Indian descent, one of 16 children born to Payton and Elizabeth Blackwell in Syracuse, NC. His father played the fiddle, and Blackwell himself was a self-taught guitarist, having started out by building his own instrument out of cigar boxes, wood, and wire. He also took up the piano, an instrument that he played professionally on occasion.
By the time he was a teenager, Blackwell was working as a part-time musician, and traveled as far away as Chicago. By most accounts, as an adult, Blackwell had a withdrawn personality, and could be difficult to work with, although he had an exceptionally good working relationship with Nashville-born pianist Leroy Carr, whom he met in Indianapolis in the mid-'20s. They made a natural team, for Carr's piano playing emphasized the bass, and liberated Blackwell to explore the treble strings of his instrument to the fullest.
Carr and Blackwell performed together throughout the midwest and parts of the South, including Louisville, St. Louis, Cincinnati, and Nashville, and were notably successful. With Blackwell's help, Carr became one of the top blues stars of the early '30s, and the two recorded well over 100 sides together between 1928 and 1935. They might've had major success going into the war years and beyond. It was not to be, however, as Carr's heavy drinking and a nephritis condition caused his death in Indianapolis on April 29, 1935.
Blackwell also recorded without Carr, both as a solo and also occasionally with other partners, including Georgia Tom Dorsey and an obscure singer named Black Bottom McPhail, and had occasionally worked with blues bands such as Robinson's Knights of Rest. His biggest success and greatest effectiveness, however, lay in his work with Carr, and after the latter's death, he continued working long enough to cut a tribute to his late partner. His withdrawn personality didn't lend itself to an extended solo career, and he gave up the music business before the end of the '30s.
Blackwell's career might've ended there, preserved only in memory and a hundred or so sides recorded mostly with Carr. At the end of the '50s, however, with the folk-blues revival gradually coming into full swing, he was rediscovered living in Indianapolis, and prevailed upon to resume playing and recording. This he did, for the Prestige/Bluesville label, at least one album's worth of material that showed his singing and playing unmarred by age or other abuse. Blackwell appeared ready to resume his career without missing a beat, and almost certainly would've been a prime candidate for stardom before the burgeoning young White audience of college students and folk enthusiasts that embraced the likes of Furry Lewis, the Rev. Gary Davis, and Mississippi Fred McDowell. In 1962, however, soon after finishing his work on his first Prestige/Bluesville long-player (which, for reasons best understood by the label's current parent company, Fantasy Records, has never been re-released on CD), Blackwell was shot to death in a back alley in Indianapolis, the victim of a mugging.
The crime was never solved.
Scrapper Blackwell was one of the most important guitar players of the '20s and early '30s, with a clean, dazzlingly articulate style that anticipated the kind of prominent solo work that would emerge in Chicago as electric blues in the '40s and '50s, in the persons of Robert Nighthawk and the young Muddy Waters. His "string-snapping" solos transcend musical genres and defy the limitations of his period. Although Blackwell's recordings were done entirely on acoustic guitar, the playing on virtually every extant track is -- and this is no joke -- electrifying in its clarity and intensity. Along with Tampa Red (who also had some respect in jazz circles, and who was a more derivative figure, especially as a singer), Blackwell was one of a handful of pre-war blues guitarists whose work should be known by every kid who thinks it all started with Chuck Berry or even Muddy Waters.
In addition to the albums credited to Scrapper Blackwell, his recordings can also be found on collections of Leroy Carr's work (virtually all of which features Blackwell) including such releases as Magpie Records' The Piano Blues: Leroy Carr 1930-35; and one Carr/Blackwell duet, "Papa's on the Housetop," which is not on The Virtuoso Guitar of Scrapper Blackwell, but shows up on Yazoo's Uptown Blues: Guitar Piano Duets anthology.
Scrapper Blackwell at All About Jazz
1900
Jeanne Aubert
Jeanne Aubert (21 February 1900 – 6 March 1988) was a French singer and actress.
Born Jeanne Perrinot in Paris, France to an aristocratic father and a former flower girl, she was pushed by her mother into showbusiness. At age five, she began performing on stage at the Théâtre du Châtelet. As a teenager, she was given voice and music lessons and at age eighteen appeared in an elaborate Mistinguett production at the Casino de Paris. In 1928, she helped organize the first female branch of the Jeunesse Ouvrière Chrétienne (JOC), a Roman Catholic apostolic organization for young peop
le. Jeanne Aubert served as the first president of the JOCF of France.
Using the stage name Jane Aubert, in 1929, she made her motion picture debut in the silent film, "La Possession." Her film was seen by Nelson Morris of Chicago, Illinois a multi-millionaire whose family had made their fortune in meatpacking and who at the time was overseeing a meat processing operation in France. Morris used his connections to get to meet her and the two became involved. Eventually they moved to the United States and married but the marriage did not last. In May 1937, Nelson Morris survived the Hindenburg disaster. This is referenced in Hindenburg: The Untold Story. Nelson Morris talks to others in a story and says, "The moral of this story is, never marry an actress."
Following her divorce, Aubert began working in Broadway musical comedies as well as making an appearance in the 1934 East Coast film production "The Gem Of The Ocean". In 1935, she returned to her native France where she acted in several films during the ensuing two years. In 1937, she returned to the stage, performing in musical varieties with the celebrated songstress Fréhel in Paris.
She was part of a number of other shows in London and other cities throughout Europe including the original London production of Anything Goes by Cole Porter, in which she played the lead role of Reno Sweeney. Although never a headline star, for the next three decades her career was busy with numerous recordings, film and stage performances, and eventually roles on television.
Death
Jeanne Aubert died on 6 March 1988, aged 88, and was interred in the Cimetière de Pantin in the Pantin.
Jeanne Aubert
1888
d. April 23, 1960, New York, NY, USA.
Composer.
He is remembered for his song "I Love You."
He worked in Broadway in plays such as "Little Jessie James," "Peek-a-Boo," "Paradise Alley" and "Strip Girl" (1935). He also appeared in a few silent films such as "Mixed Blood" (1916), "The Trail of Octopus" (1916) and "The Hope Diamond Mistery" (1921). (bio by: José L Bernabé Tronchoni)
Harry Archer - IBDB
né: Tadley Ewing Peake Dameron
Biography
~by Scott Yanow

The definitive arranger/composer of the bop era, Tadd Dameron wrote such standards as "Good Bait," "Our Delight," "Hot House," "Lady Bird." and "If You Could See Me Now." Not only did he write melody lines but full arrangements and he was an influential force from the mid-'40s on even though he never financially prospered. Dameron started out in the swing era touring with the Zack Whyte and Blanche Calloway bands, he wrote for Vido Musso in New York and most importantly contributed arrangements for Harlan Leonard's Kansas City Orchestra, some of which were recorded. Soon Dameron was writing charts for such bands as Jimmie Lunceford, Count Basie, Billy Eckstine and Dizzy Gillespie (1945-47) in addition to Sarah Vaughan.
Dameron was always very modest about his own piano playing but he did gig with Babs Gonzales' Three Bips and a Bop in 1947 and led a sextet featuring Fats Navarro (and later Miles Davis) at the Royal Roost during 1948-49. Dameron co-led a group with Davis at the 1949 Paris Jazz Festival, stayed in Europe for a few months (writing for Ted Heath) and then returned to New York. He wrote for Artie Shaw's last orchestra that year, played and arranged R&B for Bull Moose Jackson (1951-52) and in 1953 led a nonet featuring Clifford Brown and Philly Joe Jones. However drug problems started to get in the way of his music. After recording a couple of albums (including 1958's Mating Call with John Coltrane) he spent much of 1959-61 in jail. After he was released, Dameron wrote for Sonny Stitt, Blue Mitchell, Milt Jackson, Benny Goodman and his last record but was less active in the years before his death from cancer. Tadd Dameron's classic Blue Note recordings of 1947-48, his 1949 Capitol sides and Prestige/Riverside sets of 1953, 1956, 1958 and 1962 are all currently in print on CD.
Tadd Dameron - Wikipedia
1910
"Big" Al Sears, Tenor Sax
d. 1990, USA.
Biography ~by Scott Yanow
It is ironic that tenor saxophonist Al Sears' one hit, "Castle Rock," was recorded under Johnny Hodges' name (the altoist is virtually absent on the record), denying Sears his one chance at fame. Sears had actually had his first important job in 1928 replacing Hodges with the Chick Webb band. However, despite associations with Elmer Snowden (1931-1932), Andy Kirk (1941-1942), Lionel Hampton (1943-1944), and with his own groups (most of 1933-1941), it was not until Sears joined Duke Ellington's Orchestra in 1944 that he began to get much attention. His distinctive tone, R&B-ish phrasing, and ability to build up exciting solos made him one of Ellington's most colorful soloists during the next five years, although his period was overshadowed by both his predecessor (Ben Webster) and his successor (Paul Gonsalves). Among Sears' many recordings with Ellington are notable versions of "I Ain't Got Nothing but the Blues" and a 1945 remake of "It Don't Mean a Thing." Sears worked with Johnny Hodges' group during 1951-1952, recorded a variety of R&B-oriented material in the 1950s, and cut two excellent albums for Swingville in 1960 before going into semi-retirement.
"Big" Al Sears
On This Date Include:
1926.
Rube Wolf 'Czar Of Rhythm' And His Greater Band, plus The Loew's State Augemented Orchestra, play at Loew's State Theatre, Los Angeles, California, USA.
1926.
Gene Morgan 'King Of Mirth' And His Orchestra play at the West Coast Boulevard Theatre, in support to the movie The New Commandment, Los Angeles, California, USA, with Herbert Kern at the Wurlitzer organ.
1926.
Charlie Nelson And His Playboys play at the West Coast Uptown Theatre, Los Angeles, California, USA, as support to the movie The Pony Express.
1949.
Louis Armstrong becomes the first jazz musician ever to be featured on the cover of Time magazine.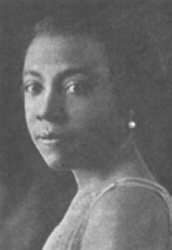 1992.

Eva Jessye, vocals
died in Ann Arbor, MI, USA.
Member: 'Eva Jesse Gospel Choir'
1980.
Theo Wade, (gospel) vocals/DJ
died in Memphis, TN, USA.
Member: 'Spirit Of Memphis'



C&W vocalist Malcolm Yelvington
Songs Recorded/Released
On This Date Include:
Earl Fuller's Rector
Novelty Orchestra -
Ruspana
Art Hickman and his Orchestra
Happiness (I Find My Happiness, Dear, With You)

Honey Lou

Honeymoon Home (Introducing: "In A Little Front Parlor")

Molly-O

Nestle In Your Daddy's Arms
Mamie Smith's Jazz Hounds
Jazzbo Ball

What Have I Done?
Paul Whiteman and his Orchestra - Bambalina

Paul Whiteman and his Orchestra
-
Dearest (You're The Nearest To My Heart)
1925
Emerson Gill And His Orchestra
Lonnie Johnson - Blues In G
Away Down In The Alley Blues

Playing With The Strings

Bessie Smith - It Won't Be You
Standin' In The Rain Blues
Edwin J. McEnelly's Orchestra
Raquel

- Vocal refrain by Frank Munn
Roger Wolfe Kahn and his Orchestra
Shady Lady

You're The Only One For Me
The DeBroy Somers Band - Misery Farm
Hal Swain's New Princes Orchestra
Chiquita

It Goes Like This [That Funny Melody]
1931
Ambrose And His Orchestra -
Blue Again
When You Were My Sweetheart

Bathing In The Sunshine
Paul Whiteman and his Orchestra
At the Story Book Ball

Ragtime Cowboy Joe

Rain

Wham (Re-bop-boom-bam)
LYRICS:


NESTLE IN YOUR DADDY'S ARMS
(Lou Herscher / Joe Burke, 1921)
Baby, daddy's mighty blue,
So lonesome for a little love from you;
Maybe you feel just as bad,
You know I need your sweet affection too;
Baby, you're my little pet,
You've been your daddy's little angel child
Because you very nearly drive me wild.
Come and nestle in your daddy's loving arms,
On my shoulder let me hold your loving charms;
When you go away for even just a day,
Your daddy misses all your love and all your kisses;
Show your pretty dimples, let me see you smile,
Make your daddy happy all the while;
Because you know I'm awf'ly lonesome
Come and nestle in your daddy's arms.

brought to you by...
~confetta