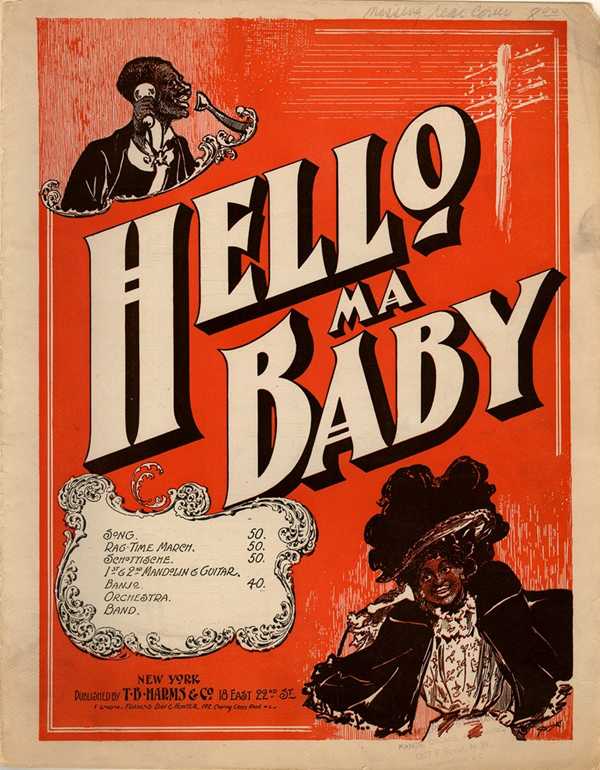 Lyrics and Music by Ida Emerson and Joseph E. Howard (1899).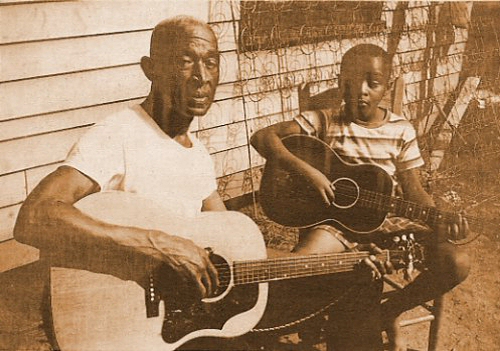 1900
b. Lawrence, SC, USA. d. 1974.
A good-natured finger-picking guitarist, Anderson played for about 30 years as part of a medicine show. He did make a couple of sides for Columbia in the late '20s with Simmie Dooley, but otherwise didn't record until a 1950 session, the results of which were issued on a Riverside LP that also included tracks by Gary Davis.
Anderson went on to make some albums on his own after the blues revival commenced in the early '60s, establishing him as a minor but worthy exponent of the Pidemont school, versed in blues, ragtime, and folk songs.
It is easy to divide Paul Bascomb's career into two, for he was a top soloist with Erskine Hawkins' swing orchestra and later on recorded a popular series of early rhythm & blues records. The brother of trumpeter Dud Bascomb (another star of the Hawkins band), the tenorman was one of the founding members of the 'Bama State Collegians (which eventually became the Erskine Hawkins big band) in the early '30s and, except for a period in 1938-1939 when he replaced the late Herschel Evans with Count Basie's orchestra, he was with Hawkins until 1944. Bascomb co-led groups with Dud (1944-1947) and in the early '50s recorded extensively for the United label; the accessible performances have been partially reissued by Delmark. Paul Bascomb was active (if maintaining a low profile) into the mid-'80s.
"Tex" Beneke, Tenor Sax/vocals
d. May 30, 2000, Costa Mesa, CA, USA -
Best recalled for his outstanding work with the Glenn Miller Orch.
The name Tex Beneke is inevitably linked to that of Glenn Miller, despite the fact that Beneke outlived Miller by over a half century. As the most popular member of Miller's pre-World War II orchestra, featured on songs such as "Chattanooga Choo Choo" and "Don't Sit Under The Apple Tree," Beneke became a major fixture in the popular culture of the period, and following Miller's death in December of 1944, and the reforming of the Glenn Miller Orchestra after World War II, he accepted the offer to lead the new band.
Beneke, however, had a lot to offer the music world beyond his vocals on some fondly remembered hit songs. He began playing the saxophone at age nine, first with the alto and then with the tenor, and played in local and regional bands in Oklahoma and Texas during the early and middle 1930's. A gig playing with a band led by Ben Young brought him to Detroit, where he was spotted by Sam Donahue, then a saxman in Gene Krupa's band--Krupa was unable to hire Beneke but informed a friend of his in New York of this promising new player. The friend was Glenn Miller, who'd recently begun forming a band of his own, and Beneke was hired, joining the orchestra in the spring of 1938--it was with Miller's band that Beneke picked up the nickname "Tex."
The Miller orchestra struggled until the summer of 1939, when an engagement at the Glen Island Casino and a series of radio broadcasts made it a national sensation. Beneke played and sang with the orchestra, and became a star in his own right. He stayed until 1942, when Miller broke up the band to join the U.S. Army Air Force as a band leader. Beneke was drafted into the navy and led a military dance outfit at a base in Oklahoma.
After the end of the war, when a new Glenn Miller Orchestra was formed, Beneke took on the leadership, debuting in January of 1946 at the Capitol Theater in New York City. The orchestra, formed under the auspices of Miller's widow and his estate, was intended to emulate the sounds of the pre-war Miller band and his Army Air Force band--this included the presence of 13 string players in the 31 piece outfit, making it, along with Harry James's orchestra, one of the few big bands to include strings.
They were an immediate success, compiling an enviable array of hits for five years. One gig, in particular, stood out--in December of 1947, a year after the near-collapse of the big-band business, at the Hollywood Palladium, Tex Beneke and the Glenn Miller Orchestra played to a record-breaking crowd of 6, 750 dancers.
Despite this extraordinary popularity, however, Beneke wasn't entirely happy with the restrictions placed by the estate on the band's music--they were required to stick entirely to the familiar reed-centered sound that Glenn Miller had practically trademarked.
Although a reed player himself, Beneke saw other possibilities, but was never allowed to experiment, despite his protests that Miller himself had always been open to the idea of experimentation, and had expressed his intention to move away from his familiar reed sound after the war, having gone as far with it as he felt he could.
Finally, at the end of 1950, Beneke left the band and parted company also with Miller's estate. He later organized his own band which, like similar reconstituted big-bands led by '40s music icons such as Harry James, managed to thrive amid the rock 'n roll, folk-rock, psychedelia, disco, and punk eras, right to the present day. More than 60 years after he became a professional musician, he continued to lead big bands, doing the music that he helped popularized two generations ago. Beneke died May 30, 2000 from respiratory failure at the age of 86.
b. New Orleans, LA, USA.

brought to you by...
~confetta
Save
Save