b. Rochdale, Lancashire, England.
d. Sept. 27, 1979, Capri, Italy (Pneumonia).
née: Grace Stansfield.
From age 13 Gracie Fields worked as an entertainer in music halls; after 20 years in show business she soared to extraordinary popularity in the early '30s as a comedienne and singer, working onstage and debuting onscreen in 1931.
For most of the '30s Fields was the top box-office draw and the highest-paid actress in Britain; her spirited, broad comedies were welcome relief from the Depression.
Once described as England's Will Rogers, her British humor failed to excite American audiences. Married to actor and director Monty Banks, in 1940 Fields joined him in America after he was declared an alien in Britain (due to his birth in Italy and Italy's participation in the War).
In Hollywood she co-starred with Monty Woolley in two successful films, played a supporting role in a third, then retired from the screen in 1945.
Gracie Fields recordings
Walter F. Bishop, Sr. , piano
b. Kingston, Jamiaca, West Indies.
Walter Bishop Sr. (January 9, 1905 – January 8, 1984) was a Jamaican composer and songwriter. His Swing, Brother, Swing was recorded by Billie Holiday with Count Basie, among other performers. His calypso, Sex is a Misdemeanor, continues to be recorded. Other songs written by Bishop, Sr. include, "Jack, You're Dead," which was a #1 R&B hit in 1947 as recorded by Louis Jordan; "The Stuff is Here (and It's Mellow);" and "Bop! Goes My Heart," which was recorded by Frank Sinatra.
He was the father of American jazz pianist Walter Bishop, Jr.
Walter Bishop, Sr.
Ishman Bracey (certain 78 rpm record labels are incorrectly spelled "Ishmon," and this has carried over in some sources) was an early figure in Mississippi Delta blues and an associate of singer Tommy Johnson. Bracey learned guitar from "Mississippi" Ruben Lacy, and starting in the 1910s he played local dances, juke joints, fish fries and other local events in rural Mississippi.
Bracey first recorded for Victor in Memphis in February, 1928 with Charlie McCoy on second guitar, and the two returned to Memphis for a second batch of records on August 31 of that year. Ishman Bracey finished out his recording career at Paramount with a group called the New Orleans Nehi Boys featuring Kid Ernest Michall on clarinet and Charles Taylor on piano.
Bracey also accompanied Taylor on four selections of his own. As in the case of his close friend Tommy Johnson, Ishman Bracey's recording output is small; only 16 titles in all, although four of them are known in alternate takes. Two additional titles, "Low Down Blues" and "Run to Me at Night," were apparently issued by Paramount, but have never been found. Original copies of Ishman Bracey's 78-rpm records are among the most valued items sought by blues collectors.

Of Bracey's songs, "Trouble Hearted Blues" and "Left Alone Blues" are very highly regarded, but in general his work is quite consistent and listening to his small output in its complete form certainly has its rewards. After his recording career ended, Bracey continued to perform, again with Tommy Johnson, on the medicine-show circuit. After World War II Bracey "got religion," and wasn't even interested in discussing his career as a bluesman when rediscovered in the late '50s. However, he did provide advice to researchers that led to the rediscovery of Skip James, and it is worth noting that Ishman Bracey continued to perform sacred material in local churches up until the day he died.
~ Uncle Dave Lewis, Rovi

Ishman Bracey: Information from Answers.com
Ishman Bracey - Wikipedia
ISHMON BRACEY
Blues Search Engine: Ishman Bracey
Ishman Bracey (1901 - 1970) - Find A Grave Memorial

1914
Kenny Clarke, Drums
d. Jan. 26, 1985, Montreuil-sous-Bois, France.
né: Kenneth Spearman Clark, adopted the Moslem name Liaquat Ali Sallam. A leading exponent of the modern jazz movement in the 1940s. Member Modern Jazz Quartet.
Joseph P. "Joe" Delaney, Trumpet
d. Aug. 7, 2002, Las Vegas, NV, USA
(Complications of Stroke.)
He produced sessions for such stars as Ella Fitzgerald, Woody Herman, Lionel Hampton, Dinah Washington, Louis Armstrong, Duke Ellington, and Al Hirt. He created the "X" label for RCA, the "Coral" label for Decca Records, and worked for other labels including Bethlehem, Audio Fidelity and The Elektra. He produced the first commercially available stereo album (released for The Dukes Of Dixieland whom he also managed). In addition to all this, he wrote entertainment columns The Las Vegas Sun for 35 years.
1900
Abbey "Chinee" Foster
b. New Orleans, LA, USA.
Died. Sep 12, 1962 in New Orleans, LA.
A popular jazz drummer, vocalist and recording artist, Foster will become known professionally on the New Orleans scene as Chinee Foster, working with Oscar 'Papa' Celestin's Original Tuxedo Jazz Orchestra, The Pickwick Brass Band and others.
Abbey "Chinee" Foster
1913
"Dr. Hepcat" (né: Lavada Durst), piano
DURST, ALBERT LAVADA [DR. HEPCAT] (1913–1995).
Albert Lavada "Dr. Hepcat" Durst, pianist and first black disc jockey in Texas, was born in Austin on January 9, 1913.
As a youth he taught himself to play piano in the church across the street from his home. Later, influenced by Boot Walden, Baby Dotson, Black Tank, and others, Durst became a master at playing the 1930s and 1940s barrelhouse blues.
He also had a talent for a pre-rap method of rhythmic "jive talk." During the mid-1940s this helped land him a job as an announcer for Negro League baseball games at the old Disch Field in Austin. When players such as Jackie Robinson were in Austin some whites attended, including a young World War II veteran, John B. Connally, Jr., who was impressed by the talented, smooth-talking Durst. Connally and another progressive young war veteran, Jake Pickleqv, owned KVET radio in Austin. Connally was also the station manager.
In the late 1940s the two opened their station to African-American and Mexican-American broadcasts. In 1948 Pickle hired Durst as the first black disc jockey in Texas. "Dr. Hepcat's" cool jive-talk was a hit and made him a celebrity with the local white college students. He can be credited for introducing an entire generation of white Austin listeners to jazz, blues,qqv and rhythm and blues. While working as a disc jockey, Durst made two singles, "Hattie Green" and "Hepcat's Boogie." Both were recorded in 1949 for Uptown Records, which was owned by KVET program director Fred Caldwell. During the 1950s Durst managed a spiritual group, the Charlottes. He also wrote the hit gospel song "Let's Talk About Jesus" for the group Bells of Joy, and published a pamphlet called The Jives of Dr. Hepcat, a dictionary of jive-talk.
Durst retired from KVET in the early 1960s and gave up performing the blues to become a minister. He was ordained at Mount Olive Baptist Church in 1965 and was named an associate minister at Olivet Baptist Church in 1972. In the mid-1970s, convinced that God wanted him to use his talents, he returned to performing the blues. For the next several years, he played "boogie-woogie barrelhouse blues" at festivals, museums, and other venues.
In addition to his musical endeavors, Durst worked for the city of Austin as director of athletics for the Rosewood Recreation Center. He retired in 1979, after working there for thirty-five years. Durst was preceded in death by his wife, Bernice, who died in 1983; he himself died in Austin on October 31, 1995. They had two sons and numerous grandchildren and great-grandchildren. In 1995 Durst was inducted into the unofficial Rock Radio Hall of Fame. In 2008 he was one of the inaugural inductees for the Austin Music Memorial.
~James Head
Lavada Durst
DURST, ALBERT LAVADA [DR. HEPCAT] | The Handbook of Texas ...
Bassist Ed "Montudi" Garland has serious credentials on the New Orleans jazz scene, having played with practically every parade band or jazz combo of importance. His long career began with groups such as the Imperial Orchestra, probably prior to 1910, and in the '70s, he was still active as a member of the Legends of Jazz. The man's accomplishments are exactly what was once expected of anyone playing in a rhythm section in this genre of jazz. He started out first learning drum rudiments, playing either snare or bass in parade groups. Next he switched to tuba and mellophone as a teenager, continuing the gig march. When he switched to string bass he was finally able to become involved in groups that stood still while making music, at least relatively speaking. Garland also played the brass-bass hybrid and worked with at least a half-dozen top New Orleans brass bands.


In 1914, he headed to Chicago, looking to get in on the town's growing enthusiasm for New Orleans jazz. He had his own group moving around one prominent theater circuit, backing up vocalist Mabel Lee Lane. Other Chicago affiliations included Manuel Perez, Freddie Keppard, and finally the great King Oliver. The latter bandleader kicked off the roaring '20s by exploring the west coast -- Garland stayed put out there and went to work with Kid Ory, with whom he would continue gigging off and on over the next decade. There were also engagements with Jelly Roll Morton in Los Angeles. Gardner jumped over to the combo of Andrew Blakeney in the mid-'50s but was also working with the great pianist and bandleader Earl Hines in San Francisco around the same period.





KId Ory and his Creole Jazz Band with Ed Garland on bass
The bassist continued to be a prominent part of the west coast traditional jazz scene, the amount of work growing with the Dixieland fad of the '60s. At this point, listeners could catch Garland regularly in the bands of Turk Murphy or Joe Darensbourg at venues in both San Francisco and Los Angeles. Blakeney also continued to be a collaborator and the bassist is seen on screen in that leader's band in the 1966 melodrama Hotel. The Young Men of New Orleans band included the bassist in its 1969 lineup, and two years later, Gardner returned to his hometown to perform at the jazz festival. Gardner toured internationally with the Legends of Jazz throughout the '70s.
~ Eugene Chadbourne, Rovi
Ed Garland - Wikipedia
1916
Charlie Harris was an American jazz double-bassist.
Harris was born and raised in Baltimore, Maryland. He played professionally in college and worked at the Royal Theater in Baltimore after graduating. He joined Lionel Hampton in 1941 and played with him for several years; he was one of three bassists in Hampton's ensemble, one of the others being Charles Mingus. Harris did some recording with Dizzy Gillespie in the 1940s as well. Fatigued from touring, Harris returned to Baltimore in 1949.
Soon after he worked in a band called Three Strikes and a Miss, again at the Royal Theater. While working here he was heard by Nat King Cole, who asked him to join his trio. During his tenure with Cole, Harris performed on some of Cole's best-known tunes, such as "Unforgettable" and "Mona Lisa". After his work with Cole, Harris returned to Baltimore and remained there, playing, teaching, and working as a furniture salesman until he died of cancer.
Charlie Harris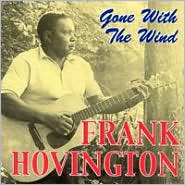 1919
Franklin "Frank" Hovingto
n
(Country blues) vocals/guitar/ukulele/banjo
b. Reading, PA, USA, d. June 21, 1982, Felton, DE, USA.
As a child, learned to play ukulele and banjo. In the late 1930s and '40s, he was playing with Willliam Walker (b. 1896, d. March 4, 1933, Greenville, SC, USA) in Frederica, Pennsylvania. In the late 1940s, Hovington re-located to Washington, D.C., where he backed groups such as Ernest Ewin's Jubilee Four, Stewart Dixon's Golden Stars and also worked with Billy Stewart's band. In 1967, he again moved, this time to Delaware. In 1975. He was recorded by the 'Flyright' label.
Bandleader Dick Jurgens was a prominent figure in the sweet style of swing music, achieving his greatest popularity in the late '30s and early '40s. He was credited with co-writing several hit songs, among them "Careless," "Elmer's Tune," and "One Dozen Roses." The son of Dietrich Heinrich Jurgens and the former Clara Matilda Erath, Jurgens showed an early interest in music, studying with Henry E. Marvin, Robert Fenton, and Harry Wills. He was dismissed from his high school orchestra for playing popular music and jazz, but that only encouraged him to organize his own dance orchestra, which he first did in 1928 while still in high school. (He always worked closely with his brother, Will Jurgens, who eventually became his personal manager.)
In 1933, he graduated from Sacramento Junior College (he also attended the University of California at Berkeley) and immediately turned to bandleading full-time, earning his first important engagement at the St. Francis Hotel in San Francisco. He was signed to newly formed Decca Records and had his first recording session on October 22, 1934. Singer Eddy Howard, who would be an important part of Jurgens' band during his 1934-40 tenure with it, first recorded with him on the 1935 Decca single "The Martinique."
From the mid-'30s to the early '40s, the Jurgens band played extended residences at such venues as the Casino Ballroom on Catalina Island in southern California, the Elitch Gardens in Denver, and the Aragon and Trianon ballrooms in Chicago, all bastions of sweet swing music. By 1938, Jurgens was recording for the Vocalion label, and in 1939 he began to make some impact as a record seller, first getting into the rankings on the Your Hit Parade radio show that October with "It's a Hundred to One You're in Love With Me" (co-written by Jurgens and band member Ronnie Kemper), which featured Howard on vocals. Jurgens, Howard, and band arranger Lew Quadling collaborated on "Careless," which they submitted to the Irving Berlin publishing company. The story goes that Berlin didn't like the lyrics, but hesitated to offend a major bandleader, so he wrote new words without taking credit. The Jurgens band recorded the song with Howard on vocals, but their version was outpaced by a cover recorded by the vastly more popular Glenn Miller -- not the last time such a thing would occur -- and no problem for Jurgens, who pocketed the publishing income.
Meanwhile, Jurgens was scoring his biggest hit yet with a song he did not write, "In an Old Dutch Garden (By an Old Dutch Mill)," which, with another Howard vocal, spent 11 weeks on the hit parade starting in February 1940. Howard then left the band to start his own outfit, but Jurgens found a worthy replacement in Harry Cool, who sang on the band's next hit parade entry, "A Million Dreams Ago" (music and lyrics by Jurgens, Howard, and Quadling) in October. (The single also marked the band's switch to OKeh Records.)
The same month, Jurgens got into the best-seller charts with an instrumental recording of another song he had co-written, "Elmer's Tune" (music also by Elmer Albrecht). Once again, Glenn Miller outdid him, taking a vocal recording that featured Ray Eberle and the Modernaires all the way to number one, and, once again, Jurgens had no reason to complain; he had even responded to Miller's request by hiring Sammy Gallop to write lyrics. He and Harry Cool were back in the hit parade in November with "The Bells of San Raquel," and the band scored another chart entry in April 1942 with "Happy in Love" (which marked a switch to Columbia Records).
But Jurgens' biggest song on Your Hit Parade came with "One Dozen Roses" (music by Jurgens and Walter Donovan, lyrics by Roger Lewis and Country Washburn), which was sung by Buddy Moreno. Premiering on the radio show in May 1942, it rose to number one in July and stayed on the chart for 14 weeks.
Arguably, Jurgens was at the peak of his career in mid-1942. Just then, the recording ban by the American Federation of Musicians prevented him from making further recordings, and at the same time, he disbanded and joined the U.S. Marine Corps to participate in World War II. He remained with the service through the end of the war in 1945, serving as musical director for Marine shows. He reorganized his band in 1946 and went back to work, albeit in a musical climate that was less conducive to his kind of musical approach. Nevertheless, he continued recording for Columbia through the early 1950s, later switching to Mercury. From July to September 1948, he had a half-hour weekly radio berth on CBS, the Summer Spotlight Revue. He married Miriam Davidson on December 6, 1948.
As the popularity of swing diminished, he continued leading his band until 1956, when he gave it up and started an electronics business in Colorado Springs, CO with his brother, though he continued to perform occasionally at the local Broadmoor Country Club. In 1965, he relocated to California and began to make occasional appearances.
By the late '60s he had reformed his band, and he played with it part-time until 1976, even making some new recordings in the early '70s. Then he left the music business again, returning home to Sacramento, where he got into real estate. In 1986, he sold the rights to his band's name to singer Don Ring. He died of cancer at 85.
~ William Ruhlmann, Rovi
Dick Jurgens - Wikipedia
Bandleader Dick Jurgens Orchestra radio show
1917
Jimmy Maxwell
d. July 20, 2002, Great Neck, NY, U.S.A.
Among the stars with whom he worked are Jimmy Dorsey, Quincy Jones, Count Basie, Peggy Lee, Benny Goodman, Perry Como, Woody Herman, Gil Evans, Lionel Hampton, Gerry Mulligan, Maxine Sullivan, The CBS Staff Orchestra, The Tonight Show Band, Oliver Nelson, and Skinny Ennis.
d. Feb. 16, 2000. Pleasantville, NJ, USA.
née: Mary Elizabeth Roche (pronounced ro-SHAY).
Raised Atlantic City, NJ. 1939 to New York City (where she won an Amateur Contest at Harlem's Apollo Theater.
1941-'42 with the Savoy Sultans.
1943 Replaced Ivie Anderson in Ellington band. Betty sang "Take the A Train" with Ellington's band in the 1943 film "Reveille With Beverly" but wasn't recorded singing Ellington's signature tune until nine years later, in a be-bop style, on the album "Ellington Uptown."
Betty played the part of the Little Salvation Army girl in the 1940 film "My Little Chicadee" starring W.C.Fields and Mae West.
She became first singer to perform the Blues segment of the Duke's "Black, Brown and Beige" when, in 1944, when the Duke's band played in New York's Carnegie Hall. Many listeners in that audience thought she was the finest girl singer ever to appear with the Ellington band. However, Roche's rendition of the Blues segment of "Black, Brown and Beige" (in a concert recording), was not released until the 1970/s due to the fact that Ellington had already made a studio recording of the suite in 1944. At that time, Betty Roche already had been replaced by Joya Sherrill.
She was with Duke 1943-4 and again in '52-3. After a couple years in retirement, she recorded three times, under her own name, for the Bethlehem and Prestige labels between 1955-60.
After that, she was in obscurity, living in San Diego, CA. Most musicologists feel that her blues and ballad work during her first stint with the Duke was far superior any of her pseudo-bop singing in later years.
Roche also performed and recorded with such other well known musicians as trumpeter Clark Terry, pianist Earl Hines, and singer/pianist Charles Brown. She made three recordings under her name for the Bethlehem and Prestige labels in the late 1950s and early 60s.
She was survived by three grandchildren.
Benny Strickler, trumpeter
b. Fayetteville, Alaska, USA
d. 1946 Benny played trumpet with Joe Venuti's group, and much later was a part of the "Yerba Buena Jazz Band".
Benny Strickler's short career as a trumpeter ended in perhaps the most depressing setting known to mankind, a sanatorium in Fayetteville, AR. If a continuation of this anti-Fayetteville stance is desired it might be suggested that short of contracting tuberculosis there would have been no reason for Strickler to return to his hometown, where most residents think jazz is a dog food trucked in from Alabama. The trumpeter did play in some local bands at the outset of his career but at age 19 had already fled west to California, where he began gigging in the interesting Seger Ellis Brass Choir.
One of the unique features of the trumpeter's string of subsequent affiliations was his presence in both so-called "real" swing bands as well as the legendary Western swing concoction of Bob Wills, with whom he was a regular for nearly two years beginning in 1941. The former work included a sadly underworked and under-recorded big band led by fellow trumpeter Wingy Manone as well as a combo with violinist Joe Venuti. Strickler's final job before being stricken with tuberculosis was taking over a trumpet seat from Lu Watters in 1942, when Watters got drafted. This position in the attractive-sounding Yerba Buena Band only lasted a couple of weeks.
~ Eugene Chadbourne, Rovi
"Cripple" Clarence Lofton, piano
died in Chicago, IL, USA.
Songs Recorded/Released
On this date include:
1922
Frank Westphal and his Orchestra
"Carry Me Back To My Carolina Home"

, (Abner Silver)
"Hula Lou"

, Vocal Refrain by Dolly Kay, (Yellen / King)
Varsity Eight - "Say It With A Ukulele"
"Evesdropper's Blues"

, (J.C. Johnson)
1925
Ted Lewis and his Band -
"Will You Remember Me?"
, (Davis / Santly / Richman)
"Stack O'Lee Blues"

, (Ray Lopez / L. Colwell)
1931
King Oliver's Orchestra -
"Stop Crying",
(King Oliver )
Don Redman and his Orchestra -
"Got The Jitters"
, (Rose / Webster / Loeb)
LYRICS:
Mississippi Mud
~(Harry Barris)

When the sun goes down, the tide goes out,
The people gather 'round and they all begin to shout,
"Hey! Hey! Uncle Dud,
It's a treat to beat your feet on the Mississippi Mud.
It's a treat to beat your feet on the Mississippi Mud".
What a dance do they do!
Lordy, how I'm tellin' you...
They don't need no band...
They keep time by clappin' their hand...
Just as happy as a cow chewin' on a cud,
When the people beat their feet on the Mississippi Mud.
Lordy, how they play it!
Goodness, how they sway it!
Uncle Joe, Uncle Jim,
How they pound the mire with vigor and vim!
Joy! that music thrills me!
Boy! it nearly kills me!
What a show when they go!
Say! they beat it up either fast or slow.When the sun goes down, the tide goes
out,
The people gather 'round and they all begin to shout,
"Hey! Hey! Uncle Dud,
It's a treat to beat your feet on the Mississippi Mud.
It's a treat to beat your feet on the Mississippi Mud".
What a dance do they do!
Lordy, how I'm tellin' you...
They don't need no band...
They keep time by clappin' their hand.
Just as happy as a cow chewin' on a cud.
When the people beat their feet on the Mississippi Mud
Save
Save