HAPPY BIRTHDAY JANE GREEN
BIRTHDAYS
1915
b. Universal, PA, USA
[ Ann Dupont and Her 12 Men of Music ]
b. Jan. 2, 1915, Universal, PA
Instrument: Clarinet
Ann Dupont was born Ann Bata in Universal, Pa. Her parents were Alexander and Rosalie Bata. The family moved to Florida shortly after she was born. She studied both violin and clarinet, but I don't know where. From 1930 to 1940, she had her own band and was often referred to as the female Artie Shaw. She met her husband, George Maki, when he was lieutenant in the Navy, and she and her band were playing in Cape May, N.J. They were married on April 28, 1945, and eventually moved to Fairport Harbor, Ohio. Aunt Ann was a member of both the local musician's union and New York's famed American Federation of Musicians Union Local 802. Throughout the years, Ann played locally at various benefits, but she was quite a lady in other ways, too. She literally built two homes with her own hands and was a successful real estate salesperson.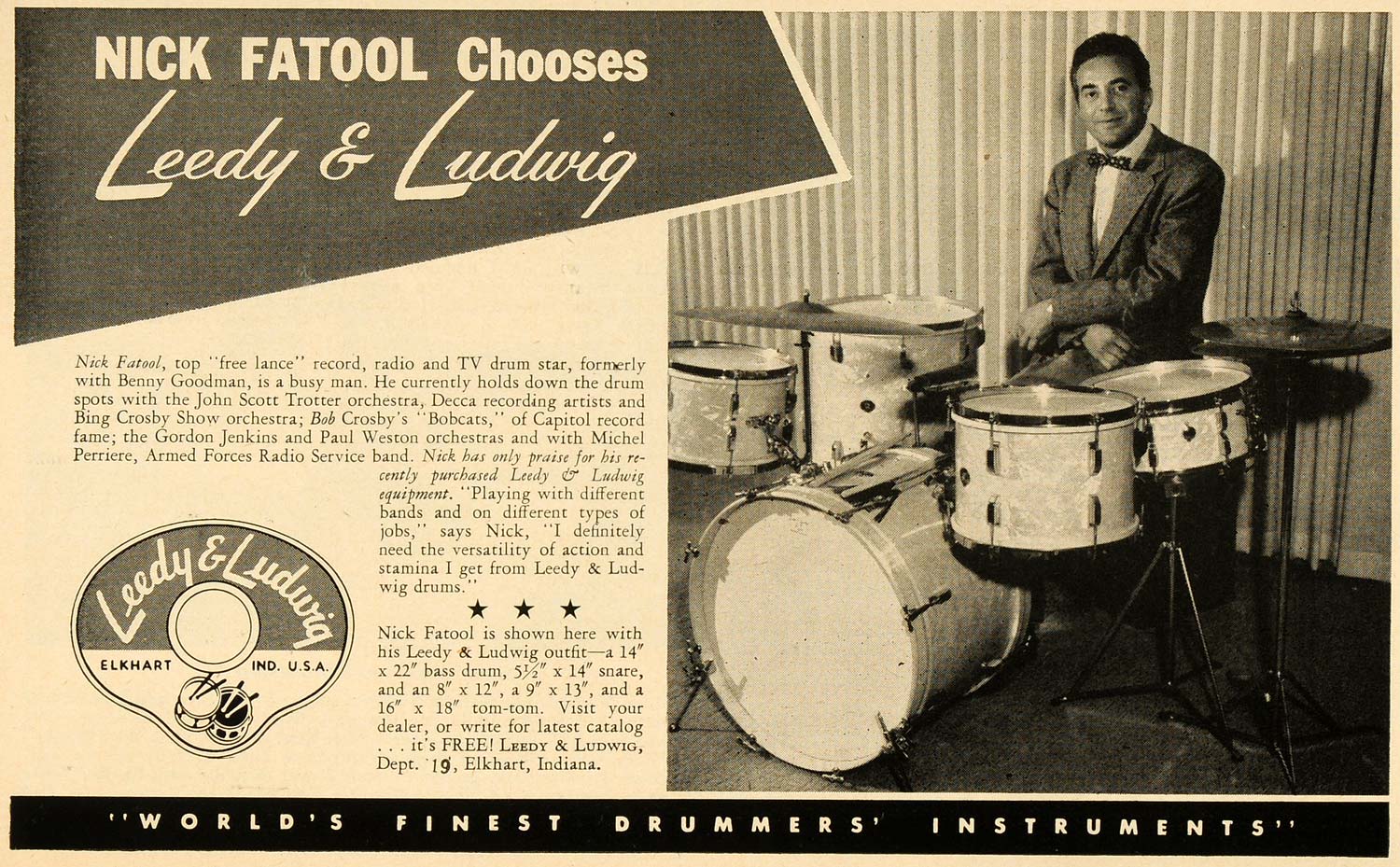 1915
Nick Fatool
Born: January 02, 1915, Milbury, MA
Died: September 26, 2000, Los Angeles, CA
Active: '30s, '40s, '50s, '60s, '70s, '80s
Genres: Jazz
Instrument: Drums
Representative Albums: "Nick Fatool's Jazz Band & Quartet"
A top drummer of the 1930's and 40's, Nick Fatool was best-known for his association with Bob Crosby and dixieland settings. Oddly enough, he did not regularly work with Crosby until 1949 and he spent most of his formative years playing in swing-oriented big bands. Fatool started out playing drums in Providence, Rhode Island and then had stints with Joe Haymes in 1937 and Don Beston's band in Dallas. In 1939, after briefly working with Bobby Hackett, Fatool hit the big time by joining Benny Goodman's Orchestra. He made his recording debut with BG and also recorded with Ziggy Elman's studio bands and Lionel Hampton (1940). Fatool was the drummer with quite a few major big bands including Artie Shaw (1940-41), Claude Thornhill, Les Brown, Jan Savitt and Alvino Rey (1942-43).
He moved to Los Angeles in 1943, became a studio musician and from then on recorded extensively and performed in a variety of settings, many of which were dixieland-oriented. Among his countless number of associations were Harry James, Erroll Garner (1946), Louis Armstrong (in 1949 and 1951), Jess Stacy, Tommy Dorsey, Matty Matlock's many recordings in the 1950's, Glen Gray's nostalgic big band projects, such soundtracks as Pete Kelly's Blues and The Five Pennies, and most importantly Bob Crosby. He was with Crosby during much of 1949-51 and on and off with Crosby's Bobcats (in the spot formerly occupied by Ray Bauduc) during the next three decades.
Fatool also appeared at many all-star dixieland concerts of the 1950's and played fairly regularly with Pete Fountain (1962-65) and the Dukes Of Dixieland. In 1987 Nick Fatool finally had his one and only chance to lead a recording date, a septet jam that also included Eddie Miller, Johnny Mince and Ernie Carson. That music, plus a quintet outing headed by Bud Freeman from 1982, have been combined on the Jazzology CD Nick Fatool's Jazz Band & Quartet.
~ Scott Yanow, Rovi
Nick Fatool - Wikipedia
Nick Fatool
Nick Fatool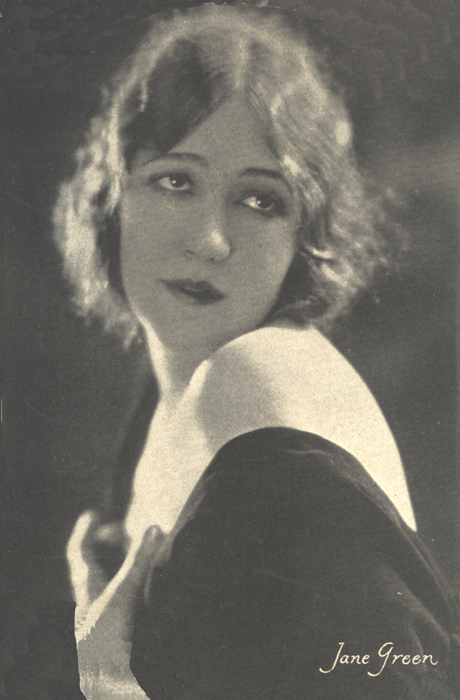 Jane Green
Birth name

Martha Jane Greene
Kentucky, United States
Died

August 28, 1931 (aged 34)
Jane Green (2 January 1897 - 28 August 1931) was a United States singer popular in the 1920s.
Biography
She was born in Kentucky as Martha Jane Greene, the daughter of an actress mother and a musician father. During her career she recorded over 30 phonograph records, and appeared in some early sound films.
In 1916 she met songwriter Jimmy Byler. They performed together and were signed by Florenz Ziegfeld for 9 O'clock Review and Midnight Frolic. Jane and Jimmy were married in 1918. During the 1920s Jane started her recording career and also appeared on Broadway. Her Broadway credits include Ziegfeld Nine O'Clock Review (1919), Greenwich Village Follies (1925), and Nifties of 1923 (1923).
In 1924 Jimmy Byler became ill and died.
Jane travelled to London in 1925 and performed at the Piccadilly Hotel and The Kit Kat Club. In 1927 she married pianist Ron Wilson. The following year she appeared in a couple of film shorts in which Ron accompanied her.
Green sang on the Blue Monday Jamboree on KFRC in San Francisco, California.
Jane died in 1931, obituaries note the cause being a paralytic stroke. Her body was cremated. Jane Green
Jane Green - Jazz Age 1920s
Edith North Johnson, vocals/piano
b. St. Louis, MO, USA.
Biography
~by Steve Leggett

The wife of record producer Jesse Johnson, Edith North Johnson was not a professional singer or piano player, but she tracked 18 great blues sides in 1928 and 1929, including a session with Charley Patton in Grafton, WI, for Paramount Records, although it is doubtful Patton actually appeared on any of her songs. She made her home in St. Louis, where she ran a fleet of taxis during World War II and owned a popular diner. Sam Charters recorded her with Henry Brown in 1961 for his anthology called The Blues in St. Louis for Folkways Records. Johnson also recorded under the pseudonyms Hattie North and Maybelle Allen. Born January 2, 1903, in St. Louis, she died there on February 28, 1988.
~ Steve Leggett
On This Date Include
:
1920.
Songwriter Bill Munro registers copyright of his song When My Baby Smiles At Me with the Harry Von Tilzer Music Publishing Company of New York City, USA. The song will become a jazz standard.
1926.
The first issue of the UK music newspaper Melody Maker goes on sale priced at 3d. The first issue includes dance band news, a feature about ukuleles and how to sight-read music.
Freddy Martin
formed a new band for his
engagement at New York's Roosevelt Grill.
Martin became one of the big names during
the 'Big Band Era'. Merv Griffin later became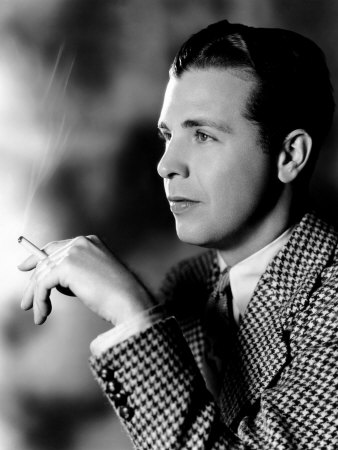 died in Los Angeles, CA, USA.
Age: 58.
Richard Ewing "Dick" Powell (November 14, 1904 – January 2, 1963) was an American singer, actor, producer, director and studio boss.
died in St. Louis, MO, USA.
died in Yonkers, NY, USA.
Perhaps his best recalled song:
"Flat Foot Floogie' (With a Floy Floy)"
Songs Recorded/Released
On This Date Include:




1922




Paul Whiteman and his Orchestra -
"Crinoline Days"
, (Irving Berlin)
"Pack Up Your Sins"
, (from "

Music Box Revue

), (Irving Berlin)
1923
Isham Jones and his Orchestra
"Baby Blue Eyes"

, (Hirsh / Jessel / Greer)
"Dearest"

, (Davis / Akst)
1924
"Holding Hands"

, (Simon / Berg / Dulmage)
Virginia Liston
1929
Hal Swain's New Princes Orchestra
You're In My Heart [But Never In My Arms]

Laughing Marionette
Hal Swain's New Princes Orchestra - Sonny Boy
1930
Ambrose And his Orchestra
"Crinoline Days"

~IRVING BERLIN
Back to the olden
Days that were golden
Memory often strays
Before anyone could gaze
At Molly's and May's
Little ankle displays
Time with its changes
Often arranges
Styles that become the craze
But I am yearning
To be returning
Back to those crinoline days


In those dear old crinoline days
Old fashioned people with their
Old fashioned ways
When the girl a fellow courted
Was the girl he married and supported
Back in eighteen seventy-four
Rosy complexions weren't bought in a store
Granny and grand-daddy longingly gaze
Back to those crinoline days
brought to you by...
~confetta