HAPPY BIRTHDAY VINCENT LOPEZ
!
BIRTHDAYS
Vincent Lopez, bandleader
d. Sept. 1975, Miami, FL, USA.
Vincent Lopez (30 December 1895 -20 September 1975 ) was a United States bandleader and pianist. "Lopez speaking!"
Vincent Lopez was born in Brooklyn, New York and was leading his own dance band in New York City by 1917 . In 1921 his band began broadcasting on the new medium of entertainment radio , which boosted the popularity of both himself and of radio. He became one of the USA's most popular band leaders, and would retain that status through the 1940s. His theme song was "Nola", a novelty ragtime piece by Felix Arndt from the 1910s. He began his radio programs by announcing "Lopez speaking!".
Noted musicians who played in his band included Artie Shaw, Xavier Cugat, Jimmy Dorsey, Tommy Dorsey, and Glenn Miller. He also featured singers Keller Sisters and Lynch, Betty Hutton and Marion Hutton.
1890
Charlie Creath, Trumpet
d. Oct. 23, 1951, Chicago, IL, USA.
by Ted Gottsegen
Charlie Creath was, like Fate Marable and Peck Kelly, was a regional band leader. Never traveling to the major jazz centers like Chicago or New York searching for fame and fortune, instead he opted to stay locally and play on the river boats that had proven to be fairly lucrative while relatively hassle free. The only way that Creath made it onto record was through the convenience of Okeh's mobile recording unit.
From 1916 to 1940 Creath's main area of activity was, like Marable's, the riverboats traveling up and down the Mississippi river between St. Louis and New Orleans. Many New Orleanians who would later become legends in jazz history could be found in his bands including drummer Zutty Singleton (who married his sister Marge), bassist "Pops" Foster and guitarist Lonnie Johnson. Both Johnson and Singleton recorded with Charles Creath's Jazz-O-Maniacs from 1924 to 1927.
1918
James Henry "Jimmy" Jones
d. Apr 29, 1982, Burbank, CA, USA.
During 1943-1945, he recorded and played with Stuff Smith's group. From 1946-1947, he was with J. C. Heard. During both 1947-1952 and 1954-1958, he was singer Sarah Vaughan's pianist (a two-year illness caused the break). In 1954, he worked with Buck Clayton (one of their recordings was titled "How Hi The Fi"). In 1963, Jimmy worked on the show 'My People' with the Duke Ellington band. Between 1967-1968, he worked as Ella Fitzgerald's accompanist. Over time he was a sideman on recordings led by Jazzmen as Coleman Hawkins, Paul Gonsalves, Don Byas, Johnny Hodges, Ben Webster, amd Clark Terry.
Jimmy Jones (pianist) - Wikipedia
www.answers.com/topic/jimmy-jones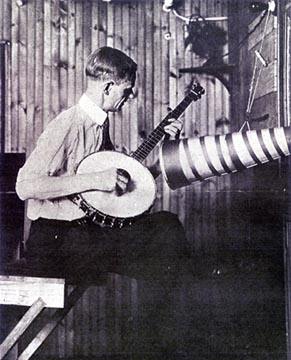 He learned to play the banjo by listening to Vess L. Osman playing the banjo on various cylinder recordings.
Fred Van Eps was probably the greatest banjoist on early records, notwithstanding stiff competition in the acoustic era from artists such as Vess L. Ossman and Olly Oakley. In acoustic recording, the banjo was a popular, mainstream instrument, and often utilized on early records due to its clear, penetrating tone. A New Jersey native, Van Eps was not quite 20 years of age when he purchased his first phonograph in 1896, primarily so that he could hear records made by his idol, Vess L. Ossman. Within a year, he was using this phonograph to make his own home recordings on wax cylinder blanks, and in 1897, Van Eps approached the Edison company to make records with them. Although his early Edison cylinders sold well, Van Eps was comparatively slow in breaking into the business of recording on disc -- his first Columbia appeared in 1904, and his first Victor record, "The Burglar Buck," did not appear until 1910. The latter title moved many copies for Victor, and in the ensuing decade, Van Eps was so popular that he was able to work for just about any record label in America, with the Victors outselling the records he made for other companies.
In 1912, Van Eps formed the Van Eps Trio with pianist Felix Arndt and his brother Bill Van Eps. This group would comprise the core of the furious recording activity that would keep Fred Van Eps very busy in the decade to follow. Although the size of his groups never exceeded five persons, his records came out under a variety of identities: Van Eps Banjo Orchestra, Van Eps Quartet, Van Eps Specialty Four, and others.
Through his groups came musicians such as percussionists George Hamilton Green and Eddie King, saxophonists Nathan Glantz and Rudy Wiedoeft, and particularly pianist Frank Banta, whom on some records was co-billed with Van Eps as the Van Eps-Banta Trio. In 1921 the Van Eps Trio was the subject of the earliest known filmed popular music performance with synchronized sound, the short subject A Bit of Jazz made by talking picture pioneer O.T. Kellum.
From around 1922 Van Eps began to slacken his recording activity. He had entered into a partnership with a touring group of Victor artists, and a number of them chipped in seed money to manufacture a special type of banjo Van Eps had invented. Nevertheless, the venture was a failure, and the advent of electrical recording in 1925 and the concurrent decline of ragtime music dealt a mortal blow to Van Eps' popularity. He made his last 78s for Grey Gull in 1927, but in the 30 years Van Eps had already been recording he had managed to produce hundreds of individual titles that may well number over a thousand issues.
Van Eps returned to recording for his own 5 String Banjo label starting in 1950, producing his last album in 1956, making his 59-year span of recording activity one of the longest in history. Although in sheer technical terms Van Eps surpassed Ossman -- Van Eps could play 14 notes in a second -- many ragtime fanciers prefer the crude muscularity of Ossman's performances. Van Eps also never approached the harmonic complexity of his younger contemporary Harry Reser, and unlike Reser had no interest in sinking into the texture of a jazz band, preferring to work primarily as a soloist. His son, George Van Eps, learned on banjo, but later traded it in and became one of the great pioneers of jazz guitar. George was still recording when the hundredth anniversary of his father's first recordings came around in 1997.
~ Uncle Dave Lewis
Internet Archive: Details: Fred Van Eps - Rag Pickings
1890
Albert Warner, Trombone
Notable Events Occurring
Canada's first radio network broadcast. Northern Electric station CHYC in Montreal and Canadian National station CNRO in Ottawa were hooked up by telephone lines, and broadcasted an anniversary program of the C-N-R.
1952.
Willie Lee Brown, guitar
1962.
"Blind" Roosevelt Graves, guitar
died in Gulfport, MS, USA.
"St. Louis" Jimmy Oden, singer-songwriter/piano
died in Chicago, IL, USA.
Age: 74 (b. June 26, 1903, Nashville, TN, USA).
died (in New York City) at age 77.
He first collaborated with lyricist
Lorenz Hart, and later with
Oscar Hammerstein the Second.
1985.
Elsie McWilliams, songwriter
died in Meridian, MS, USA.
Worked with Jimmie Rodgers.

1920



Original Dixieland Jass Band
Sweet Mama (Papas Getting Mad) Introducing "Strut, Miss Lizzie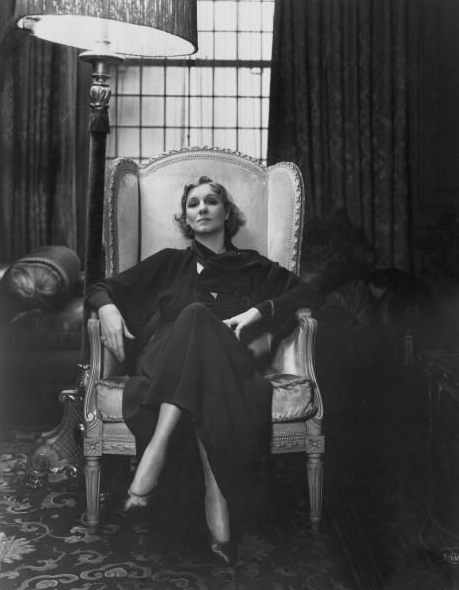 Marion Harris
1926


Clara Smith
"You Don't Know Who's Shakin' Your Tree"

, (Stanley Miller)
Clara Smith and her Jazz Babies
Harry Reser and his Orchestra -
"Highways Are Happy Ways (When They Lead The Way To Home)", (Tom Stacks vocal)
1929
King Oliver's Orchestra
"Frankie And Johnny", (traditional)
"New Orleans Shout", (King Oliver / Dave Nelson)", (traditional)
brought to you by...
~confetta
And all those who have provided
content,
images and sound files for this site
.