HAPPY BIRTHDAY KING OLIVER!

!
BIRTHDAYS
d. April 10, 1938, Savannah, GA, USA.
from The Big Band Database
*
(PLEASE NOTE: Oliver's date of birth is unknown. Various researchers have placed his birth as 1885 in Dryades Street, in New Orleans. Others say he was born in Donaldsville, LA, USA (on a plantation - date unknown), while still others claim May 11, 1885, Abend, LA as his birthplace. His date of demise is better known. Most researchers now accept April 10, 1938, Savannah, GA. as his place and date of demise. (Though some claim April 8 or 9 as the date of demise.)
King Oliver's Creole Jazz Band - San Francisco 1921.
Left to right: Ram Hall, Honore Dutrey, King Oliver, Lil Hardin-Armstrong, David Jones,
Johnny Dodds, Jimmie Palao, Ed Garland.
Curiously, this fine early New Orleans "Dixieland" cornetist will not be recalled for his fine cornet playing, but rather for choosing as his protege the man generally considered to be the greatest of all New Orleans musicians, Louis Armstrong. Armstrong often gave credit to Joe Oliver as his principal mentor. Oliver was in New Orleans playing the cornet in 1907. One of the first important Jazz cornetists, Oliver's career began with the Olympia and Eagle brass bands in New Orleans. During this time, Oliver met and encouraged Louis Armstrong.
By 1915 he was an established bandleader and by 1917, he was being billed as "King." In 1918, after the closing down of 'Storyville' (the city's red-light district), Oliver moved to Chicago. In 1922, "King Oliver's Creole Jazz Band" was formed in Chicago, and Joe sent for Armstrong to join him as second cornetist. In hindsight, this was an auspicious momnent. It launched Armstrong on a career that made his name famous throughout the entire world, and indirectly ensured the spread of Jazz across the USA, and eventually the world.
In 1928, Oliver went to New York City, and from then on his fortunes declined. Throughout the early depression years of the 1930s, Oliver led several touring bands, and finally retired in 1937. Plagued by dental trouble, and unable to keep up with rapidly evolving Jazz styles, he died in obscurity while working as a poolroom marker in Savannah, GA.
The 1922 'Oliver's Creole Jazz Band' went on to make Jazz history with their 1923 Gennett recordings. The list of sidemen in his 1926-1928 big band, 'King Oliver's Dixie Syncopators', reads like a who's who of Jazz at the time. Oliver's original compositions, including "Dippermouth Blues", "Doctor Jazz", and "Canal Street Blues", are all Jazz standards. (Dippermouth was the nickname given to Louis Armstrong when he was attending the Waifs Home for Boys.)
There is an interesting sidelight on Oliver, Armstrong, and another Dixieland cornetist, "Bunk" Johnson. When Bunk Johnson was re-discovered in the 1930s, he told anybody who would listen that he - Bunk - was a great cornetist. Furthermore, Bunk claimed to have taught Louis Armstrong how to play Jazz. When Louis was later asked about this, Armstrong said that Bunk was a fine musician, but that his principal mentor was Joe "King" Oliver. To quote Louis: "He (King Oliver) became like a father to me."
HAPPY BIRTHDAY EDITH PIAF !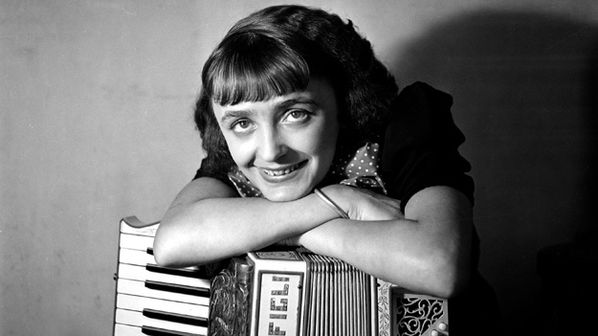 1915
Edith Piaf, vocalist.
b. Paris (Ménilmontant), France.
d. Oct. 11, 1963, Paris, France. (Cancer)
née: Edith Giovanna Gassion.
The name "Piaf" in French means 'little bird' and Edith became widely known as "The sad Little Sparrow" (due to a sad personal life.) She rose from an uneducated Paris street urchin to become an international star. She lost her only child (at age three).
Later, Edith became a victim of drug abuse problems. She managed to survive three car accidents, while taking a seemingly endless parade of lovers, (one of whom died in a plane crash while on his way to visit her). While she helped many of her lovers to become songwriters or singers, some of them badly mistreated her.
Many of her recorded songs captured the essence of the French soul, and became world wide hits. Among them were "La Vie en Rose," "Milord," "Mon L'egionnaire," "L'Hymne à l'Amour," and "Non, Je Ne Regrette Rien" among them -- that many of her fans felt. Still revered as France's greatest Popular singer. Her biography is the stuff that legends are made of.
190
8
William "Bill" Carlisle, C&W voca
ls.
Member: 'The Carlisle Brothers' vocal group.
d. Nov. 5, 1989, Santa Rosa, California, USA.
He was a young jazz trumpeter in love with a style of music that reached its creative peak while he was still in diapers. Wynton Marsalis? No...Lu Watters, one of the leading New Orleans revivalists of the 1940s. Watters was a die-hard fan of King Oliver's Original Creole Jazz Band (which included a young Louis Armstrong); his Yerba Buena Jazz Band featured the two-trumpet lineup made famous by Oliver. Watters and the other white revivalists believed in the primacy of early jazz -- specifically, the music made in New Orleans by black musicians during the '10s and '20s -- eschewing subsequent stylistic developments like swing and bop.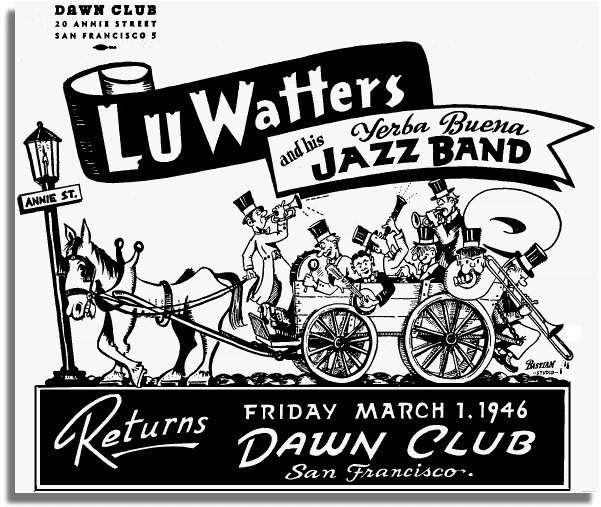 The Yerba Buena Jazz Band was founded in 1939 and Watters drew its members from a large swing group he led in Oakland, CA. His intent was to resuscitate the Oliver style, which he did with a great deal of success. Although Dixieland revivalists were a dime a dozen in the '40s, the Yerba Buena Jazz Band stood apart by virtue of its authenticity and helped spread the revival worldwide.
The band began playing the Dawn Club in San Francisco in 1939 and the gig continued until Watters was drafted in 1942. The band regrouped after the war and returned to the Dawn Club, where they attained great popularity. In 1947, they moved to Hambone Kelly's in El Cerrito, where they remained until Watters broke up the band in 1950. On its most influential recordings, made in the mid-'40s, the group included Watters on first trumpet, Bob Scobey on second trumpet, Harry Mordecai on banjo, Bob Helm on clarinet, Turk Murphy on trombone, Bill Dart on drums, Wally Rose on piano, and Dick Lammi on tuba.
Scobey and Murphy went on to lead their own popular Dixieland outfits. Besides playing tunes from the trad repertoire, Watters also supplied new arrangements and compositions. Watters retired from playing music full-time in 1957; he studied geology and later became a chef. He began playing again in 1963, performing with Turk Murphy's band at anti-nuclear rallies in Northern California. He made one last record before retiring.
~ Chris Kelsey
Solid! -- Lu Watters and the Yerba Buena Jazz Band
Notable Events Occurring
Noel Coward's musical "Pacific 1860," p
remiered in London, England.



1973.
Casco Williams
died in New York (Harlem), NY, USA.
Age: 79.
Worked with pianist James P. Johnson.
Songs Recorded/Released
Earl Fuller's Rector Novelty Orchestra
1924
I Ain't Got Nobody To Love
Paul Whiteman and his Orchestra -
Where's My Sweetie Hiding?
Harry Reser and his Orchestra
Kentucky's Way Of Sayin' "Good Mornin'"
Zack Whyte and his Chocolate Beau Brummels
Good Feelin'

Blues Wailin' Blues
Louis Armstrong and his Orchestra
Shoe Shine Boy

Solitude

Thanks A Million
Barney Bigard and his Jazzopators
Clouds In My Heart

Frolic Sam

Stompy Jones

Caravan
Mezzrow - Ladnier Quintet
Ain't Gonna Give Nobody None O' This Jelly-Roll

Gettin' Together

If You See Me Comin' - Vocal refrain by Teddy Bunn

Royal Garden Blues
Abe Lyman and his Californians
Oh! How I Hate To Get Up In The Morning

Lonely Breeze - Vocal chorus by Eddie Holly

Missouri Scrambler
LYRICS:
Hold me close and hold me fast
This is la vie en rose
When you kiss me, Heaven sighs
And though I close my eyes
I see la vie en rose
When you press me to your heart
I'm in a world apart
A world where roses bloom
And when you speak
Angels sing from above
Every day words
Seem to turn into love songs
Give your heart and soul to me
And life will always be
La vie en rose
I thought that love was just a word
They sang about in songs I heard
It took your kisses to reveal
That I was wrong, and love is real
Hold me close and hold me fast
The magic spell you cast
This is la vie en rose
When you kiss me, Heaven sighs
And though I close my eyes
I see la vie en rose
When you press me to your heart
I'm in a world apart
A world where roses bloom
And when you speak
Angels sing from above
Every day words
Seem to turn into love songs
Give your heart and soul to me
And life will always be
La vie en rose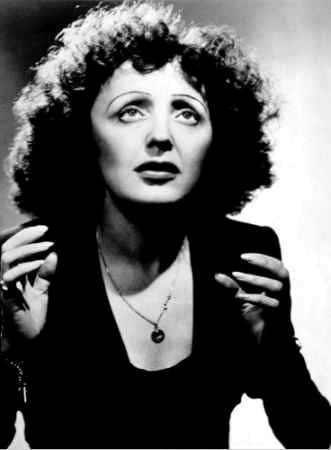 And all those who have provided content,
images and videos for this site.