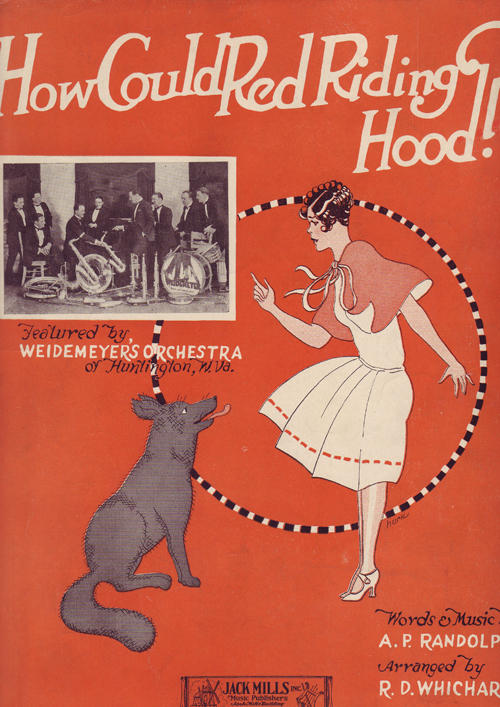 BIRTHDAYS
Hans Albers
Hans Albers (September 22, 1891 – July 24, 1960) German actor and singer. He was the biggest male movie star in Germany between 1930 and 1945 and one of the most popular German actors of the twentieth century.
Life and work
Hans Albers was born in Hamburg, the son of a butcher, and grew up in the district of St. Georg. He was seriously interested in acting by his late teens and took acting classes without the knowledge of his parents. In 1915 Albers was drafted to serve in the German Army in World War I, but was wounded early on. After the war Albers moved to Berlin, where he found work as a comedic actor in various Weimar-Era Berlin theatres. His breakthrough performance was that of a waiter in the play Verbrecher (Criminals). It was also in Berlin that Albers began a long-term relationship with half-Jewish actress Hansi Burg (1898–1975). The relationship ended only when he died in 1960.
After roles in over one hundred silent films, Albers starred in the first German talkie Die Nacht gehört uns (The Night Belongs to Us) in 1929. Soon thereafter, Albers played big-mouthed strong man Mazeppa alongside Marlene Dietrich in her star-making classic Der blaue Engel (The Blue Angel). Albers himself shot to fame in 1930 with the movie The Copper and constantly enhanced his star status with similar daredevil roles in the 1930s. He was probably at his best when teamed-up with fellow German movie legend Heinz Rühmann, as in Bomben auf Monte Carlo (1931) and Der Mann, der Sherlock Holmes war (1937). Many of Albers' songs from his movies became huge hits and some even remain popular to this day.
When the Nazis came to power in 1933, Albers and his Jewish girlfriend Hansi Burg moved to Starnberger See in Bavaria. While Albers himself never showed public support for the Nazi regime, he became the most popular actor under Nazi rule. The actor nevertheless, avoided an overly close association in public. As the ultimate sign of his popularity, the Nazis even silently accepted his relationship with Hansi Burg for a long time. But Albers finally gave in to the pressure. Hansi Burg went to Switzerland and then to Great Britain in 1939, but they secretly remained a couple with him even managing to send her financial support. They were reunited after the war, when she returned to Germany in a British uniform.
In 1943, Albers was paid a huge sum of money to star in Ufa's big-budgeted anniversary picture Münchhausen but was careful not to give the impression that he was endorsing the National Socialist regime, which was indeed, never asked of him. Also in 1943, Albers starred in another classic German film Große Freiheit Nr. 7 with actress Ilse Werner. Some of the scenes are said to have been shot in Prague because of bomb damage to Hamburg. The sailing ship Padua for the outdoor scenes of the film has survived under Soviet and Russian flag until this day as Krusenstern.
After World War II, well-funded Albers avoided the financial plight and professional banning many actors faced on account of his association with Hansi Burg. Nevertheless, German "heroes" were considered undesirable by the occupation government that wanted to promote their own. This accounted for a major break in his career and made him hard to cast. Eventually he found an opening with respectful wisdom-with-age type character parts with some public acclaim, but with these never again enjoyed the huge stardom of the 1930s and early 1940s. By the early 1950s, his age finally showed and his powerful presence and freshness was almost gone. This was promoted by his increasing alcoholism during the 1950s. Yet he remained active in movies until the very end. Albers died in 1960 in a sanatorium near the Starnberg See of internal bleedings. The whole nation mourned his loss.
Taking a position in Germany that roughly corresponds with that of John Wayne in the USA, Albers' name will forever be closely associated with the North German port city of Hamburg, and especially the Hamburg neighbourhood of St. Pauli, where there is a square named "Hans-Albers-Platz". Today he is probably more known for his music than his films, and his music is still widely known in modern Germany, even among young people. Outside of Northern Europe, however, Albers remains virtually unknown, although the image of an older man in a seaman's cap and raincoat playing accordion and singing may be recognised by many outside of Germany, even if they don't know that this image is based on Hans Albers. As a case in point, McDonald's used such an image in an American television ad campaign in 1986. In reality, Albers had no experience on the water, this being restricted to a one-day trip to Heligoland.
Many of Albers' songs were humorous tales of drunken, womanizing sailors on shore-leave, with double entendres such as "It hurts the first time, but with time, you get used to it" in reference to a girl falling in love for the first time. Albers' songs were often peppered with expressions in Low German, which is spoken in Northern Germany. His most famous song by far is Auf der Reeperbahn nachts um halb eins, ("On the Reeperbahn at Half Past Midnight") which has become one of the best known songs about Hamburg and an unofficial anthem of the colourful neighbourhood of St. Pauli. The Hans-Albers-Platz, one block south of the Reeperbahn, has a statue of Albers, by the German artist Jörg Immendorff.
Hans Albers
b. New York, NY, USA.
Most active during the 1920's and 1930's, Dave was a typical Tin Pan Alley composer, writing songs on demand. He started his career as a staff pianist and song plugger for various New York City music publishing companies. Later, he went on the vaudeville circuits as accompanist to stars such as Al Jolson, Frank Fay and Sophie Tucker. As is typical of all Tin Pan Alley musicians, he collaborated with many different lyricists.
~Brief Chronology:
"Cecilia"
1927
"Me and My Shadow"
"Back in Your Own Backyard"
"There's a Rainbow 'Round My Shoulder"
, Billy Rose lyric.
"Golden Gate", From Picture 'The Singing Fool' with Al Jolson.
1930
"I'm Following You", Ballard MacDonald lyric.
From the picture 'It's A Great Life'.
19?? "I'm Keeping Company"
1931
"Wabash Moon", Billy McKenny and Morton Downey lyrics.
LeRoy Holmes (born Alvin Holmes) was an American songwriter, composer, arranger and conductor.
Holmes studied music at Northwestern University in Evanston, Illinois and the Juilliard School in New York, before working with a number of bandleaders during the 1930s and early 40s. These included Ernst Toch, Vincent Lopez, and Harry James
After serving as a lieutenant in the US Navy during the Second World War, he moved to Hollywood, where he was hired by MGM Music Studios as a house arranger and conductor, before later moving to United Artists. During his time with MGM, he backed numerous vocalists, including Judy Garland, and in 1954 made what is possibly his best known recording, a version of the theme to the film The High and the Mighty. The song is known for its distinctive accompanying whistling, which was provided by Fred Lowery. Holmes provided the orchestration for Tommy Edwards epic 1958 hit "It's All In The Game", and tried rock and R&B with his backing to the Impalas "Sorry (I Ran All The Way Home)". Holmes also wrote the theme song to the television series International Detective.
He moved to United Artists Records in the early 1960s, where he contributed to many compilations of movie themes, released albums under his own name and backed a succession of singers, notably Gloria Lynne and Shirley Bassey. In addition, he produced albums for a number of United Artists acts, including the Briarwood Singers. He also worked on the music for the 1977 film The Chicken Chronicles (see 1977 in film).
LeRoy Holmes - Wikipedia
b. Indianapolis, IN, USA.
Jenning's sound has been compared to Tiny Grimes with a hint of early Charlie Christian. A peer of Billy Butler, Jennings played with Louis Jordan in the late '40s and early '50s. He also recorded R&B sides with Leo Parker and Bill Doggett.
d. Aug. 27, 2004, Ellington, CT, USA.
As a child, Sy studied violin with his father, Louis Giaquinto, as well as with Louis Eaton and Jacques Gordon, and piano with Jesse Downer Eaton. During 1931 to 1937, Sy toured on the road playing violin with 'Barney Rapp and His New Englanders'. In 1938-39, he did recording work in N.Y. with conductor and composer Alphonso D'Artega, and also played violin with the Hartford Symphony Orchestra from the late 1930s to the early 1940's. Beginning in 1939, he also performed on the violin, piano and organ with the Paul Landerman Orchestra, in both the classical string quartet and the dance band at the Bond Hotel in Hartford.
Serving in the U. S. Army during WW II, Sy performed with the Army Symphony Orchestra, Marching Band and Big Band for the soldiers and public while stationed at Fort Devens, MA, and Camp Lee, VA. When the war ended, he returned to Hartford, and again played with his friend Paul Landerman and his Orchestra. In the early 1950's, Sy formed his own group performing in the Hartford area for many enjoyable years up to the late 1970's with members that included: Seymour Rosenberg, Carl Angelica, Everett Vale ( former drummer with the Frankie Carle Orch.), and Sal Cugno.
From 1963 to 1983, Sy taught at the 'Hartford Conservatory of Music', himself being a student there in the 1920's. For the various bands in which he worked, solo, and for recordings, Sy also composed many songs and did arrangements. He was a member of the Musicians Union, Local 400 for over 60 years, as well as serving on the Union Board. Sy was predeceased by his brother, Mario Giaquinto, who was a musician, being a staff guitarist at CBS and working at NBC in the 1930's with Don Voorhees and Victor Young.
1919
b. Saratoga Springs, New York, NY, USA.
Best recalled for his work on 'Your Show of Shows'.
Worked with vocalist/guitarist Frank Stokes recording as 'The Beale Street Shieks'
Best known for his work in collaboration with guitar partner Frank Stokes, Dan Sane was born in Michigan, Mississippi on
September 22, 1896
Upon relocating to Memphis during the 1920s, he played in the string band led by violinist Will Batts; there Sane first began playing with Stokes, and the two guitarists also worked together in Jack Kelly's jug band. When the duo made their first recordings for the Paramount label in 1927, they had emerged among the most complementary duos in all of the blues, with Sane's flatpicking ideally embellished by Stokes' fluid rhythms. They moved to Victor in 1928, but by the following year were back on Paramount; these 1929 sides were their last together, although Sane continued performing with Stokes up until the latter's 1952 retirement. Sane died in Memphis on February 18, 1956.
d. August 17, 1951, Sedgwick, CO, USA.
actor, died.
Jimmy Bryant - Wikipedia
Irving Berlin, songwriter
died in New York, NY, USA.
died in Cleveland, MS, USA.
Arthur Pryor's Band
Benson Orchestra of Chicago
I Love to Fall Asleep and Wake Up in My Mammy's Arms
Paul Whiteman and his Orchestra - Second Hand Rose


Allstar trio and
Orchestra
Just A Girl That Men Forget
Brox Sisters
Nobody Loves You Like I Do

Sweetest Little Rose in Tennessee
B. F. Goodrich Silvertown Orchestra - Brown Eyes Why Are You Blue
Earl Gresh's Gangplank
Orchestra -
Freshie
Tommy Christian and his Orchestra - How Could Red Riding Hood
The Radiolites (B. Selvin orch.).
Isham Jones and his
Orchestra
University Six
That's A Good Girl
Wait'll See(My Brand New Mama)
Harry Archer and his
Orchestra
Paul Whiteman and his Orchestra
Dancing Tambourine

Wang Wang Blues
Lil Hardaway's Orchestra
Get Easy Blues
Milenberg Joys
Slim Lamar's Southerners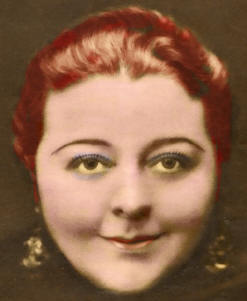 Vaughn DeLeath
1929
Speckled Red (Rufus Perryman).
Wilkins Street Stomp



1932



Duke Ellington and his
Orchestra
Swing Low


Mary Johnson Blues


Meyer Davis and his Orchestra
Heat wave
Lonely Heart
Easter Parade
How's Chances
Goodbye Love
I've An Evening for Sale
Hopelessly in Love With You
Tommy Dorsey and his
Orchestra
Stompin' at the Stadium

Sailing at Midnight
LYRICS:
Second Hand Rose
Father had a bus'ness, strictly second hand,
Ev'ry thing from toothpicks to a baby grand;
Stuff in our apartment came from Father's store -
Even things I'm wearing someone wore before.
It's no wonder that I feel abused;
I never have a thing that ain't been used.
I'm wearing second hand hats, second hand clothes,
That's why they call me Second Hand Rose.
Even our piano in the parlor,
Father bought for ten cents on the dollar.
Second hand pearls, I'm wearing second hand curls.
I never get a single thing that's new.
Even Jake the plumber, he's the man I adore,
Had the nerve to tell me he's been married before.
Ev'ryone knows that I'm just Second Hand Rose
From Second Avenue.
I'm wearing second hand shoes, second hand hose,
All the girls hand me their second hand beaux.
Even my pajamas when I don 'em
Have somebody else's 'nitials on 'em.
Second hand rings, I'm sick of second hand things,
I never get what other girlies do.
Once while strolling through the Ritz a girl got my coat;
She nudged her friend and said, "Oh, look there's my old fur coat!"
Ev'ryone knows that I'm just Second Hand Rose
From Second Avenue,
From Second Avenue.
brought to you by...
~confetta