Happy Birthday Marilyn Miller!

BIRTHDAYS
Marilyn Miller, dancer/vocals
d. April 7, 1936, infection following sinus surgery.
One of the best female tap dancers of the 1920s, Marilyn began her career in vaudeville as part of the "The Five Columbians", her family's vaudeville act, where she was billed as "Miss Sugarplum". Marilyn had arrived in New York City in 1914, - immediately began working on the New York stages.
A talented dancer, gifted singer, and actress, she became a Ziegfeld protege (and sometime mistress) in 1918. She debuted in the 1918 edition of the Ziegfeld follies. The Dec. 21, 1920 musical Sally was meant as a Musical Comedy starring debut for the then 22 year old Miller. The show was one of the top five money-makers of the 1920s.
She went on to appear in three Hollywood films - including the 1929 full technicolor and sound version of Sally (which was far less successful than the original Ziegfeld Broadway version in which she starred. Marilyn most certainly would have been in many more movies, except for her death at age 37 (infection after sinus operation). The 1949 film Look For The silver Lining was a biopic of her life. It starred June Haver as Marilyn.
Elmer E. Crumbley, trombone
b. King Fisher, OK, MA, USA.
Worked with Victoria Spivey.
Trombonist Elmer Crumbley made a lifetime out of music starting out in the days, and more importantly the places, where the end of his slide was likely to wind up tangled in tumbleweed or an over-eager lasso. In his later years the trombonist was still serving up a taste for folks who hadn't tired of traditional swing sounds, as in the audiences who bought tickets for '60s and '70s editions of the Cab Callowayand Earl Hines bands. He would then often be surrounded by much younger players, this veteran of oufits such as the Dandie Dixie Minstrels, a group Crumbley joined in 1926 in between stints with bandleader Lloyd Hunter. In the fall of 1930 the trombonist had made it as far east as Kansas City and the George E. Lee band; not bad considering he had started out in an Oklahoma town named after a snake and had only proceeded to move further west initially. Crumbley worked with western swing pioneer Tommy Douglas in Nebraska in the early '30s as well as another of that state`s bandleaders, Bill Owens. But he continued to work with Hunter as well as players such as Jabbo Smith and a Chicago hit with Erskine Tate.
The trombonist called up his own ensemble in Omaha in 1934 but by the end of the year had joined up with the Jimmie Lunceford band. He was like many players who had the experience of playing in this wonderful band--totally satisfied, or at least contented enough to stay on the band for the next 13 years. Subsequently Crumbley blew, sometimes bursting into song, with Eddie Wilcox as well as Lucky Millinder and Erskine Hawkins. European audiences enjoyed the trombonist in the late '50s on tour with Sammy Price, a period when he also became part of the scene at the
Apollo
in Harlem with a lively combo led by Reuben Phillips. By the middle of the next decade the seemingly indestructible careers of both Calloway and Hines were keeping Crumbley in slide oil.
~ Eugene Chadbourne
1917
Velma Middleton, singer/dancer
b. St. Louis, MO, USA.
d. Feb. 10, 1961 Freetown, Sierra Leone.
Sang with Louis Armstrong, Trummy Young, and Barney Bigard. Velma Middleton spent most of her career as Louis Armstrong's singer. She was originally a dancer and, although overweight, she often did splits on stage including during the Armstrong years. Middleton had an average but reasonably pleasing and good-humored voice.
After freelancing — including visiting South America in 1938 with Connie McLean's Orchestra and working as a solo act — she joined Louis Armstrong's big band in 1942, appearing on some Soundies with Satch).
After Armstrong broke up the orchestra in 1947, Middleton joined his All-Stars. She was often used for comedy relief (such as for duets with Satch on "That's My Desire" and "Baby, It's Cold Outside") and occasional features. Jazz critics rarely thought highly of Middleton's singing, but Armstrong considered her part of his family, and she was a constant part of his show.
- by Scott Yanow
Marika Papagika
Marika Papagika (Greek: Μαρίκα Παπαγκίκα, née Katsoris; September 1, 1890 – August 2, 1943) was a popular Greek singer in the early 20th century and one of the first Greek women singers to be heard on sound recordings.
Biography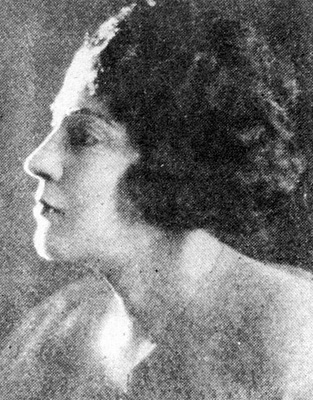 Marika Papagika was born on the island of Kos on September 1, 1890. In late 1913 or early 1914, she recorded for the Gramophone Company in Alexandria, Egypt. Only one of those recordings has so far been found.
She emigrated to America through Ellis Island in 1915 with her husband, Kostas (Gus) Papagika, a cymbalom player who was also her accompanist. In July 1918, she made her first trial recording in the States for Victor Records, though her first published Victor recordings were made in December of that year. In July, 1919 she also began recording for Columbia Records. Marika Papagika was thus among the first to record Greek music in the USA. She also recorded a number of songs in Turkish. By 1925, Marika and Kostas had opened a nightclub on in New York on W. 34th St near 8th Ave, called Marika's, likely the first café-aman—a gathering place characterized by Greek cuisine and Greek music—to appear in the States. Marika's wasn't just a café-aman, but a speakeasy for Greek people as well as for other Mediterranean immigrants. Marika's attracted not only Greeks as regular patrons, but also Albanians, Arabs, Armenians, Bulgarians and Turks.
Between 1918 and 1929, she recorded at least 232 performances of café-aman styled songs, including kleftiko demotikο (Greek traditional songs about Klephts, heroic brigands), rebetiko, and light classical pieces, many of them overlapping with her chief rival in Greek music sales in the United States, Koula Antonopoulos (known on her recordings as Kyria Koula or "Madame Coula").
Marika's café-aman was a successful business until the stock market crashed. The club closed in 1930, and Marika Papagika's recording career ended, except for four sides recorded for Victor in 1937.
In her later years Marika lived with her husband on Staten Island, New York, where she died on August 2, 1943.
Musical style
Marika Papagika distinguished herself from most of her contemporaries by virtue of her sweet soprano voice with its relatively high tessitura, her vocal timbre, somewhat reminiscent of Western classical singers, and her diction. The style and sound of her recordings is further distinguished by the particular accompaniment which graced most of them, namely the unusual combination of cymbalom and violoncello, plus a violin or a clarinet, and, very occasionally, a xylophone. Her occasional forays into more purely Western songs also set her apart from her female contemporaries on both sides of the Atlantic. It is perhaps reasonable to understand the performance styles of Mr. & Mrs Papagika & Co. as a true echo of the "santouro-violi" (santouri and violin) music of late 19th century urban Ottoman and mainland Greece.
Musical collaborators
The major source of information as to Papagika's accompanists is Richard Spottswood's Ethnic Music On Records Vol 3 pp 1197–1204. Papagika was accompanied on all but about 50 of her recordings by her husband Gus and by cellist Markos Sifnios, one of very few cellists in Greek folk music recordings. The upper instrumental part was usually played by one of various violinists, including Athanasios Makedonas, Vangelis Naftis (to whom she calls out on the song "Aïdinikos Horos"), George Theologou, and the Epirot Alexis Zoumbas, or by a clarinettist, most frequently Nicholas Relias (1922-1925), and on one session Pete Mamakos. Some orchestral accompaniments were directed by Nathaniel Shilkret, some by hitherto anonymous directors.
Revival of interest
After her death, Papagika's music faded into obscurity, and was only available to those with access to her 78 rpm records, often collectors and enthusiasts in the USA and in Greece. From 1976 onwards, with the first crop of LP reissues of Greek music from the earlier decades of the 20th century, her songs were again to be heard. In Greece a total of at least twenty-nine of her songs were reissued on eight LPs between 1976 and 1984 (see discography). In 1984(?) a USA-produced LP featured two Papagika songs. During the analogue reissue era Papagika was thus represented as generously on LP as her colleague Roza Eskenazi, and considerably more than Rita Abadzi and Madame Coula. Since the early 1990s, Papagika's songs have featured regularly in American, French, and Greek-produced CD reissues focusing on the musical genre often called "rebetiko", including the first reissue solely dedicated to her, a 19-track compilation released in 1994 by Alma Criolla Records, USA. In 1995, Marika Papagika was the subject of an episode of NPR's All Things Considered where Dick Spottswood introduced her music to the North American audience. Τhe first Greek reissue entirely dedicated to Papagika appeared in 1999, and this was expanded to a 3-CD set in 2008, presenting a grand total of 52 songs. A recent USA LP reissue has included seven songs previously not reissued.
Marika Papagika
Arthur Edward "Art" Pepper, saxes
b. Gardena, CA, USA d. June 1, 1982,
Panorama City, CA, USA.
American jazz musician noted for the beauty of his sound and his improvisations on alto saxophone, and a major figure in the 1950s in West Coast jazz.
Lawrence Walker
C&W bandleader
b. Duson, LA, USA.
Lawrence Walker (September 1, 1907 Duson, Louisiana – August 15, 1968 Rayne, Louisiana) was a Cajun accordionist. He is known for his original songs, including Reno Waltz, Evangeline Waltz, Bosco Stomp, and Mamou Two Step.
Biography
Lawrence Walker was the son of Allen Walker a fiddle player. At 13 Walker began playing in a band with his father and brother Elton, who was also a fiddler. They recorded their first record in 1929 with Bluebird Records. In 1936, Walker performed at the National Folk Festival. Although known for his accordion playing, he made most of his money through rice farming. He focused on music after World War II when he toured with his band The Wandering Aces. Walker died in Rayne, Louisiana of heart failure.
Accordion Playing
Wallker was known for his ability as well as his showmanship on the accordion. Walker was able to please crowds as well as win many accordion contests.
Legacy
Walker wrote only original songs, many of which are still in Cajun repertoire. Walker was inducted into the Cajun French Music Association Hall of Fame in 1997 – its inaugural year.
Sammy Weiss, Drums
d. 1977
Weiss played in New York with many of the most prominent white jazz musicians of the '30s and early '40s, including Adrian Rollini, Wingy Manone, Miff Mole, Artie Shaw, Benny Goodman, and Tommy Dorsey. He also worked with Louis Armstrong, Paul Whiteman, Louis Prima, and Erskine Hawkins, among others.
After moving to California in 1945 Weiss led his own successful orchestra and worked freelance. Weiss led bands throughout the '60s, and also worked in television; his TV work included appearances on the Jack Benny Program in 1961 and 1964.
- by Chris Kelsey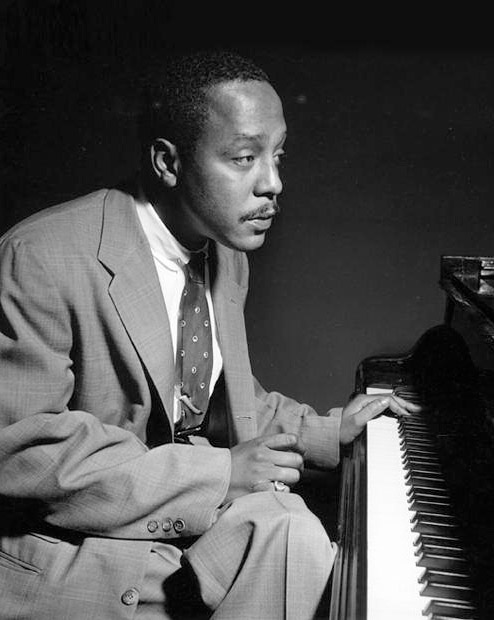 died in New York, NY, USA.
1985.
died in Long Island, NY, USA.
*This photo was taken in the Vox Phonograph Studio, Berlin in 1925.
Sam Wooding and his Orchestra
1925 -
Seated, Left to Right:
Tommy Ladnier
(trumpet), John Warren (tuba)(behind), Sam Wooding (piano/leader), Willie Lewis (reeds), George Howe (drums).
Standing, Left to Right:
Herb Flemming (trombone), Eugene Sedric (reeds), Johnny Mitchell (banjo), Bobby Martin (trumpet), Garvin Bushell (reeds), Maceo Edwards (trumpet).
George Dixon, sax/trumpet/arranger
died in Chicago, IL, USA.
Age: 85.
Played with Earl "Fatha" Hines.
Louis Armstrong postage stamp.
Art Hickman and his Orchestra
Paul Whiteman and his Orchestra
Paul Whiteman and his Orch

Tune: Gershwin


McKenzie's Candy Kids - Hot Honey



Bessie Smith - My Man Blues
Miff Mole and his (Little) Molers
-
Honolulu Blues
Miff Mole and his (Little) Molers
-
My Gal Sal
Hoagy Carmichael and his Orchestra - Sing It Way Down Low
Annette Hanshaw - Don't Blame Me

Annette Hanshaw - It's The Talk Of The Town
Emmett Miller accompanied
by his Georgia Crackers -
Anytime
(Dorothy Fields, Jimmy McHugh)
For falling in love with you.
When you do the things you do
The thrill that I'm feeling,
If that doggone moon above
Someone like you to love.
As sweet as a kiss can be,
And blame all your charms
As sweet as a kiss can be,
And blame all your charms
IT'S THE TALK OF THE TOWN
(Jerry Livingston / Marty Symes / Al J. Neiburg, 1933)
We were more than lovers,
We were more than sweethearts,
It's so hard to understand.
Don't know why it happened,
Don't know how it started,
Why should we be strangers,
Everybody knows you left me,
It's the talk of the town . . .
'Though it's just a week,
Everybody knows you left me,
It's the talk of the town . . .
To friends and relations,
Announcing our weddin' day
Friends and our relations,
Let's make up sweetheart,
How can love like ours be ended?
It's the talk of the town . . .
Let's make up sweetheart,
How can love like ours be ended?
It's the talk of the town . . . hmm
It's the talk of the town.