1906
Joe Darensbourg, Clarinet
b. Baton Rouge, LA, USA.
Joe Darensbourg
(
July 9
,1906
–
May 24
, 1985
) was an American New
Orleans based jazz clarinetist and saxophonist notable for his work with Buddy Petit,Jelly Roll Morton, Charlie Creath, Fate Marable,Andy Kirk, Johnny Wittwer,Kid Ory, Wingy Manone, Joe Liggins and Louis Armstrong.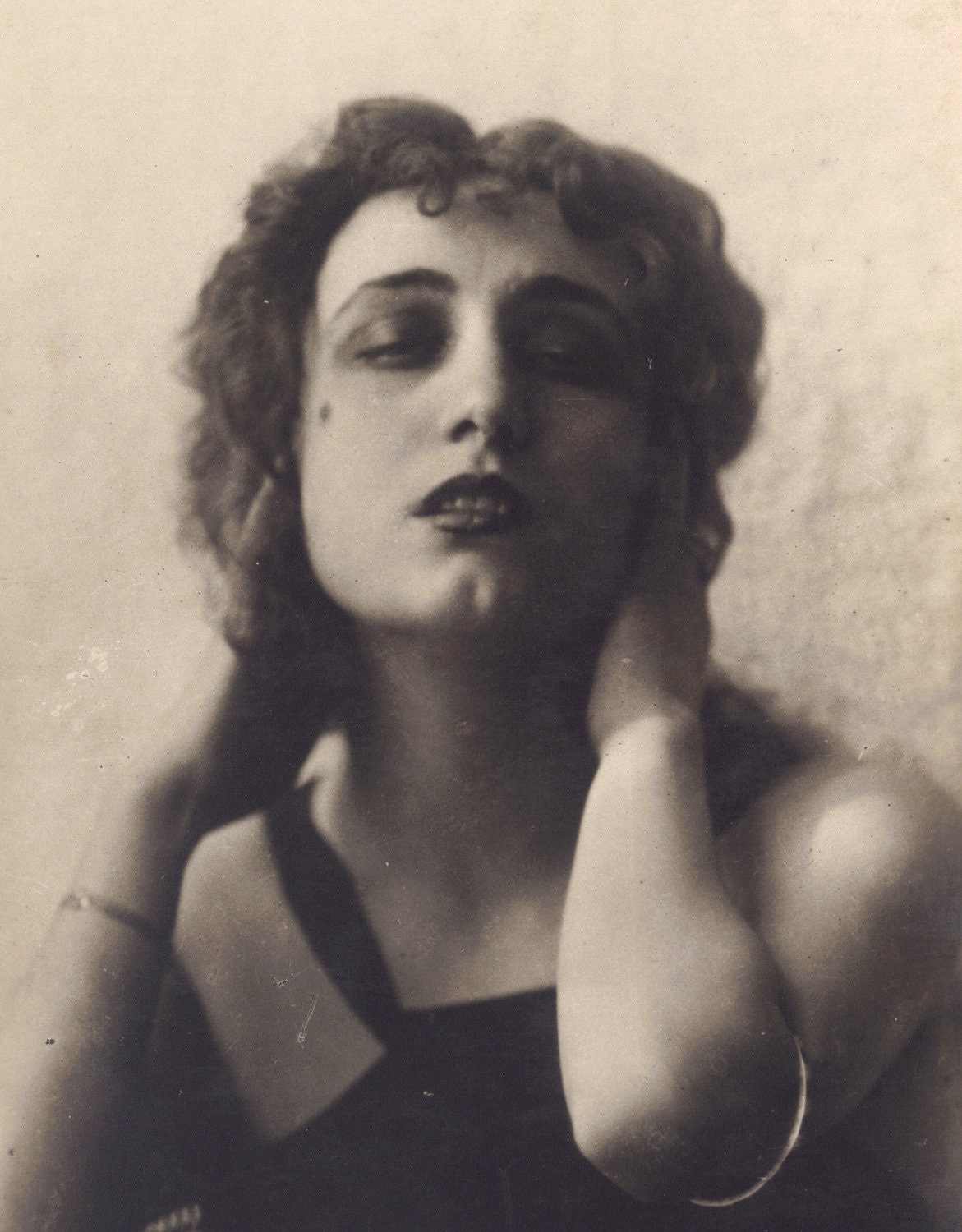 1894
Anna Fougez
Italian Actress, writer and singer
Maria Annina Laganà Pappacena, best known as Anna Fougez (9 July 1894 – 11 September 1966) was an Italian actress and singer.
Born in Taranto, at 6 years old Pappacena became orphan of both her parents, and was adopted by her aunt. She was a child prodigy, debuting as a café-chantant singer aged eight, and at 9 years old she was already a star, performing as a canzone napoletana singer in Milan, Paris and Naples. She adopted her stage name as a tribute to French singer Eugénie Fougère.
While at that time the success of variety artists was in general short and ephemeral, Fougez was a real diva for several decades, and was the most paid Italian artist of her time. Reasons for her ensuring success include her ability in choosing her repertoire and adapting it to her figure, her peculiar beauty, more elegant and very different from the other actresses of her time, her ability to readily interact with the audience, and her particular costumes, which she mostly drew by herself, and which influenced the Italian fashion of the time. She was also in good relations with Fascism, and shortly before the March on Rome composed and performed in front of Benito Mussolini the song "Fox-trot di Mussolini".
Between the second half of the 1910s and the early 1920s Fougez starred in a number of silent films of good success. In 1928, together with her second husband, the French dancer René Thano, she started her own revue company, "Grande rivista italiana". In 1931, she wrote her memoirs, Il mondo parla ed io passo (i.e. "The world speaks and I pass"). In 1940, still famous, she eventually retired from showbusiness.
Anna Fougez
d. , 1987, Los Angeles, CA, USA.
After attempting to learn various brass instruments, Joe settled down to study musical composition and piano arrangement. After moving to California, he began writing for, and playing with local bands, graduating in the 1940s to the respected units of Cee Pee Johnson and Sammy Franklin. He was working with the latter when, in 1945, he left to form his own group, the Honeydrippers. 'Joe Liggins And His Honeydrippers' first recorded for Exclusive, with whom they had 10 hits between 1945 and 1949 - including the huge crossover hits "The Honeydripper", and "I've Got A Right To Cry".
In 1950, he followed his brother Jimmy, to Specialty Records where the hits continued with "Rag Mop" and the hugely successful "Pink Champagne' ( Billboard"s number 1 blues record of the year). Leaving Specialty in 1954, Liggins went briefly to Mercury (1954). In 1956, he was with Aladdin Records, before returning to Mercury to record an album in 1962. Later singles appeared on tiny independents such as his own Honeydripper label and Jimmy Liggins' Duplex Records, and he was enjoying something of a renaissance at the time of his death
Nobody's Sweetheart Now
in 1987.
1915
June Richmond, Vocal
b. Chicago, IL, USA. d. 1962.
Biography by
~ Scott Yanow
June Richmond became one of the very first black singers to be featured regularly with a white band when she performed with Jimmy Dorsey's Orchestra in 1938. An enthusiastic vocalist who was excellent on blues but also effective on ballads, Richmond was a popular attraction during the swing era although never a major name. She worked with Les Hite early on in California, toured with Dorsey, was with Cab Calloway (1938) and then became best-known for her association with Andy Kirk's Orchestra during 1939-42. She became a solo act after leaving Kirk and then from 1948 on mostly worked in Europe, at first based in France and then later on in Scandinavia. June Richmond died of a heart attack at the age of 47. Her only recordings as a leader were four numbers in 1951 with Svend Asmussen and four selections with the Quincy Jones Orchestra in 1957.
Ted Steele, Bandleader/lyricist
b. Hartford CT, USA. d. Oct. 15, 1985 USA.
died in Las Vegas, NV, USA.
Earl Fuller's Rector Novelty Orchestra
Castle Valse Classique

One Fleeting Hour (Introducing: "My Dreams")
Art Hickman and his Orchestra
Art Hickman and his Orchestra -
Tell Me, Little Gypsy (Introducing: "Bells" from Ziefeld Follies of 1920)
Red Mckenzie and his Mound City Blue Blowers -
Barb Wire Blue
s

Busse's Buzzards - Deep Elm (You Tell 'Em I'm Blue)

Margaret Johnson accompanied by the Black and Blue Trio - Folks In New York City Ain't Like Folks Down South
Paul Ash and his Orchestra - Her Beaus Are Only Rainbows
Jack Hylton's Kit-Cat Band - Adorable
What Good Is "Good Morning" ?
Harry Reser and his Orchestra -
How Could Red Riding Hood ?
Harry Reser and his Orchestra -
Lo-Do-De-O
Black Birds Of Paradise - Bugahoma Blues
Muddy Water

Sugar!

Tishomingo Blues
The Cotton Pickers - He's A Good Man To Have Around
Paul Whiteman and his Orchestra
Paul Whiteman and his Orchestra -
Ain't Misbehavin'
-
Vocal refrain by
Jack Teagarden
MOANIN' LOW
~(Howard Dietz / Ralph Rainger)
I'm feeling mighty sick and sore
I said I'm feeling sick and sore
My man don't love me no more
My sweet man I love him so
Though he's mean as can be
Who needs the kind of woman like me
If sweet man should pass me by
Who needs the kind of woman like me
Don't know any reason why he treats me so poorly
What have I gone and done
With these worries when surely
I ain't deservin' it none
Who needs the kind of woman like me
Don't know any reason why he treats me so coolly
What have I gone and done
He makes my trouble double
With these worries when surely
Who needs the kind of a woman like me.
~Words and Music by Gus Kahn, Ernie Erdman, Billy Meyers, Elmer Schoebel - 1924
Verse:
You were ev -'ry -bod -y's sweet -heart,
And in our home town, each boy a -round,
But things are dif -f'rent to -day,
I'm might -y sor -ry to say:
You're No -bod -y's Sweet -heart now.
They don't bab -y you some -how,
Fan -cy hose, sil -ken gown
You'd be out of place in your own home town,
When you walk down the ave -e -nue,
I just can't be -lieve that it's you.
Paint -ed lips, Paint -ed eyes,
Wear -ing a Bird of Par -a -dise.
It all seems wrong some -how,
That you're No -bod -y's Sweet -heart now.
and all those who have provided content,
images and sound files for this site.
Save
Save