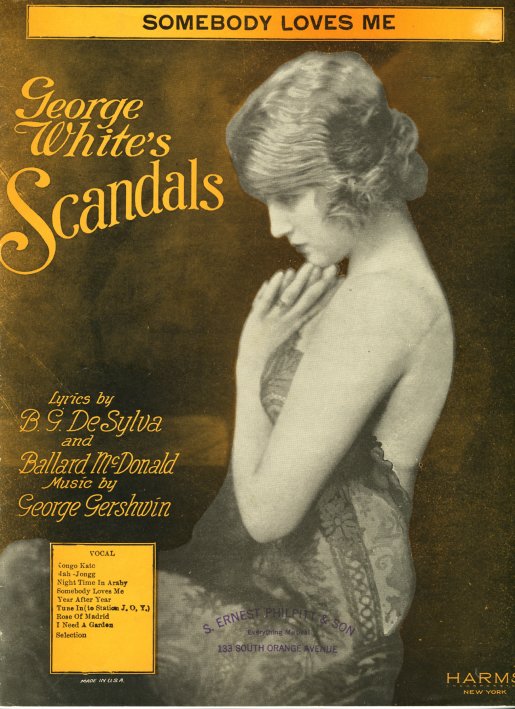 BIRTHDAYS
1905
Trombone/vocals b. Gold Hill, NC, USA.
d. 1986.
Biography
~by Scott Yanow
Clyde Bernhardt had a lengthy and episodic career. A decent trombone soloist who could play classic jazz, swing, dixieland and early r&b, Bernhardt was never a major innovator but he was a talented entertainer and an effective blues singer. Bernhardt grew up in Harrisburg, Pennsylvania. He had a rough childhood but was influenced as a teenager by music after seeing Ma Rainey and Bessie Smith perform. Bernhardt started on the trombone when he was 17 and developed fairly quickly. During 1923-31 he had gigs with many now-forgotten bands including Bill Eady's Ellwood Syncopators, Tillie Vennie, Odie Cromwell's Wolverine Syncopators, Charlie C. Grear's Original Midnite Ramblers, the Richard Cheatham Orchestra, the Whitman Sisters, Honey Brown's Orchestra and Ray Parker.
In 1931 Clyde Bernhardt spent some time with King Oliver as the veteran cornetist was beginning his downhill slide. The trombonist made it through the Depression years by playing with the Alabamians, Billy Fowler, Ira Coffeys' Walkathonians and Vernon Andrade. From that point on, he started getting better jobs and had stints with Edgar Hayes' Orchestra (1937-42), Jay McShann, Cecil Scott, Luis Russell, Claude Hopkins and the Bascomb Brothers. After leading his own group (The Blue Blazers), Bernhardt spent a second period with Russell (1948-51) and then played part-time with Joe Garland's Society Orchestra (1952-1970), sometimes also working a day job. He made his recording debut with Alex Hill in 1934 and recorded with Edgar Hayes, Dud Bascomb, Leonard Feather (1945), Pete Johnson and Wynonie Harris. Most significant were Berhardt's recordings as a leader during 1946-53; on some of those selections he was cast as a blues singer named Ed Barron.
Clyde Bernhardt is today best-known for his leadership of the Harlem Blues and Jazz Band during 1972-79, a band of veterans that recorded five albums featuring such players as Doc Cheatham, altoist Charlie Holmes, tenor-saxophonist Happy Caldwell, drummer Tommy Benford and singer Miss Rhapsody among others. When his health became shaky in late 1979, Bernhardt gave up the band (which continued without him) and eventually joined Barry Martyn's Legends Of Jazz where he remained until his death. Shortly before his passing, Clyde Bernhardt completed (with the assistance of Sheldon Harris) I Remember, one of the best and most informative of all jazz autobiographies.
Percy Gabriel, Bass
b. New Orleans, LA, USA.
Biography
~by Eugene Chadbourne
This artist grew up in a family that not only loved music but lived from it. His father Martin Gabriel, who died in the early '30s, was a well known musician in New Orleans. Since some of Percy Gabriel's siblings also played instruments, a family band was in the offing when some of the hard working performers were still in their adolescence. Beginning in the '30s, Percy Gabriel was branching out on his own in a city teeming with jazz action, at that point performing on tenor sax as well as bass. Brother Clarence Gabriel and he had a trio, following which Percy Gabriel joined a band led by Kid Rena. His next employer was Harold Dejan, whose main gigs were on boats sailing between New Orleans and New York. The idea to jump ship and stay in the Apple occured to many a jazzman in these circumstances. Gabriel did just that, adjusting to a new life in Harlem working with players such as Bob Robinson.
He also went on tour in Florida with Jack Sneed, a vocalist whose name sounds like it was invented by comedian W.C. Fields. Gabriel next showed up back in his hometown, playing there in a variety of outfits including ensembles led by Hubert Leary, Papa Celestin and Sidney Desvigne. Don Albert pulled him west to Texas for a stint in a territorial band, after which he once again returned to New Orleans, this time starting up his own band. But Gabriel was not bound to stay in one place blowing his horn, or rather thumping his bass. He was on to Chicago, on tour with Kansas City jazz maestro Jay McShann, on the west coast laying down something of a funkier beat with Jesse Price and then back in New Orleans once again. In the late '40s he gigged with players such as Lucky Millinder and Paul Barbarin, continuing to follow a muse rooted in classic New Orleans jazz.
Detroit turned out to be this player's stomping ground in the '50s. His brother Martin Gabriel, Jr., a clarinetist, joined him there in order to co-lead a combo called Gabriel´s New Orleans Jazz Band. In the '60s and '70s both brothers were working regularly out of the Motor City. In his old age Percy Gabriel became a valuable resource for music historians, providing anecdotes from eras when he admitted to working for only a dollar a night. Players on the frequently lame, underpaid Detroit scene probably had to reread these articles to make sure Gabriel wasn't talking about modern times.
1879
Composer/Leader b. Kansas City, MO, USA
d. April 17, 1955.
Became a nationally recognized ragtime composer just as ragtime was becoming the most popular music in the country. He wrote "Peaceful Henry" in 1905 when he was 26 years old. Published in Kansas City, the rag became a hit and was recorded by several orchestras. He would go on to write many popular rags, many named after locations in Kansas City, such as "The Muehlebach Rag," "The Baltimore Rag" and "The Country Club Rag."
E. Harry Kelly and Ragtime in Kansas City
Edward Harry Kelly - "Perfessor" Bill Edwards
Johnny Marvin (1897 - 1944) was an early recording artist, starting in 1924 and covering a twenty year period for many record labels.
Birth name:

John Senator Marvin
Born:

July 11, 1897
Butler, Oklahoma Territory
Died:

December 10, 1944
North Hollywood, California
Genres:

Jazz, Country music, Hawaiian
Instruments:

Ukulele
Labels:

Victor Records, Radiex, Harmony
Early years
Born in the Oklahoma Territory in 1897, Marvin ran away from home at age 16. He served in the US Navy during World War 1. After returning home, he went on the road as a vaudeville performer.
His first solo ukulele recording was in 1924, the song called "You know me Alabam" was recorded on the Radiex label using Johnny Marvin as his recording name. Marvin was an early adapter of the Martin Tiple style ukulele. It is probable that he was introduced to the new instrument due to a factory visit to the Martin factory in 1922. He was unsuccessful in obtaining an endorsement deal with Martin, who limited their support to a 20% discount for all performers.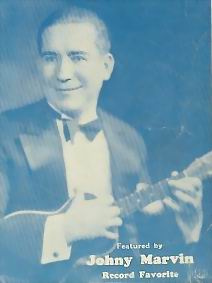 Pseudonyms
Marvin recorded 49 records for Victor Records from 1926 to 1930. His contract with Victor was not an exclusive one; he did performances and recordings under a large number of names with a variety of labels:
Elton Spence and His Ukulele




Ukulele Luke




Jack Lane and His Uke




George Thorne




Billy Hancock




Honey Duke and His Uke - Harmony Label




Jimmy May and His Uke




Ken Wallace




Harmony Musical Instruments Company of Chicago produced the Johnny Marvin Professional Tenor Ukulele as well as the "The Prince of Wales" made of traditional koa wood. He even presented a copy to the Prince of Wales on one of his trips to England. His endorsement of the Harmony company was a result of being unable to work out a deal with C. F. Martin & Company.
Relationships
Marvin's younger brother, Frankie, was also in the industry. It was Marvin who introduced Frankie to Gene Autry, another musician and the two roomed together in New York City. In 1930, Marvin introduced Autry to his friend Art Satherly of the American Record Label, a move which launched Autry's career.
Autry returned the favor when his career took off, bringing Frankie and Johnny into motion pictures and television to help with the music. The two brothers, though uncredited, were often seen on various Western television shows and in the Movies. Johnny Marvin was inducted into the Ukulele Hall of Fame in 2003. His citation reads in part "In the decade when the ukulele was enjoying its greatest popularity, Marvin was one of the premiere ukulele performers."
Hollywood
Johnny worked with Gene Autry in Hollywood. He is credited with providing songs for soundtracks on over 50 movies and television shows. As World War II geared up, Marvin joined the USO and was off to entertain the troops. He contracted Dengue fever, his Christian Scientist beliefs prevented him from receiving treatment and he returned home where he died on December 10, 1944.
The Ukulele Hall of Fame Museum - Johnny Marvin
Johnny Marvin (vocalist : tenor vocal)
Johnny and Frankie Marvin
Niño Ricardo, born as Manuel Serrapí, was a Flamenco composer, considered by some sources as the most accomplished flamenco player of his day. He played a significant part in the evolution of the flamenco guitar. Wikipedia
Born: 1904, Seville, Spain
Died: April 14, 1972, Seville, Spain
1914
Tango composer/bandleader
b. Buenos Aires, Argentina
d: May 18, 1975, Argentina.
Biography
~by Jason Ankeny
Tango pioneer Anibal Troilo was born in 1914, cutting his teeth playing bandoneón behind Ciriaco Ortiz, Julio De Caro, Angel D´Agostino and Enrique Santos Discépolo prior to founding his own orchestra in 1937. During the 1940s he ranked among the most influential figures in Argentinian music, famed for his oft-imitated "Troilo Sound" -- a rich, fluid approach to the tango which juxtaposed staccato and legato figures. A celebrated composer and arranger, Troilo was also a superb bandleader with a rare eye for talent -- the legendary Astor Piazzola, virtuoso bassist Kicho Diaz and singers Francisco Fiorentino, Alberto Marino, Floreal Ruiz and Roberto Goyeneche are just a handful of the notables who passed through his orchestra's ranks. During the 1950s Troilo also helped lay the groundwork for the emergence of the "nuevo tango" sound popularized by Piazzola, and he recorded regularly for labels including Odeon, T.K and Victor until his death in 1975.
died in Beverly Hills, CA, USA.
died in Chicago, IL, USA.
(b. Dec. 22, 1901, Toluca, IL, USA)
Roosevelt "The Honeydripper" Sykes, piano
Songs Recorded/Released
Paul Biese Orchestra - Romany Love
Paul Whiteman and his Orchestra -
Somebody Loves Me
Alligator Crawl
Doc Cook and his 14 Doctors of Syncopation
-
Willie The Weeper -
Vocal chorus by Andrew Hilaire
Bennie Moten's Kansas City Orchestra -
Dear Heart
King Oliver's Dixie Syncopators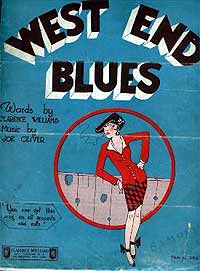 King Oliver's Dixie Syncopators -
West End Blues
McKinney's Cotton Pickers -
Crying And Sighing
McKinney's Cotton Pickers -
Four Or Five Times
Jimmie Noone's Apex Club Orchestra - Apex Blues



Ethel Waters
Better Keep Your Eye On Your Man
Ethel Waters
-
Long Lean Lanky Moma
Somebody Loves Me
There should be a girl for ev'ry single man.
Heaven's pretty progamme for we've never met.
I'm clutching at straws, just because
Somebody loves me, I wonder who,
I wonder who he/she can be.
Somebody loves me, I wish I knew,
Who can he/she be worries me.
For ev'ry boy/girl who passes me I shout, " Hey, maybe
You were meant to be my loving baby. "
Somebody loves me, I wonder who,
I never wrote a love song that didn't go
"woe is me, everything is wrong"
I don't know where to start
There was a time before you
I kinda forgot what that was like
now you are the best part
the parts of me I did not think were working
a cog in something turning
And this just seems so natural,
It seems I wrote a love song that doesn't go
"woe is me, everything is wrong"
We've joined the list of lovers
We are silly, we are star-crossed
We make other people hate us
But can you really blame us?
and all those who have provided content,
images and sound files for this site.