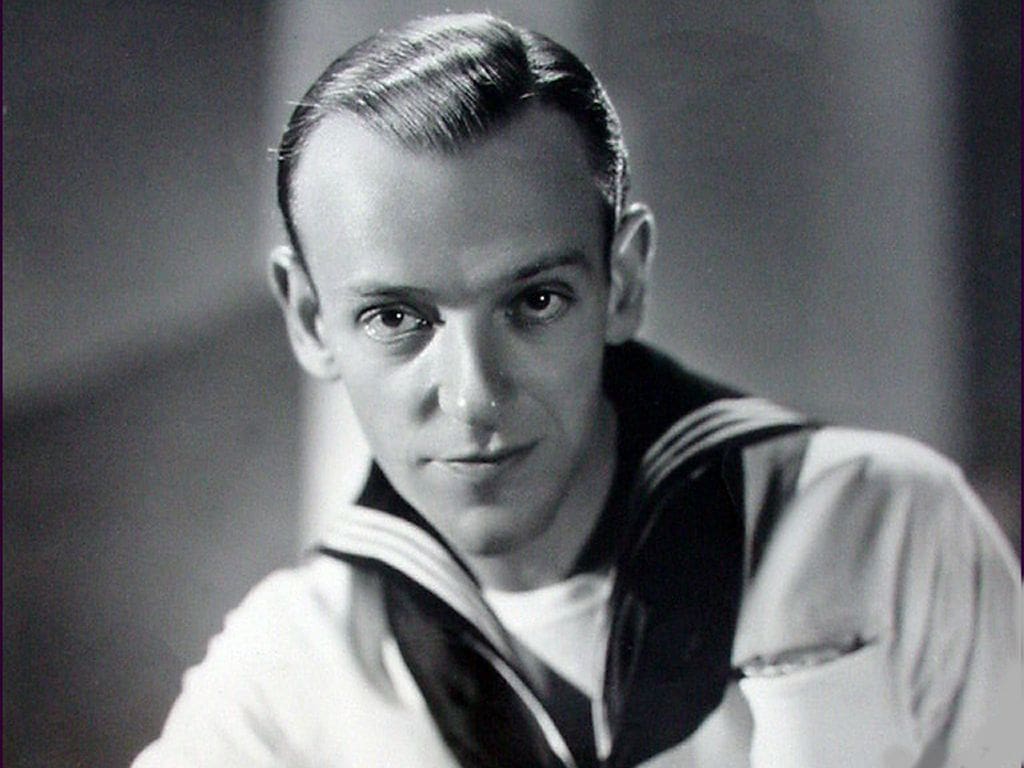 HAPPY BIRTHDAY FRED ASTAIRE!
BIRTHDAYS
Fred Astaire
d. June 22, 1987, Los Angeles, CA, USA.
Fred Astaire (born Frederick Austerlitz; May 10, 1899 – June 22, 1987)

was an American film and Broadway stage dancer, choreographer, singer and actor. His stage and subsequent film career spanned a total of seventy-six years, during which he made thirty-one musical films. He is particularly associated with Ginger Rogers, with whom he made ten films.
According to another major innovator in filmed dance, Gene Kelly, "The history of dance on film begins with Astaire." Beyond film and television, many classical dancers and choreographers, Nureyev and Robbins among them, also acknowledged his importance and influence.
He was named the fifth Greatest Male Star of
All Time by the American Film Institute.
(left to right) Ted Bogan, Carl Martin, Howard Armstrong
1910
Ted Bogan, guitar
Member: 'Martin, Bogan & Armstrong'

Ted Bogan was one of the greatest musical artists to ever emerge from Spartanburg, SC, or "South Cackalacky," as the natives would describe it. Bogan was something like a growth from a massive tulip bulb, a bloom that for some reason was never allowed to fully open. He performed and recorded beautifully throughout a career that spanned more than half a century, but was mostly known as a member of the string bands variously known as Martin, Bogan & Armstrong or Martin, Bogan & the Armstrongs. The various members played in many other formations, including the New Mississippi Sheiks, over the years, but at the crux of it all was a strange relationship between Bogan and Howard Armstrong that seems to have rivaled the hate-fest of Brownie McGheeand Sonny Terry.
Most important, however, is that Bogan was not just a country bluesman, but a skilled and versatile purveyor of a variety of classic styles who apparently held his own up against no less a genius guitarist than Les Paul. Bogan wasn't just a fancy picker, though he could do that, but an interpreter of songs who apparently should have known much greater glory from this aspect of his talent. The many new fans Bogan played for during this period may not have realized the man could indeed outdo Janis Joplin, Jimmy Stewart, and Ethel Waters in his rendition of "Summertime." Bogan learned guitar as a child, beginning with fingerpicking. His early efforts were in humble imitation ofLeroy Carr and Blind Blake, artists he had heard on records.
A Canadian huckster who called himself Dr. Mines hired Bogan to play in his medicine show, the story goes, and like all the details involved with Martin, Bogan & Armstrong, there is also the possibility of fiction baked in with fact. Bogan in his later years was always happy to explain the many inaccuracies or outright lies in the details of Armstrong's life story, as Armstrong was always telling it. He criticized the flamboyant Armstrong to concert organizers, backstage help, and hipsters who happened to be standing around, all part of a relationship that lasted for almost 70 years. Armstrong also would have been happy to talk about Bogan, but never found the time in his full schedule of talking about himself.
Bogan's performing experiences were from the beginning ones in which diverse music played a strong part, as the medicine show also featured comedians and dancers, including historic early performers such as Ham Bone and Leroy and Bozo Brown. Dance music of the era included themes associated with the "Bucking Wing" and the "Possum Walk." Bogan's flair with this material led to live broadcast exposure in Spartenburg, traditionally a strong border location with access to North and South Cackalackears, as well as Georgians. Hooking up with fiddler and guitarist Carl Martin, Bogan relocated to Knoxville, TN, where he would become such a local institution that when it came time to paint the Knoxville Music History Mural, there was no question that Howard Armstrong,
Ted Bogan, and Carl Martin would be included; after all, the trio had performed for years on Knoxville street corners as well as on radio and local television. It was during the extended Knoxville stay that Bogan strongly advanced his guitar technique, including the development of a system he called "octahaves," basically doubling one or both of the chord's lowest notes on the high strings. Bogan's style also shifted to flatpicking during this period, part of the sonic demands of playing in a group and projecting in venues such as street corners. One of the groups these players had in the '40s was the Four Keys, which toured throughout West Virginia, Pennsylvania, Ohio, Indiana, and Michigan.
In Chicago, the group recorded as a backup unit for bluesman Bumble Bee Slim and this enjoyable material has been reissued in a series of three volumes or a complete box. The group then changed its name to the Tennessee Chocolate Drops in a shrewd move that cashed in on both the race record market as well as the fanatic interest in hillbilly music on radio and records. For many years, the group worked quite successfully until the advent of jukeboxes and amplified bands eroded public support for traditional acoustic string bands. The revival of the band began in the late '70s, with Bogan and Martin still based out of Chicago. Louie Bluie, a film based on one of Armstrong's stage and recording pseudonyms, features plenty of footage of Bogan in action.
Maybelle Carter (standing).
Maybelle Carter
C&W guitar/vocals/autoharp/banjo
d. Oct. 23, 1978. Nashville, TN, USA.
Birth Name: Maybelle Addington.
"Bad" Ann Cook
vocals, (Secular) Blues singer
b. St. Francisville, LA, USA.
Worked with 'Dumaine's Jazzola Eight' and others.
Born in St. Francisville, Louisiana, she was a popular blues singer in the 1930s and 40s, known as 'Bad Ann'. Her best known recording included "Wee Bea Booze", "Mamma Cookie's Blues" and "Barrel House Blues". By 1949, she had renounced the blues as a sinful world and went into gospel music, reading scriptures to song such as "The Lord Will Make A Way". She died of a heart attack at age 58, in New, Orleans, Louisiana. (bio by: John "J-Cat" Griffith)
1907
"Pee Wee" Hunt, Trombone
b. Mount Healthy, OH, USA
né: Walter Hunt.
~Biography
In 1948, trombonist Pee Wee Hunt and his band were fooling around at a Capitol recording session. They performed a satirical version of "Twelfth Street Rag" that found them playing like amateur Dixielanders and renegades of 1921-style jazz. The Capitol executives were delighted, the performance was released, and to everyone's surprise, it became a major hit! Prior to that spontaneous performance, Hunt had been best-known for his long period with the Casa Loma Orchestra.
His father had been a violinist and his mother a guitarist, so music was a natural part of his life. Hunt was actually a banjoist originally; he started playing when he was 17. Soon he was doubling on trombone and playing in local bands on both instruments before eventually dropping the banjo. He was with Jean Goldkette's Orchestra for a period in Kansas City (1927-1928 after the Bix Beiderbecke period), worked with the Hollywood Theatre Orchestra in Detroit, and then in 1929 became one of the founders of the Casa Loma Orchestra, which would eventually be taken over by Glen Gray.
Hunt had occasional trombone solos and was probably most notable for his good-humored (and sometimes comedic) vocals. He remained with the Casa Loma Orchestra for 14 years until departing in May 1943 to settle in Los Angeles. Hunt was a disc jockey for a time in Hollywood, served with the U.S. Merchant Marine, and in 1946, formed his own Dixieland group. The success of "Twelfth Street Rag" resulted in the trombonist recording many more dates for Capitol (up until 1962) although no further hits resulted. Pee Wee Hunt remained active into the '70s.
~ Scott Yanow
Carl T. Sprague, known as
"The Original Singing Cowboy"
b. (near) Houston, TX, USA.

Carl T.
Sprague was one of the first cowboys on record, paving the way for such fine rangeland singers as Jules Allen, the Cartwright Brothers, and Harry McClintock. He was born in Houston and spent time as a youth involved in ranching and farming; the cowboy songs he performed were authentic, learned around late-night campfires. After graduating college in 1922, he began occasionally playing on radio, and was inspired to record after hearing Vernon Dalhart's "The Prisoner's Song."
Sprague went to Camden, NJ, in 1925 and cut his debut recordings "When the Work's All Done This Fall" and "Bad Companions"; both of the cowboy tunes became quite successful, and he continued recording for Victor through 1929. In the '30s he worked several different jobs after settling down permanently in Bryan, TX, but did return to performing during the folk revival years.
~ Sandra Brennan
Max Steiner, composer
b. Vienna, Austria, d. Dec. 28, 1971, Hollywood, CA.
né: Maximillian Raoul Steiner.
Max Steiner, along with Alfred Newman, and Eric Korngold, contributed to the pioneering of original music in film scoring. Previously, Hollywood studios felt that the music had to be 'tied' to some facet of the picture, - either an orchestra playing, or people dancing to a tune, and such. In his autobiography (unfinished), Max Steiner explained:
.... but because they (RKO) had decided you could not have background music

unless you showed the source. In other words, you had to have an orchestra on view,or a phonograph or performers, so that people would not wonder where the music was


coming from. The first breakthrough came with the film

Cimarron

. This 'western'

(starred Richard Dix and Irene Dunn) was the first sound film to have music thatwas not visually motivated.
Steiner's first real fame came with his first complete score for the film Symphony of Six Million, produced in 1932 by David O. Selznick. This was the very first film to really use music under the dialogue.
1899
Dmitri Tiomkin
b. St. Petersburg, Russia
d. Nov. 11. 1979, London, UK
(b St Petersburg, 10 May 1894; d London, 11 Nov 1979).
American composer of Russian origin. He was a pupil of Glazunov in St Petersburg and of Busoni in Berlin. In 1929 he moved to Hollywood, where he became a successful composer of film music, notably High Noon (1952), Dial M for Murder (1954) and The Guns of Navarone (1961).
Notable Events
Occurring
On
This Date Include:
died in London, England, UK.
Irving Aaronson

, piano, leader
died in Hollywood, California, USA.
Irving Aaronson
Irving Aaronson: Information from Answers.com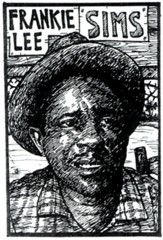 1970.
died in Pontiac, MI, USA.
Member: 'Martin, Bogan & Armstrong
Frisco Jass Band
Six Brown Brothers
For Me And My Gal - Medley ("From Here To Shanghai" and "For Me And My Gal")
Original Memphis Five
Those Longing For You Blues
The Georgians - 1924
left to right
; Chauncey Morehouse, Arthur Schutt,
Russell Deppe, Frank Guarente, Johnny O'Donnell, Dick Johnson, unknown
trombonist.
The Georgians
-
A New Kind Of Man With A New Kind Of Love For Me
(
Vocal Refrain by Blossom Seeley)
Louis Armstrong and his Hot Seven - Potato Head Blues
Arkansas Travelers -
Ja-Da
Arkansas Travelers
-
Sensation
Clara Smith - It's All Coming Home To You
Harry Reser and his Orchestra - Here Comes The Show Boat - (Tom Stacks vocal)


1930


Frankie Trumbauer and his Orchestra - Gotta Feelin' For You

1934


Isham Jones and his Orchestra -
With My Eyes Wide Open, I'm Dreaming
China Boy (Go Sleep)

Do I Love You?
Don't Let Your Love Go Wrong
Little Man, You've Had A Busy Day
Ridin' Around In The Rain
(Lloyd Garrett / Hart A. Wand) (1925)
When your money's gone, friends have turned you down
And you wander 'round, just like a hound (a lonesome houn')
Then you stop to say, "Let me go away from this old town (this awful town)
There's a place I know, folks won't pass me by
Dallas, Texas, that's the town
And I'm going back, going back to stay there 'til I die (until I die)
I've got the Dallas blues and the Main Street heart disease
I've got the Dallas blues and the Main Street heart disease
(It's buzzin' 'round) buzzin' 'round my head
Like a swarm of little honey bees (of honey bees)
When I got up north, clothes I had to spare
Sol 'em all to pay my railroad fare (my railroad fare)
Just to come back there, ridin' in a Pullman parlor chair
Sent a telegram, this is what I said,
"Baby bring a cold towel for my head (my achin' head)
Got the Dallas blues and your lovin' man is almost dead
I'm goin' put myself on a Santa Fe and go
I'm goin' to put myself on a Santa Fe and go
Where you never see the ice and snow