Charles "Cow-Cow" Davenport
Piano/Vocal
b. Anniston, AL, USA. d. Dec. 2, 1955, USA.
~Biography by Cub Koda
Charles "Cow Cow" Davenport

is one of those seldom remembered names in the annals of early blues history. But a little investigation will unearth the salient fact that he played an important part in developing one of the most enduring strains of the music; yes, "Cow Cow" Davenport was one hell of a boogie-woogie piano player. Davenport worked on numerous vaudeville tours on the TOBA circuit in the '20s and early '30s, usually in the company of vocalist Dora Carr.
While he's principally noted as the composer of his signature tune, "The Cow Cow Boogie," which would be revived by jazz band vocalist Ella Mae Morse during the boogie woogie craze of the early '40s, he also claimed to have written Louis Armstrong's "I'll Be Glad When You're Dead, You Rascal You," selling the tune outright and receiving no royalties or composer credits. He recorded for a variety of labels from 1929 to 1946, eventually settling in Cleveland, Ohio, where he died in 1955 of hardening of the arteries.
d. March 6, 1988, Ormond-By-The-Sea, FL, USA.
Bob led a part-time "territorial" band in the Washington, DC area.
1882
Grace La Rue
Kansas City, Missouri, U.S.
Died

March 13, 1956 (aged 75)
San Francisco, California, U.S.
Grace La Rue (April 23, 1882 – March 13, 1956) was an American actress, singer, and Vaudeville headliner.
Early life
Stella Grace La Rue was born in Kansas City, Missouri, in 1882 to Mrs. Lucy L. Parsons. La Rue was a stage name, more exotic than her original surname of Parsons. She began her career as part of the team Burke and La Rue, with her first husband Charles Burke. One of their numbers was a minstrel piece entitled "Grace La Rue and her Inky Dinks". She soon broke away from the act - and Burke - to appear in musical comedy.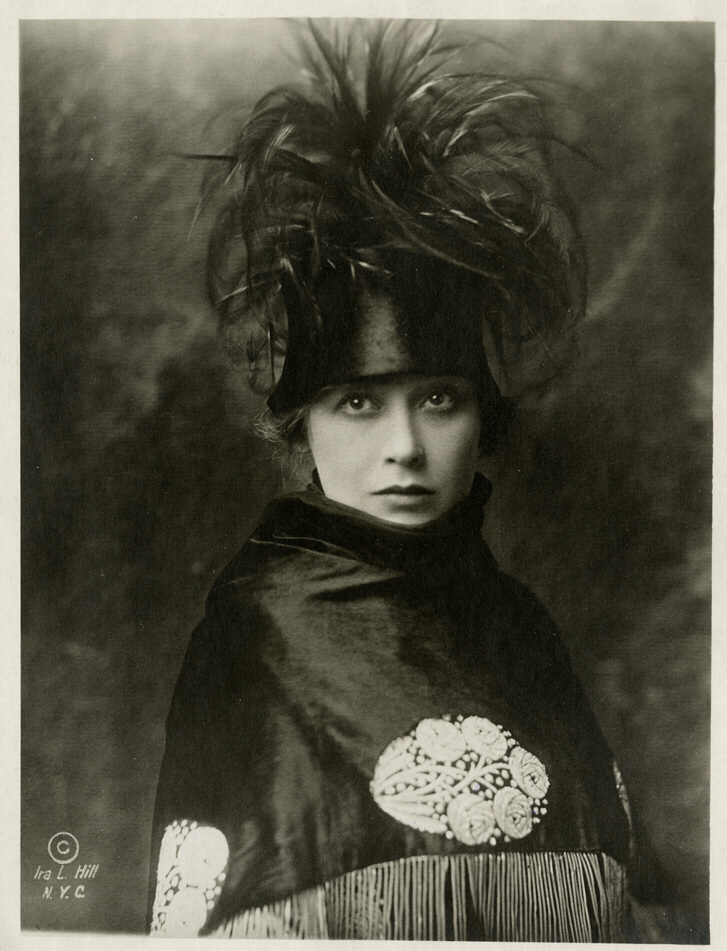 Career
La Rue performed in a number of productions on Broadway debuting in The Tourists in 1906. She also appeared in The Blue Moon (1906), Molly May (1910), Betsy (1911), and the 1907 and 1908 Ziegfeld Follies. In 1909, she married Byron (The Millionaire Kid) Chandler in Bennington, Vermont. The marriage broke up in 1914 when La Rue left the relationship, alleging that Chandler was unfaithful and that he beat her.
La Rue made her debut as a Vaudeville single act in November 1912 at Poli's in Springfield, Missouri. As part of the act she sang an aria from Madame Butterfly, and a duet with a phonograph recording of Enrico Caruso. Variety gave her a good review commenting that the act gave La Rue the "opportunity to display her Parisian cultivated voice."
La Rue made her debut at the Palace Theatre on August 4, 1913. Her act featured the song "You Made Me Love You (I Didn't Want to Do It)", from the show Honeymoon Express, a musical she had appeared in with Al Jolson. Later that year, she brought her Vaudeville act to Britain, appearing at the London Palace on August 4, 1913.
In 1919, La Rue made her screen debut opposite American stage and film actor Hale Hamilton in the melodrama That's Good. She married Hamilton on May 29, 1920, amid a whirl of controversy surrounding a lawsuit filed by Hamilton's first wife.
In 1922-23, La Rue appeared in Irving Berlin's second Music Box Revue at the Music Box in New York. In 1924, she appeared at the Coliseum in London with Hamilton. For the rest of the decade she worked mainly in the United States alternating between Vaudeville and in musical comedies and revues. One of her last big time appearances was in the 1928 Greenwich Village Follies at the Winter Garden in New York. She appeared in a 1929 Vitaphone short called Grace La Rue: The International Star of Song. By the early 1930s, she had retired to California, where she made a brief appearance in the 1933 Mae West film She Done Him Wrong. Grace La Rue died in Burlingame, California on March 13, 1956.
1915
Joe Lipman, piano
Joe was a very popular arranger all through the Big Bands era, and into the 'bop' era as well. Among those bands for whom he wrote are Artie Shaw (and the Peg La Centra vocals), Benny Goodman, Jimmy Dorsey (and many Helen O'Connell hits), Stan Kenton, Charlie Parker, Dizzy Gillespie, and others.
1912
Orville Minor, trumpet
b. Kansas City, MO, USA.
What is worse than a name such as Orville Minor would be acquiring the nickname of "Piggy" to go along with it. Thankfully from the point of view of recording credits, "Piggy" seems to have stayed in the sty and it is under the full name of Orville Minor that this famous denizen of Kansas City is identified, seemingly without exception. Minor may have acquired the nickname from overdoing it on local specialities such as hickory-smoked turkey breasts. Or possibly it was for placing his lips on more than what it considered a normal amount of brass instrument mouthpieces at one time. A legendary oldtimer who remained active on the Kansas City jazz scene through the '80s, Minor attracted major attention with his personal habit of blowing trumpet and valve trombone simultaneously, a mouthful even when chewing according to Kansas City standards.
Minor also minored in vibraphone. His use of all three instruments as the focal point of his own group in the '50s represented a flowering of talent first noticed in romping pianist Jay McShann's small '30s combos. When the path leads to McShann's door, an early Charlie Parker sighting inevitably doth follow. Even alongside a prodigous talent such as Parker the abilities of this trumpeter attracted the attention of critics. From the Downbeat magazine archive comes this song of praise, immediately following more of the same for no less than a Charlie Parker solo: "As for trumpets, Bob Merrill and Buddy Anderson seem to get the hot work but my tastes prefer the more delicate and well-controlled solo performances of Orville Minor, who also does well on much growl trumpet work. This lad needs only a couple of years to be one of the country's top-notchers, I think. His talent has been underestimated."
This description involving three trumpets signifies that bandleader McShann had expanded his activities to a big band. Minor was additionally involved with the groups of players such as Dee Stewart and Clint Weaver. His discography is simultaneously as accessible as a tan in the summer and frustratingly incomplete. Of course the early McShann material in which Parker was involved helps fill a tote bag full of anthologies, compilations, Kansas City jazz tributes and "historical" abominations (i.e. the Ken Burns project). The fact that Minor's career continued for some 40 years after that does not seem to have gone entirely without recorded evidence--there are discography credits here and there for Minor up through 1984, but nothing involving his own groups has remained in print. In 1999 he received a standing ovation at the an honorary Charlie Parker symposium and monument dedication, but did not survive past the summer of that year.
~ Eugene Chadbourne, Rovi
Jimmy Noone, Clarinet/leader
One of the great 1920s New Orleans clarinetists.
~Biography by Scott Yanow
Considered one of the three top New Orleans clarinetists of the 1920s (with Johnny Dodds and Sidney Bechet), Jimmie Noone had a smoother tone than his contemporaries that appealed to players of the swing era (including Benny Goodman). He played guitar as a child, and at age 15 took clarinet lessons from Lorenzo Tio Jr. and Sidney Bechet (the latter was only 13, shockingly enough). Noone developed quickly, and he played with Freddie Keppard (1913-1914), Buddy Petit, and the Young Olympia Band (1916), which he also led. In 1917, he went to Chicago to join Keppard's Creole band. After it broke up the following year he became a member of King Oliver's band, staying until he joined Doc Cook's Dreamland Orchestra (1920-1926).
Although Noone recorded with Cook, it was when he started leading a band at the Apex Club that he hit his stride. By 1928, he had pianist Earl Hines and altoist Joe Poston in the unusual quintet (Poston stuck to playing melodies behind Noone), and was recording for Vocalion, creating classic music including an early version of "Sweet Lorraine" (his theme song) and "Four or Five Times." Noone worked steadily in Chicago throughout the 1930s (although he received less attention from the jazz world), and he used Charlie Shavers on some of his late-'30s recordings and welcomed the young singer Joe Williams to the bandstand; unfortunately, they never recorded together.
In 1944, Noone was in Kid Ory's band on the West Coast and seemed on the brink of greater fame when he unexpectedly died. Thanks to European reissue series, Jimmie Noone's recordings are readily available on CD. His son, Jimmie Noone Jr., suddenly emerged out of obscurity in the 1980s to play clarinet and tenor with the Cheathams.
Jimmie Noone - Wikipedia
Notable Events
Occurring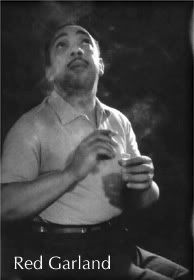 "Red" Garland, piano, died.
The word "Hillbilly" appeared in print
for the first time in a 'The New York Journal'
Walter Barnes and his Royal Creolians
Age: 35
Walter Barnes (July 8, 1905, Vicksburg, Mississippi - April 23, 1940, Natchez, Mississippi) was an American jazz clarinetist, saxophonist and bandleader.
Barnes grew up in Chicago and studied under Franz Schoepp in addition to attending the Chicago Musical College and the American Conservatory of Music. He led his own bands from the early 1920s in addition to playing with Detroit Shannon and his Royal Creolians. After Shannon's retinue became dissatisfied with his leadership, Barnes took control of this group as well. He played mostly in Chicago, though the band did hold a residency at the Savoy Ballroom in New York City as well. His band recorded in 1928-29 for Brunswick Records. He toured the American South in the 1930s to considerable success, touring there yearly; by 1938 his ensemble included 16 members.
Barnes was one of the victims of the Rhythm Club Fire in Natchez, Mississippi on April 23, 1940. He played in an eight-piece band that night when the club caught fire; he had the group continue playing the song "Marie" in order to keep the crowd from stampeding out of the building. All of the band's members, including Paul Stott and vocalist Juanita Avery, were among the 201 victims of the fire. Barnes's death was repeatedly immortalized in song thereafter.
1988.
Ocie Stockard
Western Swing/multi-instrumentalist
died in Fort Worth, TX, USA.
Age: 78.
Ocie Stockard: Information from Answers.com
Songs Recorded/Released
1919


Joseph C. Smith's Orchestra
Out Of The East

Rainy Day Blues
1923
Original Capitol Orchestra -
Chicago
1924


Clara Smith -
Don't Advertise Your Man
Ray Miller's Orchestra - Lots O' Mama
1926


King Oliver's Dixie Syncopators - Jackass Blues - Vocal Chorus by Georgia Taylor
Jean Goldkette and his Orchestra -
"Gimme" a Little Kiss, Will "Ya"? Huh
State Street Ramblers - My Baby
Paul Whiteman and his Orchestra -
Dixie Dawn
1929


Louisiana Rhythm Kings
Tom Dorsey and his Novelty Orchestra
1930


Clarence Williams' Washboard Band -
Whip Me Plenty Of Love
1934


Dorsey Brothers Orchestra
Gimme a little kiss, will you, huh?

~Songwriter: Maceo Pinkard

Gimme a little kiss, will you, huh?
Whadda ya gonna miss, will you, huh?
Gosh oh gee, why do you refuse?
I can't see what you gonna lose.
Gimme a little squeeze, will you, huh?
Why do you wanna make me blue?
I wouldn't say a word if I were asking for the world,
But what's a little kiss between a fella and his girl?
Gimme a little kiss, will you, huh?
And I'll give it right back to you.