HAPPY BIRTHDAY FLETCHER HENDERSON!
BIRTHDAYS
1897
Fletcher Henderson
Piano/Leader/arranger/accompanist
b. Cuthbert, GA, USA.
d. Dec. 29, 1952, New York, NY, USA.
né: Fletcher Hamilton Henderson, Jr.
A graduate of Atlanta University, Fletcher relocated to New York city in 1920, ostensibly for Post-Graduate work in Chemistry,
but instead played for the Black-owned Pace-Handy Music Company, where he worked both as the recording director for its Black Swan label, and as a pianist with the W.C. Handy orchestra. For a time, he led band on tour with the wonderfully talented singer Ethel "Sweet Mama Stringbean" Waters before forming his own band. His 1920's orchestra was far ahead of it's time.
Fletcher Henderson. In the mid-1930's, he contributed two of his own band's arrangements ("Sometimes I'm Happy" and "King Porter Stomp") to the then brand new Benny Goodman Orch. He would later join Goodman's band, contributing the entire "book" of his own original band while also writing new arrangements for Goodman.
He not only contributed greatly to the success of the Goodman band, but is a much under-rated as one of the 'founders' of the modern "Swing" sound. Besides Goodman, Fletcher also contributed arrangements to the orchestras of Isham Jones, and the Dorsey Brothers. Perhaps his best known composition is "Down South Camp Meeting", but he also composed "Stampede", "It's Wearing Me Down", "No, Baby, No", "Wrapping It Up'', and "Bumble Bee Stomp", and the stage score for "The Jazz Train" (Bop City, New York, NY).
1915
Grace Barrie, Vocalist
d. July 1978.
Sang with Abe Lyman and Dick Stabile Orchs.
(Married Dick Stabile.)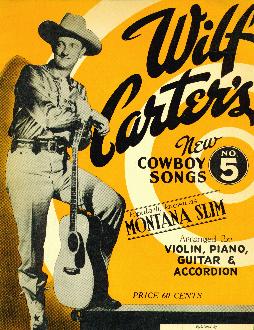 1904
Wilf Carter
C&W guitar/singer/Yodeler
b. Port Hilford, N.S., Canada
d. Dec. 5, 1996.
(aka: "Montana Slim").
Wilf Carter (December 18, 1904 - December 5, 1996), also known as Montana Slim, was a Canadian country music singer, songwriter, guitarist, and yodeller. Widely acknowledged as the father of Canadian country music, Carter was Canada's first country music star, inspiring a generation of young Canadian performers.
1920
Willis Conover, broadcaster
b. Buffalo, NY, USA.
d. May 17, 1996, Alexandria, VA, USA. Willis ran "Voice of America's" Jazz programming for many years.

1914
"Pee Wee" Crayton
Guitar/Vocal
b. Rockdale, TX, USA.
d. 1985.
Connie Curtis Crayton (December 18, 1914 – June 25, 1985), known as Pee Wee Crayton, was an American R&B and blues guitarist and singer.
1919
Barry Galbraith, Guitar
b. Pittsburgh, PA, USA.
d. Jan. 13, 1983, Bennington, VT, USA.
Age: 63 (cancer ).

In the late 1930's, Barry worked with vibraphonist Red Norvo and, during 1941 to 1942, was a featured player with the Claude Thornhill orchestra, before becoming a member of the U. S. Army during WWII, and again in 1946 to 1949, after his service discharge. In 1953, he toured with Stan Kenton's band, but from 1949 through the 1970's, he worked mainly in New York recording studios as a sessions musician.
He also played with the Benny Goodman, Tal Farlow, George Russell, Les and Larry Elgart, and Gil Evans orchestras, and helped to back singers Ella Fitzgerald, Sheila Jordan, Sarah Vaughan, Andy Williams, and Tony Bennett, among others. He recorded as part of the 'Music Minus One' series, discs of rhythm-section accompaniments for home players. Galbraith was the featured soloist on "Barry's Tune", and on Gil Evans's "Into the Hot".
In the 1970s, he began to teach at the New England Conservatory of Music, and wrote books of guitar studies. While Barry recorded extensively in the 1950's and '60's, he only recorded one album as a leader (for Columbia).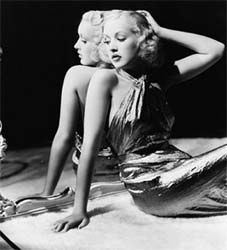 1916
Betty Grable
actress/vocals
b. St. Louis, MO, USA.
d. July 2, 1973, Santa Monica, CA, USA.
Lung Cancer.née: Ruth Elizabeth Grable
aka: Frances Dean in her early films.

Her mother Lillian, a materialist female, was the driving force. She enrolled "Ruth" in dancing school at just age 3, and ten years later, she and "Ruth" set out for Hollywood. Lillian, lying about her daughter's age, got her some very minor film parts. (This writer recalls her walk-on performance of "Let's Knock Knees" with Edward Everett Horton in the Fred Astaire/Ginger Rogers flick -"Top Hat".) In 1930, she was seen (minor roles) in 'Whoopee'; 'New Movietone Follies', 'Let's Go Places', and 'Happy Days'.
In 1932, Betty signed with RKO and got a major part in the 1934 film 'By Your Leave' was featured again in 1936 film 'College Swing'. In 1936, she married Jackie Coogan, who helped her career. (They were divorced in 1940.) Finally, in 1940, stardom came her way when she was featured in 'Down Argentine Way' with Don Ameche. Her 1943 films "Sweet Rosie O'Grady' and 'Coney Island' further boosted her fame. Also in 1943, Betty married bandleader Harry James, who had established his fame as a trumpeter in the Benny Goodman band. She became the leading star of Hollywood's Lavish musicals, - replacing Alice Faye (Mrs Phil Harris) who had held that position. In 1944, a still photo of her backside became perhaps the best known "Pin-Up" in WW2 barracks.
In 1946-47, the Treasury Department noted that she was the highest paid woman in America, receiving $300,000 a year. During the late 1940s, 20th Century-Fox insured her legs with 'Lloyds of London' for a quarter million dollars. She was a successful film star until Hollywood musicals went into decline in the mid-1950s. (Her last film was 1955s 'How To Be Very, Very Popular'.
She then concentrated on the Cafe circuit and on Broadway.) In 1965, she and Harry James were divorced. Their marriage had lasted 22 years, - a long time by Hollywood standards. Betty died on July 5, 1983 (Lung Cancer) exactly 30 years (to the day) after she and James had wed. She had believed in 'Family' more than stardom.
1911
Arthur "Peg Leg Sam" Jackson, harmonica
b. (on a farm near) Jonesville, SC, USA
d. Oct. 27, 1977, Jonesville, SC, USA.
né: Arthur Jackson.
Peg Leg Sam (December 18, 1911 – October 27, 1977) was an American country blues harmonicist, singer and comedian. He recorded "Fox Chase" and "John Henry", and worked in medicine shows. He gained his nickname following an accident whilst hoboing in 1930.
He first began to play the harmonica as a child after his father bought him a 10-cent harp for Christmas". Worked on his fathers farm until running away at just age 10. In the summers, he hoboed into Canada and New Englandn and in the winters toured to California and Florida. He made his living doing odd jobs, such as digging potatoes in Maine, cutting cane in Florida, preaching in Maryland, and working on a boat in the Caribbean. In between he also served time in a reform school and on a Georgia prison farm. Intermittently, Jackson enjoyed some brief flings at marriage. In 1930, during his 'hobo' days, he lost the lower part of his right leg, when, hungry and half asleep, he fell from a freight train near Raleigh, N.C. After his accident he sometimes "busked" for small change on the street corners. Over the years, his harp playing was greatly helped by local musicians and from Elmon "Keg-Shorty" Bell, a harmonica player in Atlanta, GA.
In 1922, Jackson met the Spartanburg guitar player "Pink" Anderson, who was then playing in Dr. Frank "Smiley" Kerr's medicine show. Anderson taught Jackson the medicine-show routine, showing him first how to "crossfire" lines as a straight man. Soon, Jackson was able to take over as the comic. Medicine shows paid well, and for many years Jackson performed in various troups such as those run by "Dr. Kerr", "Dr. Thompson", "old Jeffries" (who weaseled out of paying Peg Leg Sam), and "Dr. Silas Green". Peg's last regular medicine-show performances were with "Chief Thundercloud" (Leo Kahdot, a Potawatomie from Oklahoma, who began his long career playing piano and trumpet in vaudeville). Jackson retired from the road after Kahdot's death in 1973, making him one of the last medicine show minstrels. Interestingly, during 25 years of his career, Peg Leg returned annually to Rocky Mount, N.C. where, for the four month period that the tobacco market was in session, he played on a 15-minute morning radio program sponsored by Fenner's Tobacco Warehouse. (Apparently, Mr. Fenner really liked his harmonica playing.)
Toward the end of this period, Peg Leg even appeared on local television. In 1970, Pete Lowry (of Trix Records) and Bruce Bastin (of Flyright Records) met Peg Leg Sam (when they were visiting "Baby" Tate), and these two men subsequently recorded Peg Leg, and also introduced him to the College and festival circuit. In 1970, he was first recorded, playing with "Baby" Tate and Pink Anderson. Before he died in 1927, Peg Leg had appeared at UNC and Duke University, then at Philadelphia, Wolf Trap, Boston, and Washington, at the National Folk Life Festival.
Folkways film… Born for Hard Luck: Peg Leg Sam Jackson - A portrait of Arthur "Peg Leg Sam" Jackson --black harmonica player, singer, and comedian who made his living "busking" on the street and performing in patent-medicine shows touring southern towns. Footage includes excerpts from one of his last medicine shows, videotaped at a county fair in 1972, and material filmed near his home in South Carolina in 1975. The performance includes harmonica solos, songs, a parody of a chanted sermon, folktales and reminiscences, and three buck dances.
1908
Jeanette S. Kimball, piano
b. Pass Christian, MS, USA.
d. March 29 2001.
Jeanette was born and raised in Pass Christian, Mississippi. She began piano lessons at 7 and by the age of 14 was in her first travelling show band.
In 1926 she joined 'Papa' Celestin's Tuxedo Orchestra, making her first recordings with them that same year. In 1935 she retired from full-time music to raise a family, returning in 1946 to join Buddy Charles' band at the 'Dew Drop Inn'.
During the late 40's Jeanette resumed her association with 'Papa' Celestin and that continued with the nucleus of his band for the next 40 years. During the 80's and early 90's Jeanette was a regular at Preservation Hall.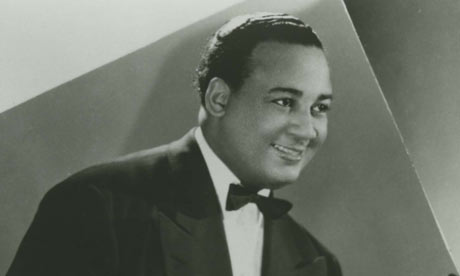 1907
Lawrence Lucie, (Jazz) guitar b. Emporia, VA, USA.
d. August 14, 2009.
Mostly, a non-soloing rhythm guitarist throughout his career, but appeared on many important recording sessions. He studied banjo, mandolin and violin as a child, and played in a family band at dances. Later, even though he studied banjo at the Brooklyn Conservatory (New York city), he became a working guitarist when he started playing professionally. Among the orchestras in which he worked and recorded are Duke Ellington (1932 -he didn't record with the Duke), Benny Carter (1932-'34), Fletcher Henderson (1934), the Mills Blue Rhythm Band (1934-'36), Henderson again (1936-'39), Coleman Hawkins (1940) and Louis Armstrong (1940-'44).
Lucie was also on record dates with Teddy Wilson & Billie Holiday, 'Spike' Hughes, Putney Dandridge, 'Big Joe' Turner, 'Red' Allen and 'Jelly Roll' Morton. In the 1950's, besides being a busy studio sessions man, he also gigged with the Luis Russell, Louie Bellson (1959) and Cozy Cole orchestras. When the Big Band era ended, Lucie often worked in a quartet with his wife, guitarist-singer Nora Lee King. He recorded (on his own 'Toy' label) some 'easy-listening' LP's during the 1970's-'80's that often featured his wife.
1922
Golden "Big" Miller, Vocal/Trombone
b. Sioux City, IA, USA.
d. June 9, 1992.
né: Clarence Horatius Miller.
Miller was perhaps the last of the old time 'blues shouters', men with voices so powerful they could sing over an entire big band without using a microphone. In the days before the wide spread use of microphones and audio amplifiers, only those performers who could be clearly heard by theatre-goers sitting in the back row of seats had any chance of employment. On the female side, such names as Bessie Smith, and Sophie Tucker ("Last of the Red Hot Mamas") came to mind. It is not well known, but Miller was also a good trombonist, sometimes playing in a big band section, and occasionally using the trombone in a solo feature. While still a teenager, Miller was singing in Edmonton (Alberta, Canada) and the city became his adopted home from the 1970s to his demise in the early 1990s. He became an integral part of the city's music scene, -playing in local venues, and often with the Tommy Banks orchestra. (Currently, 2005, Tommy is a Senator in the Canadian congress.)
Savoy was one of the first labels to record Miller, who was usually backed by a group first called 'The Clovers', and later called 'The Five Pennies'. In the 1950s, he was a part of the Jon Hendricks revue entitled 'The Evolution of the Blues', which resulted in Miller's Columbia Records contract. Miller was also one of the men who helped to form 'The Edmonton Jazz Society'. which has since grown to be the sponsor of dozens of city-wide festival concerts each summer. (The Edmonton city fathers did have a plan to erect (in 2003) a life-sized statue of Miller in one of Edmonton's city parks.) In the early 1970s, Miller began working in a Jazz program with 'The Banff Centre for Fine Arts', located in the Rocky Mountains a few hundred miles to the southwest of Edmonton. In time, Miller became a member of the faculty. (Interestingly, one of his fellow faculty members was virtuoso jazz pianist Oscar Peterson.)
During his long career, Miller also appeared in some films, including a cameo in the Hollywood comedy "It's a Mad, Mad, Mad, Mad World". He also appeared in a Canadian produced surrealistic film titled 'Big Meat Eater' (directed by Chris Windsor). Here is a direct quote of the script synopsis: "Bob's life is thrown into turmoil when he decides to hire Abdullah (The Big Meat Eater) -- a massive human blockhouse of a man -- as an apprentice in his butcher shop. Unbeknownst to Bob, Abdullah has just murdered the Mayor of Burquitlam in a fit of pique -- and the corpse is hidden in Bob's freezer...Abdullah sings the blues while he charcoal grills gangsters and turns dalmatian dogs into spotted spam..." Fortunately, in 1987, the National Film Board of Canada issued a documentary short on Miller, which gave a much better view of the man and his life.


1885
Sam Morgan
leader/cornet
b. Bertrandville, LA, USA
d. Feb. 25, 1936, New Orleans, LA, USA.
Sam Morgan was one of only two black bands recorded in New Orleans during the 1920s (Original Tuxedo Orchestra was the other. Only 25 sides were cut during the entire decade!). Morgan's recordings wonderfully demonstrate the early "New Orleans ensemble style" of playing that has now all but vanished. It was surplanted by the "Chicago Style" of Dixieland Jazz, which featured hard-driving solos by talented sidemen. At age 30, Sam suffered a stroke. He died on Mardi Gras day eleven years later.

Sam Morgan's Jazz Band
1908
Buck Ram, composer
b: USA.
Best known tune: "Only You".
Buck Ram - Wikipedia
1918
Clarence Clifford "CC/Peg" Richardson
vocals/guitar
b. Sumter, SC, USA. As a child, he was performing in his uncle's quartet in the Brown Chapel Church. He later told interviewers that his earliest influence was Bluesman 'Blind Boy' Fuller. While still a child, he lost part of one foot in a train accident. During his career, he would play in such bands as Jay McShann, and with Nat "King" Cole.



1901
Irene Scruggs, vocals
b. MS, USA.
Blues singer Irene Scruggs was born somewhere in rural Mississippi, but blues anthropologists believe that she came up the river early on her life and was reportedly raised in St. Louis. That bustling town claims her as one of her own, and her career was certainly marked by the type of versatility and generous creativity that St. Louis is known for. Like Chuck Berry would decades later, Scruggs was part of a process wherein traditional rural musical roots blended into newly evolving urban styles. Like two cooks working out of the same spice cabinet, both artists wind up stirring country blues and swing jazz together. The great jazz pianist Mary Lou Williams recalls that Scruggs was already an established force on the St. Louis blues scene the first time Williams went there as a young member of a vaudeville revue. Furthermore, that revue felt it had to hire Scruggs, whose success in vaudeville apparently overshadowed her recording and nightclub career at times. "In St. Louis, our show picked up a young blues singer named Irene Scruggs," Williams said in an interview. "Irene had not long settled in St. Louis, and was starting out to become one of St. Louis' finest singers." This apparently gave Scruggs the cache to get the treasured opportunity to collaborate with several of the bands King Oliver brought to St. Louis in the mid-'20s. Fans of classic jazz should enjoy all the nice playing of her voice off against superb instrumental talent such as clarinetist Albert Nicholas, trombonist Kid Ory, and of course Oliver himself on cornet. She was also well-suited for recording with the fascinating Blind Blake, whose impressive efforts as an accompanist to various singers are collected on the Wolf set The Accompanist: 1926-1931. Women who don't approve of their boyfriends playing the blues will develop a fondness for Scruggs' song "Itching Heel," that much is certain. In live shows, it was the setting for lively theatrical business between the singer and Blake, the blind guitarist responding to criticisms of his personality with wild blues licks. "He don't do nothing but play on his old guitar," Scruggs sings, "While I'm busting suds out in the white folks' yard."
Scruggs' earliest recordings were with pianist and bandleader Clarence Williams for Okeh in 1924. She began working with Oliver two years later, and cut a series of sides with the fine bluesman Lonnie Johnson in 1927, again for Okeh. She continued using St. Louis as her base when she formed her own band in the late '20s, gigging regularly at blues and jazz clubs. She recorded with Blake under the name of Chocolate Brown, and also used the alternative blues name of Dixie Nolan for several contract-breaking ventures. In the early '30s, she toured and recorded with Little Brother Montgomery, often stealing the shows with her guest spots. Raunchy, sexy blues became one of her specialties, and this was not a subject she needed time getting used to, since it was one of the major concerns of every female blues recording artist from the pre-war era. "Good Grindin'" and "Must Get Mine in Front" were just two example of the explicit sexual enthusiasm contained in her recordings, and it was no surprise that her material was included in The Nasty Blues, a collection of bawdy blues material and biographies published by Hal Leonard. By the '40s, Scruggs had joined the population of expatriate black performers living abroad, residing first in Paris with her daughter, the dancer Baby Leazar Scruggs. Later she moved to Germany, where she is thought to have died. In the '50s, she did several radio broadcasts for the British BBC.
~ Eugene Chadbourne, Rovi
1900
Suzy Solidor, vocals
b. Saint-Servan-sur-Mer, Brittany, France
d. March 31, 1983, Cagnes-sur-Mer (Nice), France.
née: Suzanne Rocher.
Suzy Solidor (18 December 1900 – 30 March 1983) was a French singer and actress, appearing in films such as La Garçonne.
Suzy Solidor was born in 1900 in the Pie district of Saint-Servan-sur-Mer in Brittany, France, under the name of Suzanne Louise Marie Marion. She was the daughter of Louise Marie Adeline Marion, a 28-year-old single mother. In 1907 she became Suzy Rocher when her mother married Eugène Prudent Rocher. She later changed her name to Suzy Solidor when she moved to Paris in the late 1920s, taking the name from a district of Saint-Servan in which she had lived.
Early in 1930 she became a popular singer and opened a chic nightclub called La Vie parisienne. She was openly lesbian.
One of the singer's most famous publicity stunts was to become known as the "most painted woman in the world". She posed for some of the most celebrated artists of the day including Pablo Picasso, Georges Braque, Raoul Dufy, Marie Laurencin, Francis Picabia and Kees van Dongen. Her stipulation for sitting was that she would be given the paintings to hang in her club and by this time she had accumulated thirty-three portraits of herself. La Vie parisienne became one of the trendiest night spots in Paris.
Solidor's most famous portrait was done by Tamara de Lempicka.
Solidor met Tamara de Lempicka sometime in the early 1930s and Suzy asked the artist to paint her. Tamara agreed, but only if she could paint Solidor in the nude. Solidor agreed and the painting was finished in 1933.
During the occupation her nightclub was popular with German officers; in 1941 she recorded a version of the song "Lili Marleen" with French words by Henri Lemarchand. After the war she was convicted by the Épuration légale as a collaborator.
She died on 30 March 1983 in Cagnes-sur-Mer and is buried in the town of Cagnes-sur-Mer, where she had lived.
1917
Eddie "Cleanhead" Vinson
Alto Sax/Vocal
b. Houston, TX, USA.
d. July 2, 1988.
Eddie "Cleanhead" Vinson (December 18, 1917 – July 2, 1988) was an American jump blues, jazz, bebop and R&B alto saxophonist and blues shouter. He was nicknamed Cleanhead after an incident in which his hair was accidentally destroyed by lye contained in a hair straightening product.
Vinson as the leader of his own band, circa mid 1940s - mid 1950s.
Vinson was born in Houston, Texas. He was a member of the horn section in Milton Larkin's orchestra, which he joined in the late 1930s. At various times, he sat next to Arnett Cobb, Illinois Jacquet, and Tom Archia, while other members of the band included Cedric Haywood and Wild Bill Davis. After exiting Larkin's employment in 1941, Vinson picked up a few vocal tricks while on tour with bluesman Big Bill Broonzy. He then moved to New York and joined the Cootie Williams Orchestra from 1942 to 1945, recording such tunes as "Cherry Red". Vinson struck out on his own in 1945, forming his own large band, signing with Mercury Records, and enjoying a double-sided hit in 1947 with his R&B chart-topper "Old Maid Boogie", and the song that would prove to be his signature number, "Kidney Stew Blues".
Vinson's jazz leanings were probably heightened during 1952-1953, when his band included a young John Coltrane. In the late 1960s, touring in a strict jazz capacity with Jay McShann, Vinson's career took an upswing. In the early 1960s Vinson moved to Los Angeles and began working with the Johnny Otis Revue. A 1970 appearance at the Monterey Jazz Festival with Otis spurred a bit of a comeback for Vinson. Throughout the 1970s he worked high-profile blues and jazz sessions for Count Basie, Johnny Otis, Roomful of Blues, Arnett Cobb, and Buddy Tate. He also composed steadily, including "Tune Up" and "Four", both of which have been incorrectly attributed to Miles Davis.[4] Vinson recorded extensively during his fifty-odd year career and performed regularly in Europe and the U.S..
He died in 1988, from a heart attack whilst undergoing chemotherapy, in Los Angeles, California.
Eddie Vinson - Wikipedia
1934.
Willie Smith sang "Rhythm is Our Business" with Jimmy Lunceford and his orchestra. Decca Records (serial number 369).


1991.
"King Kolax"
(né William Little), trumpet
died in Chicago, IL, USA.
Age: 80.
On This Date Include:
1925
Bailey's Lucky Seven
Tie Me To Your Apron Strings Again
Waring's Pennsylvanians
Collegiate Blues

University Of Pennsylvania Medley"Drink a Highball" - "Red and Blue" - "Hail Pennsylvania"
Ted Lewis and his Band -
That Certain Party
1926


Five Harmaniacs
What Did Romie-O-Juliet (When He Climbed Her Balcony).
1929


Fats Waller and his Buddies

Fats Waller and his Buddies -
Lookin' For Another Sweetie
Ridin' But Walkin'

When I'm Alone
Fats Waller and his Buddies - Won't You Get Off It, Please?
1939
Louis Armstrong and his Orchestra
Bye And Bye

Poor Old Joe

You're A Lucky Guy

You're Just A No Account

Jelly Roll Morton - Michigan Water Blues
brought to you by...
~confetta