HAPPY BIRTHDAY LEE MORSE
"She was 5 feet tall. She was less than 100 lbs "soaking wet".
She spent her childhood in Oregon and Idaho yet was proud
of her family's Southern roots. She could hunt and fish and,
if you deserved it, she could punch your lights out!
She was Lee Morse, one of the most popular female
recording artists during the Jazz Age 20's and 30's.
And, she is worth remembering."
BIRTHDAYS
Lee Morse
Background Information
:
Birth Name:
Lena Corinne Taylor
Born:

November 30, 1897
Origin:

Portland, Oregon
Died:

December 16, 1954 (aged 57)
Genres:

Jazz, Blues
Occupations:

Singer, Actress
Instruments:

Vocals, Guitar
Years Active:

1923–1953
Labels:

Pathé, Perfect, Columbia
Lee Morse
(November 30, 1897 — December 16, 1954) was an US jazz and blues singer and songwriter whose most popular years were in the 1920s and early 1930s, although her career began around 1917 and continued until her death in 1954. Morse was known for her strong, deep singing voice and vocal range, which often belied the fact that she was merely five feet tall and weighed less than 100 pounds. Among her best known trademarks was her yodeling. Morse was also moderately successful as an actress on the Broadway stage. Her life and career, however, was marred by alcoholism.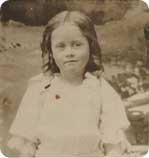 Birth and family background
Morse was born Lena Corinne Taylor in Portland, Oregon, the ninth of twelve children (and the third daughter) born to Pleasant John Taylor, a local pastor, and his wife, the former Olive Higgins Fleming. The Taylor family was a musical one and, prior to Lena's birth, had toured around Idaho by covered wagon under the name of the Taylor Family Concert Company. Young Lena spent her early years in the small town of Kooskia, Idaho. She reputedly learned to sing around the time she was three years old by impersonating her brothers' voices, which may account for her later ability to master deeper registers in her vocal range.
The Taylor family moved in 1908 to Clearwater Valley, a town three miles east of Kooskia, Idaho. During this time, Lena Taylor would often be heard singing on her way to and from school.
First marriage and early career
On May 2, 1915, Lena married Elmer Morse, a local woodworker. She gave birth to a son, Jack, the following year. Lena, however, had a desire for a career as a singer and separated from Morse in 1920. Her first professional notice came around 1918, when she performed under the name "Mrs. Elmer Morse" at a local silent movie house. During the next few years she played largely in small Pacific Northwestern towns such as Spokane and Chewelah.
Vaudeville
Lee Morse's family was involved in politics as well as music. In 1920 her father was elected as a delegate to the Democratic Convention. Morse accompanied her father to San Francisco and, while there, performed in a convention at the Hotel St. Francis. As a result, she was noticed by Will King, a famous vaudeville producer of the day, who subsequently signed her to a contract.
Morse seized the opportunity for a career in the vaudeville of the West Coast, she left Kooskia — and her husband Elmer — behind for good. Her brother Glen would later observed "she left home when we were barefoot and had the best suite in a Portland hotel when I saw her again."
In 1921, Morse began working in musical revues under Kolb and Dill. In 1922, she joined the Pantages circuit with a 15-minute act titled Do You Remember One Small Girl a Whole Quartet. One reviewer observed "she sings a baritone 'Silver Moon,' then swings into a bass with 'Asleep in the Deep' and finishes in a soprano with 'Just a Song of Twilight.'" In November 1922 the reviewer for Variety noted "She gives the impression of a male impersonator, yodels rather sweetly, sings the 'blues' number better than the majority."
Hitchy Koo and Artists and Models
In 1923, Morse won a role in the touring version of the revue Hitchy Koo. The cast included star Raymond Hitchcock, as well as Marion Green, Irene Delroy, Al Sexton, Busby Berkeley, and Ruth Urban.
Her next performed in the Schubert revue Artists and Models, which opened on Broadway on August 20, 1923.
First recordings
In 1924, Morse began her recording career with a contract with the Pathé label. During this era of acoustic recording, the power of her voice was essential to the success of her recordings. Also during this time, she was given the opportunity to record many of her own compositions. Among her notable recordings from this period are "Telling Eyes," "Those Daisy Days," "An Old-Fashioned Romance" ( which she re-recorded for Columbia in 1927), "Blue Waltz", "The Shadows on the Wall," "Deep Wide Ocean Blues," "A Little Love," and "Daddy's Girl."
Pathé gave Morse the opportunity to indulge in a level of experimentation, not only by recording her own songs, but also through the opportunity to explore the limits of her vocal abilities. Prevalent on these early recordings are her characteristic whoops and yodels. Although dismissed by some as a gimmick, these techniques added a personality to her voice and enabled her to fully demonstrate her multi-octave range.
Divorce
Lee Morse with her son Jack, c.1924. Morse retained custody of Jack after her divorce from her husband. The photo belies the general belief that Morse's relationship with her son was often a strained one.
Lee Morse's success as an entertainer took its toll on her personal life. Her husband, Elmer Morse, had created a home for her complete with furnishings he'd built himself. On February 18, 1925 he filed for divorce on the grounds of desertion and abandonment. Although she had deserted her husband and child five years earlier, Morse was able to keep custody of their son Jack. Sadly, in October 1926, Elmer Morse died of scarlet fever in Spokane at the young age of 35.
Columbia and Simple Simon
In 1927, along with other prominent artists of her era, Morse moved to the Columbia label. From 1927 to 1932, she was one of the label's most popular female performers, second only to Ruth Etting. Morse continued to do vaudeville and other stage work during this time, landing a role in Ziegfeld's Simple Simon that may have made her an even bigger star. Sadly, her alcoholism left her ill and unable to perform a mere 24 hours before the show's Broadway debut on February 18, 1930. Minus their star, the producers asked Ruth Etting to step up in the eleventh hour to fill Morse's shoes. As a result, the show's memorable "Ten Cents a Dance" became Etting's signature while Morse's once promising Broadway career abruptly ended.
Lee Morse with Bob Downey
Second marriage
In the mid-1920s, Morse met pianist Bob Downey. He became her accompanist on stage and companion in life. They subsequently lived together as a couple, although whether or not they were ever actually married remains questionable. She and Downey eventually opened a small club in Texas, which they operated until it burned down in 1939. Later they resettled in Rochester, New York. Downey eventually left Morse for a striptease dancer. This end to their relationship left Morse devastated and ever more dependent upon alcohol, which by the 1930s had become a constant companion.
Short films
Lee Morse in A Million Me's, the first of three one-reel films she made in 1930.
Although Morse's Broadway prospects had dimmed by the 1930s, she could still be seen in a number of musical film shorts, including A Million Me's (Paramount, April 25, 1930), The Music Racket (Vitaphone, June 30, 1930), and Song Service (Paramount, October 24, 1930).
Lee had always preferred stage audiences to small clubs, once commenting "I get nervous! I can't stand it! I want to scream!" However, as the business changed in the 1930s, she found herself taking club dates when stage gigs grew scarce. In fact, in the mid-1930s, she and then-partner Downey opened a small club in Texas. After the 1939 fire, they resettled in Rochester, New York, an area that had been kind to her over the years.
Third marriage and final years
After her relationship with Bob Downey ended in the late 1930s, Morse weathered a rocky period that left those closest to her worried for her health. Life improved when she met Ray Farese, whom she married in 1946. Farese helped her revitalize her career by getting her a Rochester-based radio show and securing local club dates. She attempted a comeback with the song "Don't Even Change a Picture on the Wall," written in the 1940s for the World War II soldiers and finally recorded in 1951. Although the song enjoyed local success, it failed to launch her to the heights she had once enjoyed.
Death and aftermath
Lee Morse died suddenly on December 16, 1954 while visiting a neighbor. She was only 57 years old.
After her death, her husband, Ray Farese, turned her photos and scrapbook over to Rochester-based journalist Howard Hosmer, who apparently produced a Morse career retrospective for a local station. Farese died before Hosmer could return Lee's mementos. Hosmer himself died in the 1960s or 1970s.
Lee Morse "Dawning" (1927)
Lee Morse
Lee Morse Collection, part of the International Jazz Collections at the University of Idaho Library
Lee Morse @
Find A Grave
Lee Morse | Flickr - Photo Sharing!
1915
Walter Brown "Brownie" McGhee
b. Knoxville, TN, USA. d. Feb. 16, 1996.
Father sang, guitar, dancer.
A Talent Scout for Okeh Records discovered Brownie in 1938 in Burlington, NC, USA.
An authentic and unsophisticated folk-jazz performer.
Worked with Sonny Terry and others.
1954
Rich Conaty
Disc Jockey & Radio Personality
Richard B. "Rich" Conaty (born November 30, 1954) is a New York City disc jockey, who was originally from Astoria, New York. He is an important figure in FM broadcasting of jazz and popular music of the 1920s and 1930s.
Conaty hosts his weekly music radio show, "The Big Broadcast", on Fordham University's FM radio station, WFUV, in the Bronx, New York. The show features jazz and popular music recordings from the 1890s through the 1930s. Conaty founded "The Big Broadcast" when he was a freshman at Fordham University in January 1973. In 1983, he was hired by program director Jim Lowe at WNEW-AM, where he worked weekends, and briefly filled in as the host of the radio show, "Make Believe Ballroom," made famous by William B. Williams. Conaty was Jonathan Schwartz's co-host on "New York Tonight."
Conaty brought "The Big Broadcast" and his Saturday program, "The Big Bandstand," to WQEW in December 1992.
In July 1997, Conaty brought his shows back to WFUV. It airs live every Sunday from 8pm-12midnight (ET) and streams live on the internet
Rich Conaty
(aka: Robert Lee McCoy, Rambling Bob, and Peetie's Boy.)
Robert Lee McCollum (November 30, 1909 – November 5, 1967) was an American blues musician, who played and recorded under the pseudonyms Robert Lee McCoy and Robert Nighthawk.
Robert Lee McCoy
Born in Helena, Arkansas, he left home at an early age to become a busking musician, and after a period wandering through southern Mississippi, settled for a time in Memphis, Tennessee where he played with local orchestras and musicians, such as the Memphis Jug Band. A particular influence during this period was Houston Stackhouse, from whom he learnt to play slide guitar, and with whom he appeared on the radio in Jackson, Mississippi.
After further travels through Mississippi, he found it advisable to take his mother's name, and as Robert Lee McCoy moved to St. Louis, Missouri in the mid 1930s. Local musicians with whom he played included Henry Townsend, Big Joe Williams, and Sonny Boy Williamson. This led to two recording dates in 1937, the four musicians recording together at the Victor Records studio in Aurora, Illinois as well as recordings under his own name, including "Prowling Night-Hawk" (recorded 5 May 1937), from which he was take his later pseudonym.
These sessions led to Chicago blues careers for the other musicians, though not, however, for McCoy, who continued his rambling life, playing and recording (for Victor/Bluebird and Decca) solo and with various musicians, under various names. He also became a familiar voice on local radio stations; then Robert Lee McCoy disappeared.
Robert Nighthawk
Within a few years, he resurfaced as the electric slide guitarist Robert Nighthawk, and began recording for Aristocrat and Chess Records, the latter of which was also Muddy Waters' label; in 1949 and 1950, the two men's styles were close enough that they were in competition for promotional activity; as Waters was the more marketable commodity, being more reliable and a more confident stage communicator, he received the attention. Though Nighthawk continued to perform and to record, taking up with United and States 1951 and 1952, he failed to achieve great commercial success.
In 1963, Nighthawk was rediscovered busking in Chicago and this led to further recording sessions and club dates, and to his return to Arkansas, where he appeared on the King Biscuit Time radio programme on KFFA. As late as 1964, Nighthawk could be found playing on Chicago's, Maxwell Street. He had a stroke followed by a heart attack, and died of heart failure at his home in Helena.
1912
Gordon Parks Sr.,
American photographer, musician, writer and film director
b. Fort Scott, KS, USA.
d.
March 7, 2006
Gordon Roger Alexander Buchanan Parks was an American photographer, musician, writer and film director. He is best remembered for his photographic essays for Life magazine and as the director of the 1971 film, Shaft.
His first job was as a piano player in a brothel when he was a teenager. Parks also performed as a jazz pianist. His song "No Love", composed in another brothel, was performed during a national radio broadcast by Larry Funk and his orchestra in the early 1930s.
Parks composed Concerto for Piano and Orchestra (1953) at the encouragement of black American conductor, Dean Dixon, and his wife Vivian, a pianist, and with the help of the composer Henry Brant. He completed Tree Symphony in 1967. In 1989, he composed and directed Martin, a ballet dedicated to Martin Luther King, Jr., the civil rights leader who had been assassinated.
Boyd Senter
clarinet/alto & tenor sax/trumpet/vocals
b. (on a farm) Nebraska, USA.
d. June 1982, Oscoda, MI, USA.
Tagged as: "The Jazzologist Supreme".

~Biography
Clarinet player and bandleader Boyd Senter's orchestra provided the first musical outlet for young trombone player named Glenn Miller, in 1921, when Senter was only in his early 20s and still in Colorado. Senter went on to be billed as the "Jazzologist Supreme" and eventually mastered the saxophones, trumpet, and other horns, but it was his playful clarinet playing that made him famous, though his style turned off some critics. He said his first records, made with Autograph, were among the first electric recordings. In 1927, Senter moved to Okeh and recorded with guitarist Eddie Lang and pianist Jack Russell.
The following year, Senter helped launch the careers of Tommy and Jimmy Dorsey, bringing them into the studio with Lang and Russell. After a couple years, Senter & His Senterpedes moved to Victor, for which he recorded five times. Never one to take himself too seriously, Senter made one recording, "Mobile Blues," that was never released in the U.S. because he, the other musicians, and the engineer got too drunk while they made it. Senter died in Oscoda, MI, in 1982.
~ Ron DePasquale
Boyd Senter
Notable Events Occurring
On This Date Include:
1913.
Actor/Composer Charlie Chaplin
made his screen debut in Mack Sennett's
short film 'Making A Living'.
1956.
Jean Schwartz, composer
died in Sherman Oaks, CA
Age 78.
Songwriters Hall of Fame - Jean Schwartz Exhibit Home
SONGS RECORDED
ON THIS DAY INCLUDE:
1923
The Georgians -
I've Got A Cross-Eyed Papa
(But He Looks Straight To Me)
Bennie Krueger and his Orchestra
So This Is Venice

(Clarke / Leslie / Warren)
1926
Fess Williams and his Royal Flush Orchestra
Nobody But My Baby Is Getting My Love

What Did Romie-O-Juliet

There's Something Spanish In You Eyes (Friend / Creamer)
1927
University Six
1931
Paul Whiteman and his Orchestra
George White's Scandals Medley (LP session)

(Lew Brown / Ray Henderson)

'Leven Pounds of Heaven (McCarthy / Malneck)
There's a Blue Note in My Love Song (Shapiro / Beresford)
1934
Dorsey Brothers Orchestra -
I Get A Kick Out Of You
Down't Uncle Bill's

I'd Like To Dunk You In My Coffee

If It's Love

You Don't Know Me From Adam (And I Didn't Know You From Eve)
Eddie Condon and his Band -
Ballin' The Jack
(Chris Smith / Jack Burris)
I Ain't Gonna Give Nobody None Of My Jelly Roll
It's All Right Here For You
Strut Miss Lizzie (Henry Creamer / J. Turner Layton
LYRICS
STRUT MISS LIZZIE
John Turner Layton (m) Henry Creamer (l) 1921
Won't you strut Miss Lizzie,
Get busy!
I wanna see you walk;
Oh, the folks all see the way you syncopate,
Hear the whole town talk!
When you move so preety,
It's a pity
The other girlies frown,
But the men you meet
Like the way you shake your feet;
Oh, you knock'em dizzy,
Strut Miss Lizzie Brown!
Go down the street, by the school,
Pack your feet you struttin' fool!
Strut your stuff by the kirk,
Trot your tootsies by the church!
Through the alley, dodge the cans,
Shake Miss Ellie's pots and pans.
Cool your dog, we're comin' through,
Except for Lennox Avenue!
brought to you by...
~confetta
And all
who have
provided
content