d. July 10, 1972, Chicago, IL, USA.
During her career, she played with Ida Cox, Johnny Dodds, Tommy Ladnier, Jimmy O'Brian, Ma Rainey and Ethel Waters.
One of the first important female bandleaders in jazz, Lovie Austin deserves to be much better known. After studying music in college, she toured on the vaudeville circuit, settling in Chicago in 1923. During 1924-1926, she recorded frequently with her Blues Serenaders, a group that at various times had Tommy Ladnier , Bob Shoffner, Natty Dominique , or Shirley Clay on cornet; Kid Ory or Albert Wynn on trombone; and Jimmy O'Bryant or Johnny Dodds on clarinet, along with banjo and occasional drums. Fortunately, a Classics CD has collected all of those recordings. Austin (as house pianist for Paramount) also backed many blues singers (including Ida Cox ,Ma Rainey , and Alberta Hunter ). But after 1926, her recording activity largely came to a halt. Austin worked for 20 years as the musical director for the Monogram Theatre and later on as a pianist at a dancing school, only returning to record in 1961 as part of Riverside's Living Legends series. Although mostly an ensemble pianist, Lovie Austin was a skilled arranger.
~ Scott Yanow
d. Oct. 20, 1953, New York, NY, USA.
This composer worked with such lyricists as Roy Turk, Stanley Adams, Grant Clarke, Benny Davis, Edgar Leslie, Sam M. Lewis, Harry Richman, Roy Turk, Jack Yellen and Joe Young and his tunes were immensely popular all through the 1920s and '30s.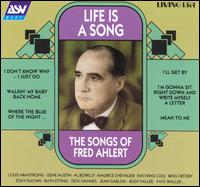 Tin Pan Alley songwriter Fred E. Ahlert's most frequent writing partner was Roy Turk , with whom he wrote the 1928 hit "I'll Get By (As Long As I Have You)." The song was originally recorded by Ruth Etting and was later revived by Irene Dunn , who sang it in the 1943 movie A Guy Named Joe. Another tune by Ahlert and Turk was "Mean to Me," recorded in 1929 by Etting and also by Helen Morgan . The following year saw Ahlert's "Walking My Baby Back Home" recorded by Harry Richman and in 1931, Ahlert penned a tune that became one of Kate Smith 's first hits: "I Don't Know Why (I Just Do)." In 1931, Ahlert also wrote what was to become a signature song of Bing Crosby 's, "Where the Blue of the Night Meets the Gold of the Day." Ahlert's last hit came with 1935's "I'm Gonna Sit Right Down and Write Myself a Letter."
(Bluegrass) vocals
b. Cherokee, NC, USA.
d. April 7, 1989.
né: Clyde Leonard Moody.
Bill Neely,
Singer-Songwriter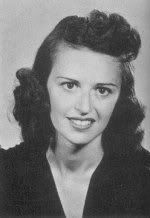 Studied Piano as a child, and was singing by her Teen-age years. In 1933, she was singing on New York Station WOR, then moved over to an NBC Station, where in 1934, she was hired by Benny Goodman for his "Let's Dance" show, and remained with Goodman for the next two years (during which time BG invented "Swing" and became the world's best known and most successful leader).
Some of her hit recordings with Goodman include "You Turned The Tables On Me", "All My Life", "These Foolish Things", "It's Been So Long," "Too Good To Be True," and perhaps her biggest hit "Goody Goody". In late 1936, she married Albert Marx and retired (at age 20) from public performing, but often recorded with the Bob Crosby, Gene Krupa, Teddy Wilson and Joe Sullivan bands. Helen went back to performing in the early 1940s with the Red Norvo and Hal McIntyre bands. And later, also worked with such men as Ruby Braff, Vic Dickenson and Pee Wee Erwin. In 1952, she worked with Wild Bill Davison, was with Benny Goodman on his ill-fated 1953 tour.
though, in 1979, she recorded an album for Lyricon called "The Helen Ward Song Book, Vol. 1", where she is also listed as the bandleader. (Lyricon never issued a Vol. 2).While best recalled for her work with Benny Goodman, she is still known as one of the Swing Age's finest vocalists.
Red Foley, C&W singer
died while on tour in Fort Wayne, IN, USA. (shortly after closing the show singing "Peace In The Valley").
Ivanhoe Two Step

Chimes of Normandy Medley
Art Hickman's Orchestra - Peggy
Leona Williams and her Dixie Band - I Wish I Could Shimmy Like My Sister Kate
If You Don't Beleive I Love You, Look What A Fool I've Been
Bailey's Lucky Seven - Homesick - Featuring Cliff Edwards (Ukulele Ike)
No Wonder I'm Lonesome - Featuring Lillian Robbins
Tomorrow
Cotton Pickers - Back O' Town Blues
Carl Fenton and his Orchestra - I Love you
Cruel Woman
Home Brew Blues
Rosa Henderson - Low-Down Papa (Sweet Mamma's Blues)
Waring's Pennsylvanians - Nashville Nightingale
Johnny Hamp's Serenaders - Angry
When The Dear Old Summer Goes
Charlie Johnson's Paradise Orchestra
The Boy In The Boat (The Rock)
Walk That Thing
Paul Whiteman and his Orchestra
Christmas Melodies : Noel; Adeste Fideles
Silent Night, Holy Night
Bigger And Better Than Ever
Barbecue Joe and his Hot Dogs
Big Butter And Egg Man
Tin Roof Blues
Up The Country Blues
Barbecue Joe and his Hot Dogs -
Weary Blues
Harry Reser and his Orchestra
Why Can't I Find Somebody to Love
One Little Word Led to Another
In tropical climes there are certain times of day
When all the citizens retire to tear their clothes off and perspire.
It's one of the rules that the greatest fools obey,
Because the sun is much too sultry
And one must avoid its ultry-violet ray.
The natives grieve when the white men leave their huts,
Because they're obviously, definitely nuts!
Mad dogs and Englishmen go out in the midday sun,
The Japanese don´t care to, the Chinese wouldn´t dare to,
Hindus and Argentines sleep firmly from twelve to one
But Englishmen detest-a siesta.
In the Philippines they have lovely screens to protect you from the glare.
In the Malay States, there are hats like plates which the Britishers won't wear.
At twelve noon the natives swoon and no further work is done,
But mad dogs and Englishmen go out in the midday sun.
It's such a surprise for the Eastern eyes to see,
that though the English are effete,
they're quite impervious to heat,
When the white man rides every native hides in glee,
Because the simple creatures hope he will impale his solar topee on a tree.
It seems such a shame when the English claim the earth,
They give rise to such hilarity and mirth.
Ha ha ha ha hoo hoo hoo hoo hee hee hee hee ......
Mad dogs and Englishmen go out in the midday sun.
The toughest Burmese bandit can never understand it.
In Rangoon the heat of noon is just what the natives shun,
They put their Scotch or Rye down, and lie down.
In a jungle town where the sun beats down to the rage of man and beast
The English garb of the English sahib merely gets a bit more creased.
In Bangkok at twelve o'clock they foam at the mouth and run,
But mad dogs and Englishmen go out in the midday sun.
Mad dogs and Englishmen go out in the midday sun.
The smallest Malay rabbit deplores this foolish habit.
In Hong Kong they strike a gong and fire off a noonday gun,
To reprimand each inmate who's in late.
In the mangrove swamps where the python romps there is peace from twelve till two. Even caribous lie around and snooze, for there's nothing else to do.
In Bengal to move at all is seldom ever done,
But mad dogs and Englishmen go out in the midday sun.
brought to you by...
~confetta