BIRTHDAYS
1906
Joan Blondell
~From Wikipedia
Born:

*

Rose Joan Blondell
August 30, 1906
New York City, New York, U.S.
Died:

December 25, 1979 (aged 73)
Santa Monica, California, U.S.
Cause of death:

Leukemia
Resting place:

Forest Lawn Memorial Park, Glendale
Occupation:

Actress
Years active:

1927–1979
Spouse(s):
George Barnes (1933–36)
Dick Powell (1936–44)
Mike Todd (1947–50)
Children:

Norman S. Powell (b. 1934)
Ellen Powell (b. 1938)
*Rose Joan Blondell (August 30, 1906 – December 25, 1979) was an American actress who performed in movies and on television for five decades as Joan Blondell.
After winning a beauty pageant, Blondell embarked upon a film career. Establishing herself as a sexy wisecracking blonde, she was a pre-Code staple of Warner Brothers and appeared in more than 100 movies and television productions. She was most active in films during the 1930s, and during this time she co-starred with Glenda Farrell in nine films, in which the duo portrayed gold-diggers. Blondell continued acting for the rest of her life, often in small character roles or supporting television roles. She was nominated for an Academy Award for Best Supporting Actress for her work in The Blue Veil (1951).
Blondell was seen in featured roles in two films released shortly before her death from leukemia, Grease (1978) and the remake of The Champ (1979).
Early life
Blondell was born to a vaudeville family in New York City. Her father, known as Eddie Joan Blondell, Jr., was born in Indiana in 1866 to French parents, and was a vaudeville comedian and one of the original Katzenjammer Kids. Blondell's mother was Kathryn ("Katie") Cain, born April 13, 1884, in Brooklyn, of Irish American parents. Her younger sister, Gloria Blondell, also an actress, was briefly married to film producer Albert R. "Cubby" Broccoli (the future producer of the James Bond film series) and bears an extremely strong resemblance to her older sister, Joan. Blondell also had a brother, the namesake of her father and grandfather. Her cradle was a property trunk as her parents moved from place to place and she made her first appearance on stage at the age of four months when she was carried on in a cradle as the daughter of Peggy Astaire in The Greatest Love.
Joan had spent a year in Honolulu (1914-15) and six years in Australia and seen much of the world by the time her family, who had been on tour, settled in Dallas, Texas when she was a teenager. Under the name Rosebud Blondell, she won the 1926 Miss Dallas pageant and placed fourth for Miss America in Atlantic City, New Jersey, in September of that same year. She attended what is now the University of North Texas, then a teacher's college, in Denton, where her mother was a local stage actress, and she worked as a fashion model, a circus hand, and a clerk in a New York store. Around 1927, she returned to New York, joined a stock company to become an actress, and performed on Broadway. In 1930, she starred with James Cagney in Penny Arcade.
Career
Blondell in the trailer for the 1932 film Three on a Match
Penny Arcade only lasted three weeks, but Al Jolson saw it and bought the rights to the play for $20,000. He then sold the rights to Warner Brothers with the proviso that Blondell and Cagney be cast in the film version. Placed under contract by Warners, she moved to Hollywood where studio boss Jack Warner wanted her to change her name to "Inez Holmes", but Blondell refused. She began to appear in short subjects, and was named as one of the WAMPAS Baby Stars in 1931.
Blondell was paired with James Cagney in such films as Sinners' Holiday (1930) – the film version of Penny Arcade – and The Public Enemy (1931), and was one half of a gold-digging duo with Glenda Farrell in nine films. During the Great Depression, Blondell was one of the highest paid individuals in the United States. Her stirring rendition of "Remember My Forgotten Man" in the Busby Berkeley production of Gold Diggers of 1933, in which she co-starred with Dick Powell and Ruby Keeler, became an anthem for the frustrations of the unemployed and the government's failed economic policies. (Even though she was cast in many of the classic Warners musicals, she was not a singer, and in the Forgotten Man number, she mostly talked and acted her way through the song.) In 1937, she starred opposite Errol Flynn in The Perfect Specimen.
By the end of the decade, she had made nearly fifty films, despite having left Warner Bros. in 1939. Continuing to work regularly for the rest of her life, Blondell was well received in her later films, despite being relegated to character and supporting roles after the mid-1940s. She was billed below the title for the first time in fourteen years in 1945 in the film Adventure, which starred Clark Gable and Greer Garson). She received an Academy Award for Best Supporting Actress nomination for her role in The Blue Veil (1951). She was also featured prominently in A Tree Grows in Brooklyn (1945); Nightmare Alley (1947); The Opposite Sex (1956), which paired her with ex-husband Dick Powell's wife, June Allyson; Desk Set (1957); and Will Success Spoil Rock Hunter? (1957). She received considerable acclaim for her performance as Lady Fingers in Norman Jewison's The Cincinnati Kid (1965), garnering a Golden Globe nomination and National Board of Review win for Best Supporting Actress. John Cassavetes cast her as a cynical, aging playwright in his film Opening Night (1977). Blondell was widely seen in two films released not long before her death, Grease (1978) and the remake of The Champ (1979) with Jon Voight and Rick Schroder.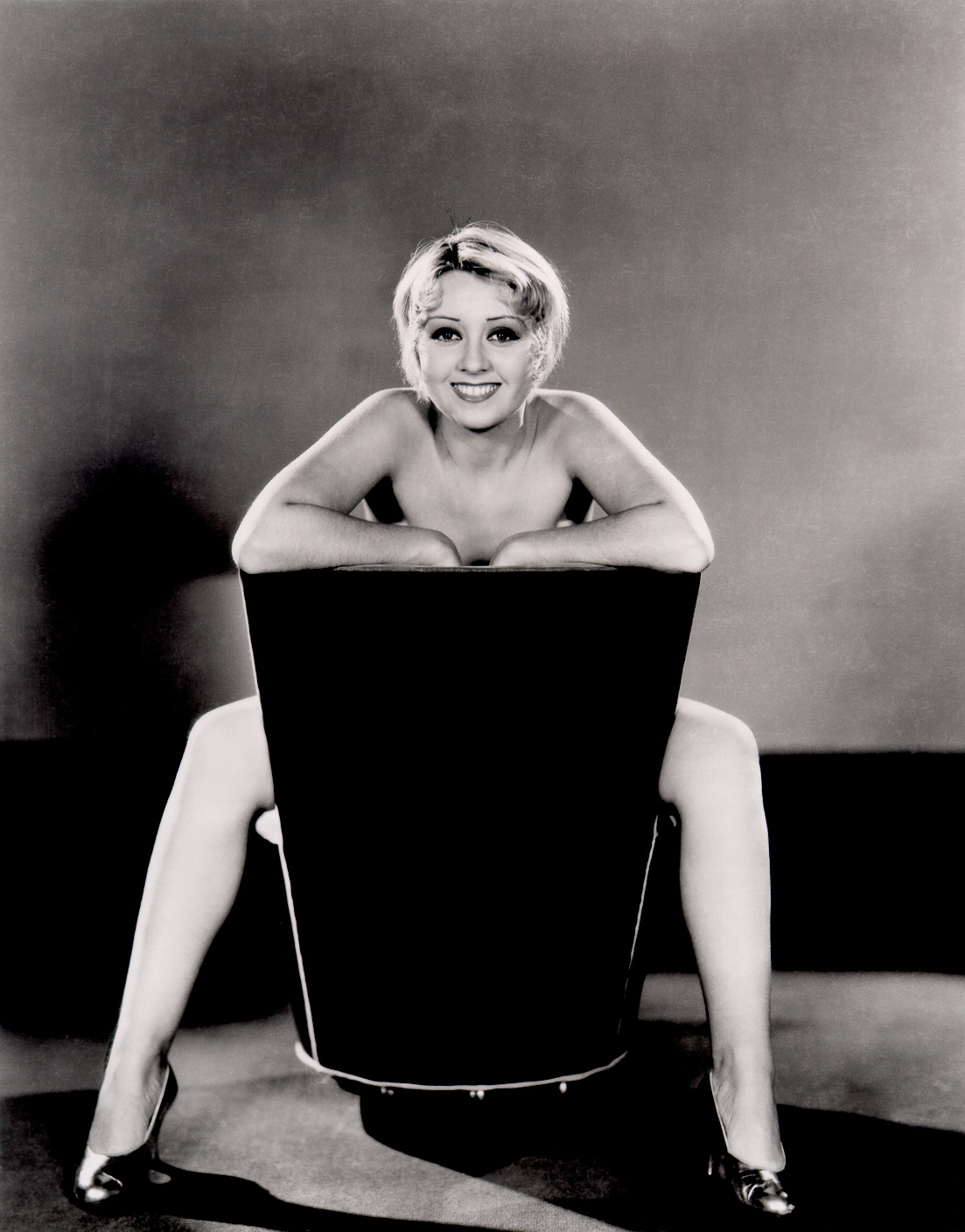 This 1932 promotional photo of Blondell was later banned under the now unenforceable Motion Picture Production Code.
Blondell also guest starred in various television programs, including three episodes in 1963 as the character "Aunt Win" of the CBS sitcom The Real McCoys, starring Walter Brennan and Richard Crenna. She appeared in a 1964 episode "What's in the Box?" of The Twilight Zone. She guest starred in the episode "You're All Right, Ivy" of Jack Palance's circus drama, The Greatest Show on Earth, which aired on ABC in the 1963—1964 television season. Her co-stars in the segment were Joe E. Brown and Buster Keaton. In 1965, she was in the running to replace Vivian Vance as Lucille Ball's sidekick on the hit CBS television comedy series The Lucy Show. Unfortunately, after filming her second guest appearance as 'Joan Brenner' (Lucy's new friend from California), Blondell walked off the set right after the episode had completed filming when Ball humiliated her by harshly criticizing her performance in front of the studio audience and technicians.
With Cagney in Footlight Parade (1933)
Blondell continued working on television. In 1968, she guest-starred on the CBS sitcom Family Affair, starring Brian Keith. She also replaced Bea Benaderet, who was ill, for one episode on the CBS series Petticoat Junction. In that installment, Blondell played FloraBelle Campbell, a lady visitor to Hooterville, who had once dated Uncle Joe (Edgar Buchanan) and Sam Drucker (Frank Cady). That same year, Blondell co-starred in the ABC western series Here Come the Brides, set in the Pacific Northwest of the 19th century. Her co-stars included singer Bobby Sherman and actor-singer David Soul. Blondell received two consecutive Emmy nominations for outstanding continued performance by an actress in a dramatic series for her role as Lottie Hatfield.
In 1972, she had an ongoing supporting role in the NBC series Banyon as Peggy Revere, who operated a secretarial school in the same building as Banyon's detective agency. This was a 1930s period action drama starring Robert Forster in the titular role. Her students worked in Banyon's office, providing fresh faces for the show weekly. The series was replaced mid-season.
Blondell has a star on the Hollywood Walk of Fame for her contribution to Motion Pictures, at 6309 Hollywood Boulevard. In December 2007, the Museum of Modern Art in New York City mounted a retrospective of Blondell's films in connection with a new biography by film professor Matthew Kennedy and theatrical revival houses such as Film Forum in Manhattan have also projected many of her films recently.
Personal life
From the trailer for the film Broadway Gondolier (1935)
Blondell was married three times, first to cinematographer George Barnes in a private wedding ceremony on 4 January 1933 at the First Presbyterian Church in Phoenix, Arizona. They had one child — Norman S. Powell, who became an accomplished producer, director, and television executive — and divorced in 1936. On 19 September 1936, she married her second husband, actor, director, and singer Dick Powell. They had a daughter, Ellen Powell, who became a studio hair stylist, and Powell adopted her son by her previous marriage. Blondell and Powell were divorced on 14 July 1944.
Joan Blondell & Dick Powell
On July 5, 1947, Blondell married her third husband, producer Mike Todd, whom she divorced in 1950. Her marriage to Todd was an emotional and financial disaster. She once accused him of holding her outside a hotel window by her ankles. He was also a heavy spender who lost hundreds of thousands of dollars gambling (high-stakes bridge was one of his weaknesses) and went through a controversial bankruptcy during their marriage. An often-repeated myth is that Mike Todd "dumped" Joan Blondell for Elizabeth Taylor—when, in fact, Blondell left Todd of her own accord years before he met Taylor.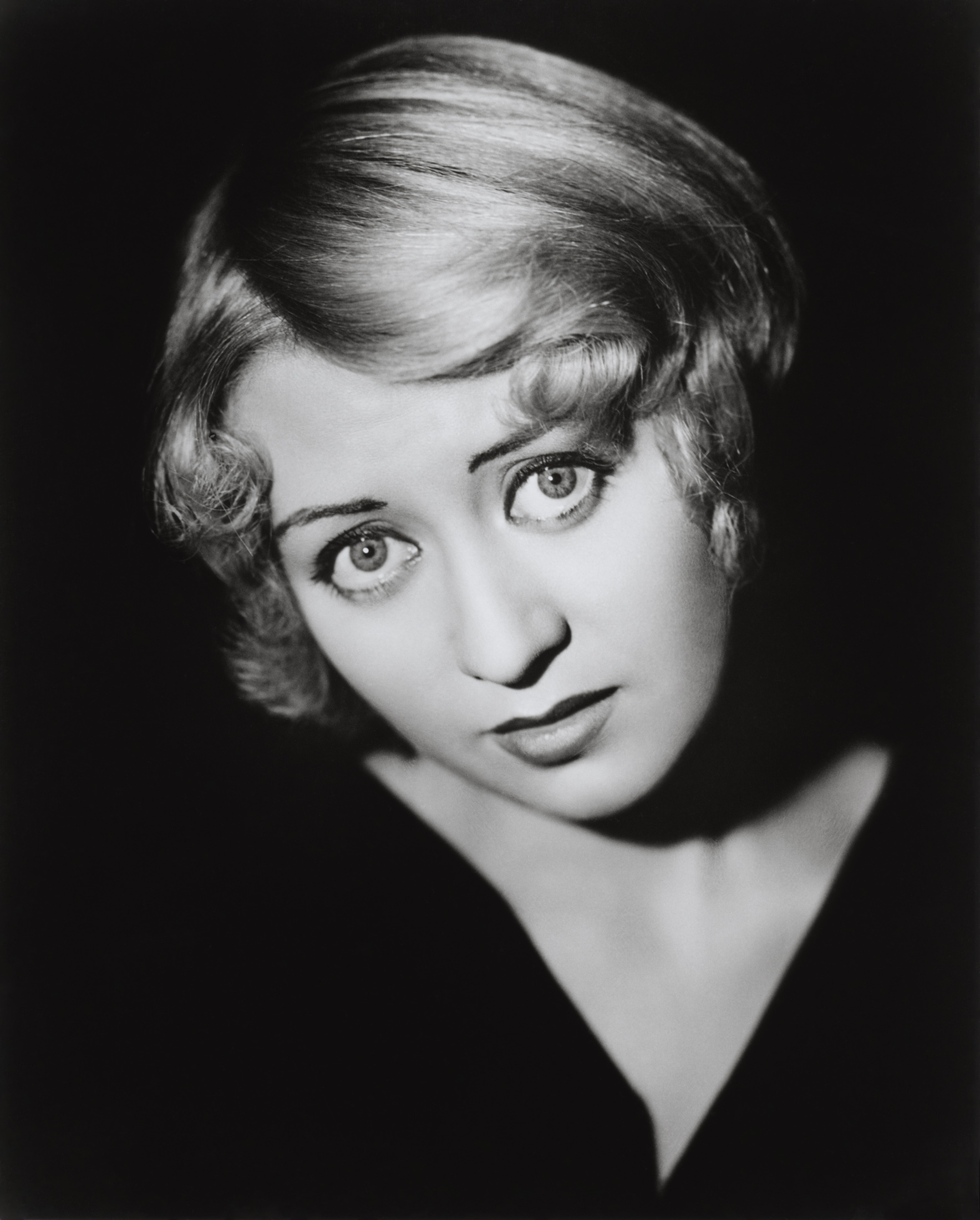 Death
Blondell died of leukemia in Santa Monica, California, on Christmas Day 1979 at the age of 73 with her children and her sister at her bedside. She is interred in the Forest Lawn Memorial Park Cemetery in Glendale, California.
She wrote a novel titled Center Door Fancy (New York: Delacorte Press, 1972), which was a thinly disguised autobiography with veiled references to June Allyson and Dick Powell.
Joan Blondell - Wikipedia
Joan Blondell (1906 - 1979) - Find A Grave Memorial
1912
Danny Alguire, trumpet
b. Chickasha, OK, USA. d.
Firehouse Five Plus Two
1904
Floyd R. Bean, piano/composer
b. Ladora, IA, USA.
d. 1974. In 1923.
Biography
~by Eugene Chadbourne
A 1946 postcard from the Hot Club of Chicago, preserved in the archive of the Chicago Jazz Institute, tells a typical Floyd Bean tale. The card announces an upcoming battle of the bands, a competition between Floyd Bean's Toddlin' Town Quintet and another band called the Windy City Five, with none other than Floyd Bean on piano. This guy was so busy on the Chicago scene that he even competed against himself in band battles, although one certainly wonders whether by tossing in a few clinkers on the keyboard here and there he could easily effect the contest outcome one way or another. Bean was a member of many different groups throughout nearly four decades of activity in Chicago, from leading a combo featuring a teenage Bix Beiderbecke in the '20s to working with George Brunis & His Dixieland All-Stars in the '60s. He was part of what was considered trumpeter Muggsy Spanier's greatest band, also featuring Chicago stalwarts such as Darnell Howard, Ralph Hutchinson, Barrett Deems, and Truck Parham. An original tune of Bean's, recorded by Spanier, hardly seems like it could be autobiographical as it is entitled "Lazy Piano Man." Bean played at many Chicago clubs with cornetist and bandleader Jimmy McPartland, sometimes involving the great songwriter Johnny Mercer. McPartland included the pianist in a combo he brought into the Decca studios for an anthology of Chicago jazz produced by that label. Legendary early jazz giant Bix Biederbecke was only 16 years old when he played in a Bean combo, which perhaps should be called a pod. The name Floyd Bean is good for more than just inane puns such as this; it has also been chosen to identify several models of racing cars as well as model airplanes.
1913
Olive Brown, Vocal
b. St.Louis, MO, USA.
Olive Jefferson
1908
Willie Bryant, Vocal/Leader
b. New Orleans, LA, USA
d. Feb. 9, 1964, Los Angeles, CA, USA
Willie Bryant was significant to music twice in his career, as the leader of a talented big band during 1935-38 and as a popular MC and disc jockey in the 1950's. He grew up in Chicago and tried unsuccessfully to learn the trumpet. Bryant began his career in show business in 1926, working as a dancer in the Whitman Sisters' Show. He performed in vaudeville for several years, was in the 1934 show Chocolate Revue and shared the stage with Bessie Smith, singing "Big Fat Ma and Skinny Pa."

Bryant organized his big band in late 1934 and during the next few years they had six recording sessions, five for Victor or Bluebird during 1935-36 and a final (and obscure) outing for Decca in 1938. Among Bryant's sidemen during the period (at least part of the time) were pianist Teddy Wilson, drummer Cozy Cole, the underrated tenor-saxophonist Johnny Russell, Benny Carter (who guested on trumpet), tenor great Ben Webster, trombonist-arranger Eddie Durham, pianist Ram Ramirez and trumpeter-vocalist Taft Jordan.
Bryant took likable vocals on 18 of the 26 selections but gave his talented sidemen plenty of space to stretch out. After reluctantly breaking up the orchestra, Bryant became an actor, emcee and disc jockey. He recorded in 1945 as an r&b singer (most notably "Blues Around The Clock" and a remake of his best-known original, "It's Over Because We're Through"). Bryant led a big band during 1946-48 which recorded two numbers (and he recorded four final songs with a combo in 1949) but became best-known in the 1950's as the regular emcee at the Apollo Theatre. He spent his last decade in California before passing away in 1964 from a heart attack.
~ Scott Yanow
Willie Bryant - Wikipedia
Stars of Vaudeville #338: Willie Bryant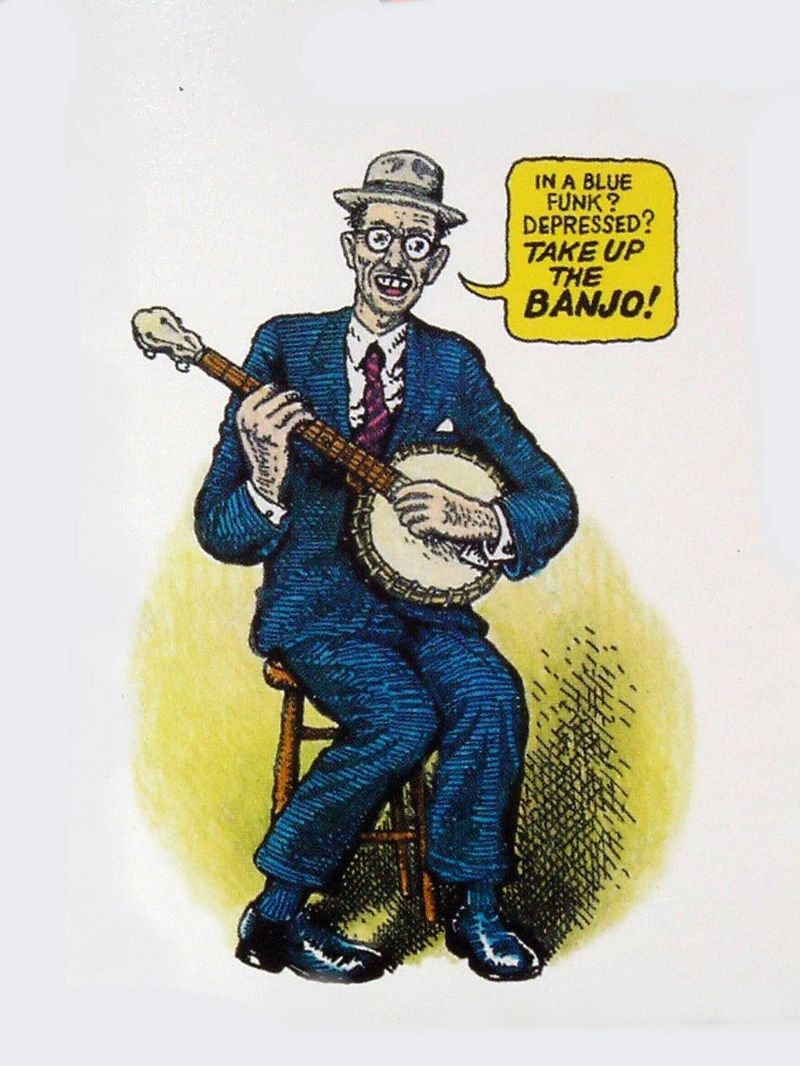 1943
Robert Crumb, Blues cartoonist/guitar/banjo
b. Philadelphia, PA, USA.
Crumb is best known as a "counter-culture" cartoonist. However, he is included here because he is an avid collector of 78 rpm phonograph records. In 2003, his collection was the source for "Hot Women: Women Singers From The Torrid Regions Of The World", his compilation of world music from Mexico, Cuba, Turkey, Burma, and Tahiti. All but two of the 24 tracks were recorded between 1927 and 1934. It has been reported that he has over 5000 78rpm records. Crumb once accepted an offer from his friend, singer Janis Joplin, who hired him to do the artwork on her band's album "Cheap Thrills", but Crumb later rejected a similar offer to illustrate an album cover for the 'Rolling Stones' because he hated the band's music.
In 1972, Together with accordion player Robert E. Armstrong and mandolinist Allan Dodge, Crumb formed the first version of the "R. Crumb and his Cheap Suit Serenaders" (CSS). In 1977, Crumb and the 'Cheap Suit Serenaders' toured the United States with Tom Paxton, Judy Collins and Iris Dement. Over the next six years, the band recorded three albums: "R. Crumb and his Cheap Suit Serenaders" was the first album by the CSS. (Blue Goose 2014, 1974). "R. Crumb and His Cheap Suit Serenaders Number Two" was the name of their second album (reissued in 1993 as "Chasin' Rainbows"). The core group was the same as on CSS#1 with documentary film maker Terry Zwigoff added. Two Hawaiian style tunes were included, -foreshadowing of the addition of Bob Brozman on CSS#3. Their third album was imaginatively entitled "R. Crumb and his Cheap Suit Serenaders Number 3" (reissued in 1993 as "Singin' in the Bathtub"). The four men from the CSS#2 were augmented with the addition of two new members, Bob Brozman (folk archivist -especially of Hawaiian music) Tom Marion (who was also listed as a guest on CSS#2), and Paul Woltz (who also was a guest on CSS#1). Currently (2005), Crumb resides in the south of France with his wife and daughter.
RCrumb.Com - The Official R. Crumb Website
Robert Crumb - Wikipedia
1913
"Granny" Littricebey, guitar
b. Temple, TX, USA



1896
Herman Lubinsky, Label owner (Savoy Records)
b. Bradford, CT, USA.
d. 1974.
In
1924, he was operating New Jersey's first station WNJ However, he is best recalled
for founding the Savoy label in 1942. During the next two decades Savoy recorded important sessions by Errol Garner, Cannonball Adderley, Charlie Parker, Dexter Gordon, Fats Navarro, Yusef Lateef, and even Sun Ra, among many others.
With the public's changing musical tastes, Savoy gradually shifted its focus from Swing and bop (it was one of the major bop labels) to R&B, Blues, and finally to gospel in the 1960s. Lubinsky primarily stuck to the business side and was best known for his desire to cut expenses at all costs. Lubinsky was considered by many to be quite a character, -a rather profane cheapskate who held a low opinion of many of the musicians that he recorded, Fortunately, he stuck primarily to the business side, and was widely known for his desire to cut expenses at all costs.
BIO



1908
Fred MacMurray
Actor/Violin/Sax/Trumpet
b. Kankakee, IL, USA, d. Nov. 5, 1991,
Santa Monica, CA, USA.
While known worldwide as a fine actor, few folks today realize that Fred began his career as a musician. His father (Frederick MacMurray) was a concert violinist, and Fred, too, played the violin, as well as the saxophone and trumpet. He lived
in Madison, WI and Gilroy, CA before settling in Beaver Dam, WI after parents' separation (when he was age five). After high school graduation, he briefly worked in a pea-canning factory, and even before attending college, formed his own trio Mac's Melody Boys.
By 1926, Fred was working as a professional musician, in Vaudeville and traveling dance bands, blowing his saxophone and singing in New York, and Los Angeles. In 1926, he moved to Chicago and found a day-job as a shoe salesman; while continuing a music career performing with various bands (including "The Royal Purples" -for over a year) as saxophonist and vocalist.
In 1928, he relocated to Los Angeles, CA, where his day-jobs included working in a car painting shop, and as a Hollywood extra. In 1929, Fred recorded (as a vocalist) with George Olsen's Orchestra. He also found work as orchestra musician for silent films, and also joined 'The California Collegians' band as singer-saxophonist-comedian. In 1935 Paramount signed him for a major role in the film "Roberta" (co- starring Irene Dunne, and Randolph Scott). His musical career faded and he became a full time actor.
BIO
IMDb bio
Stars of Vaudeville #486: Fred MacMurray
1898
Henry "Kid" Rena, trumpet
b. New Orleans, LA, USA.
d. April 25, 1949, New Orleans,
LA. USA
FROM: THE RED HOT JAZZ BIO
~by Uncle Dave Lewis
When Henry "Kid" Rena's (pronounced ruh-NAY) name comes up, albeit infrequently, in the annals of New Orleans jazz, he's usually identified as a 'must've been' or an 'also-ran'. "Must've been' in the sense that New Orleans legend records that he was able to play up around high "c" for eight minutes or more without coming down- if so, nothing of this ability appears in audible documents of Rena. And an 'also-ran' in that New Orleans legend is rife with anecdotes about Kid Rena backing down in cutting contests with other legendary Jazz trumpet voices, namely Buddy Petit and Chris Kelly. One such story has Rena bowing out to Kelly in an impromptu bout held in a pouring rainstorm.
But unlike Petit or Kelly, Rena's playing survives on record, and Rena was an important figurehead in New Orleans Jazz in the crucial decade of the 1930s, when Jazz in New Orleans nearly died out completely.
Henry "Kid" Rena was born on August 30, 1898 and is said to have taken lessons from Manuel Perez. When Louis Armstrong took a job on the S.S. Capitol, Rena replaced him in Kid Ory's band. Rena was with Ory until the latter departed for Los Angeles in 1922, then Kid Rena began his own "dixieland band" later that year. Shortly the Rena band won a loving cup at the Jerusalem Temple from Celestin's Tuxedo Jazz Band. Rena's Dixieland Band played every hall in New Orleans in the coming years and even made the trip to Chicago three or four times in 1923-4. At some point he took over leadership of the Eureka Brass Band, and departed from them when he founded his own Brass Band circa 1932.
Times got hard, and by the mid-thirties Rena was having lip trouble, but somehow he kept it together in a discouraging 1930s New Orleans atmosphere where gigs were drying up, the jukebox was taking over and nobody wanted to hear that 'old' music anymore. He was engaged with a small group at the Gypsy Tea Room in 1936, and played regularly at a Canal Street jitney called the Brown Derby for the remainder of his active career.
In the summer of 1940, Heywood Hale Broun, Jr., motivated by the recent publication of the book "Jazzmen", set out to New Orleans to record a traditional jazz band and decided to build the band around Kid Rena. This was the first "revivalist" recording session to take place in the Crescent City. After some abortive attempts at recording rehearsals by this band, the final session of eight tunes was achieved at radio station WWL in the Hotel Roosevelt on August 21. The issued records were avidly sought by collectors after the Second World War. Like most 78s directly marketed to jazz collectors, the Rena items are not considered so highly valuable today. Yet the recordings themselves are well worth knowing, as they exist as direct representatives of the sound of traditional New Orleans jazz as it was played in the 1930s, an era which is otherwise nearly totally lost on record.
By 1942, the New Orleans Jazz "Revival" was officially underway; christened by a series of recordings of Willie 'Bunk' Johnson. Unfortunately the Kid was not to face the microphone again. Kid Rena had always been a big drinker, and by 1947 his health was poor to the extent he had to stop playing. On April 25, 1949 Kid Rena died at age 50, and outside of what must've been a HELL of a funeral parade in New Orleans, the passing of Kid Rena commanded little attention. Rena remains to date one of the most obscure and enigmatic figures in the annals of recorded New Orleans Jazz.
The complete recordings of Kid Rena are on one excellent CD, "Prelude To The Revival vol. 2: Kid Rena 1940" (American Music AMCD-41). It may be ordered through
www.jazzology.com
Special thanks to Frank Powers for his help with this article.
Henry "Kid" Rena
1915
Mercy Dee Walton, piano/songwriter
b. Waco, TX, USA.



1919
Kitty Wells, C&W Vocals
b. Nashville, TN, USA.
née: Ellen Muriel Deason
Ellen Muriel Deason (August 30, 1919 – July 16, 2012), known professionally as Kitty Wells, was an American country music singer. Her 1952 hit recording, "It Wasn't God Who Made Honky Tonk Angels", made her the first female country singer to top the U.S. country charts, and turned her into the first female country star. Her Top 10 hits continued until the mid-1960s, inspiring a long list of female country singers who came to prominence in the 1960s.
Wells ranks as the sixth most successful female vocalist in the history of Billboard's country charts, according to historian Joel Whitburn's book The Top 40 Country Hits, behind Dolly Parton, Loretta Lynn, Reba McEntire, Tammy Wynette, and Tanya Tucker. In 1976, she was inducted into the Country Music Hall of Fame. In 1991, she became the third country music artist, after Roy Acuff and Hank Williams, and the eighth woman to receive the Grammy Lifetime Achievement Award. Wells' accomplishments earned her the nickname Queen of Country Music.
Kitty Wells Official Home Page
Kitty Wells - Wikipedia
Notable Events Occurring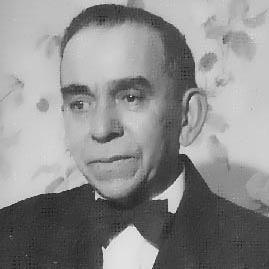 1982.
Natty Dominque, trumpet
died in Chicago, IL, USA.
Age: 86
Anatie "Natty" Dominique (August 2, 1896 – August 30, 1982) was a jazz trumpeter born in New Orleans, Louisiana most notable for his long body of work with Johnny Dodds.
Dominique was a pupil of the legendary Manuel Perez, moving to Chicago, Illinois in 1913. For a brief time in the 1940s Dominique stopped performing and began working as a porter at the Chicago Airport.
In the 1950s, however, Dominique began playing again in his own Creole Dance Band which featured Johnny's younger brother Baby Dodds, among others. He continued to remain active throughout the 1960s, and rarely performed after that time.
1990.
Laura Washington, vocals
died in Birmingham, AL, USA.
Age: 64 Worked with
Erskine Hawkins


1922



The New Orleans Rhythm Kings - Tiger Rag


1929



Al Katz and His Kittens
1930
Speckled Red vocal (R. Perryman)
The Right String But The Wrong Yo Yo
Emil Coleman Orch. -
I'm Getting Myself Ready For You
Ozzie Nelson Orch. -
Say It Isn't So
LYRICS
Say It Isn't So
IRVING BERLIN
Say it isn't so, say it isn't so
Everyone is saying you don't love me
Say it isn't so
Everywhere I go, everyone I know
Whispers that you're growing tired of me
Say it isn't so
People say that you found somebody new
And it won't be long before you leave me
Say it isn't true
Say that everything is still okay
That's all I want to know and what they're saying
Say it isn't so
Say it isn't so, say it isn't so
Everyone is saying you don't love me
Say it isn't so
Everywhere I go, everyone I know
Whispers that you're growing tired of me
Say it isn't so
People say that you found somebody new
And it won't be long before you leave me
Say it isn't true
Say that everything is still okay
That's all I want to know and what they're saying
Please, say it isn't so
brought to you by...
~confetta
and all those who have
provided
content,
images and sound files for this site.