Benson Orchestra of Chicago -
That Old Gang Of Mine
1925
Lee Morse and her Bluegrass Boys - Oh Boy! What A Girl

Lee Morse and her Bluegrass Boys - Want A Little Lovin'?

Bennie Krueger and his Orchestra
Charlestonette

Kinky Kids Parade
Mamie Smith -
Goin' Crazy With The Blues
1928
Tom Gerunovitch and his Roof Garden Orchestra - My Gal Sal
Red Nichols' Five Pennies
On The Alamo
That's A Plenty
Frankie "Half Pint" Jaxon
Jazznochracy
Tonight Is Mine
Two Cigarettes In The Dark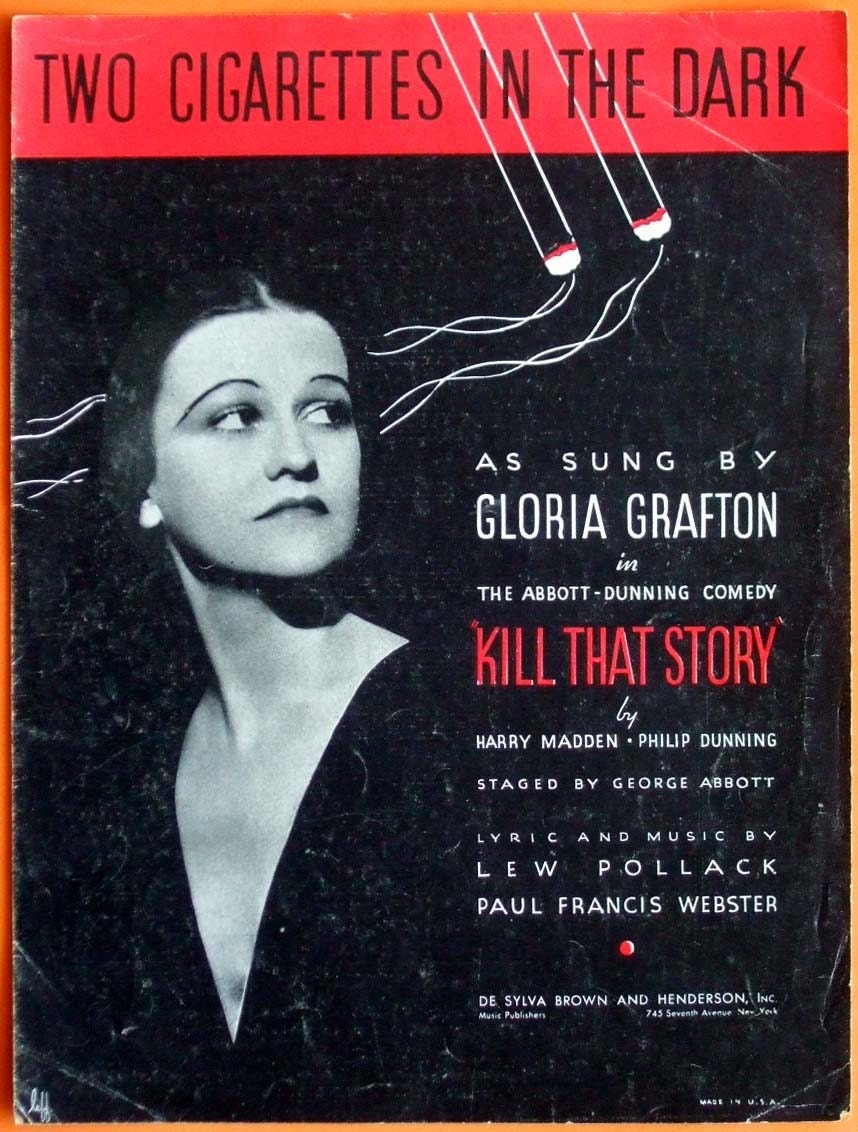 He strikes a match 'til the Spark
clearly traces
One face is my sweetheart.
Two,
two silhouettes in a room
Almost obscured by the gloom
We were so close yet so far apart,
It happened that I stumbled in
Upon their rendezvous.
I heard my sweetheart whispering
"I love you, I love you, you know that I do."
Two, two cigarettes in the dark,
Gone is the flame and the spark
Leaving just regrets and
two cigarettes in the dark.
brought to you by...
~confetta
content,
images and sound files for this site.