HAPPY BIRTHDAY LEE WILEY!
BIRTHDAYS
d. Dec. 11, 1975, New York, NY, USA.
Her father was a missionary who married a 'Genuine American', - an Oklahoma Cherokee princess, and Lee was one of the offsprings of that marriage (her friends often called her, "Princess"). Ran away from home at age 15 and by age 17 was already a top singer in Chicago and New York, where she soon found herself singing and recording with Leo Reisman's Orchestra, as well as doing some dramatic work on radio. After finishing the 1930s, singing with Victor Young, Johnny Green and other commercial radio orchestras (such as Paul Whiteman and later Willard Robison), she worked her way into the New York Jazz clubs (started working with Eddie Condon in 1939).
During the '30s, one of her original compositions "Any Time, Any Day, Anywhere" became a huge hit (due to a Joe Morris-Laurie Tate record release). Lee's sister, Pearl, was married to Jimmy Doane, who managed both "The Famous Door" and "The Onyx Club" on New York's famed 52nd Street ("Jazz Street"). And so, in 1936, Lee began visiting the clubs and meeting all the "Jazz" musicians, including such 'Dixielanders" as Joe Bushkin, Eddie Condon, Billy Butterfield, and Jess Stacy. In 1943, she married Jess Stacy, - the marriage lasting 5 years during which time she toured with his band. She appeared at some of the Eddie Condon's Town Hall concerts during the remainder of that decade.
In the late 1940s, she was working as a 'Single' in night clubs, and continued to make occasional appearances on TV during the 1950s. There was an absolutely delightful husky and erotic warmth to Lee's voice that the Gershwins and Cole Porter had in mind when they wrote their songs and she soon became the first singer to devote an entire album to the music of one composer. Her warm voice with a wide vibrato, together with her ability to select superior tunes, interpreting the lyrics sensitively, made her one of the truly distintive feminine voices in the Jazz world. Her classic recordings of Rodgers and Hart, Gershwin, Porter, and Arlen are considered the highpoints of her career."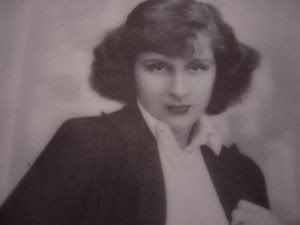 Goebel Reeves was a singer/songwriter who eschewed his middle-class upbringing to become a hobo known as "the Texas Drifter" and sometimes as "George Riley, the Yodeling Rustler"; he penned one of Woody Guthrie's signature tunes, "Hobo's Lullaby" (drawing the melody in turn from a Civil War song, "Just Before the Battle, Mother"), and according to legend and his own claims, he taught Jimmie Rodgers to yodel. (They are thought to have traveled and performed together in the early '20s.)
Reeves was born in Sherman, TX, and grew up in Austin after his father was elected to the Texas state legislature. In 1917, he joined the U.S. Army and was shot while serving on the front lines overseas. He was discharged in 1921 and apparently chose to become a vagabond, temporarily earning a living as a singer. He did a stint as a seaman before making his recording debut for OKeh in 1929 and began using the aforementioned monikers the next year. Through the 1930s he cut about 35 sides for various labels; they followed the Rodgers mold in their mix of freedom-of-the-road yodeling numbers, comic pieces (such as a mother-in-law joke parody of "St. James Infirmary"), and sentimental ballads, but Reeves specialized in reflective hobo-philosopher recitations that were quite distinct from Rodgers' hobo pieces. He composed virtually all of his own recorded material. His last recordings were made in 1938 for a radio-transcription company in Hollywood; they were mostly recitations and poems.
Occasionally Reeves appeared on radio in both the U.S. and Canada, doing brief stints on The Rudy Vallée Show, The National Barn Dance, and The Grand Ole Opry. Later in the '30s, he returned to his seafaring career and spent time in Japan. During World War II he entertained U.S. troops and then, because he spoke some Japanese, worked for the U.S. government in Japanese-American internment camps. Reeves died in a veterans' hospital in Long Beach, CA, in 1969. Several LP reissues in the 1970s reintroduced the almost forgotten Reeves to country collectors, and his complete studio recordings were collected on the 1994 Bear Family release Hobo's Lullaby.
~ Sandra Brennan & James Manheim
Goebel Reeves: Information from Answers.com
1906
Jeanette Loff
Actress and singer Jeanette Loff (October 9, 1906 – August 4, 1942) Loff's motion picture career began with an uncredited role in the silent film version of Uncle Tom's Cabin. Cecil B. Demille offered her a contract and she quickly became one of Hollywood busiest actresses. Jeanette got the chance to show off her soprano voice in films like King Of Jazz and Party Girl.
Jeanette Loff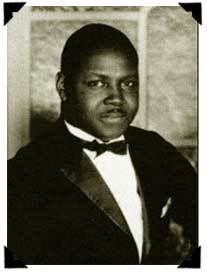 1900
Elmer Chester "Pops" Snowden
b. Baltimore, MD, USA, d. May 14, 1973
His band introduced Duke Ellington to New York, - and the world. MP# BIO: A fine banjo player, Elmer Snowden was the original leader of the Washingtonians, a group that would become the Duke Ellington Orchestra; a dispute over money in the mid-'20s soon found him "at liberty."
Snowden had met Ellington in 1919 and before that he had worked with Eubie Blake in Baltimore. He was quite active in the 1920s as a businessman, agent, and musician, running several bands and recording occasionally. But, although he worked steadily in the 1930s, '40s, and '50s, he was essentially a minor figure during those years. In 1963, Snowden moved to California to teach at Berkeley, he toured Europe with George Wein in 1967, and made a few final recordings. ~ Scott Yanow, All Music Guide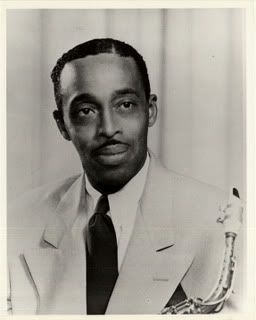 1903
Mynie Sutton
Saxophone/Bandleader
b. Niagara Falls, Canada d. June 17, 1982
Myron Pierman "Mynie" Sutton (October 9, 1903, Niagara Falls - June 17, 1982, Niagara Falls) was a Canadian alto saxophonist and bandleader.
Sutton worked in dance ensembles in Buffalo, New York and Cleveland, Ohio between 1924 and 1931. He returned to Canada in 1931 and founded the Canadian Ambassadors in Aylmer, Quebec; this was one of very few black jazz bands based out of Canada in the 1930s. The group operated out of Montreal from 1933, playing at Connie's Inn, the Hollywood Club, and Cafe Montmartre, in addition to doing tours of Quebec and Ontario. Pianists in the ensemble included Lou Hooper and Buster Harding.By 1941 the Ambassadors had disbanded, and Sutton returned to his birthplace of Niagara Falls, where he played locally for decades. He made no commercial recordings. A collection of materials devoted to Sutton is held at the Concordia University library in Montreal.
Mynie Sutton - Wikipedia
1921
Dennis "Boots" Woodall
C&W songwriter/guitar
b. Paulding County, GA, USA. Founder of group: "The Radio Wranglers".
Boots Woodall - Wikipedia
Rest In Peace Helen Morgan!
Notable Events Occurring
On This Date Include: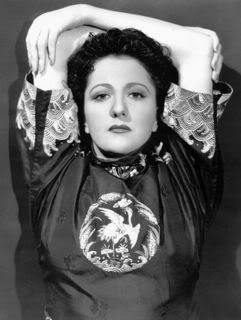 1941.
Famed "Torch" Singer Helen Morgan died.
Helen Morgan (August 2, 1900 – October 9, 1941) was an

American

singer and actress who worked in films and on the stage. A quintessential

torch singer

, she made a big splash in the Chicago club scene in the 1920s. She starred as Julie LaVerne in the original Broadway production of

Hammerstein

and

Kern

's

musical

Show Boat

in 1927 as well as in the 1932 Broadway revival of the musical, and appeared in two film adaptations,

a part-talkie made in 1929

(prologue only) and

a full-sound version made in 1936

, becoming firmly associated with the role. She suffered from bouts of alcoholism, and despite her notable success in the title role of another Hammerstein and Kern's Broadway musical,

Sweet Adeline

(1929), her stage career was relatively short. Helen Morgan died of

cirrhosis of the liver

at the age of 41. She was portrayed by

Polly Bergen

in the

Playhouse 90

drama The Helen Morgan Story and by

Ann Blyth

in the 1957

biopic based on the television drama
.
Helen Morgan - Wikipedia
Campbell Playhouse Radio Broadcast Show Boat (March 31, 1939)
Helen Morgan @ Find a Grave
1943.
The Musicians Union strike
(began August 1, 1942) ended.
One year later, the Record
companies again began recording.
1942–44 musicians' strike - Wikipedia


1961.
Julius Jacquet, tenor sax,
died in Oakland, CA, USA.
Age: 54.
1967.
"Chick Hurt"
Member: "The Prarie Ramblers," died.
Age: 56.

1973.
"Sister" Rosetta Tharpe
gospel vocals/guitar
died in Philadelphia, PA, USA.
Age: 57.

Sister Rosetta Tharpe - Wikipedia
1977.
Johnny Wiggs, cornet
died in New Orleans. LA, USA.
Age: 78.
Johnny Wiggs - Wikipedia
1982.
Jimmy Cain, tenor sax
died in Detroit, MI, USA.
Age: 86.


1988.
Samuel H. Clark, Label owner
(ABC Paramount Records)
died in New York, NY, USA.
Age: 74.


1993.
Greely Walton
tenor-barisax, died.
Age: 89.
Greely Walton (October 4, 1904, Mobile, Alabama - October 9, 1993) was an American jazz tenor saxophonist.
Walton played violin in his youth before settling on saxophone, and studied music at the University of Pittsburgh in the 1920s. He worked first with Elmer Snowden in 1926, then with Benny Carter (1929) and for an extended period with Luis Russell (1930–37). During this time Russell's ensemble was occasionally led by Red Allen, and served as Louis Armstrong's backing ensemble for a period. After leaving Russell, Walton worked with Vernon Andrade (1938), Horace Henderson (1941), Cootie Williams as a baritone saxophonist (1942–43), and Cab Calloway (1943–45). From 1945-47 he acted as musical director for doo wop group The Ink Spots, and played with Noble Sissle and Sy Oliver towards the end of the decade. He did work in radio and television in the 1950s before retiring from music in that decade.
Greely Walton - Wikipedia
2001.
Smoky Dacus
Member: "Texas Playboys," died.
Age: 90.
Songs Recorded/Released
On This Date Include:
1923
Paul Whiteman and his Orchestra -
"Dancing Honeymoon"
"Great Day" (Youmans / Rose / Elisen)"
"An Orange Grove in California"(Irving Berlin)
1924
Ted Lewis and his Band -
"Show Me The Way"
1928
Midight Rounders -
"Bull Fiddle Rag"
1929
Blind Willie Dunn and Lonnie Johnson -
"Deep Minor Rhythm Stomp"
1930
Paul Whiteman and his Orchestra -
"Nobody's Sweetheart" (Kahn / Erdman / Meyers / Schoebel)"
Paul Whiteman and his Orchestra -
"Without a Song" (Rose / Eliscu / Youmans)"
Jelly Roll Morton's Red Hot Peppers -
"Fickle Fay Creep"
Jelly Roll Morton's Red Hot Peppers
-
"Gambling Jack"
Andy Kirk and his Twelve Clouds Of Joy
Louis Armstrong and his Sebastian New Cotton Club Orchestra - "Body And Soul" (From "Three's A Crowd")

1931
Russ Columbo - "Prisoner of Love"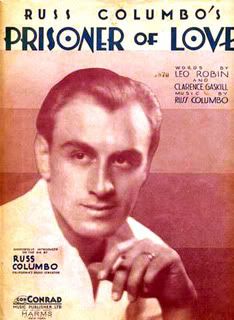 1931
"Prisoner of Love"
~recorded this date by singer Russ Columbo.
(Victor records)


~Prisoner Of Love~
**First recorded by writer Columbo in 1931
**Words by Leo Robin and Music by Russ Columbo and Clarence Gaskill

Alone from night to night you'll find me
Too weak to break the chains that bind me
I need no shackles to remind me
I'm just a prisoner of love

For one command I stand and wait now
From one who's master of my fate now

I can't escape for it's too late now
I'm just a prisoner of love

What's the good of my caring if someone is sharing those arms with me
Although she has another, I can't have another for I'm not free

She's in my dreams awake or sleeping
Upon my knees to her I'm creeping
My very life is in her keeping
I'm just a prisoner of love

What's the good of my caring if someone is sharing those arms with me
Although she has another, I can't have another for I'm not free

She's in my dreams awake or sleeping
Upon my knees to her I'm creeping
My very life is in her keeping
I'm just a prisoner of love
brought to you by...
~confetta
and all those who have provided content,
images and sound files for this site.