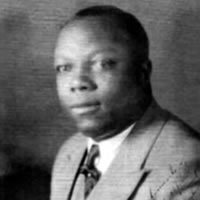 BIRTHDAYS
Benjamin "Bennie" Moten, Piano/Leader

b. Kansas City, MO, USA.
Bennie Moten is today best-remembered as the leader of a band that partly became the nucleus of the original Count Basie Orchestra, but Moten deserves better. He was a fine ragtime-oriented pianist who led the top territory band of the 1920s, an orchestra that really set the standard for Kansas City jazz. In fact it was so dominant that Moten was able to swallow up some of his competitors' groups including Walter Page's Blue Devils, most of whom eventually became members of Moten's big band.
Moten formed his group (originally a sextet) in 1922 and the following year they made their first recordings. Among Moten's 1923-1925 sides for Okeh was the original version of his greatest hit "South." During 1926-1932, Moten's Orchestra recorded for Victor and, although none of his original musicians became famous, the later additions included his brother Buster on occasional jazz accordion, Harlan Leonard, Jack Washington, Eddie Durham, Jimmy Rushing, Hot Lips Page, and (starting in 1929) Count Basie. So impressed was Moten by Basie's playing that Count assumed the piano chair for recordings from that point on (although in clubs Moten would generally play a feature or two).
The most famous Bennie Moten recording session was also his last, ten songs cut on December 13, 1932 that found the ensemble strongly resembling Basie's five years later. In addition to Hot Lips Page, Durham, Washington, and Basie, the band at that point also starred Ben Webster, Eddie Barefield, and Walter Page and one of the high points was the debut of "Moten Swing.
Tragically, Bennie Moten died in 1935 from a botched tonsillectomy operation. Buster Moten briefly took over the band, but many of its top members (along with some important additions like Lester Young) eventually gravitated towards Count Basie.
WIKI BIO
RHJ Bio
Bennie Moten's Kansas City Orchestra
"Blue Lu" Barker, Vocal

b. New Orleans, LA, USA
d. May 7, 1998, New Orleans, LA, USA. (cancer)
né: Louisa Dupont. Her husband was guitarist Danny Barker.
Singer Blue Lu Barker was born, raised, and buried in New Orleans; her funeral even turned into a popular video broadcast spotlighting the town's jazz funeral traditions. Like many early Louisiana performing artists, claims to her paralyzing influence over the entire country's jazz and blues scenes tend to be made with great regularity. Thus the tale of Blue Lu Barker is one in which jazz critics on one side of the fence comment on her limited vocal range, while others come up with quotes such as this one, attributed to legendary jazz vocalist Billie Holiday: "Blue Lu Barker was my biggest influence."
In both the '30s and '40s she was one of the more popular blues performers, often appearing alongside artists such as Cab Calloway and Jelly Roll Morton. Sometimes it was her husband, musician Danny Barker, who opened the doors to musical groups such as Sidney Bechet's, but no bandleader ever tossed her offstage when she clambered up for a vocal, especially once she started cutting hit records. Barker's most famous recordings were done in 1938. "Don't You Feel My Leg" was a well-crafted song that seemed to encourage promiscuity and restraint simultaneously, always a good thing for the music business. The song got a second round of popularity in the '80s courtesy of Maria Muldaur. The early Barker material features her husband on banjo and guitar and the couple would continue performing together until his death. Her career continued after that, all the way up to a last recording taped live in 1998 at the New Orleans Jazz and Heritage Festival. That's unless the video of her funeral is counted, as her presence is majestic enough to almost be considered a performance. Players who are still alive and jamming at this event include the majestic Big Al Carson on tuba.
Barker was born Louisa Dupont Barker and her father ran a grocery store and pool hall, cashing in big time during prohibition with a stock of bootleg liquor. At 13, she left school and married Barker. In 1930 the couple moved to New York, hooking up a variety of performing situations including the contact with Morton. At the 1938 Vocalion session during which she cut her first vocals, the producer checked her out and came up with the Blue Lu Barker stage name. The couple were contracted to Decca in the '30s and the Apollo label the following decade, joining a roster at the latter label that included rhythm & blues and jazz greats such as Wynonie Harris, Dinah Washington, and Luis Russell. One of the couple's Apollo sessions even featured a jam with the mighty Charlie Parker. Blue Lu Barker was inducted into the Louisiana Blues Hall of Fame in 1997, one year before she died.
1912
Ted Donnelly, Trombone

b. Oklahoma City, OK, USA. d. 1958

~by Eugene Chadbourne
Lovers of music and food sometimes play a game in which players whose names have edible associations are combined in order to create a musical banquet of the mind. Adding Ted "Muttonleg" Donnelly to any such list might be the difference between a full meal and a snack . The man's involvement with classic big band music is fully of the former variety. For many nights he ate at the smorgasbord of Andy Kirk's creative
ensembles, and an equally long stretch of noshing at the Count Basie buffet followed. As a result of both bandleaders' efforts, the trombonist's discography stacks high, many classic pancakes.

Those within earshot of Donnelly when he began playing violin at the age of eight might not have predicted that such manna would be his simply from playing an instrument. He spent four years bowing and plucking before switching to the trombone, getting his first professional job in the George E. Lee ensemble. By 1934 the trombonist was working with Tommy Douglas. The Kirk period begins in 1936 and stretches some seven years, coincidentally about the same length of time he would stay with Basie starting in late 1943.

A theory of a seven year itch with this trombonist might thus emerge and is only slightly tarnished by the fact that he spent only six years with Erskine Hawkins beginning in 1951--pretty much his last collaboration before his death. Other Donnelly accomplishments include a U.S.O. tour with bandleader Al Sears during the second World War and a stint with tenor saxophonist Illinois Jacquet that lasted far, far less than seven years.


1915
Jack Guthrie, singer/songwriter

b. Olive, OK, USA.
Woody Guthrie's cousin.


1927
Dolores Hawkins, vocalist

sang with Gene Krupa. d. 1987

John LaTouche, lyricist/writer

b. Richmond, VA, USA.
d. Aug. 7, 1956, Calais, VT, USA. (Heart Attack).
né: John Treville LaTouche.
Was the lyricist who worked on the show 1943 "Cabin In The Sky" and the 1946 film "Dreams that Money Can Buy". One of his best remembered songs is "Taking A Chance On Love".
BIO
Gerald Marks, Composer

b. Saginaw, MI, USA.
d. Jan. 27, 1997.
Composed "All of Me" and "Is It True What They Say About Dixie".
Self-taught Pianist who began writing songs in the 1920s for Broadway and later for Hollywood. He composed "All I Want For Christmas" for Shirley Temple (1936 film: Stowaway).
nfo.net/cal/tm1.html#GMarks
Howard McFarlane, Trumpet

b. London, England
d. March 6, 1983 London, England, U.K.
In 1919, he was working in 'Pit' bands of London's film theaters. He next joined Alex Hyde's band, which toured Germany in 1924. While in Germany, Hyde also recorded (for example: Vox 01622 "Mama Loves Papa, Papa Loves Mama").
While still on the Continent, Hyde disbanded, and Howard remained in Germany, where he found work playing and recording during 1924-'26 with the Bernard Etté Orchestra .
During 1926-'27, he made some hot jazz recordings leading his own small groups. During the 1925-'32 period, he also played with violinist Dajos Béla's orchestra, and others. In 1933-4, he returned to England where he worked with trumpeter Jack Jackson band, then rejoined Bela for a 1935-'37 tour to Argentina. During 1937-'40, he wasagain touring Europe and from 1940 to 1957 (his retirement), he worked as one of the sidemen in the BBC Dance Orchestra.
Singleton Palmer, Bass/Tuba

b. St.Louis, MO, USA.
Providing a hearty bottom for many bands on either bass or tuba, this early jazz player remained on the St. Louis music scene his whole life. He first gained notoriety performing and recording on tuba with cornetist and singer Oliver Cobb beginning in the late '20s, including four sides that were cut for Paramount and Brunswick featuring the leader's attempts at sounding like Louis Armstrong.
Palmer played bass with pianist Eddie Johnson for a three-year stretch beginning in 1931. Following this he had a longstanding gig with trumpeter Dewey Jackson through 1941. He then hooked up with another Midwest trumpeter, George Hudson, an early member of Sun Ra bands as well as a regular sideman of singer Dinah Washington. Palmer performed with Hudson off and on through 1948. During the late '40s, Palmer began picking up gigs with jazz names on more of a national level. He recorded with the mumbling trumpeter Clark Terry in 1947, then hopped on the night train of forceful tenor saxophonist Jimmy Forrest the next year. This led to a stint with one of the ultimate jazz big bands, Count Basie. Palmer also recorded as a bassist with several blues artists, most noticeably the cantankerous Big Joe Williams as well as harmonica snorting Sonny Boy Williamson I.
He left Basie in 1950 to start up his own group, the Dixieland Six, also featuring trombonist Robert Carter, an alumni of the Duke Ellington band. This combo gigged regularly in St. Louis into the '80s and was the main local group keeping the flame burning for the Dixieland jazz style. He was one of a group of veteran jazz players from this city that recorded oral history material for the University of Missouri. Because of his constant activities on the St. Louis jazz scene, examples of his bands turn up on several different compilations that focus on this city's history of swinging sounds. Chicago jazz band the Dixieland Stompers recorded a tribute to Palmer, Blues for Singleton Palmer, for the Delmark label back in the '50s.
1914
Ernest James "Jim" Riley

piano/vibes/banjo/arranger
b: Fremantle, WA, USA.
Played With: Frank Coughlan; Ron Moyle 1937-38; Ken Murdoch; Merv Rowston; Swing Five; Except nine months in England with Nat Gonella and Charlie Lees

Clement Tervalon, bass/tuba

b: New Orleans, LA, USA.
d: Dec. 2, 1989, New Orleans, LA.
Played with Bessie Smith on the vaudeville circuit.

Notable Events Occurring
On This Date Include:
1937.

NBC introduced the very first
full-sized symphony orchestra
formed exclusively for radio broadcast.

NBC Symphony Orchestra - Wikipedia
1966.

"Washboard Sam", washboard
died in Chicago, IL, USA.
Age: 56. aka "Ham Gravy"
The was the illegitimate son of Frank Broonzy,
the same man who fathered bluesman Big Bill Broonzy,
who frequently worked with his half (?)-brother.
1996.

Bill Doggett
C&W star, died.
Age: 80
Bill Doggett: Information from Answers.com
Coon Sanders Nighthawks Orchestra
Faye Barnes / Maggie Jones
1925
Art Landry and His Orchestra
Jelly Roll Morton's Red Hot Peppers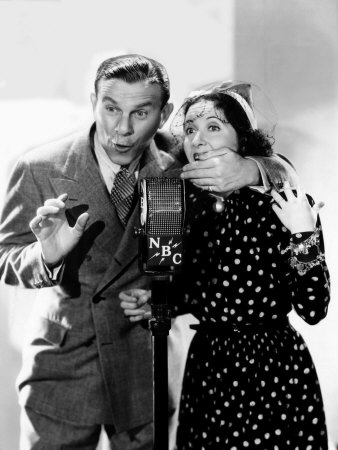 LYRICS:
I'm Sitting On Top Of The World

~Lyric by Lewis and Young
~Music by Ray Henderson

I'm sitting on top of the world,
Just rolling along, just rolling along.
I'm quitting the blues of the world,
Just singing a song, just singing a song.

Glory, hallelujah, I just phoned the parson,
"Hey, Par, get ready to call!"
Just like humpty dumpty,
I'm ready to fall.

i'm sitting on top of the world,
Just rolling along, just rolling along.
I'm quitting the blues of the world,
Just singing a song, just singing a song.
brought to you by...
~confetta