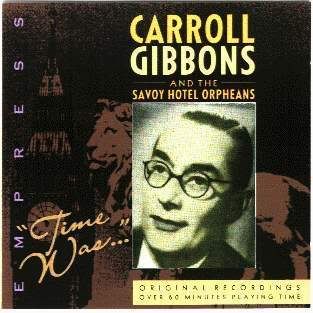 HAPPY BIRTHDAY CAROLL GIBBONS !!
d. May 10, 1954, London, UK
Biography ~by Greg Prato
Pianist and bandleader Carroll Gibbons was born in Clinton, MA, sometime during 1903, and it wasn't until he relocated to England in 1924 that he found acclaim for his musical talents. While playing piano at the Savoy Hotel, Gibbons helped form the Savoy Orpheans, a jazz outfit that included such other American players as Howard Jacobs on alto sax and Joe Brannelly on banjo.
The group went their separate ways by 1928, as Gibbons focused on bandleading, including the New Mayfair Dance Orchestra. After a brief return to his original homeland, Gibbons departed for England once more in 1931, where he re-formed the Savoy Orpheans and led them until his death in May of 1954. The late '90s/early 21st century saw the release of several Gibbons collections, including 1998's Oh That Kiss: 1932-1945 , 2000's Calls the Tunes, and 2001's Broadway Rhythms, Vol. 2.